The FHA Streamline Refinance Program Explained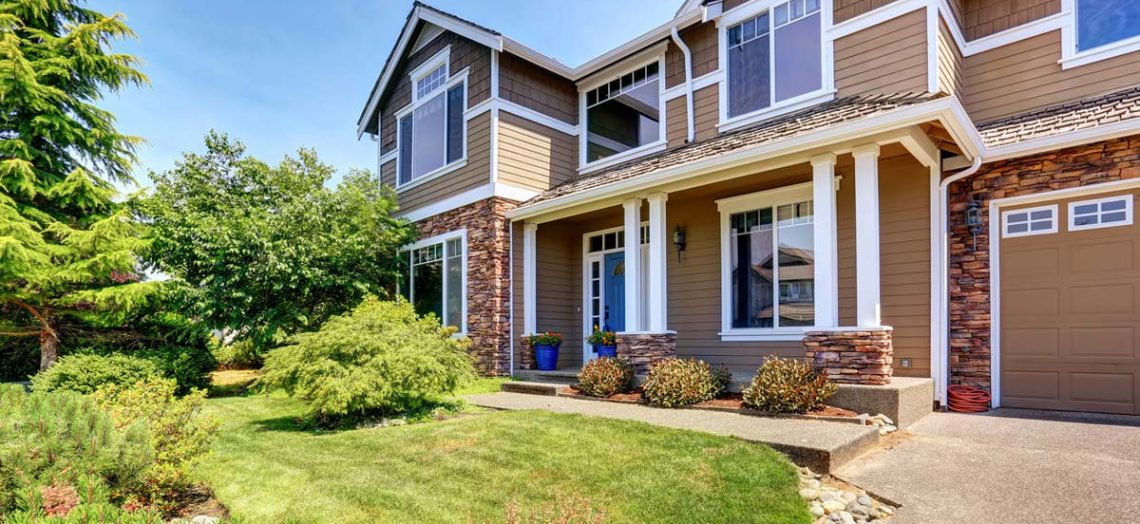 Refinancing your mortgage can be one of the best ways to reduce the repayment timeline of your mortgage, lower your payment and possibly score a lower interest rate. However, the process of refinancing is typically not so easy.
Not only do you need to provide an array of documentation to refinance any home loan, but you typically need good credit, too and some equity in your home. If your home has dropped in value, you may not be able to refinance regardless of your financial health.
But, if you have an FHA mortgage already, there's a smarter, easier way to refinance with fewer details to worry about. With an FHA Streamline Refinance, you can fast-track your refinance and get a new home loan with fewer steps and less stress.
Overview of the FHA Streamline Refinance Program
Before you decide on this option, it's important to understand how this refinancing option works.
First off, an FHA Streamline Refinance refers to the refinance of an existing FHA-insured mortgage with the added benefit of limited underwriting and looser credit requirements.
FHA Streamline Refinances are only available to individuals who already have an FHA mortgage. These loans are made by private lenders, but they are backed by FHA mortgage insurance.
Because the original home loan was already FHA-insured, lenders tend to feel more comfortable refinancing the loan with less documentation. As a result, less paperwork is required to close the loan, and less of a focus is applied to your credit score and other qualifications. Since you met the standards for an FHA loan already, FHA Streamline Refinancing places less scrutiny on you as a buyer.
At the end of the day, these loans are offered to consumers who may benefit from having a new loan for several reasons, typically because it lowers their short-term or long-term housing costs.
And if a new loan will help the homeowner stay current on their mortgage and remain in their home, then a FHA Streamline Refinance is seen as a win-win for everyone.
How to qualify
Qualifying for a FHA Streamline Refinance is fairly simple:
You need to have an FHA loan already.
You also need to be current on your mortgage payments. If you're delinquent or behind on your monthly payments, you won't qualify for an FHA Streamline Refinance.
There needs to be some benefit on your (the borrower's) part for the loan program to let you refinance your loan. In other words, your new loan needs to be better than your old one in some way, typically via a lower monthly payment or lower interest rate that leads to lower long-term costs. It can also mean changing from an adjustable-rate mortgage to a fixed-rate mortgage.
Also, the FHA Streamline Refinancing program does not allow you to take cash out when you refinance. The most cash you can get back during your refinance is $500.
Last but not least, you can't immediately refinance an FHA mortgage into a new loan.
Brian Sullivan, national spokesperson for HUD.gov, says that the loan program is only available once your initial loan is at least 210 days old.
So, if you have a new FHA loan and interest rates go down after you close, you won't be able to pursue this refinancing option for around seven months.
Benefits of FHA refinance loans
If you like the idea of refinancing your FHA mortgage, it's probably because you would benefit in some way. Here are some of the benefits to look for as you run the numbers and decide whether this option is right for you:
No credit check. Since you already qualified for an initial FHA loan, FHA Streamline Refinancing may not make you go through another credit check. This can be advantageous if your credit score has fallen since you took out your mortgage.
No employment or income verification. If your income or job situation has changed since you took out your first loan, it won't affect your refinance.
No appraisal required. Whether your home has gone up or down in value makes no difference with an FHA Streamline Refinance. With no appraisal required, you won't have to worry about a drop in your home's value thwarting your refinance plans.
Low or no closing costs. FHA Streamline Refinancing comes with the same low closing costs as typical FHA home loans, notes Sullivan. It may even be possible to get a "no cost" FHA Streamline Refinance if you're willing to pay a higher interest rate. With this type of set-up, the lender will count on funds collected from your higher interest rate to cover your closing costs for you. However, keep in mind that the FHA doesn't allow lenders to wrap the closing costs of your refinance into your new home loan.
Lower interest rate. If interest rates have gone down since you took out your first FHA home loan, then refinancing via the FHA Streamline Refinance Program could help you secure a lower interest rate going forward. This will typically lower your monthly payment and lead to lower interest costs over the term of your loan.
FHA Streamline Refinance Program limitations
While refinancing your FHA mortgage into a new FHA loan with better terms can make sense in a variety of situations, it's important to note this program does have limitations.
The limitations that could prevent you from pursuing this type of refinance can include:
You must have an FHA mortgage. As we mentioned already, you need to have an FHA home loan to qualify for an FHA Streamline Refinance. If you have a conventional mortgage or any other type of loan, this program is not an option for you.
You can't behind on your monthly payments. HUD.gov notes that you must be up-to-date on your monthly mortgage payments to qualify. If you're delinquent on your home loan, you don't qualify for this program.
Refinancing must cause a net tangible benefit. There needs to be a net benefit that comes from refinancing for you to get approved for this program. Either you'll reduce the repayment timeline of your mortgage or save on interest costs.
You can't do a cash-out refinance. While it may be possible to do a cash-out refinance if you choose a different refinancing program, you can't take more than $500 out in cash if you do an FHA Streamline Refinance. In other words, you can't use this program to refinance a larger loan amount (if your home has gone up in value) and pocket the difference.
Is an FHA Streamline Refinance for me?
According to Sullivan, deciding whether or not to refinance your FHA mortgage is extremely personal.
"Why would you go through the process of getting another mortgage if you already have one?" he asked.
While there are tangible benefits that come with refinancing with this program, Sullivan notes that it may be beneficial to speak to a lending expert before you go through the hassle and stress of the ordeal, which can be substantial even with this type of loan. Speaking to an honest third party is important, he says. While a mortgage lender may be able to answer your questions honestly, they may not be able to provide unbiased advice since they make money when you refinance your FHA loan.
Sullivan suggests reaching out to a HUD-approved counseling agency who can look at your loan and tell you, honestly, whether refinancing is in your best interests or not.
You can find a list of HUD-approved agencies in your area on this page.
Generally speaking, Sullivan says there are two main signs to watch for that can tell you whether an FHA Streamline Refinance is a smart move: you are getting a lower rate or you are reducing the length of your mortgage.
"If interest rates get extremely low, people tend to refinance to get into a lower rate mortgage," noted Sullivan. This lower interest rate may lower their monthly housing payment, which has the net effect of making housing more affordable.
Another reason refinancing your FHA loan may be a good deal is if you reduce the length of your mortgage.
The net tangible benefit test is met if:
You decrease the term of your mortgage repayment timeline
The new interest rate does not exceed the current interest rate
The combined principal, interest and MIP payment of the new mortgage does not exceed the combined principal, interest and MIP of the refinanced mortgage by more than $50
To put it plainly, you can use an FHA Streamline Refinance to reduce the length of your mortgage as long as your interest rate doesn't go up and your total loan payment doesn't go up by more than $50.
If these conditions are met and you believe an FHA Streamline Refinance will truly leave you better off, then Sullivan says this option is worth pursuing. However, you shouldn't forget that refinancing is not free.
"There are always costs associated with refinancing, so it's a personal decision and a math decision to determine whether the costs of refinancing make sense," said Sullivan. "Fortunately, the costs for our refinancing programs are relatively low. Since FHA is already insuring the mortgage, they don't have to go through the full underwriting process."
---
Featured Articles