The FHA Streamline Refinance Program Explained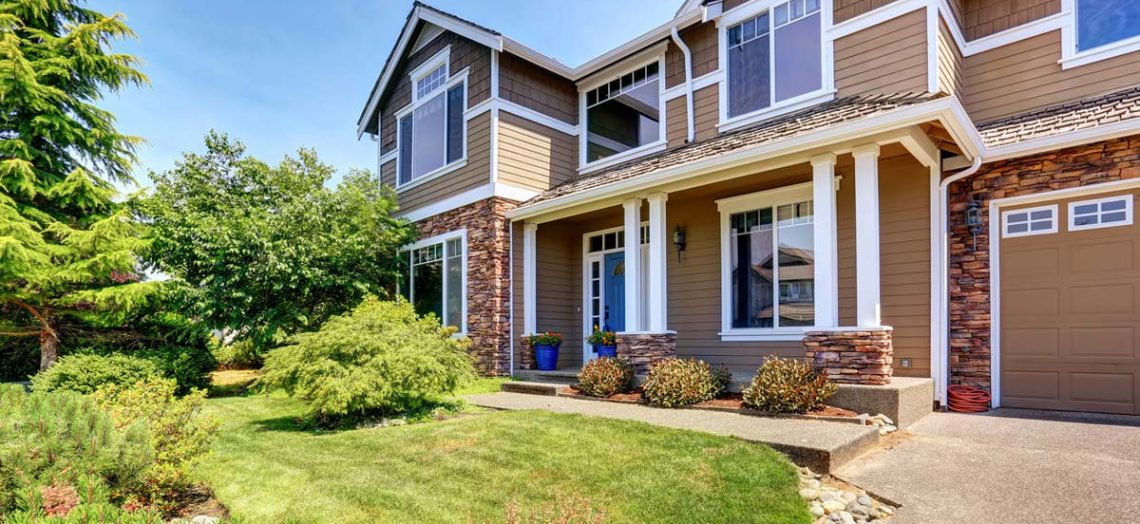 If you took out an FHA loan when you bought your house, you probably had to fill out a significant amount of paperwork. Loans backed by the Federal Housing Administration have fairly lenient guidelines for approving borrowers, but the documentation requirements can be very complex.
However, there is good news if you're considering an FHA refinance to take advantage of lower interest rates. The FHA offers a special refinance program called the FHA streamline refinance that requires very little documentation to get approved.  If you currently have an FHA mortgage, the FHA streamline refinance may help you fast-track your efforts to lower your home loan payment — with fewer steps and less stress.
In this guide, we'll explain everything you need to know about the FHA streamline refinance program:
Overview of the FHA streamline refinance program
Before you decide on this option, it's important to understand how an FHA streamline refinance works.
An FHA streamline refinance pays off an existing FHA-insured mortgage. The selling point is its limited loan underwriting and minimal documentation requirements. Since you met the standards for an FHA loan already when you took out your first mortgage, FHA streamline refinancing places less scrutiny when you refinance.
FHA streamline refinances are only available if you already have an FHA mortgage. Private lenders make these loans, but they are backed by FHA mortgage insurance. They offer mortgages to people with credit scores as low as 580 with just a 3.5% down payment.
The most common reason for refinancing is to lower your monthly payment or reduce the amount of time it takes to pay your balance off. If you've made at least seven monthly payments on time since you took out your FHA loan, lenders figure you will be more likely to continue to stay current on your new lower payment mortgage and remain in your home, which is seen as a win-win for everyone.

How to qualify for an FHA streamline refinance
You won't need much to qualify for an FHA streamline, but the items required are worth knowing.
You'll need to document your current FHA loan
You should have gotten a package of closing papers that include a copy of your deed of trust. When you get an FHA loan, there is an FHA case number that is printed on the first page. In order to get a new FHA loan, you'll need to provide this case number to your lender.
You need to be current on your mortgage payments
Lenders will obtain a "mortgage-only" credit report to verify the payment history on your current mortgage. They may also ask for a current mortgage statement to prove that your most recent payment has been made and there are no late charges indicating you were behind on payments.
Your refinance must pass a benefits test
This may seem obvious, but FHA does require that there be some financial benefit for you to complete the refinance. The minimum requirement is that you save at least 5% in monthly payments from your current mortgage. That means if your current payment is $1,000 per month, your savings has to be at least $50 per month to pass the test.  You may also be eligible for FHA streamline refinancing if you're replacing an adjustable-rate mortgage with a fixed-rate mortgage, or shortening the term of your loan to pay your loan off faster.
You should budget some money for closing costs
The FHA streamline program doesn't allow you to increase your loan amount to cover closing costs, which means you may have to write a check to cover them at closing. You'll need to provide bank statements to confirm you have enough money to do so. Lenders may offer a "no-cost option," but that simply means they will increase the rate enough to pay the costs on your behalf.  While this keeps you from having to pay money out of pocket, the higher rate means less monthly savings.
Your cash back is limited to $500
The FHA streamline refinancing program does not allow you to take cash out when you refinance. If, for some reason, the credit your lender is giving you exceeds your total refinance costs, the most cash you can get back is $500.
You'll face a waiting period from when you got your loan
If you closed on your FHA loan within the last year, you would need to have made at least seven payments to be eligible for a streamline refinance.

Benefits of FHA streamline refinance loans
Besides lowering your rate, there are a number of benefits of choosing an FHA streamline refinance over other types of available refinance programs. Here are some of them.
Mortgage-only credit check
FHA lenders are only concerned with your mortgage payment history, so if you opened extra debt since you bought your home, you won't have to worry about qualifying with the new monthly payments. Even though there is no full credit check, your credit score will have an impact on the interest rate you are offered. The lower your credit score is, the higher your interest rate will be.
No income verification
If your income or job situation has changed since you took out your first loan, it won't affect your streamline refinance. Lenders may still verify that you are employed, but you will not be required to provide any income documentation.
No appraisal required
Unlike most refinance programs, your home's value makes no difference with an FHA streamline refinance. Because no home appraisal is required, you won't have to worry about what home prices are doing in your neighborhood.
Lower closing costs
Because FHA streamlines don't require an appraisal, and only a little documentation, your total closing costs are lower. Appraisal inspections on regular refinances often cost $300 to $400, and the underwriting fee is often double the cost charged for a streamline refinance.

FHA streamline refinance program limitations
While refinancing your FHA mortgage into a new FHA loan with better terms can make sense in a variety of situations, it's important to note this program does have limitations.
The limitations that could prevent you from pursuing this type of refinance can include:
You must have a current FHA mortgage. As we mentioned already, you need to have an FHA home loan to qualify for an FHA streamline refinance. If you have a conventional mortgage or any other type of loan, this program is not an option.
You can't be delinquent on your monthly payments. You must be up-to-date on your monthly mortgage payments to qualify. If you've recently been late on a home loan payment, you may not qualify for this program.
You can't do a cash-out refinance. As mentioned above, you cannot increase the loan amount to cover closing costs on an FHA streamline refinance, which also means you can't increase it to get extra cash back. The FHA has a cash-out refinance program that will allow you to borrow up to 80% of the value of your home, but you will need full income documentation and an appraisal for approval.
You pay mortgage insurance premiums again. If you purchased a loan using FHA financing, you probably remember your loan officer talking about you paying an upfront mortgage insurance premium (UFMIP) and your monthly mortgage insurance premium (MIP). You'll have to pay them again on an FHA streamline, although you'll get a refund of the unused balance of the UFMIP on your current FHA loan.
Is an FHA streamline refinance right for me?
The best way to determine if a streamline refinance is worthwhile is to do a refinance cost breakeven analysis. Once you've shopped around  and gathered some interest rate quotes, take a look at the lender with the lowest costs and interest rates. Divide the closing costs by the amount of money you're saving.
The resulting number represents the number of months it will take you to recoup the costs of your refinance. As long as you will be in your home long enough to recover the costs, then the refinance probably makes sense.
If you want to get an unbiased opinion, you might consider reaching out to a Housing and Urban Development (HUD)-approved counseling agency. These counselors do not work for a commission, and they can provide you with an objective opinion about the costs and benefits of a potential refinance. You can find a list of HUD-approved agencies in your area on this page.
Don't fall for the "no-cost" refinance advertisements you may see for FHA streamline refinances, especially during periods when rates are dropping. All refinance loans require closing costs, and the FHA streamline is unique because lenders are not allowed to add any costs to your loan.
A "no-cost" FHA streamline simply means the lender is marking up your interest rates to pay closing costs on your behalf. You have to decide if the extra interest and higher monthly payment is worth it to save money at the closing table.
If you took out your FHA mortgage when rates were at the highest levels toward the end of 2018, it may be a good idea to consider an FHA streamline now.  According to Freddie Mac's Primary Mortgage Market Survey, rates have dropped to two-year lows, making it a great time to take a look at refinancing.  And if your first payment was due in November or December of 2018, you've just about reached the seven-month mark required to be eligible for an FHA streamline by summer 2019.
The information in this article is accurate as of the date of publishing.