First Time Home Buyer Programs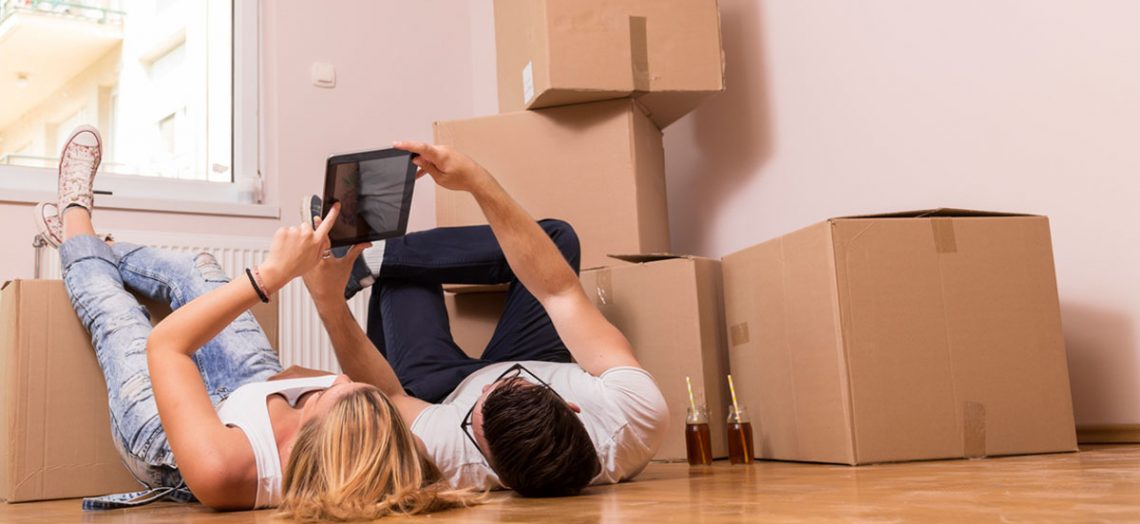 Before you begin shopping for your first home, it's important to determine how much you can afford to pay. The answer can take some research, as the price you can pay for a home will depend on your income, credit rating, the interest rate, your current monthly expenses, and how much of a down payment you can make. Many first time home buyer programs and grants can help buyers lower their down payment and likely afford a more expensive house. First time home buyer programs and grants are available through a number of government agencies, and some types of first-time home buyers, such as veterans, may be eligible for additional assistance.
Here are some popular, first time home buyer programs and grants:
1. FHA First Time Home Buyer Programs
Federal Housing Administration programs can be an excellent choice for first time home buyer loans, as they include low down payments, low closing costs, and low credit qualifications. The FHA insures the loan, which allows lenders to offer better terms for your first mortgage.
FHA loans can include down payments as low as 3.5 percent of the purchase price, and they are available for up to four-unit properties. In some cases, HUD will pay part of first-time home buyers' closing costs, which can be up to 4 percent of the price of the home.
HUD also offers housing counselors that can answer questions from first time home buyers. Be sure to know, if you go this route, there are often fees like FHA mortgage insurance that should be considered when budgeting and calculating your monthly payments.
2. VA Loans
The U.S. Department of Veteran Affairs offers active service members, veterans, and eligible surviving spouses the opportunity to purchase homes through its home guarantee benefit and other programs. Loans are provided by private lenders, which can provide more favorable terms for a first mortgage because the VA guarantees part of the loan.
One of the primary benefits of a VA loan is that it doesn't require a down payment or private mortgage insurance for loans, which can still be obtained at competitive interest rates. Veterans with service-connected disabilities also may be eligible for grants to modify a home, due to their disability, and for state resources, such as property tax reductions.
3. USDA Loans
The United States Department of Agriculture's single-family housing guaranteed loan program helps first time home buyers purchase homes in rural areas by providing approved lenders with a 90-percent loan note guarantee that can reduce their risk of selling loans to eligible rural home buyers. Buyers can use the loans to build, rehabilitate, improve, or move a house. The program was created to help low- and moderate-income families living in rural areas become homeowners, which helps in the creation of thriving communities.
Successful applicants must meet an income and other requirements and live in the home as their primary residence. Only homes in certain areas are eligible for USDA loans, which must be supplied by an approved lender.
4. Energy Efficient Mortgage Program
First time home buyers who purchase an energy-efficient home can save money with the Energy Efficient Mortgage (EEM) program, a federally recognized program that gives borrowers special benefits when they buy an energy-efficient home or install energy-efficient improvements. Most home mortgages are applicable for this program.
As part of the application for the EEM program, borrowers will need a home energy assessment that includes estimates of the cost of improvements and how much savings the improvements will create. The mortgage lender will use the report to decide terms of the loan.
Benefits for first time home buyers include qualifying for a larger loan, folding the costs of energy-saving improvements into the mortgage, monthly savings on energy bills, and an increased potential resale value of the home.
5. HUD Section 203(k) loans
HUD's Section 203(k) loan program allows first time home buyers and previous homeowners to get one mortgage that encompasses the purchase of a house and the cost of rehabilitating it. Section 203(k) loans also can be used to finance the rehabilitation of the house a homeowner already owns.
The traditional process for securing a loan for home rehabilitation can be complicated and expensive, and rehabilitation loans typically come with high-interest rates, short repayment terms, and balloon payments. In contrast, Section 203(k) loans can be single, long-term, fixed, or adjustable rate and are insured regardless of the condition of the property. Lenders may charge fees for Section 203(k) loans, including a supplemental origination fee, a higher appraisal fee, and a fee to pay for preparation of architectural documents and a review of the plan for rehabilitation.
Rehabilitation work must cost more than $5,000, and it can include demolishing a home and rebuilding.
6. Good Neighbor Next Door Sales Program
To help people who serve the community become first time home buyers, HUD offers a program that allows them to buy a single-family house for half the list price. This first time home buyer program is open to firefighters, law enforcement officers, prekindergarten through twelfth-grade teachers, and emergency medical technicians.
The program comes with some stipulations. Participants must agree to live in the house as their sole residence for at least thirty-six months. Homes eligible for purchase are located in revitalized areas and listed for sale exclusively through the Good Neighbor program for seven days. Buyers also cannot have owned a home in the year prior to participating in the Good Neighbor program.
Home buyers also must sign a second mortgage and note for the amount of the discount they receive on the home's price, but they will not be required to pay interest or make payments on it if they live there for three years.
7. Section 184 Indian Home Loan Guarantee Program
Established in 1992, the Section 184 Indian Home Loan Guarantee Program provides loans with low down payments and flexible underwriting to eligible borrowers, who include Native Hawaiians, American Indians, and Alaska Natives who are members of federally recognized tribes. The program was established to increase home ownership among Native Americans and give these communities greater access to capital.
Section 184 loans are guaranteed within HUD's Office of Native American Programs, and borrowers apply for Section 184 loans alongside a participating lender. Housing eligible for a Section 184 loan is limited to single-family houses (up to four units) and can also be used for new construction, refinancing, home rehabilitation, or purchase of a new home. Loans are fixed rate for thirty years or less, and loan maximums vary by county. Eligible locations for homes bought through Section 184 loans include tribal trust lands and outside areas.
8. Local First Time Home Buyer Programs and Grants
Along with federal loan assistance programs, all states have first time home buyer grants and first time home buyer programs that can also help buyers finance their first mortgage. Outside organizations, such as Neighborhood Housing Services in New York City, also offer loan assistance and first time home buyer programs and grants to increase home ownership.