How Does LendingTree Get Paid?
LendingTree is compensated by companies on this site and this compensation may impact how and where offers appear on this site (such as the order). LendingTree does not include all lenders, savings products, or loan options available in the marketplace.
Mortgage Preapproval: Everything You Need to Know
Updated on: April 6th, 2023
Why use LendingTree?
We are committed to providing accurate content that helps you make informed money decisions. Our partners have not commissioned or endorsed this content. Read our .
If you don't have a pile of cash to buy a home, you'll need a mortgage, and the first step to getting a home loan is a mortgage preapproval. A mortgage preapproval shows sellers you can afford to buy a home, and gives you an idea of how much you'll pay monthly and at the closing table. It's important to understand how to get preapproved for a mortgage, so you'll know what to expect along the way and avoid mistakes that could derail your closing plans.
What is a mortgage preapproval?
A mortgage preapproval is written verification from a mortgage lender that you qualify for the mortgage amount you've applied for, based on a review of your credit history, credit scores, income and assets. The "pre" in front of "approval" is short for preliminary, which means the lender still has to validate all of your information to issue a final approval before you close.
A preapproval provides an initial green light for a home loan based on a review of your finances, and isn't a guarantee that you'll receive a final approval. You'll still need to find a home, negotiate a purchase price, get a home appraisal to confirm the home value supports the sales price and vet the title history to make sure you can safely take ownership of the home.
The difference between mortgage preapproval and prequalification
Mortgage preapproval and mortgage prequalification may be used interchangeably, but there are important differences between the two.
Getting prequalified for a mortgage is based on a casual conversation about your credit scores, earnings, monthly debt payments and the funds you have available for a down payment and closing costs. The lender relies on what you tell them without financial documents to back it up and, in some cases, without pulling a credit report.
Getting preapproved for a mortgage involves a deeper dive into all the information you disclosed on your loan application verified by documents like paystubs, W-2s and bank statements. The lender also pulls a credit report from the three major credit bureaus — Equifax, Experian and TransUnion — to see how you've managed your credit over time.
The bottom line: A mortgage preapproval is usually for consumers committed to buying a home. A prequalification is for homeownership tire-kickers who want a rough idea of how much they qualify for, but aren't quite ready to start their homebuying search.
Mortgage preapproval vs. final loan approval
A mortgage preapproval is like getting a hit in baseball that takes you to second base: You're about halfway to homeownership, but you'll need someone else to help you make it to home base, which is final loan approval. With a final loan approval:
You'll provide a purchase contract with details about the home you're buying
You'll generally get a home inspection to make sure the home's components are in good working order
Your lender hires a home appraiser to verify the home's value
Your lender orders a title report to make sure your title is clear of liens or issues with past owners
Your loan application is completely vetted for accuracy
Your loan is cleared for closing, if all of the above check out
How to get a mortgage preapproval
Most mortgage lenders offer an online mortgage preapproval process, but there are some steps you should take ahead of time to get the most accurate approval possible. Leaving out or providing incorrect information could cause delays later in the mortgage process, and in some cases, result in a loan denial.
Follow these steps to get the best mortgage preapproval results:
1. Check your credit history
How you've managed other credit carries the most weight when you're applying for a mortgage. A mortgage loan is often the largest debt you'll take on, and your credit score is like a report card for your credit payment history.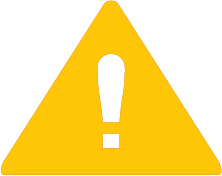 On May 1, 2023, changes will take effect to the
Fannie Mae and Freddie Mac
credit score "grading" scale for getting the best rates on conventional loans. Getting an "A" (along with the lowest rate possible) will require a credit score of at least 780. The previous benchmark was 740.
2. Pick the right preapproval mortgage program
There are four standard loan programs offered by most lenders: conventional, FHA, VA and USDA. Here's a brief overview of each of them:
Conventional loans. With requirements set by Fannie Mae and Freddie Mac, conventional loans are the most popular of the four options discussed here, but they also have the most stringent qualifying requirements. Some perks of conventional mortgages include:
THINGS YOU SHOULD KNOWConventional lenders require private mortgage insurance (PMI) if you make less than a 20% down payment. PMI protects them if you're unable to make your payments and they have to foreclose on your home.
FHA loans. Loans backed by the Federal Housing Administration (FHA) are a good choice for borrowers with low down payment savings and low credit scores. Borrowers may qualify with scores as low as 500 with a 10% down payment — much lower than the 620 minimum requirement set by conventional lenders.
Despite the extra credit flexibility, FHA loans have some drawbacks, including:
Expensive FHA mortgage insurance paid regardless of your down payment amount
Lower loan limits than conventional loans
THINGS YOU SHOULD KNOWFHA mortgages require two types of mortgage insurance. The first is an upfront mortgage insurance premium (UFMIP) of 1.75% that is added to your loan amount. The other is an annual mortgage insurance premium (MIP) ranging from 0.15% to 0.75% of your loan amount, divided by 12 and added to the monthly payment. One big advantage over PMI: FHA mortgage insurance premiums are the same regardless of your credit scores, while PMI premiums increase the lower your scores are.
VA loans. If you've served or are currently serving in the military, you may be eligible for a VA loan, which is backed by the U.S. Department of Veterans Affairs (VA). No down payment or mortgage insurance is required. You may need to pay a funding fee, however, if you're not exempt due to a service-related disability.
THINGS YOU SHOULD KNOWOne unique feature of VA loans is they aren't subject to loan limits like conventional and FHA loans are. That gives VA borrowers more borrowing power — potentially with no down payment — in expensive parts of the country. VA lenders may set their own loan limits, so check with your loan officer if you're getting preapproved for a large VA loan amount.
USDA loans. Borrowers with low to moderate incomes searching for homes in rural parts of the country may be eligible for a mortgage backed by the U.S. Department of Agriculture (USDA). No down payment is usually required, but income limits apply.
THINGS YOU SHOULD KNOWGetting a mortgage preapproval for a USDA loan requires a look at more than just your personal finances — the home you buy must be located in a rural area approved by the USDA. You can check the home address on the USDA website to see if it's located in a USDA-designated rural area.
3. Know the factors lenders use to preapprove you for a mortgage
Lenders scrutinize all of your financial decision-making, from how you've managed credit to how stable your income is. Here's a brief overview of the most important mortgage preapproval factors:
Credit score. Your credit score will make or break a mortgage preapproval. Although FHA loans permit scores as low as 500, the road to preapproval will be very bumpy, and you'll pay a higher rate. The gold standard is 780 for the lowest rate; taking these simple steps can help give you a boost before you apply:

Pay everything on time. Recent late payments will knock your score down faster than any other credit action.
Keep your credit balances low. Although it's best to pay balances off to zero, try to keep your credit charges at or below 30% of the total amount you can borrow. For example, if you have $10,000 worth of credit, don't charge more than $3,000 in any given time period.

Debt-to-income ratio. Your debt-to-income (DTI) ratio is as important as your credit score. Lenders divide your total debt by your pretax income and prefer that the result is no more than 43%. Some government programs may allow a DTI ratio up to 50% with high credit scores or extra mortgage reserves. The bottom line: You won't be approved if your DTI ratio is too high, even if you have a perfect credit score.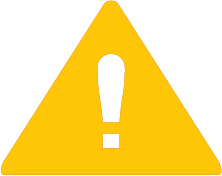 DTI RATE ALERT
. A DTI ratio higher than 40% may cost you extra after August 1, if Fannie Mae and Freddie Mac changes take effect.
Down payment and closing costs funds. Most loan programs require a down payment of at least 3%. You'll also need to budget 2% to 6% of your loan amount to pay closing costs. The lender will verify where the funds come from, which may include:

Money you've had in your checking or savings account the last 60 days
Gift funds received from a relative, nonprofit or employer
Funds received from a 401(k) loan or the sale of an asset like a car

Income and employment. Lenders prefer a two-year employment history of receiving full-time salary or hourly earnings. Commission, bonus, overtime or self-employment income has to be averaged over two years in most cases.
Reserve funds. Known as mortgage reserves in the lending world, lenders may approve a low credit score or high-DTI-ratio applicant with several months' worth of mortgage payments in the bank.
4. Gather your documents
Although you can get a mortgage preapproval online, it's best to gather these documents to give the lender an accurate picture of your finances. We've divided them up into three categories.
Standard documents to validate your income, assets, employment history and address history
Special documents related to any legal agreements, major credit events or rental property income you may receive
Self-employed documents if you run your own business and don't receive a W-2
Mortgage preapproval documents
Standard documents
Special documents
Self-employed documents

Current pay stubs
W-2s from the past two years
Bank statements from the last two months
Employer contact information from the last two years
Addresses for the past two years

Divorce decree
Child support agreement
Bankruptcy paperwork
Federal debt or tax payment plans
Proof someone else pays cosigned debt
Rental leases on investment properties

Two years of personal tax returns
Two years of business tax returns
Current profit and loss statements
5. Compare lenders
Before you apply for a loan, compare rates from at least three to five different mortgage companies to make sure you're getting the best deal. LendingTree research shows borrowers who shop save thousands of dollars in interest. Rates change daily, so gather your loan estimates on the same day to compare apples-to-apples prices and costs.
6. Fill out a loan application
Once you've selected a lender, you'll fill out a loan application and provide the paperwork they request. The lender will review your application, pull a credit report and, if all goes well, you'll receive a written mortgage preapproval letter you can submit with offers you make to purchase a home.
What if I'm denied for a mortgage preapproval?
The most common reasons for a home loan denial are low credit scores or high DTI ratios. Once you've learned the reason for the loan denial, there are three things you can do:
Reduce your DTI ratio. Refinance your car, pay off credit cards or ask a relative to cosign on the loan with you.
Improve your credit score. Many mortgage lenders offer credit repair options.
Try an alternative mortgage approval option. Mortgage brokers or mortgage lenders may offer non-qualified mortgage (non-QM) or even a hard money loan if your credit history is too challenging for standard loan programs, or your income can't be verified with tax returns.