How Does LendingTree Get Paid?
LendingTree is compensated by companies on this site and this compensation may impact how and where offers appear on this site (such as the order). LendingTree does not include all lenders, savings products, or loan options available in the marketplace.
How Much is a Home Appraisal and How Does It Work?
Updated on:
Content was accurate at the time of publication.
If you're buying, selling or refinancing a home, you'll likely need a home appraisal, which is a professional estimate of a home's value. Read on to learn the ins and outs of getting your home appraised, how much it costs and more.
On this page
How does a home appraisal work?
A home appraisal is an official estimate of the fair market value of a home. It must be conducted by a licensed and impartial professional appraiser who uses information about the home, the surrounding neighborhood and recent nearby sales to determine a home's value.
Because most lenders won't issue a mortgage without one, an appraisal is usually a central part of the closing process. After a buyer makes an offer, a home appraisal provides assurance to the buyer, seller and lender that the purchase price is reasonable. In the case of a refinance, the appraisal demonstrates to the lender that the house is worth enough to cover the new loan.
 NEW HOME VALUATION OPTIONS IN 2023
A home appraisal has been the standard way to evaluate a home's value for many years, but if you're buying a home with a conventional loan as of April 15, 2023, you may have other options to determine your home's value, including:
Value acceptance. Formerly known as an "appraisal waiver," this is when the lender provides a home value and it is accepted without the need to confirm it with an appraisal.
Value acceptance plus property data. This option skips the need for an appraisal and appraiser, but still depends on property data collected by a third-party professional who is trained to assess the interior and exterior of a home.
Hybrid appraisal. A hybrid appraisal is a valuation method that involves collaboration between an appraiser and a property-data collector, but may only be allowed in special cases.
How much does an appraisal cost?
The cost of a home appraisal typically ranges from $300 to $500 but varies depending on the size and complexity of the property being sold, the type of mortgage loan the buyer is seeking, the location and other factors.
A buyer with a VA loan, for example, is likely going to pay more than average for a home appraisal because the appraiser and the processes used must be VA-approved. Similarly, the appraisal fee for a single-family home in a high-demand area is likely going to be higher than an appraisal in one with low competition. For example, a VA appraisal in Yellowstone County, Mont., will run you $1,000, while the fee in Rhode Island is $600. (You can find state-by-state appraisal fees on the VA website.)
Who pays for the home appraisal?
The homebuyer (or refinancing homeowner) typically covers appraisal fees as part of their closing costs. The lender will usually order the appraisal and ensure the appraiser's bill is paid, but isn't actually responsible for the cost.
In cases where a lender isn't involved in a home sale, the entire appraisal process — ordering it, scheduling it and paying for it — is up to the buyer.
What is a home appraisal based on?
What do appraisers look for? One of the most important factors is what are known as "comps," or comparable property sales. In order to estimate a home's value, an appraiser will gather information about the sales and listings of similar properties in the area. The home being appraised is then compared to these properties across a broad range of characteristics. If its features are above average — offer better or more amenities than the "comps" — then its estimated value will be calculated at a higher amount than those homes.
When evaluating a home's characteristics, an appraiser typically considers:
The home's condition
The land the home is on
How many rooms are in the home
Square footage
Special features and upgrades
The local economy
The quality of public utilities and other infrastructure
If you'd like a more extensive look at what factors are considered in a home appraisal, look at the Uniform Residential Appraisal Report, which is the form used by most appraisers.
What lowers a home appraisal?
A home that appears to be in disrepair, smells bad, is messy or has unfinished repairs will likely receive a lower estimated value than a home that gives a beautiful and welcoming first impression. That said, it's important to remember that many other important factors in an appraisal aren't directly under your control: location, market trends and the "comps" your appraiser chooses, for example. Don't frustrate yourself by trying to unduly influence the value your appraiser will return.
Things You Should Know
It's illegal for your race, or the racial makeup of your home's surrounding area, to play into an appraisal. However, discrimination and bias in the appraisal process do exist. A recent LendingTree survey showed that Black homeowners are more likely than white homeowners, for example, to believe their home's value was unfairly appraised and that discrimination played a role. If this happens to you, know that you can file a complaint with the Consumer Financial Protection Bureau (CFPB).
Why do you need an appraisal?
Anyone buying, selling or refinancing a home through a lender is likely to find that their lender requires a professional, impartial estimate of the home's value. Common situations in which you may need an appraisal include:
Buying a home. Because mortgages are loans backed by collateral, lenders need an appraisal to ensure they don't lend a borrower more money than a house is worth. Lenders also use an appraisal, in conjunction with your down payment amount, to determine your loan-to-value (LTV) ratio.
Selling a home. Having an up-to-date value for your home can give you confidence in your asking price and provide a leg up in negotiations.
Refinancing a mortgage. An appraisal for a refinance helps the lender ensure your home is worth enough to issue you a new mortgage replacing the old one.
Borrowing against your equity. If you plan to get a home equity loan, home equity line of credit (HELOC) or a cash-out refinance, an appraisal determines how much available equity you can borrow from.
Death or divorce. When assets need to be transferred or split among multiple parties, an appraisal can aid in their precise and fair division.
Disputing a tax assessment. If there's a problem with your local tax authority's valuation of your property, an appraisal is proof of value and may help you resolve the issue.
Filing for bankruptcy. During the bankruptcy process, a judge will need to know your home's value. Getting an appraisal is one way to establish fair market value.
What buyers and sellers should know about appraisals
Once a buyer's offer is accepted and both parties sign a purchase agreement, an appraisal is a common next step. Everyone involved in the home sale has a different stake in the relative value of the home and, therefore, in the appraisal process.
For buyers
When an appraisal matches the sales price, it's good news for the buyer. Since any difference between the sales price and the appraised value falls to the buyer, having a matching appraisal value and sales price creates a straightforward path to homeownership — with no surprises for your budget.
→ A high appraisal generally means the sale will proceed as planned, and you can feel confident that your purchase will provide good value for the price.
→ A low appraisal isn't as simple, because lenders won't offer you a loan for more than the appraised value of a home. However, you will still have a few options:
You can attempt to negotiate for a lower price, based on the fact that the fair market value of the home is lower than anticipated.
You can decide not to purchase the house. If the contract contains an appraisal contingency clause, which is common, you won't lose your earnest money.
For sellers
From a seller's perspective, the most desirable outcome is that the appraisal comes back at or near the sale price.
→ A high appraisal means the sale will likely still proceed, but you may feel that you could have gotten a higher sales price.
→ A low appraisal means that you may have to lower your asking price or risk losing the buyer. You can opt not to do an appraisal at all if you're able to find a cash buyer, but don't count on being able to charge more than the house is worth.
What refinancing homeowners should know about appraisals
A home appraisal for a refinance is essentially the same as any other home appraisal, but you may be able to avoid the time and expense it typically takes. Whether you can skip the appraisal depends largely on the type of loan you have.
If you have a conventional loan You may be able to obtain a property inspection waiver (PIW). Fannie Mae and Freddie Mac allow lenders to issue a mortgage without an appraisal in the case of single-unit residences that qualify for a PIW.
If you have an FHA loanYou can avoid appraisal by refinancing through the FHA streamline program.
If you have a VA loan You can use an interest rate reduction refinance loan (IRRRL) to refinance without an appraisal.
If you have a USDA loanRural homeowners who meet income and other requirements can avoid an appraisal by refinancing through the streamlined assist refinance program.
Refinancing homeowners should be aware that a low appraisal could affect their interest rates, future mortgage payments and closing costs. In some cases, it can even force you to wait for the home's value to increase before refinancing. Use this refinance calculator to estimate your monthly payments after refinancing.
How to dispute a home appraisal
If you aren't happy with the estimated value your appraiser returned, you have some options. You can order a second appraisal with a different appraiser, but you'll have to absorb the additional cost with no guarantee of a different result. If you not only disagree, but think you can provide proof that the valuation is incorrect, you can dispute the original appraisal. In order to do this, you'll need to provide evidence and documentation.
The step-by-step process to dispute an appraisal may look something like this:
Read the appraisal report, carefully keeping an eye out for errors.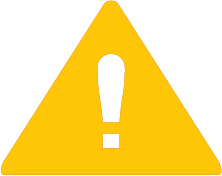 Tip:
Federal regulations require mortgage lenders to send the buyer a copy of the home appraisal report (and any other valuation documents related to their mortgage application), but sellers won't see an appraisal report unless they request it.
Collect supplementary market information that supports your analysis of the situation, including appropriate comps.
Gather proof of any valuable features, amenities or upgrades and be prepared to show any associated permits.
Contact the lender to formally dispute the appraisal and request a reevaluation.
Low appraisals are associated with properties that have unusual features and areas with a significant number of distressed sales, a lack of comparable home sales or up-and-coming housing markets, according to a report from Fannie Mae.
Home inspection vs. appraisal
Although they sound similar, home inspections and home appraisals are two different things. An inspector establishes the condition of the home's structure and utility systems, both inside and out. An appraiser, on the other hand, uses information about comparable home sales in the area, the characteristics of the house and neighborhood amenities to assign a monetary value to the home.
Home inspections aren't usually mandated by law or required by lenders, but they're a good idea because they protect buyers from expensive or even potentially dangerous surprises. Home appraisals are required by most mortgage lenders, while buyers usually order and pay for a home inspection — which typically costs between $300 and $500.
Appraisal vs. broker price opinion (BPO)
As mentioned above, the average home appraisal costs between $300 and $500 and represents a significant portion of the total closing costs. In some cases, though, a homeowner can save money by opting for a broker price opinion (BPO). Both of these processes are used to establish a house's value and are based on similar types of information, but a BPO can cost one-half to three-fourths as much as an appraisal.
The difference is that a broker price opinion is completed by a real estate professional, while an appraisal must be conducted by a licensed appraiser. BPOs aren't legal in all states and aren't accepted by all lenders, but it can't hurt to ask your lender if they will accept one — they can come in handy when going through a short sale, foreclosure or streamlined refinance.
Frequently asked questions
How long does an appraisal take?
The entire home appraisal process usually takes a minimum of seven days.
How can I prepare for a home appraisal?
You can help your house make the best first impression possible by tidying up inside and out: refresh your landscaping, complete any unfinished repairs and reduce clutter.
How long is a home appraisal good for?
How long a home appraisal is good for varies depending on the loan type:
Conventional loans: 12 months, but an update is required after 120 days
FHA loans: 120 days
VA loans: 6 months
USDA loans: 150 days
Who pays for an appraisal?
The buyer typically pays for an appraisal.