Why Loan-To-Value Ratio Matters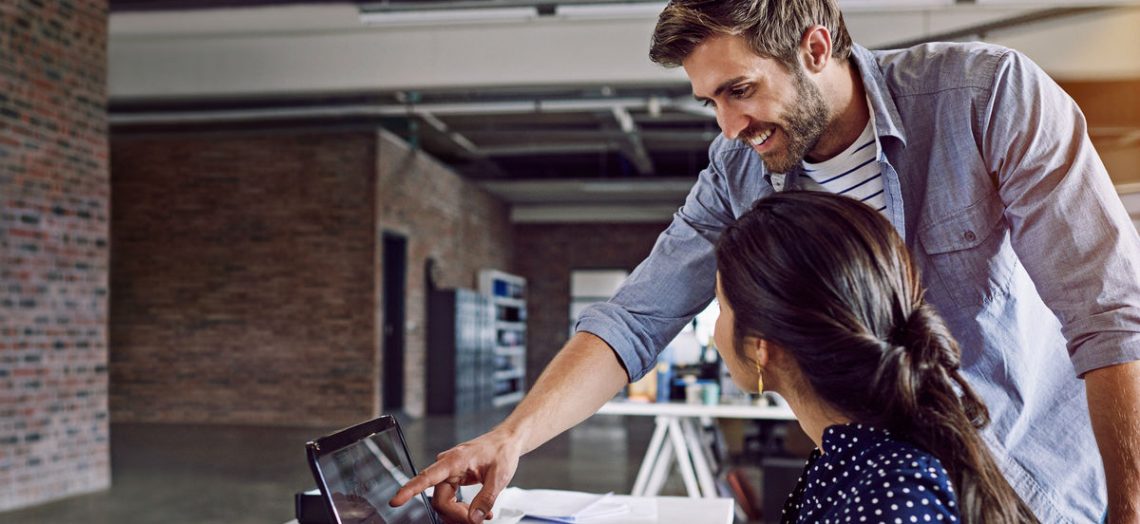 One of the things that your lender will calculate when you apply for a mortgage is how much you are looking to borrow to purchase a home versus the value of the home. This is known as the loan-to-value ratio (LTV). The key to a lower LTV is either making a bigger down payment or having the value of your home rise significantly above the value of your mortgage.
Why LTV matters to lenders when evaluating loan worthiness
LTV is one of the important factors mortgage lenders consider when they evaluate a home loan. If it's too high, you may be turned down for a mortgage.
Loans with lower LTVs are considered much safer than those with high LTVs. The concern is that if the borrower defaults and the property must be foreclosed and sold to repay the loan, the lender then would have a much better chance of recouping what's owed when the property is worth more than the loan amount.
One way to achieve a lower LTV is by making a bigger down payment. The more home equity you have — and the less you have to borrow from the bank — the lower your LTV will be.
How is loan-to-value ratio calculated?
LTV is calculated by dividing the loan amount you wish to borrow by the total value of the property.
Let's assume you make a down payment of $60,000 on a home appraised at $300,000. The mortgage amount would be $240,000. The lender would divide the loan amount ($240,000) by the appraised home value ($300,000) and multiply the result by 100.
That makes the LTV ratio 80%.
What's the benchmark LTV lenders look for?
Now you may be wondering what a good LTV ratio is. A rule of thumb is to try to keep your LTV under 80%.
In general, lenders require borrowers who take out a mortgage with an LTV greater than 80% to pay for private mortgage insurance, which will cover mortgage lenders if the borrower defaults on the mortgage. Borrowers can pay PMI in full upfront at closing or fold it into monthly premiums. In other words, if you make a down payment of less than 20%, you can expect to pay PMI because your LTV is over 80%.
Lenders may also charge higher mortgage interest rates on high LTV loans than on loans with lower LTV, mortgage experts sid.
To avoid financial pitfalls, it's a good idea to keep the LTV in mind when searching for a home. Start by getting preapproved for a mortgage before you go house hunting. This enables you to calculate how much you can afford to spend and will give you a competitive advantage.
How to overcome a high LTV
You can request that your lender cancels the PMI requirement once you have paid more than 20% of the home's original appraised value, or wait until the LTV drops to 78%, when the mortgage servicer is required to remove the PMI, said Doug Crouse, a mortgage loan originator with the UMB Bank in Kansas City, Mo.
An LTV lower than 80% would be an ideal number to aim for, but the reality is that it's tough for buyers to put down 20% of the home value, especially if you are in an expensive market. It's fine if you can't save up to 20%. There are many other options for smaller down payments out there.
Low down payment mortgage options
Here are some loan options for borrowers who can't put down 20% of the home's purchase price in cash upfront:
HomeReady. Fannie Mae's HomeReady® mortgage program is designed for low-income home buyers. The HomeReady loan requires a minimum 3% down payment, but borrowers have to pay mortgage insurance until their LTV ratio falls to 80%. You don't need excellent credit to qualify; you can secure a loan with a minimum FICO score of 620. Because the program is backed by Fannie Mae, HomeReady® loans don't require minimum personal funds for a down payment. It instead allows borrowers to use multiple sources of funding for their down payments, such as a gift from family or friends.
Home Possible. This is Freddie Mac's answer to Fannie Mae's HomeReady® program. Similarly, Freddie Mac allows borrowers to put down 3%-5% for a Home Possible® mortgage. Mortgage insurance is required, but you can request to remove it when your LTV drops to 80%. It will automatically be removed after it drops to 78%. You don't need a credit score to secure a loan if you make a 5% down payment. However, this loan is only available to low- to moderate-income homebuyers or people in high-cost or underserved communities. Use this tool to determine if you can qualify for a Freddie Mac Home Possible® mortgage based on your home address and income.
FHA loan. Borrowers can put down as little as 3.5% of a down payment for an FHA loan, insured by the Federal Housing Administration. But if you have a poor FICO score (500-579), the down payment requirement can go up to 10%. The downside is you'll have to pay a one-time FHA mortgage insurance premium upfront and a monthly insurance premium, regardless of how much you put down. Still, if your credit is not great and you can't put down 20%, an FHA loan could be a good option for you. Check out the U.S. Department of Housing and Urban Development's (HUD) searchable database to find FHA-approved lenders in your area.
Conventional loans. Some mortgage lenders offer small down payment mortgages — as little as a 3% down payment — to borrowers who qualify. These loans aren't insured by a government agency, so the lender will require a PMI. The cost of PMI varies but is usually folded into your monthly mortgage payments, often ranging from 0.5% to 1% of the monthly loan amount. You can request to have your PMI dropped once you have at least 20% equity in the home.
No-money-down mortgage options
A few no-money-down mortgage options exist for qualified veterans and rural Americans.
VA loan. Backed by the Department of Veterans Affairs, VA loans allow eligible veterans to  purchase homes with 0% down payment. While mortgage insurance is not required, first-time VA loan borrowers currently have to pay a funding fee of 1.25% -2.4% of your loan amount. The VA does not issue mortgages directly. You'll have to find a VA-approved lender.
USDA loan. Rural Americans may qualify for a USDA mortgage loan if they live in eligible rural areas. The program is designed to help low- to moderate-income families. Borrowers who meet the income and address eligibilities don't have to put down anything to secure a loan. Although the USDA does not impose a minimum credit score requirement, lenders typically require a minimum credit score between 620 to 640 for a USDA loan. Through September 2018, USDA borrowers will have to pay an upfront guarantee fee of 1% at the closing of a loan and an annual fee of 0.35% of the loan amount.
Options for LTV over 100%
For first-time homebuyers, it's not likely your LTV ratio will exceed 100%. This typically happens when the home value goes down to a point when it's worth less than the amount of a homeowner's outstanding loan, and the borrower is considered "underwater" if his/her LTV is greater than 100%, said Rick Sharga, executive vice president of Carrington Mortgage Holdings.
This can be a tough situation to be in. However, there are options to refinance to a lower interest rate. Refinancing won't change the loan balance, but it could change what you pay on a monthly basis for interest.
HARP. The HARP Refinance Program is a government-backed program that was designed to help underwater borrowers. The current program, which will cease in December 2018, allows borrowers to refinance regardless of how much home equity they have.
Take advantage of the HARP program in the remaining short window if you can. But if you miss the window, Fannie Mae and Freddie Mac offer two new programs to replace HARP, which have stricter requirements.
High Loan-to-Value Refinance Option. This program is offered through Fannie Mae for borrowers with existing Fannie Mae mortgages. The LTV ratio for the new mortgage must exceed 97.015% for a 1-unit principal residence or the maximum allowable LTV ratio for a limited cash-out refinance for other segments as listed in Fannie Mae's Eligibility Matrix. It's due to be available for refinance applications received in late 2018.
Enhanced Relief Refinance. The Enhanced Relief Refinance℠ program is Freddie Mac's offering of a post-HARP option. Existing Freddie Mac mortgage borrowers can start applying to this refinance program in late 2018. The LTV ratio for the new mortgage must exceed the minimum maximum LTV limit for a Freddie Mac standard "No Cash-out" refinance mortgage, which is 95.01% for a 1-unit primary residence.