How Does LendingTree Get Paid?
LendingTree is compensated by companies on this site and this compensation may impact how and where offers appear on this site (such as the order). LendingTree does not include all lenders, savings products, or loan options available in the marketplace.
5 Steps to Buying a Vacation Home
Updated on: July 29th, 2022
Why use LendingTree?
We are committed to providing accurate content that helps you make informed money decisions. Our partners have not commissioned or endorsed this content. Read our .
Unlike a hotel or timeshare, a vacation home is yours permanently, to use whenever and however you want. Vacation home sales shot up at the start of the pandemic — and now that many Americans can work remotely, their appeal may hold even stronger for some. Here are the steps to buying a vacation home:
On this page
1. Evaluate the pros and cons
Consider these pros and cons with your family to help in deciding if buying a vacation home is right for you.
Pros
All of the following pros could boost your quality of life:
  Ownership: A familiar space that's your own, anytime you want – a vacation home means no more scheduling booking and cramped hotel rooms. Plus, there are many other benefits to homeownership — for instance, you can let friends stay or reserve it as an escape when the in-laws stop by.
  Investment: Buying real estate can be a great way to invest your funds. The property will likely appreciate over time.
  Possible rental income: You could potentially rent it out for additional income.
  Potential savings: Long vacations could be less expensive, as you won't be paying a nightly rate. You'll have the opportunity to save on food, since you'll have a kitchen and can avoid eating out for every meal. A vacation home should also eliminate the need for a travel loan.
Cons
There are, however, some risks to consider.
  Two mortgage payments: Be careful taking on new debt. While purchasing real estate can help you to build wealth, an additional mortgage payment can become a burden.
  All the expenses of another house: You'll need to cover taxes, utilities and insurance, plus deal with any repairs and manage maintenance to prevent mold and pests.
  No guarantee of appreciation: Like any investment, real estate can go down in value.
  Lack of flexibility: Vacation homes tend to be inflexible in two ways. Firstly, it's immobile: Unlike an RV, you can't take it to Florida one year and Alaska the next. Secondly, real estate investments tend to be illiquid – it typically takes a while to sell or buy property, and you'd have to pay significant fees and taxes with every transaction.
  Renting the property can take time and money: If you decide to act as a landlord, you'll likely need to put some effort into renting out the property. You could hire a management company to do it for you, collaborate with sites like Airbnb or do everything yourself.
2. Crunch the numbers
Sit down with a spreadsheet and a mortgage calculator. Here are some of the things you'll want to include:
Down payment
Taxes
Interest rates
Insurance, utilities, landscaping, maintenance and repair
Any homeowners' association (HOA) fees
Furniture and appliances
Split the costs with friends
If the numbers start to look scary, consider going in on the property with friends or family. Having another person split the costs can halve your fiscal responsibilities.
If you do decide to go this route, be sure that all understandings are in writing and signed off upon. Who gets to use the vacation home on certain holidays? Who will be in charge of what payments? One person's negligence could mean burst pipes that both people have to cover.
Gain rental income
You could earn rental income from either long-term or short-term tenants. You could earn several hundred dollars a night, enough to make a dent in your monthly vacation home mortgage payment.
Renting does come with increased costs, though. If you plan to use the house primarily for the income it'll provide, you'll likely need an investment property loan, not a residential mortgage — that type of loan is typically more expensive.
3. Find a great real estate agent
Realtors can help vacation homebuyers a bunch. The right one will know the local market, help you find the place right for you, negotiate the price, guide you through the closing process and recommend any needed third parties, like inspectors and contractors. Here's a guide on how to find the best real estate agent.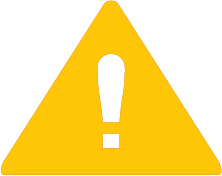 TIP: If you use the property for rental income, ask your realtor for property manager recommendations.
If you've already picked out the property, know the owners and/or you've got the desire to take on the transaction alone, here's how to buy a house without a realtor.
4. Get preapproved
Having a mortgage preapproval when you put in an offer lets owners know that you're serious about buying and that you're able to purchase the property. You should get one about 30 to 60 days before you plan to buy, especially if you're in a hot market.
When you're looking at lenders, know that it doesn't hurt your credit to apply to multiple lenders, as long as you submit all applications within a 45-day window, according to the Consumer Finance Protection Bureau.
5. Seal the deal and enjoy
Follow through to find a vacation home and seal the deal. Then it's all yours to enjoy! After the closing, you can set up the patio furniture and pop the bubbles.
If you are renting the place out, remember to block out some time on the calendar so that you can use the property for both pleasure and income.
Alternatives to buying a vacation home
If you're looking only for vacation alternatives in which you still own your space, here are some ideas:
You can potentially still make an income from any of these options, by renting out your newly-built vacation home, RV, boat or tiny home to others for a weekend or more.