Fannie Mae and Freddie Mac Home Loans
Published on: June 27th, 2018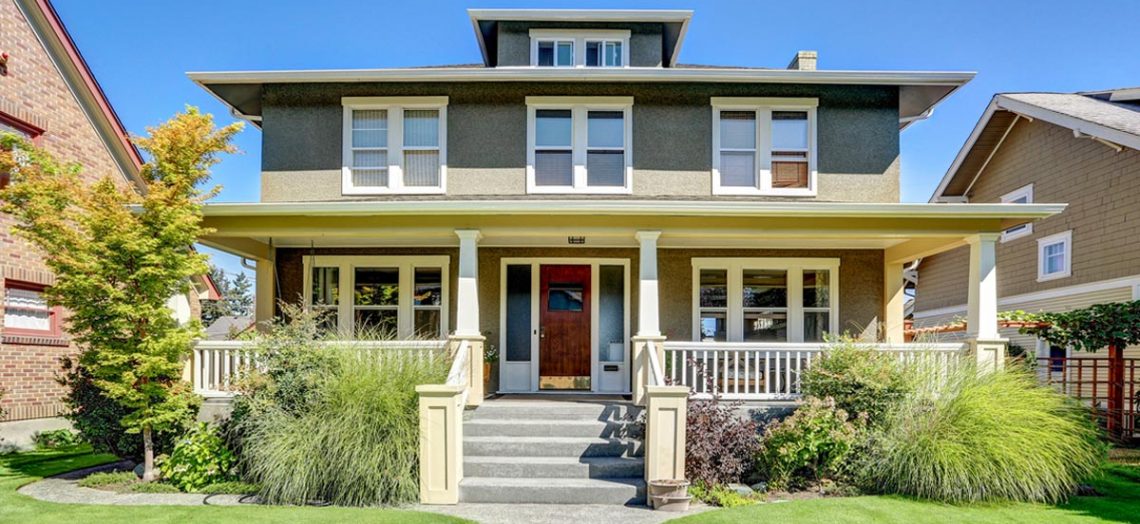 Fannie Mae and Freddie Mac play an essential role in the U.S. mortgage financing market, yet beyond their interesting names, many people may not understand what exactly they do.
One of the most common misconceptions about Fannie and Freddie is that they are government agencies. This is not the case. Technically, they are considered "government-sponsored enterprises" — two private corporations that carry out public policy objectives.
We will explain the history of Fannie Mae and Freddie Mac, their role in the mortgage finance industry and their signature home loan programs in this article.
What are Government-Sponsored Enterprises (GSE's)?
Government-sponsored enterprises are not government entities. They are for-profit private companies, which means they are not included in the federal budget, and their securities are not backed by the federal government. However, unlike other regular private companies, these enterprises are established and chartered by the federal government to carry out public policy objectives.
Congress established GSEs to improve the efficiency of the capital market. The economic rationale behind the GSEs is to make sure that capital flows to critical sectors of the economy that are in need of debt financing. Other GSEs include the Federal Home Loan Banks and the Federal Agricultural Mortgage Corporation.
A GSE is not subject to federal management laws and regulations, which creates some flexibility in operating within the corporations. GSEs enjoy certain privileges and benefits that are not available to other private entities, but they are also limited to the kinds of businesses they can conduct.
How Fannie Mae and Freddie Mac work
Fannie Mae and Freddie Mac are the two main GSEs in the housing sector.
They aren't too different in terms of their functions, except that they are two separate GSEs chartered by Congress at different times.
The two sister companies don't lend money to the public directly. They engage primarily in two forms of business: guaranteeing mortgage securities and buying mortgages from lenders.
After Fannie or Freddie buys mortgages from lenders, they bundle loans with similar terms together and then offer this security to investors on Wall Street.
When a mortgage is issued, Fannie Mae or Freddie Mac offers a guarantee that if the mortgage defaults, then they will pay the rest of the loan to investors who buy the mortgage-backed security that contains that mortgage, explained Tendayi Kapfidze, LendingTree's chief economist.
By guaranteeing the MBS, Fannie Mae and Freddie Mac encourage more investors to invest in the marketplace, which helps lower mortgage interest rates and reduces the cost of borrowing, Kapfidze said.
"They are like giant insurance companies," said Kapfidze.
Their functions allow Fannie Mae and Freddie Mac to provide capital liquidity to the housing market, ensuring homebuyers and real estate investors a stable supply of mortgage funds.
Fannie Mae and Freddie Mac are also supposed to help stabilize mortgage markets and protect housing during extreme times, such as a financial crisis. However, the last housing meltdown brought the effectiveness of the two companies into question.
The Federal Housing Finance Agency (FHFA) in 2008 placed Fannie Mae and Freddie Mac into conservatorship to restore confidence in the entities and help them fulfill their missions in the midst of the housing crisis. As the conservator of the two corporations, FHFA continues to set financial priorities and expectations for Fannie Mae and Freddie Mac, which define how they participate in the marketplace.
Another part of Fannie and Freddie's public mission is to make homeownership more available and affordable.
They offer low down payment loan programs with slightly different terms to low- and moderate-income families and in underserved areas, which we will detail in following sections.
Fannie Mae vs. Freddie Mac
Fannie Mae
Fannie Mae's official name is the Federal National Mortgage Association. It was chartered in 1938 as part of the New Deal under President Franklin D. Roosevelt. It was originally established to buy mortgages insured by the Federal Housing Administration (FHA) from cash-strapped lenders to free up capital for them to relend and eventually boost the weakened housing market during the Great Depression. In 1954, Fannie Mae was restructured as a partly government-owned, partly private corporation. It became a completely private company in 1970.
Freddie Mac
Freddie Mac was created by Congress in 1970 under the Emergency Home Finance Act to compete with Fannie Mae. Congress chartered Freddie Mac in response to the expanding secondary mortgage market. It allowed Freddie to become the first enterprise to buy conventional mortgages from thrift lenders, package them together and sell as securities. Fannie Mae later followed suit. The GSE purchases free up money for lenders because by selling mortgages, they get the loans off their balance sheet, and therefore are able to relend and issue more loans. Freddie Mac became a private, shareholder-owned enterprise in 1989.
HomeReady® vs. Home Possible®
HomeReady® is a Fannie Mae home loan program that offers mortgage credit available to households of low and moderate income. The HomeReady loan requires a minimum 3% down payment, but borrowers have to pay mortgage insurance until their loan-to-value ratio falls to 80%. You don't need excellent credit to qualify; you can secure a loan with a minimum FICO score of 620. Because the program is backed by Fannie Mae, HomeReady® loans don't require minimum personal funds for a down payment. It instead allows borrowers to use multiple sources of funding for their down payments, such as a gift from family or friends. But you have to meet certain income limits to qualify. In some areas, that limit is 100% of the area median income (AMI). In low-income neighborhoods, there are no income limits. You can check the income limit for your area here.
Home Possible®
Home Possible® is Freddie Mac's answer to Fannie Mae's HomeReady® program. Similarly, Freddie Mac allows borrowers to put down 3%-5% for a Home Possible® mortgage. Mortgage insurance is required, but you can request to remove it when your loan-to-value ratio drops to 80%. It will automatically be removed after it drops to 78%. You don't need a credit score to secure a loan if you make a 5% down payment. However, this loan is only available to low- to moderate-income homebuyers or people in high-cost or underserved communities. Use this tool to determine if you can qualify for a Freddie Mac Home Possible® mortgage based on your home address and income.