The Homestyle Renovation Loan: Buy a Home and Fix it Up
Updated February 13th, 2020
Imagine you find your dream home for sale on the perfect piece of land. The problem: It needs some serious work.
You run the numbers to see just how much it might cost to fix it up. Unfortunately, you find you only have enough cash to cover closing costs and a down payment — not enough to buy the home and pay for renovations.
What do you do in this case? If you wait to save up the money to pay for a remodel in cash, you will likely lose the property to another buyer. Put the renovations on a credit card, and you could face big interest charges and an increase in unsecured debt. You could try for a second mortgage after you buy the property, but there is no guarantee you would qualify or get the cash you need.
One solution to consider is a Fannie Mae Homestyle® Renovation Mortgage. This type of mortgage lets you borrow the money for renovation and repairs with a conventional first mortgage instead of leaving you to finance renovations on your own.
What is the Fannie Mae HomeStyle® Renovation Mortgage and what does it cover?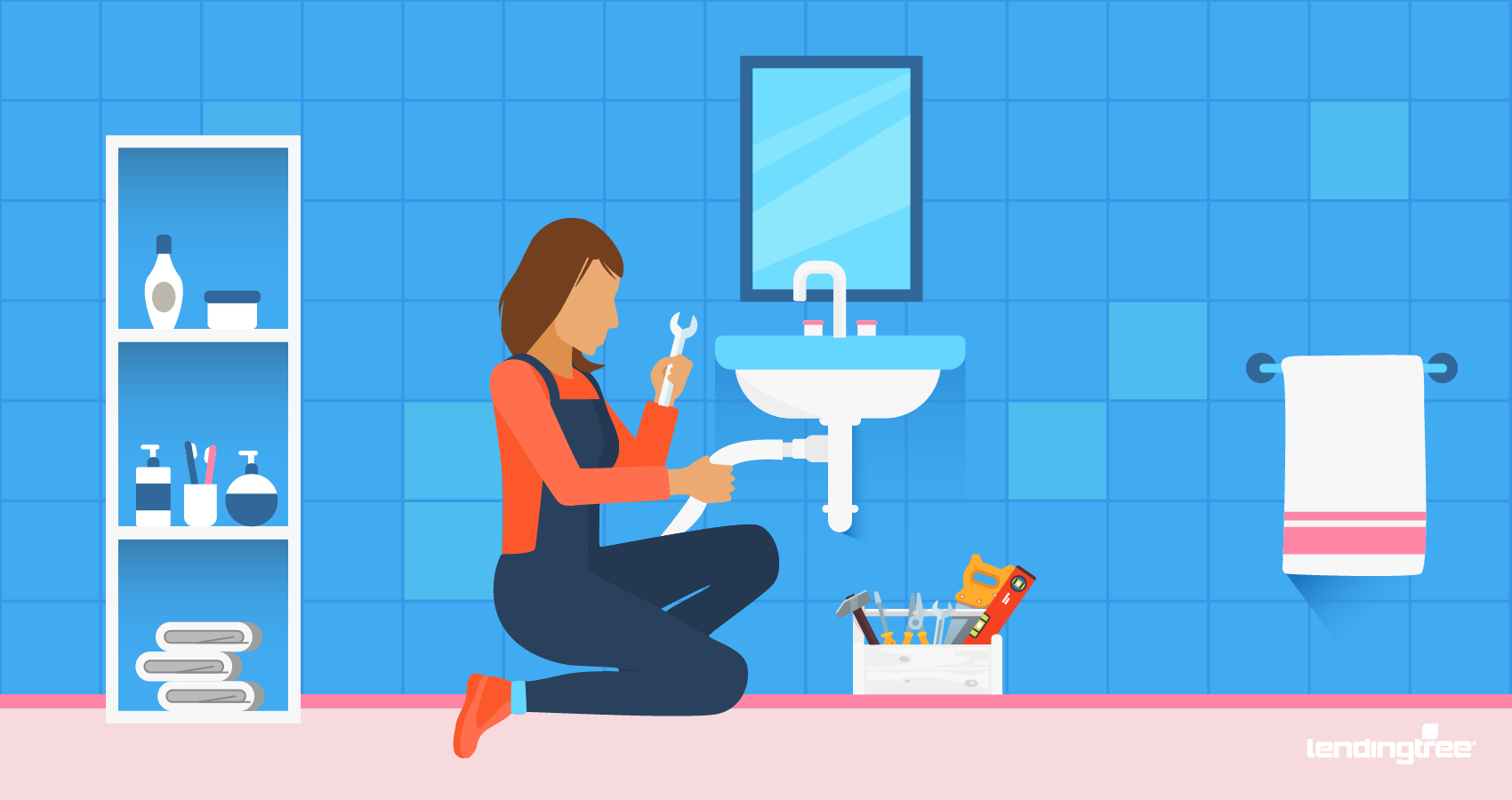 The Fannie Mae HomeStyle® Renovation Mortgage was created to help consumers purchase homes that need work from the very beginning. With this type of mortgage, buyers can bundle the costs of purchasing a home with the expense of remodeling and make a single monthly mortgage payment. HomeStyle mortgages also aim to help lenders cope with "constrained housing supply and evolving borrower needs," since they allow buyers to purchase homes they may not be able to buy without additional financial help.
The best part is, the Fannie Mae Homestyle® Renovation Mortgage can be used on any type of renovation project, provided the improvement is permanently affixed to the property. It can even be used to help lenders save deals that may otherwise fall apart due to repair contingencies. However, Fannie Mae notes that renovations should be completed within 12 months of loan origination, which means you can't borrow the money if you're unsure whether you want to renovate.
What are the eligibility requirements?
While the HomeStyle mortgage can be used for any type of renovation, the borrower and the property must meet certain requirements.
The main eligibility requirements for Fannie Mae HomeStyle® Renovation Mortgages include:
Loan-to-value ratio limits
The maximum loan-to-value (LTV) ratio on a HomeStyle mortgage varies by property type, but it's typically 97% for a one-unit, principal residence with a fixed-rate mortgage. The LTV maximum for two-unit principal residences is 85%, 75% for three- and four-unit principal residences, and 90% for one-unit second homes. For refinances, the loan-to-value is determined by dividing the total loan amount by the "as completed" appraised value of the property.
In certain cases, borrowers who apply for a HomeStyle mortgage may be able to borrow up to 105% of the property's final value with subordinate financing from Community Seconds, a special program that must be administered through federal agencies, a municipality, state, county, state or local housing finance agency, a nonprofit community agency, or Federal Home Loan Bank under one of its affordable housing programs. To qualify for Community Seconds, a property must be a principal residence. The loan program helps provide the necessary funds for all or part of the down payment along with closing costs and renovation costs.
Borrowers need to come up with a down payment related to their loan-to-value ratio. For a one-unit, principal residence with a loan-to-value ratio of 97%, they would need to put 3% of the completed value of their home down upfront, for example.
Credit and debt qualifications
Borrowers need to meet standard eligibility requirements for a traditional mortgage, including a minimum credit score of 620 and proof of income. Many lenders may not approve you if your debt-to-income ratio (including your new home loan costs) is higher than 43%.
Borrowers must choose their own contractor and have a "construction contract" with their contractor in place. The contractor must also be vetted by the lender and approved based on their experience and qualifications.
Renovation specifications
All plans and specifications "must be prepared by a registered, licensed or certified general contractor, renovation consultant, or architect."
Borrowers can do some "do-it-yourself" work on their property provided it is not a manufactured home, but that portion of the work cannot exceed 10% of the completed value of the property.
The limit on eligible renovation funds is 75% of the lesser of the "as-completed" appraised value or the sum of the purchase price and renovation costs.
Fannie Mae does not require properties to be habitable at the time of closing for this type of loan. If the property is not habitable, the borrower may also be able to finance up to six months of mortgage payments (including principal, interest, tax, and insurance payments) to cover these costs while they are unable to live there.
Property types
Manufactured housing is eligible with the HomeStyle mortgage, although eligible renovation funds are capped at the lesser of $50,000 or 50% of the "as-completed" appraised value.
Properties financed with a HomeStyle mortgage must be a one- to four-unit principal residence, a one-unit second home, a one-unit investment property, a manufactured home or a unit in an eligible planned unit development (PUD), condo or co-op project.
Advantages of a Fannie Mae HomeStyle® Renovation Mortgage
You can buy and renovate a home with one loan, which makes it easier for homeowners to buy a fixer-upper when they don't have a lot of cash.
HomeStyle mortgages can also work for refinancing and may save you money if your current mortgage rate is high. With today's low mortgage rates, you can not only save money on the existing debt if you are in a higher rate mortgage now, but you can get extra money to renovate or expand the home at a much better rate than if you used credit cards or vendor credit terms.
You have more housing inventory available to you. Instead of looking for a new home, you can start looking at some of the less desirable houses in the area you want to be in and use the renovation money to turn it into the home of your dreams.
As noted above, you can use these loans for investment properties or multi-unit properties where you plan to reside in one unit and rent out the rest.
Disadvantages of a Fannie Mae HomeStyle® Renovation Mortgage
These mortgages cannot be used to tear down and reconstruct a home. They can only be used to rehabilitate and renovate properties.
This type of mortgage requires borrowers to submit a construction plan for approval before their home loan can close. This can lead to longer closing timelines for borrowers.
Not all lenders are able to offer HomeStyle mortgages, so borrowers may have to look harder to find a mortgage broker.
Since lenders refer homebuyers to home inspectors to check out a home, write up the project plan and periodically inspect the home once the project is underway, projects can take longer to complete. The closing process can also take longer than a traditional mortgage, although the length of time it takes can vary. For example, if a traditional home takes an average of 43 days to close (as it did in March 2018), a Fannie Mae HomeStyle® Renovation Mortgage would take longer than that.
Who is this loan best for?
Because HomeStyle mortgages are for homes that need repairs, these loans are best for people that can see past the ugly finishings, or even the structural problems, and see the potential in a home. They are also good for people that have the flexibility to wait up to six months for the renovations to be done before moving in.
Since these loans are conventional home loans, they are also best for homebuyers who can meet the basic credit and income requirements to qualify for a traditional mortgage.
Fannie Mae HomeStyle® Renovation Mortgage vs. FHA 203(k) loan
While the Fannie Mae HomeStyle® Renovation Mortgage is a good option for consumers who want to buy a home that needs work, another option to consider is the FHA 203(k) loan. Here are some of the basics to compare and contrast as you decide between these two options:
Fannie Mae HomeStyle® vs. FHA 203(k)
Fannie Mae HomeStyle® Renovation Mortgage
FHA 203(k) loan
Mortgage limits
The loan amount of the mortgage may not exceed Fannie Mae's "maximum allowable mortgage amount for a conventional first mortgage," which is $484,350 on single unit homes in 2019 or up to $726,525 in high-cost areas.
The total amount of the mortgage may not exceed the FHA mortgage limit for the area you're purchasing in. (You can check the limit in your area here.)
How is the loan disbursed?
With a HomeStyle mortgage, the lender "may advance up to 50% of the cost of the materials to secure suppliers for the project." Some of these funds may also be used to pay "for architect, design and plan development, and permitting fees."
The borrower cannot receive these funds directly.
The lender may also require that a "contingency reserve" of money be saved in a Renovation Escrow Account to cover unforeseen repairs or deficiencies during the renovation. However, these are usually not required for one-unit properties.
Part of the loan proceeds are used to pay the seller or to pay off the existing mortgage in the case of a refinance. Remaining funds are placed in an escrow account and released as the renovation is completed.
Lenders do require you to use at least $5,000 of the borrowed funds for renovations and that you complete the project within six months after your loan closes "depending on the extent of work to be completed."
What kind of repairs and renovations can the money be used for?
Funds can be used for any renovation project. However, funds cannot be used for a teardown, nor can they be used to build another residential dwelling on a property. The funds also cannot be used to pay for a special assessment for sewer.
Homebuyers can use the cash to pay for repairs or improvements, including those pointed out by a home inspector. It is up to the borrower how to use the funds, but they are required to spend at least $5,000 on renovations and repairs.
How does mortgage insurance work?
This loan does not require an upfront mortgage insurance premium like FHA loans. However, you will have to purchase private mortgage insurance (PMI) if you will have less than 20% equity in the home once renovations are complete.
Like all FHA loans, FHA 203(k) loans require an upfront mortgage insurance premium of 1.75% of the base loan amount. You'll also pay an annual premium that varies based on your loan amount.
Down payment requirement
You can put down as little as 3% of the projected value of your renovated home on a one-unit principal residence per the 97% loan-to-value rule.
Down payments can be as low as 3.5% of the loan amount with FHA loans.
Eligibility requirements
These loans require homebuyers to meet credit and income requirements for a conventional mortgage. This typically means a credit score of 620 or above, proof of income, a total debt-to-income ratio of 43% or less.
FHA loans come with "easy credit qualifying" and require a minimum credit score of 580 and proof of income.
Type of loans available
These loans are available as a 15- or 30- year fixed-rate mortgage or as an adjustable-rate mortgage (ARM).
These loans are available as a 15- or 30-year fixed-rate mortgage or as an adjustable-rate mortgage (ARM).
Alternative ways to pay for a home renovation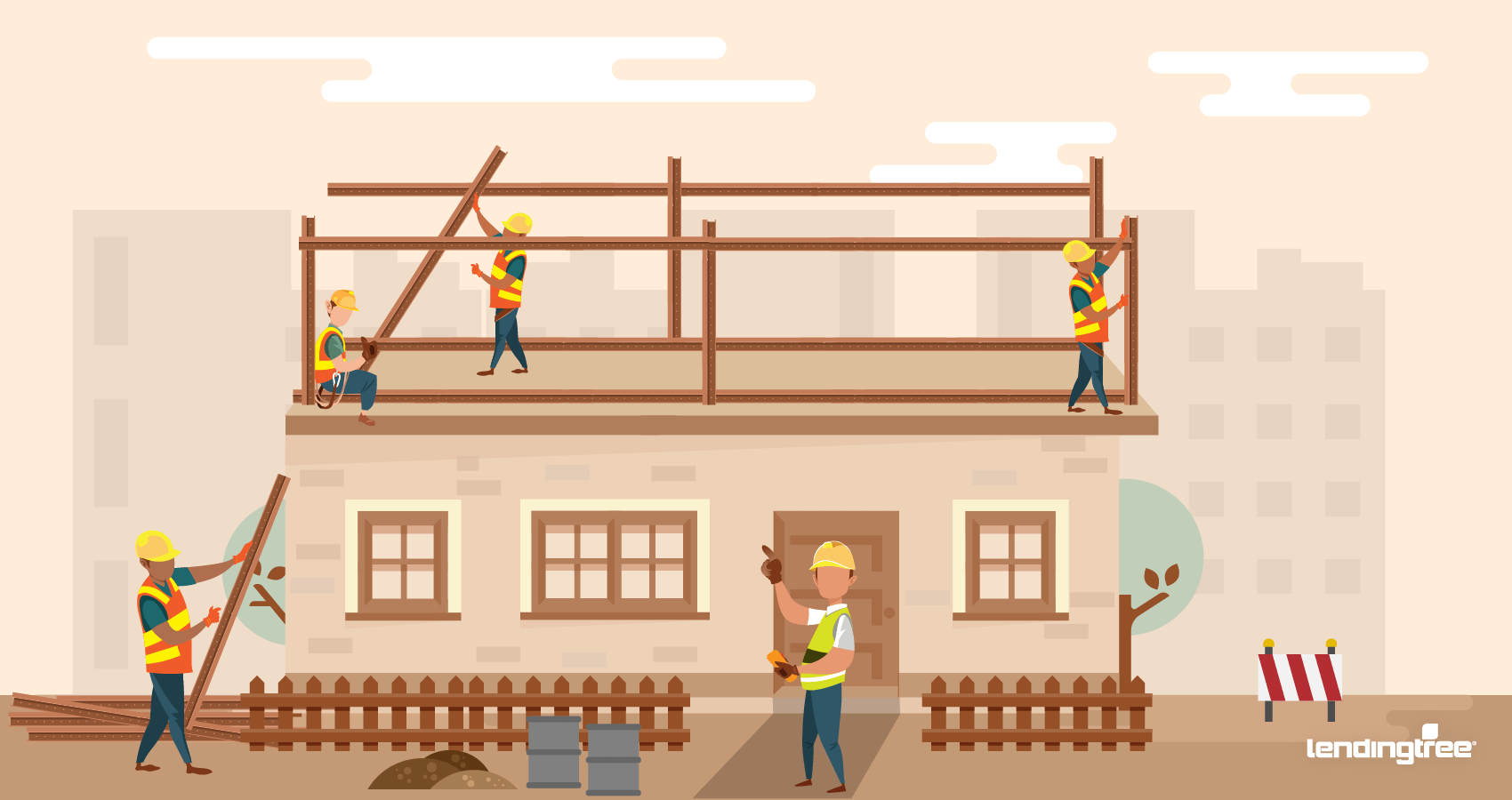 If you're leery of borrowing the money for a home renovation within your purchase mortgage or don't think a HomeStyle mortgage is right for you for any reason, there are plenty of other ways to finance a remodeling project.
Some of the options to consider include:
Home equity loan or HELOC
A home equity loan is a loan that comes with a fixed interest rate and fixed monthly payment. The closing costs on these loans can be similar to a mortgage and may include an application fee, title search, appraisal and more. These loans are fairly limiting since you may only be able to borrow up to 85% of your home's current value, minus the balance of your current mortgage.
A home equity line of credit, or HELOC, also allows you to borrow up to 85% of your home's value (minus what you owe on your mortgage), although rates are normally variable and your monthly payment will depend on how much you borrow. Like a home equity loan, HELOCs may have closing costs. You also need to watch out for fees, such as annual membership, inactivity or transaction fees.
Both of these loans use your home as collateral for the loan, which is why interest rates tend to be relatively low. Either can also be a good alternative to a HomeStyle mortgage or other financing options, provided you have enough equity in your home to qualify.
Compare Home Equity Loan Rates
Personal loan
A personal loan can let you borrow the funds you need for a home remodeling project without using your home as collateral. These unsecured loans come with fixed interest rates and fixed monthly payments that make them rather predictable and easy to budget for.
Loan amounts are typically offered up to $35,000, and you may be able to repay the loan for up to 20 years. Keep in mind though that interest rates may be higher since these loans are unsecured, and that they may charge an initial origination fee of 1% to 8%.
Credit card
A credit card can help you pay for a home remodeling project as you go, as well. Credit cards are typically easy to research and apply for online and may even come with 0% APR on purchases for a limited time.
However, the average interest rate on credit cards is 15%, meaning that using a credit card for home repairs will likely be very costly. Credit cards also come with unpredictable monthly payments and repayment timelines, since what you pay each month depends on how much you borrow.
Savings
Last but not least, you may want to save up the cash to pay for a remodeling project, whether you already live in the home you want to renovate or plan to buy a fixer-upper. Saving up the cash comes with the distinct advantage of borrowing less for your home overall. However, it's not always easy to save up for a huge remodeling project while you're also saving up for closing costs, moving costs and a down payment.