Buying a Home: How to Apply For a Mortgage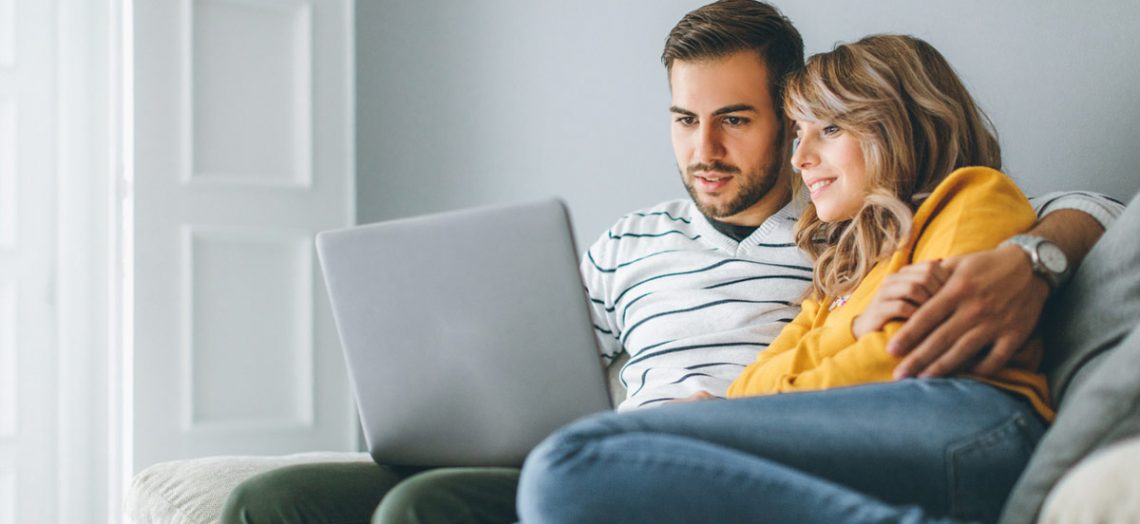 The actual process of applying for a mortgage is not that difficult, especially as the mortgage industry has become increasingly automated. However, that doesn't mean getting approved is easy.
According to a recent LendingTree report, nearly one in 10 loan applications will be declined — which can be a big blow if you've already picturing block parties at that house down the street from your buddy before you've even taken at look at your finances.
The best way to avoid being a denial statistic is do some planning and organization in advance before you even step foot in an open house.
First, get your financial paperwork together
A loan application for a home mortgage typically contains more than 130 questions that cover everything from your addresses the past couple of years to where you've worked, how much you've made and how much you've saved in various types of asset accounts.
The more accurate your application is, the less likely there are to be surprises. Leaving out something even as simple as the age of one of your dependents could upset the approval apple cart.
The following information is listed in the order in which you'll generally be inputting it into the loan application. Having this handy will help you zip through the application so you can start having lenders give you details about loan programs, and the rates and fees related to what you qualify for.
Your name: If you are a Junior, Senior or if your name includes a Roman numeral (II, III, etc), be sure to input it here. This will be important when your credit report is run.
Your dependents: Be sure to list the number of children you have and how old they are. If you are divorced or getting a VA loan (which is a program exclusively for active duty or veterans of the military), this will be important information.
Current and prior address information: Lenders will want to verify your addresses to make sure they match up to the addresses that have been used to apply for credit. They also want to know how much you paid in rent, so having your landlord or rental company information handy will help once you get to the actual loan approval process.
Asset information: Your most current balances should be sufficient. If you have retirement or 401(k) accounts, or stock and bond accounts, be sure to have the current values ready to input.
Income information: Make sure you have the names, addresses, and preferably phone numbers for your last two years of employers.You'll need to input start and end dates, along with how much on average you were making per month at each job.
Special document needs: If you are enrolled in a credit repayment plan, have a tax payment plan for past due taxes, or have rental properties, be sure you at least know what the payments are to add.  If you own other real estate, you'll need to estimate the value, and information about the total monthly payment, and the rental income you receive if the properties are rented.
What is most important to lenders when you apply
According to LendingTree Chief Economist Tendayi Kapfidze, your total debt and credit history are the two most likely reasons your loan application may be declined. Not having enough cash for your down payment and closing costs is another reason you won't get approved.
In the lending world these are called the "three Cs of underwriting"–capacity, credit reputation and collateral. In simpler terms, they are referred to as debt-to-income ratio, credit history and asset verification.
Debt-to-income ratio: How much total debt you'll have compared to your income is the most important way a lender determines you are likely to repay a loan. After the housing crisis, the government created the "qualified mortgage" rule, which set 43% as the recommended maximum debt-to-income ratio.
Credit score and payment history: Your credit score is important, as well as how you've paid your credit score the past two years. It's possible to get a mortgage loan even if you have a low credit score, if you can show that most of your recent credit has been on time.
Assets for down payment and closing costs: Lenders will want to see if you've developed savings habits that will make it more likely you can repay your loan.  A borrower who has a few months of extra mortgage payments in the bank after they buy their house is less likely to have a hard time making payments if there is a sudden repair needed on their house, than someone who has exactly the amount needed, or is unable to make any down payment at all.
Decide which type of mortgage loan should you apply for
Your lender should have the expertise to tell you the best loan program based on your income, credit and how much money you have to contribute towards the purchase of a home. It's still a good idea to know the basics, so you know why a lender might be recommending one program over another.
FHA: The FHA loan program gives you flexibility if you have a low credit score and only requires a 3.5% down payment.
Conventional: If you can make a 3% down payment and have good credit, then a conventional loan will give you the lowest rates and total monthly payment. Your debt-to-income ratio needs to stay around 43%, although exceptions are possible up to 50%.
VA: If you are a military veteran or currently on active duty, a VA loan provides you with the option for no down payment, higher debt-to-income ratios, and does not have a minimum credit score, although most lenders won't make loans if your score is below 580.
USDA: If you are buying in a rural area or a neighborhood approved by USDA, you may be eligible for their 0% down payment loan program. Credit scores need to be 640 or better, and your debt ratios in general can't exceed 41%, although, exceptions may be possible up to 44%.
Choosing the right lender to apply to
Mortgage bankers. Mortgage brokers. Your local bank or credit union. All of them offer mortgages, so which one is the best for you? Here are some things to consider.
Mortgage bankers: Mortgage banks usually offer a wide variety of programs, with a staff of people that perform all the functions of your approval "in-house." This means your loan paperwork, your underwriting approval, and even the funding of your loan will be done. The process is usually fairly fast, and exceptions can be made if you've got some challenges with your credit or income.
Mortgage brokers: Mortgage brokers work with a number of different mortgage banks to offer an even larger array of lending options than a single mortgage bank usually can. While they may have some who processes your paperwork, for the final approval and funding process are handled by the lender they ultimately place your loan with. They may have a lender option for you if a local mortgage bank isn't able to get your loan done.
Institutional banks and credit unions: If you've already got a checking and savings account, with excellent credit and simple income, your local bank or credit union may be worth your mortgage application efforts. They aren't likely to make any exceptions for credit or income issues you might have, but they are likely to offer you a lower rate if you have a significant amount of money on deposit with them.
Decisions to make before you make the final application
What's your monthly payment comfort level? Give some thought to how much you really feel comfortable spending on a house payment every month. If you've been making a $1,000 rent payment the last three years, suddenly going to $2,000 could be a shock to your budget.
How much rainy day savings do you have? Pipes leak, windows break, dishwashers flood, and toilets back up. All of these issues will now be your concern, and the cost to fix them will come out of your pocket. Having a rainy day payment savings of 3-6 months will give you peace of mind that you'll have the money on hand to pay for the unexpected, instead of charging up the repairs on a credit card.
Do you have any future plans that might affect buying now? If you're planning to go back to school to get a higher degree, or have a child going to college or any other major events that could have a financial effect, make sure you leave enough room in your monthly payment comfort threshold.
How much money can you put down? How much money do you really feel comfortable parting with? Unlike a liquid or semi-liquid asset like a savings account or certificate of deposit, you can't get money back out of your house without selling it, or borrowing more from the equity.
Fill out a loan application
Now that you've got a basic idea of what information you'll need and what types of programs are available, you need to decide how you are going to apply. Here are the most common options.
Online applications: Almost all mortgage lenders give you the option and even encourage you to fill out your application online. You'll probably spend about a half hour completing the application, and once you hit the submit button, a loan officer will be notified and can usually provide you with feedback on your application within hours, if not minutes.
Over-the-phone application: If you think you'll have questions or prefer to have a person to talk you through the process, a phone application might be your best bet.  You'll provide the information to a loan officer over the phone, and in many cases, you can get feedback on the application while you're on the phone.
In-person: Some people still prefer to meet someone in person to go through the process. This will give you the opportunity many times to have the loan officer show you everything that's going on with your approval, and you can often leave the office with some fee estimates and a pretty good idea of what your monthly payment will be and what the costs will be.
A few big no-nos when you're applying
Don't charge up any new credit accounts: Lenders will continue to check your credit up until the day of closing, so don't charge up new credit accounts for furniture, barbecue pits, or a new minivan until you've got the keys in your hands.
Don't change jobs: Your employment will be checked up until the day of closing, so if you give notice a few weeks before because you've had it with your boss, your lender will probably tell you that the move cost you your loan approval.
Don't deposit large sums of cash in your bank accounts: It's not uncommon for a lender to verify your bank account before closing to make sure you've got enough funds.  If you got that $10,000 check from your favorite auntie to get started on the inground pool after you move in, your dear auntie will need to provide some of her private financial information, which could  make things uncomfortable for everyone.
What happens next?
Once you find a house and agree on a price, your lender will order an appraisal to confirm the house is worth what you're paying for it, and a title company will confirm there are not major problems like tax liens, and if all goes well, you'll get your keys in a month or two.