How Does LendingTree Get Paid?
LendingTree is compensated by companies on this site and this compensation may impact how and where offers appear on this site (such as the order). LendingTree does not include all lenders, savings products, or loan options available in the marketplace.
How to Apply for a Home Loan in 6 Steps
Updated on: April 20th, 2023
Why use LendingTree?
We are committed to providing accurate content that helps you make informed money decisions. Our partners have not commissioned or endorsed this content. Read our .
If you don't know how to apply for a home loan, something as simple as forgetting to list a bank account or old address could lead to snafus later. Although many lenders offer online options to make the mortgage application process easier, following these six steps to apply for a mortgage may save you from running into delays during the loan process.
1. Gather your financial paperwork
Once the mortgage process is underway, you can prevent surprises by providing accurate answers to home loan application questions. If you share the right mortgage documents upfront, you'll likely have a smoother mortgage experience.
Here's what you'll need:
Full name. List your full legal name, and add suffixes in the name field so only your credit information is pulled.
Dependents. The definition of dependents varies by loan type. For example, loans guaranteed by the U.S. Department of Veterans Affairs (VA) require the ages and number of children in a family.
Address history. You'll need to include two years' worth of addresses. The lender matches this information to your credit report.
Total assets. Collect two months' worth of bank and retirement account statements. If you have money in a 401(k) and/or retirement funds, adding those to the mix will strengthen your application.
Employment and income information. In addition to pay stubs and W-2s for the last two years, provide the company name, address and phone number for your current employer. Lenders will need the information to verify your employment again before closing.
THINGS YOU SHOULD KNOW: Special documents for special circumstances
Provide paperwork to document any unique income, credit or application issues, including:
A divorce decree (to show debts paid by an ex-spouse)
Proof of child support you pay or receive
Bankruptcy documentation
Federal or past-due tax payment plans
Business and personal tax returns (if you're self-employed)
Cosigned loans
2. Know basic mortgage loan requirements
In the lending world, minimum mortgage requirements are based on the "three Cs" of underwriting — capacity, collateral and credit reputation. In simpler terms, they refer to your debt-to-income (DTI) ratio, credit score and assets. If you don't know how to apply for a home loan, the following guidelines can help you better understand how lenders evaluate your application.
Some big news that may affect your interest rate on a conventional loan this year: In 2023,
Fannie Mae and Freddie Mac
— two government-sponsored enterprises that buy and sell conventional mortgages — announced adjustments to their loan pricing grids. Conventional mortgage lenders are required to use these grids when pricing an interest rate offer. Look for the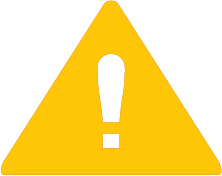 sign throughout this article to keep track of all of the changes taking effect.
DTI ratio. Lenders divide your total debt by your pretax income to determine your DTI ratio. It's an important measure used to determine whether you can repay the loan. The "qualified mortgage" rule recommends a DTI ratio at or below 43%.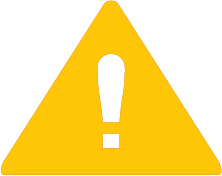 A DTI ratio above 40% could lead to a higher rate on a conventional loan when the new changes take effect Aug. 1, 2023.
Credit score. Although you can get approved for a mortgage with a score as low as 500 (and a 10% down payment), you'll snag a lower interest rate with a score of 780 or higher. Paying bills on time and keeping credit balances below 30% may boost your credit score.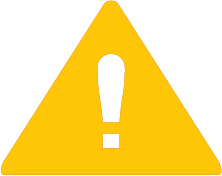 The credit score benchmark for conventional loans has been raised to 780, which is 40 points higher than the prior 740 standard. One other negative: If you have a score between 700 and 779, you're likely to be offered a slightly higher rate after the pricing changes take effect.
Assets. When you're getting a home loan, lenders generally look at three factors related to your assets:
How much you have for a down payment and closing costs. The more you can put down, the lower your payment will be.
How much extra money you have. In lending terms, these are called cash reserves. An extra two or three months' worth of mortgage payments in the bank could boost your approval odds.
How the money got there. Large cash deposits can be a red flag. If there's no paper trail for the money, lenders may deny your mortgage approval.
Loan-to-value ratio. A loan-to-value (LTV) ratio measures the percentage of your home's value that you're borrowing in a mortgage. Your LTV ratio may affect your interest rate, how much you can borrow and your monthly payment.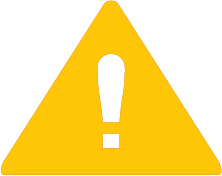 You may get a slightly lower rate with a higher LTV ratio on a conventional loan when Fannie and Freddie changes kick in. This may seem counterintuitive, but borrowers putting down 5% or less may end up with a better rate than borrowers making a 5% to 20% down payment.
That doesn't mean you should make a small down payment; the monthly mortgage insurance expense usually outweighs the interest rate benefit and the more you put down, the lower your monthly payment will be.
3. Choose the right mortgage type
A loan officer reviews your mortgage application to see if it meets the home loan requirements of a number of different programs. The table below describes the benefits of some of the most common loan types:
Loan type
Why you should choose it
30-year fixed
You want the lowest fixed-rate payment possible
15-year fixed
You want to pay off your loan faster at a lower interest rate
Conventional
You want to make a 3% down payment and have at least a 620 credit score
FHA
You have a 580 credit score and can make a 3.5% down payment
You have a 500 credit score and can make a 10% down payment
VA
You're an eligible active-duty service member, veteran or eligible spouse
You don't have money for a down payment
You don't want to pay mortgage insurance
You want the flexibility of a program with no minimum credit score
USDA
You want to buy a home in a rural area with no down payment
You earn a low to moderate income
THINGS YOU SHOULD KNOW: A quick guide to loan types
30-year fixed-rate loans allow you to pay a loan over a 30-year payment schedule
15-year fixed-rate loans allow you to pay a loan off in 15 years
Conventional loans follow guidelines set by government-sponsored enterprises Fannie Mae and Freddie Mac
FHA loans are insured by the Federal Housing Administration
VA loans are guaranteed by the U.S. Department of Veterans Affairs
USDA loans are backed by the U.S. Department of Agriculture to finance homes in USDA-eligible rural areas
4. Consider factors that aren't on the mortgage application
When you apply for a home loan, you're committing to one of the biggest debts you're likely to take on in your lifetime. These tips may keep you from applying for a loan larger than your budget can afford, and can help you consider the costs of homeownership beyond your monthly mortgage payment.
Decide on your "payment comfort level." Just because lenders allow you to borrow up to 43% of your total income (or higher, in some cases) doesn't mean you should spend that much. Lenders don't evaluate your lifestyle or daily personal expenses, so when you pick a monthly payment, make sure you leave room for:
Health care costs
Child care costs
Utilities
Groceries
Education goals
Savings goals
Add homeownership costs to your budget. A broken water heater, landscape spruce-ups and regular maintenance are all on your dime as a homeowner. Homeowners spent an average of $2,467 on home maintenance in 2022, according to Angi's State of Home Spending report. Insurance companies suggest each year that you budget 1% of your sales price — or $1 per square foot — toward these expenses to cushion the blow of unexpected costs.
5. Choose the right type of mortgage lender
Make a list of mortgage companies and get loan estimates from at least three to five lenders. Or use a rate comparison tool to have lenders contact you before completing a mortgage loan application. Luckily, you'll have no shortage of options, including:
Mortgage bankers. Mortgage banks offer a wide variety of programs, and the entire mortgage process is usually handled in-house. This could translate to a faster closing and more flexibility to work with borrowers who have unique situations.
Mortgage brokers. Mortgage brokers work with multiple lenders to provide more options than a single mortgage bank. However, brokers generally rely on the banks to approve and fund your loan, and don't have any say in whether your loan is approved or denied.
Institutional banks. Your local bank may offer mortgages with a lower rate if you carry a large deposit balance. Depending on the bank, though, loan offerings may be limited.
6. Fill out a mortgage application
Once you've completed the steps above, the actual application process should be quick and easy — you just need to decide how you want to apply. Each lender is required to provide a loan estimate within three business days of receiving your mortgage application. Keep copies of each estimate you receive to negotiate your interest rate and closing costs later.
Online application. Whether it's on your laptop, desktop or smartphone, several lenders offer options to apply for a mortgage online.
Over-the-phone applications. Many lenders allow borrowers to apply by phone. A loan officer can walk you through each section, and give you feedback along the way.
In-person application. You can meet a loan officer for a face-to-face process in an office or remotely via an electronic device. This can be a good way to make sure you understand the information being requested, and avoid providing incorrect information that could delay your loan approval.