How Does LendingTree Get Paid?
LendingTree is compensated by companies on this site and this compensation may impact how and where offers appear on this site (such as the order). LendingTree does not include all lenders, savings products, or loan options available in the marketplace.
Investment Property Loans: What You Should Know
Updated on: April 14th, 2023
Why use LendingTree?
We are committed to providing accurate content that helps you make informed money decisions. Our partners have not commissioned or endorsed this content. Read our .
If you're looking to generate some extra income with a rental home or buy a fixer-upper to flip for a profit, an investment property loan may be in your future. However, investment property mortgage rates are typically higher than what you pay for a primary residence, and you'll need to meet stricter qualifying requirements.
Knowing the ins and outs of investment property loan programs will help you choose the right mortgage for your real estate investment goals.
On this page
What is an investment property loan?
An investment property loan is a mortgage for the purchase of an income-producing property. That includes buying properties to generate rental income or to renovate and sell for a profit (more commonly known as house flipping).
There are also short-term hard money investor loans, allowing you to buy properties you plan to repair and sell quickly.
THINGS YOU SHOULD KNOW
A true investment property loan assumes you won't be living in the property you purchase and will rent it out to tenants to earn rental income. You may also use some standard loan programs to purchase multifamily investment homes, as long as you plan to live in one of the units.
What is an investment property?
An investment property is real estate you buy to make income. The term "investment property" can apply to everything from a one-unit condominium to a high-rise commercial building in a city. However, for the purposes of this article, we're focused on residential real estate loans, which only allow financing on properties between one and four units. Residential investment home types include:
Multifamily homes
Cooperatives
Investment property loan options
There are several programs to choose from when you're purchasing investment homes.
Minimum requirements for investment property loans
Lenders consider investment property lending riskier than lending on a primary residence. As a result, the qualifying rules require you to show more financial stability. Requirements unique to investment property loans include:
Higher down payments. You can purchase a multifamily home with an FHA or VA loan with only 3.5% if you intend to live in one of the units. Although conventional guidelines permit down payments as low as 15% for rental homes, most lenders require at least 20%. And the money must be all yours — gifts aren't allowed when buying a rental home with conventional guidelines. However, down payment gifts are allowed for VA and FHA multifamily home purchases.
Reserves. More commonly called "mortgage reserves," these are monthly payments the lender wants to see in the bank. The amount usually equals two to six months' worth of mortgage payments, depending on how many properties you own.
Proof of rental income. The lender may require copies of current leases, a rent roll history and tax returns showing rental income. In most cases, the appraisal will also include an analysis to confirm what similar properties rent for in the neighborhood.
Using rental income to qualify. Lenders may allow you to add the actual or estimated rental income from the home you're buying to qualify. For example, FHA and VA multifamily loan guidelines will count rent payments received from the units you're not living in toward your qualifying income.
History of property management. Some loan programs require you to document or explain your experience renting properties. Others may require tax returns showing you've previously managed rental homes.
Higher credit score requirements. You'll need a minimum credit score of 640 for an investment property mortgage, although the requirement may jump to 700 or higher if you're buying a multifamily home.
How to get an investment property loan
The process for getting an investment loan requires a few extra steps in the mortgage process.
Shop around for an investment property mortgage lender.Most lenders offer some type of investment property loan option, but the rates may vary significantly between companies. Not all lenders offer non-QM loans, so you may have to make some extra calls if you need one. Hard money lenders are often private individuals or partnerships — ask your real estate agent or other real estate investors for recommendations.
Fill out a loan application.If you're applying for a standard loan program like a conventional, FHA or VA loan, the process is similar to any other type of loan. However, non-QM lenders and hard money lenders may have their own process or application system.
Provide extra asset documentation.Have at least two months of bank statements and any current leases or rental information on the property you're purchasing. Lenders typically permit you to use a percentage of your retirement or 401(k) vesting toward your reserve requirement, so have a current statement handy.
Pay for an investment appraisal.The home appraisal process requires an extra report detailing the average rent collected on similar homes in the area. In some cases, the rental income from this report can be used to help you qualify for the loan.
Review your closing disclosure.After your loan conditions clear and the appraisal is completed, the lender will issue a closing disclosure three business days before closing. Review it to make sure all the figures are what you expected. If you're taking out a hard money loan, make sure you understand any prepayment penalties or "guaranteed interest" language. Typically hard money lenders want to make a set amount of interest, regardless of how quickly you pay back the loan.
Gather your funds and close.You'll send a wire or bring a cashier's check for your closing funds. Once the mortgage closing paperwork is signed, your loan funds are sent, and the property is recorded in your name.
Investment property mortgage rates and closing costs
Lenders must mark up investment property mortgage rates to cover the extra risk that the loans might default. In general, rates for an investment property will be 0.5 to 0.875 percentage points higher than for a primary residence.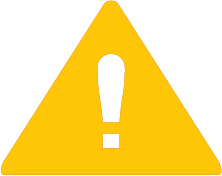 Rate changes for better in 2023
: Fannie Mae, the government-sponsored enterprise that sets guidelines for conventional mortgages, announced some major changes to how mortgage rates will be set after May 1, 2023. This is good news if you plan to buy or refinance an investment property this year: Investment property fees will be reduced by a a half-percentage point fees if you have at least 30% equity in your rental home. That reduces the cost of an investment property rate by $1,500, which may lead to a better rate or lower costs after the changes take effect.
Your credit score and down payment also substantially impact the rate you're offered. In fact, lower credit score borrowers may end up paying mortgage points to obtain an investment property loan.
A note about investment property appraisals
Appraisal fees are more expensive due to lenders' extra work to estimate both the property value and the average rent value. If you're buying a multifamily home appraisal, expect an extra $100 to $300 above the standard $300 to $400 it costs for a regular appraisal, since each unit must be inspected and valued.
Frequently asked questions
You'll need a higher credit score, less debt and a higher down payment to snag the best investment property rates on a conventional mortgage in 2023.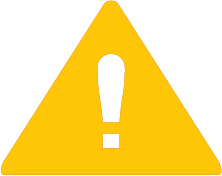 Raise your credit score
: You'll need a minimum 780
credit score
to qualify for the lowest rates after May 1, 2023. That's a significant jump from 740, which has been the benchmark for the best rates for several years.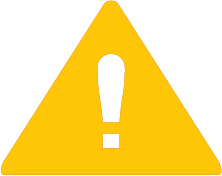 Lower your DTI ratio. 
Your DTI ratio compares your monthly debt payments to your monthly gross income and shouldn't exceed 43%, in most cases. This is even more important after the Fannie Mae changes take effect: A DTI ratio of more than 40% will be subject to a higher rate or closing costs.
(This change is not taking effect until August 1, 2023)
You can own as many properties as you can afford. However, if you need mortgage financing, you're capped at 10 properties through conventional mortgage lending.
No. The loan must be taken in your individual name. However, Fannie Mae guidelines allow you to transfer the property into an LLC after you've purchased it.
Not on an investment property. You'll need to use asset funds, which include retirement funds, stocks and vested 401(k) funds.