What You Need to Know About Buying a Multifamily Home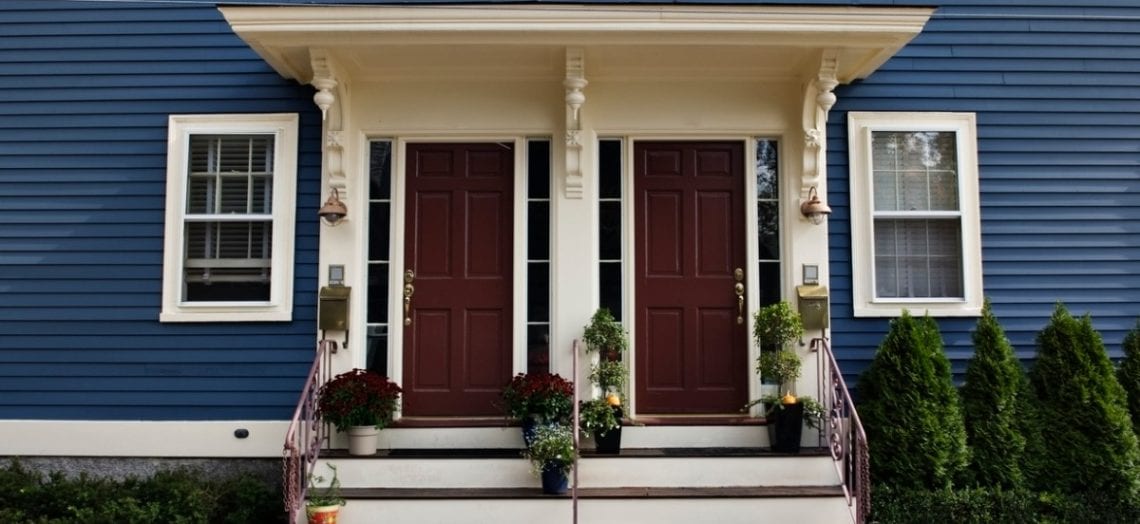 How would you like to be able to buy a home and have other people pay the mortgage? If you have an entrepreneurial spirit, basic handyman skills and don't mind living in the same property as your tenants, buying a multifamily home might be a great way to purchase some real estate.
Many people are interested in buying duplexes, triplexes and quadruplexes with the intention of living in one unit and renting out the others. Other people choose to buy these properties solely as an investment, without living in them.
Both situations can offer advantages, which we'll explore in this article. But getting a mortgage to buy the property generally comes with its own special requirements
What is multifamily housing?
Multifamily housing refers to single structures with multiple homes within them. There are two types of multifamily housing: residential and nonresidential.
Residential multifamily properties have a maximum of four units. Commonly referred to as duplexes, triplexes or quadruplexes, they can be purchased with down payments a low as 3.5%, using standard loan programs offered by the FHA, VA, Fannie Mae and Freddie Mac.
Nonresidential multifamily housing refers to properties with five or more units. Despite the name, people do still live in them. They're just considered commercial properties and don't qualify for the same types of loans.
This article will focus on residential multifamily housing.

Benefits of buying multifamily housing
Whether you are purchasing a multifamily home to live in or just as an investment, there are benefits that you won't get purchasing in a single-family residence.
Income to offset the mortgage payment. When you purchase a multifamily home, the rent you collect from tenants helps to pay some or all of the monthly payment on your mortgage. In some cases, the rent you receive will be able to make the whole mortgage payment without you needing to chip in.
Stable monthly cash flow. Having more than one tenant paying rent gives you a more stable monthly cash flow that adds to your income. If one tenant leaves or has trouble making payments, you've got the other tenant money coming in.
Your tenants are helping you build equity. Having tenants make the payments on your mortgage means you can invest the money you would otherwise spend on the mortgage payment elsewhere. You can invest the money separately, build a reserve fund for the property for future improvements or make extra principal payments.
There may be tax benefits. The mortgage interest and property taxes you pay may be tax-deductible. You may also be able to claim deductions for utilities, maintenance, repairs, advertising, marketing and homeowners association fees. Check with a tax professional to find out the tax benefits and deductions.
How to decide if you're ready to by multifamily housing
If you are a first-time homebuyer or real estate investor, it's important to consider the following before diving into multifamily homeownership.
Are you financially ready?
Like any real estate purchase, make sure you've considered all the costs and responsibilities of multifamily homeownership. While it's true that having tenants making payments helps offset the monthly mortgage, the potential expenses of the property are multiplied by the number of units in the property you buy.
Sometimes tenants can't pay the rent. If they move out, you incur marketing expenses for a new tenant. Make sure you can afford the payment on the property even if you have no tenants, or at least have enough saved to cover six months of rental vacancy.
You are also responsible for the repairs on the property as the owner and landlord. It's a good idea to have additional money set aside, or to create a repair savings account in case something big like an air conditioner or a roof needs to be replaced quickly.
Do you like living close to other people?
In many ways, multiunit ownership is like living in a small apartment complex. You'll see your neighbors frequently, which may not be an issue … unless they get behind on rent.
Besides being an occupant of the property, you will also be the landlord and property manager.  You can hire a property management company to handle all the rent collections for a fee, but you'll still need to occasionally deal with tenants who are behind or want to negotiate their rent at the end of a lease.
Can you do basic handyman work?
One of the jobs of property managers is taking care of repairs and problems that might come up. A water pipe might freeze in the middle of the night, or an air conditioner might break down on the hottest day of the year. You'll need to deal with those phone calls, or with angry stares from your tenants as you wait for the property manager to come and fix the problem.
Financing options for multifamily properties
You can purchase a multifamily property with two to four units with the same down payment needed for a single-family residence. There are several mortgage options for multifamily purchasing that offer different flexibilities depending on whether you plan to live in the property or not.
Here is an overview of the features of these programs and the qualifying requirements.

Financing options for owner-occupied multifamily purchases
FHA loan. There are two major advantages to purchasing a multiunit property with an FHA loan. The first is the low 3.5% down payment, which can be from your own money, or from a gift.  The second advantage is being able to use future rental income to qualify for the mortgage, even if you don't have any history of being a landlord. Even if the other units are not currently rented out, the appraiser can estimate what the rents are for the area, and that figure can be used as income to qualify you for the new loan.
Conventional purchase mortgage. For your typical single family home, you can make a down payment as low as 3% with a conventional mortgage. If you're buying a 2-4 unit property, the requirement goes up to 5% through Freddie Mac's Home Possible® loan program. Like the FHA loan, you can qualify with the income you're expecting to get on the other units, whether they are currently rented or not.
VA loan: An active-duty military member or veteran can use a VA loan to purchase a multiunit property with a zero down payment if the property is a primary residence. There is a catch in qualifying though: Unlike the FHA and conventional programs, the veteran must show prior landlord property management history.
Financing options for purchasing multifamily homes as an investor
Conventional purchase: The down payment requirements for investment purchases are significantly higher than the down payment required if you plan to live there. For a 2-4 unit property, the minimum required down payment is 25%.
The FHA and VA programs don't allow the purchase of a multiunit property as an investment property.

Other financial considerations when buying multifamily property
To qualify for a mortgage on a multifamily property, lenders often require you to have cash reserves. Reserves refers to extra money you have in the bank to make mortgage payments after your down payment and closing costs.
This rainy day savings requirement varies by program, as well as your credit score, debt-to-income ratio and down payment. But in general, this can range from three months' worth of mortgage payments all the way to a year of mortgage payments in cash.
You might be able to use retirement funds or a 401(k) savings toward this requirement. Be sure to check with your loan officer regarding the documentation requirements for using retirement funds toward your reserve requirement.
The bottom line
Multifamily properties can be a cost-effective way to start a real estate portfolio, especially if you are prepared to live in the property that you purchase. The potential landlord expenses are multiplied by the number of tenants you have, but getting a check from each one of them every month may be worth the extra effort it takes to own a residential multifamily home.