Commercial Real Estate Loans for Business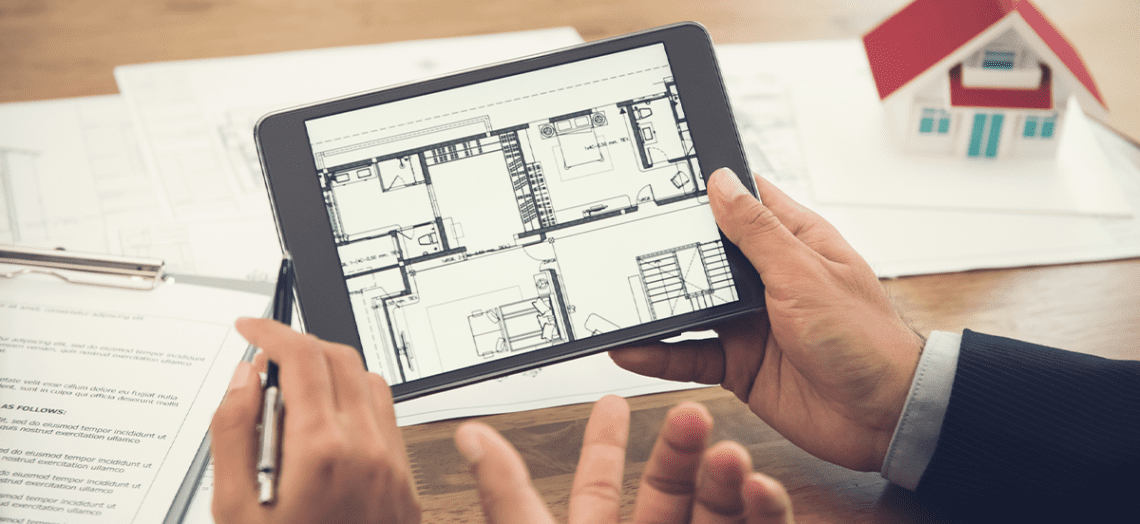 Your business has grown steadily for the last decade, and you've decided that now is the time to open a new location. You've shopped around for the perfect space in a neighborhood that has a similar customer base as your current location. Or, perhaps you're interested in becoming a landlord as a new business and are looking for an apartment, retail or office property as an investment.
If you don't have enough cash on hand or don't want to tap all of your funds, a commercial real estate loan is a short-term or long-term vehicle that allows you to finance your purchase while you build equity on the property over time.
But a commercial estate loan can be more complex than a traditional mortgage used to purchase a house. This article will explain the details of commercial real estate loans. In this abridged guide, you'll learn how commercial real estate loans work, pros and cons, how to select the right one, how to apply, and how to understand the cost.

Understanding commercial real estate loans
Commercial real estate can be sector-specific, such as office, retail, industrial, healthcare, hospitality or mixed-use where a property is more than one type, said Abraham Bergman, co-founder and managing partner of Eastern Union Funding, a New York-based commercial real estate mortgage brokerage firm. It also can include multi-family rental properties, defined as a property with five units or more, he said.
"The property can be owner-occupied or owned by various types of investors or investment firms," Bergman said. "But in each case, commercial property loans are used for the acquisition and, similar to how a house secures a mortgage, the property is the collateral for the loan."
How do they work?
Several types of commercial real estate loans exist, including traditional commercial real estate loans, SBA loans, hard money loans and bridge loans.
Traditional commercial real estate loans tend to have low interest rates, between 4 and 5%, but it depends case by case, Bergman said. Traditional commercial real estate loans are more difficult to secure because they require the business to have good credit and at least two years' worth of profits.
SBA loans provide an alternative to borrowers who may not qualify for traditional commercial real estate loans. Many commercial banks such as Wells Fargo and Bank of America originate SBA loans.
The SBA 7(a) and 504 loan programs can be used to finance real estate purchases. The 7(a) loan program allows a business owner to purchase commercial property or land and build, renovate or expand buildings. The 7(a) loan comes with a 25-year term. Rates equal the prime rate plus 2.75% for loans above $50,000.
The SBA 504 loans also finance commercial real estate as well as equipment. The loan is distributed by a certified development company (CDC), a nonprofit organization committed to community economic development that has partnered with the SBA. The loans come with terms between 10 and 20 years and have rates similar to bond market rates. With these loans, borrowers typically contribute 10 percent of the purchase price and are required to provide a personal guarantee of 20 percent or more.
Hard money loans are short-term loans that are easier to qualify for than bank loans because they have easier credit requirements. But the interest rates on these loans are typically higher than rates on bank loans.
Bridge loans serve as temporary funding until longer-term financing can be secured. These short-term loans can help a business that can't qualify for a permanent financing acquire a commercial property. These loans can also fund any upgrades or renovations to a newly purchased property in bad need of repairs.
Loan Terms
The property affects the terms, eligibility and a number of other factors for the borrower to get the loan. Let's look at the different details.
SBA loan terms and bank loans work similarly. They are longer-term at 10 or more years, while hard money loans typically have terms between one and five years. Because of the quick access to funds, hard money loans can work for fixing and flipping a home as well as renovations and construction projects. Bridge loan terms typically go up to three years.
One type of loan to be mindful of is the balloon loan, which mature after five or seven years. There are monthly payments, but at the end of the five- or seven-year term, the remainder of the loan amount must be paid in full. This can be a significant amount if you don't have cash flow, which can lead to foreclosure for a business that can't repay this lump sum. Before signing up for a balloon loan, make sure your business has the capital and cash flow to repay it.
Looking for business funding? Learn more about small business loans here. 
Qualifying for a commercial real estate loan
Lenders consider many factors when approving a commercial real estate loan. First is a business's credit record. A business and its owner should be able to illustrate a history of consistently paying off debt on time. Applications for hard money loans place less emphasis on credit than loans from more traditional lenders.
Second, the value of the real estate property is also a factor for loan approval. The property will generally serve as the collateral in a commercial real estate loan. Lenders also may require a property appraisal as part of the application process. Some may consider the value of a property after planned renovations as well to approve the loan. This value is referred to as after-repair-value, or ARV.
Many lenders may require that businesses have been in operation at least two years before approving a loan. Having industry or a management background can also help your loan application. For instance, if you've managed to open a new location or illustrated an increase in revenue after renovations, there's a higher chance of securing a loan.
"When it comes to commercial real estate, lenders look at experience as well," Bergman said. "Especially in a situation when you're buying investment real estate, lenders want to make sure that the investor can successfully locate low-risk tenants, effectively manage the property to keep full occupancy and minimize undue costs."
A business should also have a healthy debt service coverage ratio, or DSCR. This is a measurement of a business's ability to repay debt. It shows if a business has enough cash flow to repay a loan. It's calculated by dividing the net income by annual loan payments. A healthy DSCR for loan applicants is considered 1.2 or more.
"If you're coming with a package that makes sense, a deal that's valued right with proper cash flow, and the real estate, you will get approved for a loan," Bergman said, also noting that business owners may want to consider using a broker rather than trying to source a commercial real estate loan on their own. "As an adviser, brokers may be able to match you with a lender because they know what market the lender wants to support."
Pros and cons of commercial real estate loans
Pros
The benefit of commercial real estate loans is twofold:
A commercial real estate loan can be non-recourse.
A business has the opportunity to leverage the real estate to scale its business.
A non-recourse loan protects your business funds and assets in case of default. The only collateral in a non-recourse loan in the property, Bergman said. "If the owner fails to make payments and the property goes into foreclosure, the lender will only reclaim the property, but nothing else."
Recourse or partial recourse loans allow the lender to go after money from the owner in addition to the property. For instance, if the lender sells a foreclosed property but the sale proceeds don't cover the full unpaid loan, the lender can seek additional assets from the borrower to cover the shortfall.
Another advantage for a business owner is that they can refinance a commercial real estate loan to tap the property's equity. These funds can be used to finance business expansion, or, for new investors, to acquire more property, Bergman said.
Cons
A commercial real estate loan can still present challenges:
A business will need to have consistent cash flow to cover the cost of the loan.
With outside funding comes increased oversight from the lender.
A business owner who borrows too much for a property may have difficulty paying the commercial real estate loan. "Maintaining adequate cash flow is essential to cover your loan obligation," Bergman said. "Don't forget about the money you may need to maintain and upgrade the property."
For owner-occupied properties, banks and other lenders may keep close watch on their investment to make sure a business owner is making sound financial decisions. "Borrowing from a bank will have a certain level of scrutiny," Bergman said.
Bergman recommends working with a lender who is willing to make adjustments if your business runs into problems. "This is a relationship that goes beyond just initially getting approved for a loan," he said.
How they stack up
If you are having difficulty securing lending from other sources, SBA loans may be the best option for you. SBA loans also serve businesses in underserved markets. Commercial banks often provide easily accessible details on of their loan offerings on their websites, including minimum requirements — annual revenue, years in business, tax returns — so you can see if you qualify.
An alternative financing option is to work with a private lender, which is generally expensive. Interest rates can be significantly higher than rates on bank loans. "Do your best to avoid it if at all possible," Bergman said. "If you can't, do a very careful review of the numbers and projections to know that you can afford that kind of debt."
If you can't afford a high-cost (or any loan), you can always rent a space for your business until the enterprise is stable enough to secure more affordable debt, he said.
Is a commercial real estate loan right for you?
"A profitable business with strong projections is a good candidate for a commercial real estate loan," Bergman said. Other factors include:
Valuable real estate asset
Consistent history of paying bills on time
No cash closures, bankruptcies or criminal history
Industry experience
Experience with commercial real estate (for investors)
Financial statements
Who/what type of business should avoid a commercial real estate loan?
Startups with little business history to support a loan application will have a difficult time securing a commercial real estate loan.
Shopping for commercial real estate loan
It's important to work with a lender who is transparent and offers enough details so that you can make a smart financial decision. "This person should be someone who is attentive, willing to work with you through the entire underwriting process and won't change the terms of the loan as you move forward," Bergman said. Here are the details you should know beforehand.
Interest rates: The interest rate should be affordable for a business owner. Hard money lenders have higher rates than traditional commercial real estate loans, but are easier to obtain. Identify a solution that is most feasible for your business's needs.
Amount maximum: The loan should cover the amount needed to either buy or renovate the property. Make sure that the bank is willing to lend up to the amount needed.
Repayment terms: Does a lender repay the loan with a monthly payment that pays off the interest and principal, or does the loan require a balloon payment at the end of the term? A balloon payment will require enough cash flow to make one large payment at the end of the term.
Fees: In addition to looking at interest rates, know all the fees associated with each loan. Note origination fees, prepayment penalties, closing costs and other fees or restrictions. An interest rate might look appealingly low, but the total cost of the loan may be much higher once you factor in the fees.
Loan to value (LTV): This figure measures a commercial real estate loan's amount in relation to property value. The higher the LTV, the riskier the transaction becomes for the bank and the higher the interest rate you will be charged. Review the LTVs of each lender to find the best fit.
Applying for a commercial real estate loan
Be prepared to submit many documents for the commercial real estate loan applications, including:
Purchase contract
Market analysis
Business plan
Environmental review
Existing conditions report
Resumes of owners
Appraisal
Project budget
Source of revenue during project
Cash flow projections
Rent roll
Copy of lease
Property blueprint
Project schedule
Documentation for architects and general contractors
Net income of owners
Articles of incorporation
Certificate of Good Standing
Bylaws
Personal and business financial statements from owners
Tax returns
How much will a commercial real estate loan cost?
Interest rates vary depending on the lender. Traditional lending channels such as commercial banks offer rates between 4 and 5%. Non-traditional lenders such as hard money lenders offer rates as high as 15% or more.
Additional factors that affect the cost of a loan are the loan to value (LTV), after-repair value (ARV), fees and the debt service coverage ratio (DSCR). The factors can also contribute to the cost of a real estate loan as well as the loan amount.
The bottom line
For a business owner with a realistic vision and understanding of where their business stands, securing a commercial real estate loan is possible. Business owners should also plan to do their due diligence and research by looking at different lenders to see how they fit their unique needs. After a thorough review of the lenders and what they can offer — from rates to loan to value to fees — you will be on your way to setting the stage for your business's next act.