Alternative Lending: Where to Find the Best Non-Bank Business Loans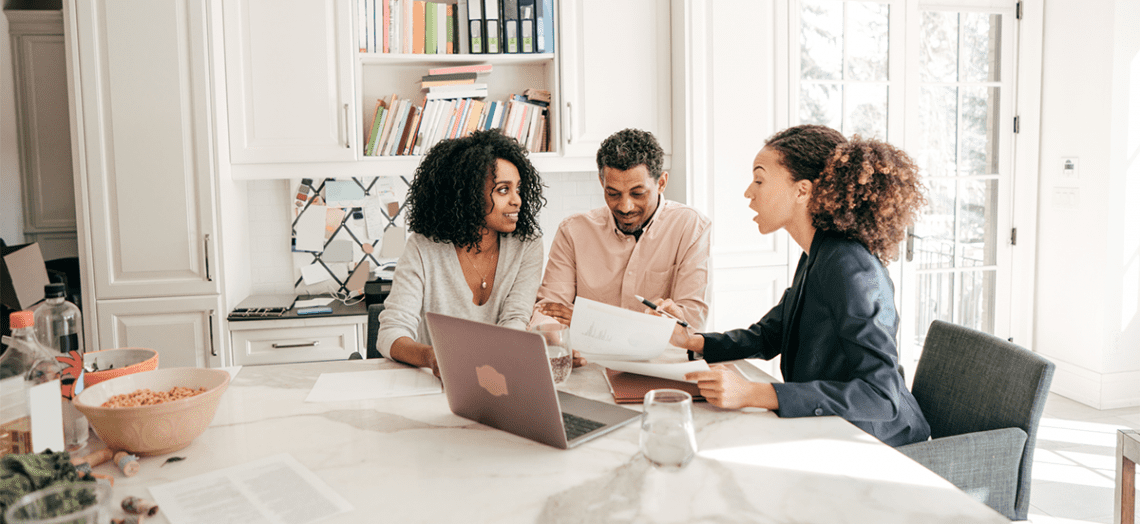 Rates as of August 12, 2018
Alternative lending, also commonly referred to as alternative financing, doesn't have a recognized definition, but the Small Business Association (SBA) identifies it as "financing from external sources other than banks or stock and bond markets." These non-bank lenders often utilize online platforms, providing small business owners with additional lending sources in a quick and convenient environment.
Alternative lending vs. bank lending
Before deciding between alternative and traditional lenders, it's helpful to examine the differences between the two.
Qualifications. Small business loans offered through traditional lending institutions tend to have stricter qualifications. For example, both the SBA and Bank of America require applicants to have collateral, healthy personal and business credit histories and a detailed business plan. Alternative lenders, on the other hand, provide unsecured business loans with no collateral requirements and have options for almost every credit score.
Speed. When it comes to speed, you can expect an SBA-approved bank to have a 45 to 60 day closing period. This is because the loan goes through four phases: application, underwriting, approval and commitment and loan closing. Since alternative lenders have different business models, they are often able to approve a small business loan in seven days.
Affordability. Alternative lenders don't spend as much money on things like underwriting, and as a result, their loans tend to be more affordable. Funding Circle has a starting APR of 4.99%, while traditional bank Wells Fargo starts their APR rates at 7.75%.
Flexibility. Reliant Funding reports that they have a 70% approval rating versus 30% with traditional banks. The flexibility doesn't stop there either, as alternative lenders tend not to put any restrictions on how the money can be used to benefit the business. They also have the ability to offer a variety of financing, including short and long term loans, lines of credit, equipment financing and invoice financing.
How to apply for alternative lending
Just like traditional bank loans, you will need to apply and submit a few documents to secure a small business loan. Locate the company's online application link and fill out the required information. You can expect to upload at least three months of your business bank statements, a business plan, and in some cases, a reference letter from your landlord. If you're using a site like Kabbage, you'll find required documents are kept to a minimum with the option to securely link your business accounts instead.
Each alternative lender has different qualification factors that they use to determine whether or not to approve your small business loan. Some, like Reliant Funding and OnDeck, list owning the business for a minimum of a year, having no bankruptcies and making $100,000 in yearly sales as requirements for their loans. Others, such as Rapid Advance, only ask that you've been in business for 3 months with a minimum of $2,500 per month in processed Visa and MasterCard payments.
The one thing non-bank lenders have in common is how quickly they process and approve loans for their small business consumers. Rapid Advance has a 48 hour approval time with funds being distributed within 7 days from submitting your application, while Fora Financial says approval within 72 hours is typical. If you're in need of quick funds, OnDeck states they make decisions within minutes of applying. The loan is then available for use within one business day.
Options for non-bank business loans
Start here with LendingTree
LendingTree is an excellent source for finding and comparing alternative business loans. The marketplace has you fill out only one, 10-minute form to get matched with up to five lenders. From there, you can compare each offer's terms and choose the one that best fits your goals. There's never a fee for using LendingTree's service, and the lenders you could be matched with are happy to work with borrowers in every credit category.
View Free Business Loan Offers
Lender
Types of loans offered
Loan amount offer
APR range
Time to funding
Funding Circle

Short term and long term

$25,000-$500,000

4.99%-26.99%

6 days

National Funding

Bad credit loans, bridge loans, business capital loans, commercial business loans, corporate loans, small term loans, working capital loans and unsecured loans

$5,000-$500,000

Contact lender

24 hours to 7 business days

Noble Funding

Asset based lending, purchase order financing, unsecured business loans, inventory finance, working capital lines, alternative financing and A/R line of credit

$50,000-$500,000

Rates start at 9.99%

72 hours for short term loans; 1-2 weeks for Bank Lite loans; 30-45 days for asset-based lending

BlueVine

Lines of credit and invoice factoring

$5,000-$5 million

18.2%-36%

Approval within 24 hours

OnDeck Capital

Short term loans, long term loans and lines of credit

$5,000-$500,000

Term loans start at 9.99%; Lines of credit start at 13.99%

24 hours
Funding Circle
Funding Circle prides itself on keeping the best parts of a small business loan and combining them with faster service and more flexibility. Funds can be used for anything from hiring additional staff to buying new equipment to giving your office a makeover. After applying, you'll only have to wait 24 hours for a decision.
Where Funding Circle stands out
Both short- and long-term loans are available at a fixed rate, which means no matter which repayment term you select, you'll know exactly how much is due each month. That makes sticking to your budget a breeze. Funding Circle's quick service also helps them stand out among their competitors. Applicants will have access to their approved funds in just six days.
Where Funding Circle falls short
While the company has no application fee, they do tack on an origination fee that falls between 0.99% and 6.99% Depending on the amount of the loan, this fee could be quite hefty. Funding Circle also has an APR range that goes as high as 26.99%. If your business doesn't have the best credit, you may want to shop around for a better rate.
Additional benefits of Funding Circle
Applications take just 10 minutes to complete
There's no prepayment penalty
Loans are available in the U.S., U.K. and Europe
A+ rating with the Better Business Bureau
National Funding
Companies that have been in business for at least one year, have $100,000 in annual gross sales and can provide three months of bank statements are eligible to apply for a loan from National Funding. Applicants are presented with a wide range of unsecured loan options, and have the ability to receive approved funds within seven business days.
Where National Funding stands out
No matter what you need the funds for, National Funding has a loan to meet your business needs. Buy inventory with a small term loan, cover your payroll taxes with a bridge loan or up your advertising with an unsecured loan. There's even a bad credit loan to help businesses with less than perfect credit succeed. Equipment financing and leasing and merchant cash advance programs are also available.
Where National Funding falls short
The biggest area where National Funding falls short is in its transparency of interest rates and fees. The company tailors loans to each business, and as a result, they don't publish APR ranges or processing fees. That means you'll need to take the time to contact the company directly before deciding whether it's worth proceeding with the loan application. You'll need that information to compare their offer with the offers of a few other alternative lenders.
Additional benefits of National Funding
High 60% approval rate
Quick, one-page application
Loans as low as $5,000
A+ rating with the Better Business Bureau
Noble Funding
Noble Funding has a wide variety of loans, such as asset based lending, working capital lines and inventory financing, to meet just about any business need. Their popular cash flow-based Bank Lite program comes with either a three, four or five year term. Applicants must have been in business at least 18 months and have no previous bankruptcies or open tax liens. A minimum FICO score of 620 is also required.
Where Noble Funding stands out
Whether you choose to call Noble Funding or use their convenient online application, you'll receive an instant quote. Short term loans payout in as little as 72 hours, which means you don't have to wait long to put your plans in motion. The best part is you don't have to put up any collateral to secure the loan.
Where Noble Funding falls short
Since Noble Funding also works with other lenders, essentially acting as the middleman, there's a good chance your funding may not come directly from Noble. The company also isn't forthcoming with the fees they charge to secure a loan on your behalf.
Additional benefits of Noble Funding
No upfront or application fees
No prepayment penalties
A+ rating with the Better Business Bureau
BlueVine
BlueVine offers two types of financing, invoice factoring and line of credit, with no prepayment penalties and no long-term contracts so long as the company has been in business for a minimum of six months, makes at least $10,000 in revenue per month and has an owner with a personal credit score of 600 or higher. Customers are even provided with a financial adviser to assist with everything from determining need to filling out the online application.
Where BlueVine stands out
Flexibility is key at BlueVine, which is evidenced by their no-termination fee. Customers can stop using BlueVine at any time without penalty. The company also gives small business owners the choice of funding a few or all of their invoices, or taking out only as much money as they need from a line of credit. The loans are designed to grow along with the business, which really makes BlueVine stand out.
Where BlueVine falls short
All of BlueVine's financing options require customers to submit to a general lien on the business's assets, as well as a personal guarantee. They also don't provide lines of credit for residents of North Dakota, South Dakota and Vermont.
Additional benefits of BlueVine
Ability to connect invoicing and accounting software
Five minute application
Excellent customer service
A+ rating with the Better Business Bureau
OnDeck Capital
Customers who've been in business for at least a year, have $100,000 in gross annual revenue and hold a 500 or higher personal credit score are welcome to take advantage of one of OnDeck Capital's term loans or lines of credit. The application requires little to no paperwork and only takes a few minutes to complete. Decisions are provided within 24 hours.
Where OnDeck stands out
One of the biggest ways OnDeck stands out is through its repayment structure. Borrowers make daily or weekly payments, instead of having to come up with a large lump sum each month. This fixed amount is automatically withdrawn from your connected bank account.
Where OnDeck falls short
OnDeck does have a list of industries that it doesn't work with. A few examples include rooming and boarding houses, casinos, money service businesses, firearm vendors and religious organizations. The company also adds a $20 monthly maintenance fee to its lines of credit (the fee is waived for six months if you draw $5,000 or more in the first five days after opening the account) and a 2.5%-4% origination fee to its term loans.
Additional benefits of OnDeck
Serves the U.S., Canada and Australia
Adviser support provided via phone or email
Access accounts through the online portal or mobile app
A+ rating with the Better Business Bureau
The bottom line
A non-bank loan can be a great business tool as long as you properly manage it. You'll need to carefully weigh the less restrictive requirements and fast access to funds with the APR and fees associated with the alternative lender's offer before making a final decision.
Many of the non-bank lenders also report to the three major credit reporting agencies, just like traditional banks. Using the loan responsibly will work in your favor by increasing your credit score over time.