Minority Business Loans: 11 Top Options for Securing Minority Business Financing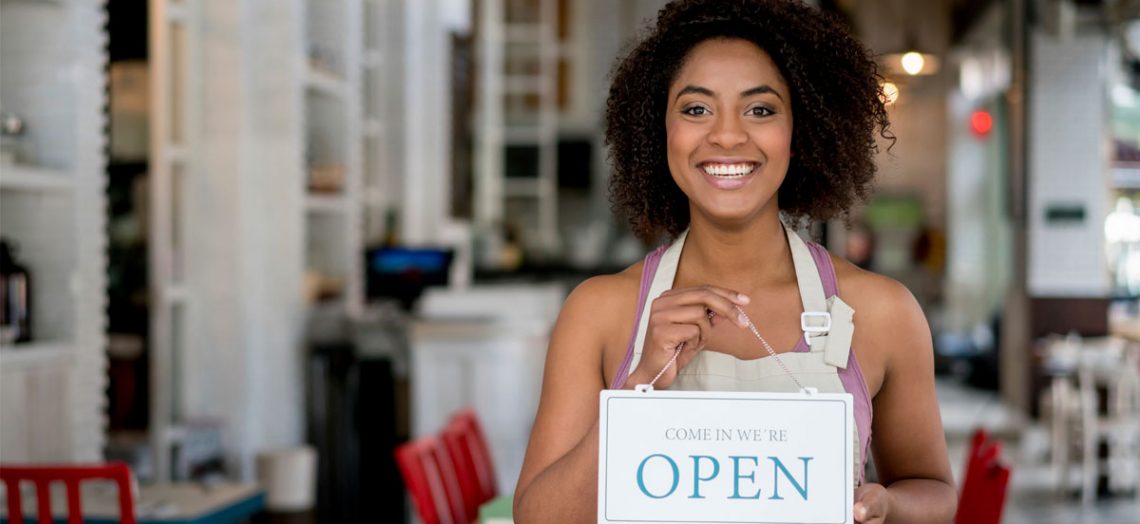 For minority business owners looking to grow their operations, securing funding can be a daunting process with significant hurdles. Historically, minority-owned businesses have lower application and lower acceptance rates, and even applicants who are approved often receive smaller amounts than non-minority individuals.
For any new or expanding business, accessing capital is a critical step, but minority-owned businesses struggle compared to their non-minority peers. Minority-owned businesses make up 29 percent of U.S. companies, but only 11 percent have paid employees. However, minority companies are three times more likely to be denied loans than non-minority counterparts, and often pay higher interest rates, on average 7.8% compared to 6.4% for non-minority companies, according to the Minority Business Development Agency, a division of the Department of Commerce dedicated to minority-owned business interests.
Launching your minority-owned business
Facing such challenges, many minority business owners shy away from traditional loans and often rely on their networks of family and friends, personal savings, credit cards or high-interest online lenders. The good news is there are loan and grant programs tailored for small business owners, as well as some financial products designed specifically for minority applicants. To nurture minority businesses and boost their chances of securing a loan, a number of community organizations and nonprofits provide business services and technical support.
"One of the main challenges when accessing capital is the lack of accurate financials," said Levar Haffoney, principal at New York-based Fayohne Advisors LLC, which provides consulting services to small businesses. "Many times, these owners do not retain the services of an accountant or advisor who specializes in business planning. They need help with business planning, developing balance sheets, cash flow statements and income statements."
Before applying for small business loans, business consultants say minority owners should organize their personal and business finances and assemble necessary documents. The MBDA offers this checklist, and loan advisers suggest applicants be prepared to provide any or all of these documents:
     Three years of personal and business federal tax returns (if applicable)
     Bank statements for business and personal accounts
     Personal credit history
     Business credit history
     Proof of insurance
     Lease agreement
     Business financial statements or income statements
     Business plan, including forecasting and expansion plans
     Key man insurance, which is a policy for the business owner
     Landlord waiver to provide lender access to property in the event of default on loan to reclaim any equipment.
When small business owners ask for advice, Vandell Hampton, Jr., president and CEO of the First State Community Loan Fund, which participates in the federally-approved Community Development Financial Institutions Fund lending program, offers these suggestions: "Take a class at a small business development center, come to us early to start the conversations, do your research and don't jump in too fast."
The biggest obstacles for minority business owners in getting a loan are often lack of education and networks, said Paola Garcia, a small business advisor at Excelsior Growth Fund, a New York state nonprofit lender. Before applying, she advises business owners to craft a business plan outlining their objectives, expenses and forecasts and reach out to free, local resources if they need assistance. "Preparation is key in the loan process," she said.
Garcia also recommends applicants examine their personal credit history. "Some people think because it is a business-related loan, their personal credit report won't matter, but it does matter a lot because that's where lenders can see historical behavior and payment patterns," she said. "If that is a weakness, you need to work on that as soon as possible."
To help get prepared, business owners can turn to free resources available at nonprofits such as the Small Business Development Center, which has offices nationwide, SCORE and the Women's Business Development Center.
Business owners may want to also avoid making significant commitments before they close on their minority business loan, which can take up to 90 days or sometimes longer, these experts said. If a business owner plans to fund expenses like a new lease or machinery with loan funds, they shouldn't sign any contracts until they have the funds in place, Hampton said.
"I've seen people start renovations or buy equipment and then the loan is delayed or declined, and it can have a real negative impact on business," he said.
11 minority business loans to consider
When you're ready to start applying for minority business loans, it's important to get acquainted with all available options. Federal online resources, including GovLoans.gov, are a good place to start, as are local and state small agencies, as programs vary by location. Delaware, for instance, offers the Delaware Capital Access Program, a public-private partnership where the state matches some money that private lenders extend to minority owners, Hampton said.
To obtain loans, minority borrowers can look to traditional institutions, including local and national banks and credit unions, or alternative firms, which may offer Small Business Administration loans. The SBA guarantees these loans between 75% and 85%, allowing lenders to extend credit to higher-risk clients. Last year, minority business owners received about one-third of all SBA loans.
Another option is minority business loans from private firms that participate in the Department of Treasury's Community Development Financial Institutions Fund. These certified organizations, which could be banks, credit unions, venture capital funds or nonprofits, provide funding to low-income business owners and underrepresented communities who may have difficulty qualifying for traditional loans.
With both SBA and CFDI loans, business owners submit applications directly to the lender and the money comes from that institution, rather than directly from the government.
While most funding available to minority small business owners will come in the form of loans, business owners can also pursue grant money and small business competitions, which typically provide cash prizes, matching funds or reimbursement, which may also include small business and technical support. However, while grants sound promising, experts warn they are very limited and often highly specialized. For example, many grants are awarded by city and state governments for qualifying projects or firms, or through federal and state agencies, or very specific niches, industries or projects.
While there are a few loan programs designed specifically for minorities, many small business loan programs can help minority operators access funding. Here is a roundup of the most widely available loan programs for eligible small business owners:
1. SBA 7(a) Loans
The most popular SBA loan program, 7(a) loans provide up to $5 million in financing for qualifying businesses. Funds can be used to start a business, buy equipment or land, or expand operations. To be eligible, businesses must be for-profit. The SBA does not distribute funds directly to the borrower, but rather provides a guarantee to back the lender up to 85 percent of the loan should the borrower default. Applicants work directly with lenders to obtain the financing. Loans can be variable or fix-rated. The maximum loan term is 25 years for real estate and seven years for working capital.
2. SBA 8(a) Business Development Program
Designed for small, disadvantaged businesses, this program provides assistance to companies that are at least 51 percent owned and operated by an individual from a qualifying social or economically disadvantaged community. Annually, the federal government aims to award 5 percent of all government contracts to small, disadvantaged businesses, and this program helps foster qualified applicants. To qualify, businesses must be 8(a) certified and details are available at the certify.SBA.gov website. Once approved, the designation is good for nine years. Qualified applicants can access business counseling and technical support, as well as bid on government contracts as a sole-source or joint-venture.
3. SBA 504/ Certified Development Company (CDC)
This program is designed for businesses looking to expand or upgrade their operations. These loans can be used to purchase real estate for a business, land and buildings, buying equipment and machinery and renovations. The minimum amount is $200,000 and there is no defined maximum. Loans are provided by local Certified Development Companies (CDCs), government-approved nonprofit lenders. Typically, the SBA provides 40 percent of funds, the CDC contributes 50 percent and business owners chip in 10 percent. To qualify, businesses must be U.S.-based and have been in operation for at least two years. Interest rates are pegged to market rate for five-year and 10-year U.S. Treasuries, and loans are available for 10- and 20-year terms. Business owners may have to personally guarantee 20 percent or more of the loan amount and the project assets can be collateral. One restriction is that 504/CDC loans can't be used for working capital or inventory, consolidating or repaying debt, or refinancing, except if it is related to expansion through real estate purchase or renovation.
Learn more about the SBA 504 loan program here.
4. 504/CDC Rural Pilot Initiative Pilot Program
This newly-created program is intended to grow the use of 504/CDC loans in rural communities. Under the terms, existing Certified Development Companies (CDCs) can provide funding to qualifying businesses in a rural location or in their region. While rural business owners can already apply for 504/CDC loans, the new pilot program is designed to increase the pool of lenders, which, in turn, may increase the number of business owners accessing financing. In addition to being located in a rural community, applicants need to satisfy similar requirements to the general 504/CDC loan program. By targeting lending in rural communities, the SBA said it hopes the program will result in both increased lending and economic growth in rural communities.
5. SBA Microloan Program
For startups and small businesses that need a small infusion of cash, the SBA's Microloan program could be the answer. The maximum amount available is $50,000 and the average loan is $13,000. Businesses apply for these loans with approved local lenders and all decisions are made at the local level. The maximum term is six years.
6. Business and Industrial (B&I) Guaranteed Loan Program
Another program aimed at nurturing rural development, the Business and Industrial (B&I) Guaranteed Loan program offers financing for businesses in rural communities, defined as any other than a city or town with a population of greater than 50,000 inhabitants or the urban core of that community. Managed by the Department of Agriculture, this program provides loans typically up to $10 million with a maximum 30-year term. The government guarantees the loan and a lending institution provides funding. As such, interest rates are based on the lender and can be fixed or variable. To secure the loan, borrowers are required to pay an upfront 3% guarantee fee and a 1% annual renewal fee. Qualifying businesses must be majority owned by a U.S. citizen, provide employment and improve economic or environmental conditions.
7. Indian Loan Guaranty, Insurance and Interest Subsidy Program
Administered by the Bureau of Indian Affairs, this program is designed to encourage business development among Native American tribes and individuals and help them secure financing from banks and other private lenders. The BIA guarantees up to 90 percent of the loan, allowing lenders to extend funding to a larger pool of applicants. (If a borrower defaults, the government will reimburse the lender up to 90 percent and then take over the remaining balance of the loan to be repaid by the borrower.) To be eligible, applicants must be a registered member of a Native American or Native Alaskan tribe and the business must be at least 51 percent owned by a qualified applicant. The maximum loan for individuals is $500,000, although tribes can qualify for larger amounts. Borrowers will need to submit a business plan and work with a bank or other lending institution.
8. Farmers and Ranchers Loans
The Department of Agriculture provides assistance for farmers and ranchers, including women and minorities, seeking to grow their businesses. Through the Farm Services Agency's Guaranteed Farm Loan Programs, qualified applicants can receive loans through approved lenders that are FSA-backed up to 95 percent. The funds can be used to buy farmland or equipment and are typically up to $100,000. The FSA also facilitates microloans up to $50,000 to nurture new agriculture-related operations, including small, beginning farmer, niche and non-traditional farm operations, such as truck farms, and farms participating in direct marketing and sales.
9. Community Development Financial Institutions Fund (CDFI)
A public-private partnership, the CDFI lending program matches qualified borrowers who may have trouble gaining approval from traditional lenders with a private sector organization that provides capital to business owners from minority and low-to-moderate income communities. These lenders are certified by the U.S. Department of Treasury and funded through the Small Business Lending Fund. Borrowers receive the funding through participating lenders, not the government.
10. Native American CDFI Assistance Program
Specifically targeted for the Native American, Native Alaskan and Native Hawaiian communities, this program seeks to improve access to capital among business owners from qualifying communities and tribes. Since its inception in 2001, the program has dispersed more than $150 million in loans and technical assistance to Native American business owners.
11. Small Business Investment Company
While not a traditional loan offering, the SBIC program is another way for minority business owners to access capital. Using their own funds or money borrowed from the SBA, qualified SBIC firms make an equity investment in small businesses or provide long-term loans. With an equity investment, the lender takes over a piece of ownership, as opposed to a traditional debt financing, where the borrower repays the loan plus interest, but retains their stake in the company. To find SBA-licensed SBICs in your area, click here.
Additional resources to grow your business
Building relationships with local business people and investment professionals can also help you succeed in obtaining financing, Haffoney said.  "I advise business owners to reach out to local banks and credit unions. Once you've established a personal relationship, they're often more willing and able to work with small businesses, and they often have less restrictive lending requirements," he said.
As you prepare to apply for a minority business loan or grant, small business advisors say business owners should take advantage of resources and support in their local communities. Organizations such as SCORE, the Women's Business Development and Small Business Development Centers operate across the country and provide free counseling and services, as do regional groups, such as Pacific Community Ventures and the New York Business Development Corp. Business owners can take classes and workshops at local universities and attend mentoring and networking events.
In Oklahoma, Skylar Wallace, vice president of marketing for People's Bank, and a member of the Eastern Shawnee Tribe, said he advises aspiring business owners in his community, including Native American business owners seeking minority business loans, to visit the business school at Missouri Southern State University, where students and professors will help with business plans, forecast and accounting. "Go online and find the best resources that are available to you in your area," Wallace said.
If you've been denied for a loan, veteran lenders say that business owners should ask their banker or loan office for details. Then, take steps to rectify those problems. Applicants can also try a second lending organization. Haffoney said a business owner should take six months to a year and work on improving their credit scores, streamlining expenses and reducing overhead. "Try to make yourself more attractive to a lender and then try again," he said.