Promoting Business Growth with an SBA 504 Loan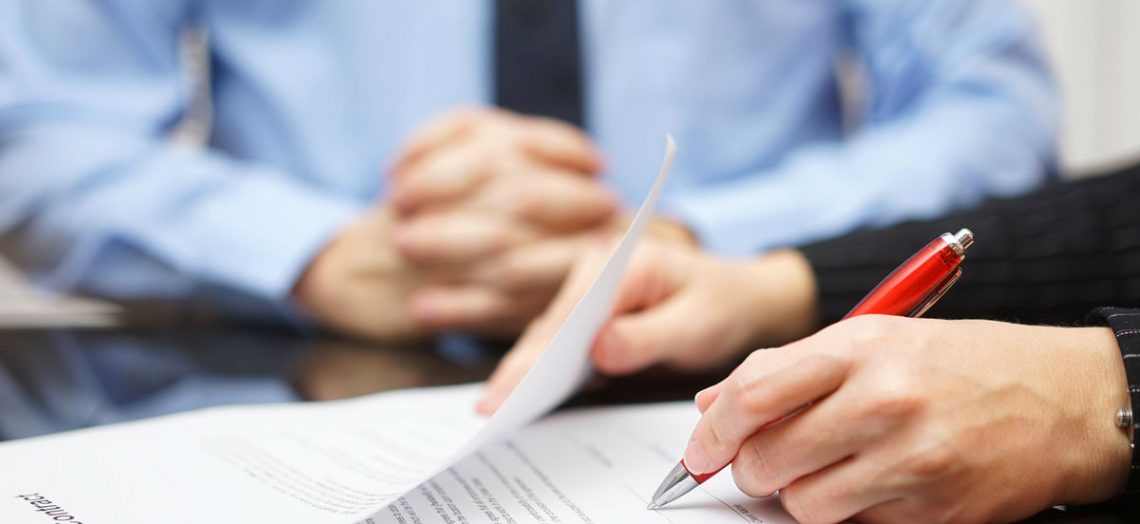 The Small Business Administration (SBA) was founded to encourage business development and economic stimulation across the country. As part of its mission, the SBA offers a number of small business loan programs to assist growing companies with capital needs. The SBA 504 loan program is tailored specifically for the purchase of fixed assets such as property, facilities, and machinery. SBA 504 loans let small businesses finance these investments to promote their growth and long-term success. This is often at below market rate.
What is an SBA 504 Loan?
SBA 504 loans provide qualifying businesses with long-term, fixed-rate financing. You can use these government business loans to obtain fixed assets or update existing fixed assets. These loans help businesses expand their reach and modernize their operations. According to the SBA, its 504 loan program has assisted U.S. small businesses in securing more than $50 billion in financing. This, in turn, has resulted in the creation of more than 2 million jobs across the country.
The Small Business Administration partners with Certified Development Companies (CDCs) to manage the SBA 504 loan program. CDCs are nonprofit corporations that promote economic development in their communities. Each CDC has a defined geographic area of operation. There are more than 260 CDCs throughout the U.S. CDCs work with participating lenders to connect eligible businesses with SBA 504 loans.
How Does an SBA 504 Loan Work?
SBA 504 loans have a number of unique qualities, requirements, and applications.
Loan Structure
SBA 504 loans allow small businesses to finance 90 percent of fixed asset costs. Typically, the CDC puts up 40 percent of the total and a lender puts up 50 percent of the total. The borrower must contribute the remaining 10 percent of the total project cost, though, there are certain circumstances when borrowers may need to contribute up to 20 percent. The SBA guarantees the 40 percent funded through the CDC, which means it will pay back a portion of the loan should the borrower default.
Loan Application
There are restrictions on how the recipient business can use funds from an SBA 504 loan. They must use the loan for fixed assets and related soft costs. This can include:
Purchasing buildings
Constructing new facilities and renovating existing facilities
Purchasing and improving land, including landscaping, paving, and adding utilities
Buying long-term machinery and equipment
Refinancing debt related to a previous purchase or renovation of facilities or equipment
Funds from SBA 504 loans cannot go towards supplementing working capital or to consolidate or repay existing debts.
Loan Amounts
The intended purpose of the loan and the goal which it supports determines the maximum loan amounts for the 504 program. This includes:
Small manufacturing: The maximum loan amount is $5.5 million through a CDC. To qualify, a business must have all of its production facilities in the United States and meet the SBA's definition of a small manufacturer. The loan must result in the creation or retention of one job per $100,000 borrowed or achieve a community or public policy goal set forth by the SBA.
Job creation and community development: The maximum loan amount is $5 million through a CDC. The use of the loan must create or retain one job for every $65,000 borrowed (except for small manufacturers – see above).
Public policy: The maximum loan amount is $5 million (or $5.5 million for small manufacturers) through a CDC when businesses use the funds to meet public policy goals such as business district revitalization, energy reduction and the use of alternative fuels, minority business development, rural development, veteran business development, or changes necessitated by federal budget cutbacks.
Loan Costs
The small business borrower must be ready to put down 10 percent of the cost of the items or project it wishes to finance. This proves that the company is committing to the investment and is secure enough to have saved this money. Additionally, the business will incur fees that amount to about 3 percent of the loan amount. However, this cost can be financed into the loan and repaid with the principal and interest.
SBA 504 Loan Eligibility
To be eligible for an SBA 504 loan, a business must meet the following requirements:
Resides in or has operations in the United States
Operates for profit
Matches the SBA's business size guidelines
Has a tangible net worth of no more than $15 million
Has an average net income of no more than $5 million after federal income taxes for two years prior to application
Ownership is comprised of at least 51 percent U.S. citizens or legal permanent residents
The personal liquidity of each principal borrower/guarantor does not exceed the total loan amount
For existing real estate, the borrowing business must occupy at least 51 percent of the property being purchased within one year of the loan funding
For new construction, the borrowing business must be slated to occupy a minimum of 60 percent of the property
SBA 504 Loan Rates and Terms
Generally, these SBA loans have maturity terms of 10 to 20 years. Interest rates for the portion of the loan from the SBA/CDC are fixed and tied to the current market rate for U.S. Treasury issues. The SBA sets the maximum interest that lenders can charge on these loans. These rates will vary depending on the size of the loan. Currently, the maximum interest rate ranges from 3.98 percent to 4.54 percent.
You can use the project assets that require financing as collateral, but a personal guarantee from the business owner(s) is also often a requirement.
Benefits of the SBA 504 Loan Program
The SBA 504 loan program is advantageous for many small businesses for a number of reasons:
It allows them to finance 90 percent of fixed asset costs, which can be a huge expense for growing small businesses.
The interest rates are very competitive and sometimes below market rate.
CDCs aim to help small businesses succeed and encourage economic development in their geographic area. Working with a CDC is a win-win proposition.
You can often use the project itself as collateral for an SBA 504 loan, which makes them accessible to businesses and owners that might not have existing collateral to use.
These loans have a fixed interest rate, so businesses can feel secure that their monthly payments won't increase even though market rates do.
Loan payments are tax deductible as is any depreciation of the building or equipment financed.
Businesses that responsibly manage an SBA 504 loan will build their credit history, which will give them access to new and more types of financing in the future.
If your business is ready to invest in large fixed assets like facilities or machinery, look into an SBA 504 loan. It can save your company a lot of money and help take your business to its next level of growth.