The Ultimate Guide to Writing a Small Business Plan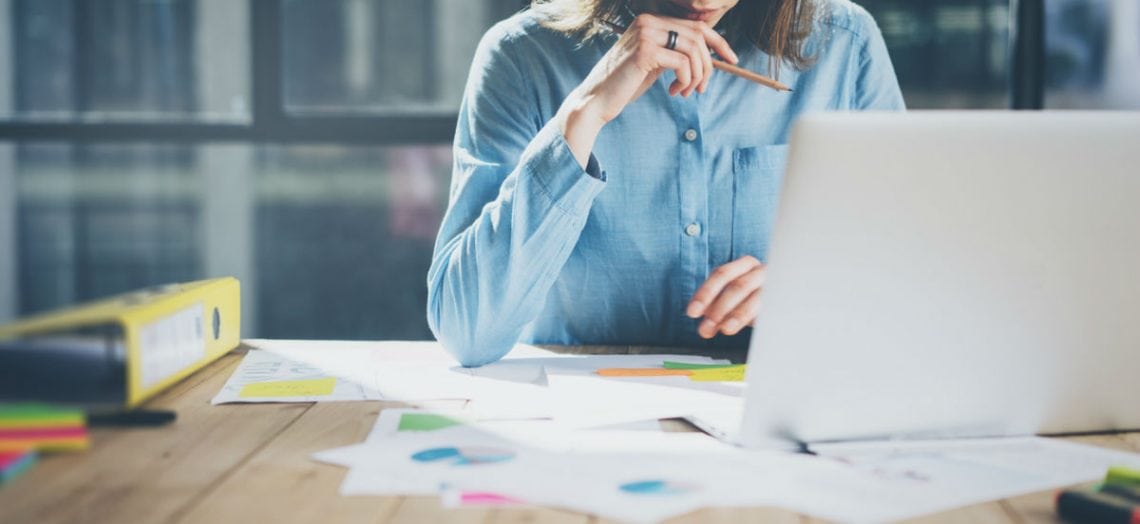 Just like you wouldn't set out on a road trip without directions, you wouldn't start a business without a plan. A business plan illustrates how you'll turn an idea into a profitable venture, breaking down each step along the way.
"The idea is what gets people excited," Ada Womack, interim director of the Louisiana Small Business Development Center (LSBDC), told LendingTree. "The business plan is the road map."
Understanding business plans
What's the purpose?
A business plan provides a detailed description of each facet and process within your business, from financing to marketing — and you'll revisit it as you develop your company, Womack said.
Edward Scott, owner of E.J.'s Construction Company in Baton Rouge, La., has been working with Womack at the LSBDC on his business plan. He started his company in the fall with his own version of a business plan but decided to seek Womack's mentorship about two months ago.
"We really didn't have a comprehensive business plan. We were doing what we knew from experience," Scott told LendingTree. "But now it has made a world of difference to write out a professional, statistical, comprehensive plan."
Although you don't need a business plan to be successful, it is a useful tool to have in place from the beginning, Womack said. But you would, however, need to have a written business plan written if you're applying for financing or recruiting investors. In these cases, the money-related elements of your plan would be most important. Although he has not yet applied for funding, Scott is preparing his business plan to do so in future.
What are investors looking for?
Investors want to see the business' potential, Womack said. They want to know how you would use their investments to bring in revenue and grow the business. "They're lending you funds to be successful," she said. "They would want to see a return on investment."
Investors would primarily look at the financial section of your business plan, Womack said. For established businesses, this section would be based on past financial data, such as balance sheets and income and cash flow statements. For new businesses, this portion would consist of projections for the next two to five years.
Before you create a business plan
New entrepreneurs should write their business plans before making any official moves, such as setting up legal entities, to make sure they have a feasible idea, Womack said. After finalizing your business idea, conduct extensive research to see how your concept would fare in the market. Then, compile all of that research into your business plan, Womack said.
Here are some ways to prepare before sitting down to write your plan:
Research the market. Analyzing your competition helps you make business decisions like determining price point and product line, and also helps you shape your business model so you stand out from the others, Womack said.
Decide on a legal structure. The legal structure of your business — sole proprietorship, partnership or limited liability company — determines your personal liability, how much you pay in taxes and what paperwork you'll need to complete. Once you've chosen the right entity for your concept, you can begin planning the details of your business.
Run the numbers. New business owners often don't estimate the right amount of funding they'll need to get their companies off the ground. Carefully evaluate all areas of your business to make sure you ask for enough financing in your business plan.
SWOT analysis. SWOT stands for strengths, weaknesses, opportunities and threats. Identifying these elements in your business helps you organize the information that must be in your plan.
The best business plans have these elements
Most business plans follow similar outlines. Templates are available online from resources such as the Small Business Administration, SCORE, LivePlan and Bplans.
Your business plan should include the following sections:
Executive summary
To begin your business plan, describe your company, including your product or service, mission statement and basic information about your leadership team, location and employees. Also provide an overview of financial information and growth plans, which you'll describe in detail in later sections.
Company description
Provide details about your business, such as the problems you expect to solve with the company and the customers you plan to serve. The company description is the place to highlight strengths and advantages, such as a desirable location.
Market analysis
Showcase your market research, including industry outlook and what your competitors are doing. Describe any trends or themes in the marketplace and how you plan to outperform the competition.
Organization and management
Identify your business entity – a sole proprietorship, partnership or limited liability company, for example – and who will run, or is currently running, the company.
You should include the job descriptions and resumes of anyone who is already on the team, Womack said. The more team experience you can show, the better your business will look to investors.
Service or product line
Describe in greater detail the product or service you sell, how it will benefit customers and the product life cycle. Include any plans to file for a patent or copyright, as well as any research and development you're conducting.
Marketing and sales
Your marketing strategy should be thorough, outlining your branding, sales and promotion strategy. "The marketing plan is important," Womack said. "That's the tool you're going to use to let people know you actually exist out there."
Clearly define your target market and where those customers are located. Marketing also goes beyond establishing social media accounts, Womack said. Set up a website and official advertisements beyond social media campaigns. "You always want your business to have a professional presence," Womack said.
Funding request
If you expect to distribute your business plan to investors or lenders, explain the kind of funding you're looking for. This is your opportunity to specify how much money you need, the length of time the money will cover and how you will use the funding. State the terms you would like applied to your financing as well.
Need business funding? Learn more about small business loans here.
Financial projections
Provide a financial outlook for the company for up to five years. Include projected income statements, balance sheets, cash flow statements and budgets. If you're in your first year, your projections can be by month or quarter. Established business owners should include past income statements, balance sheets and cash flow statements to give a sense of the business'  financial health.
Womack says business owners should be conservative in their financial projections. Financial experts reading the document will know if you've embellished anything or if you've set unreasonable goals, she said.
Appendix
Include any additional documents you did not find a place for in other sections, such as credit histories, resumes, letters of reference, permits or legal documents.
Pros and cons of using a business plan template
During Scott's first meeting with Womack, he brought the initial plan he had written on his own. Although Scott thought it was a worthwhile document, he said Womack set it aside and had him start on a plan from scratch using a template.
"She didn't even look at it," Scott said. "Now I realize why she didn't, because mine was so amateurish."
Pros
Meets expectations. There's a general expectation of the information included in a business plan and the order in which it's presented, Leonard Briskman, team leader of advisory services for SCORE's Washington, D.C., chapter, told LendingTree. If you use a template, you won't run the risk of leaving out crucial material.
It's a good guide for beginners. If you're not sure what needs to be in a business plan, a detailed template will help you gather the right information, Briskman said. From there, you just need to fill in the blanks under each section heading, which makes the process easier, Briskman said.
Cons
It's difficult to edit. You should update business plans every year to reflect changes in the market or business structure, Briskman said. It can be difficult to make changes to a traditional business plan without having to update the executive summary as well.
The information in the summary must match the rest of the document, he said, and you might end up giving yourself more work if your executive summary is overly specific. "It's best to keep it loose," Briskman said.
You might mess up the financial section.  A common issue among business owners writing their first plans is underestimating the amount of capital they'll need to get the business up and running, Briskman said. You won't be able to sustain your business for long if you don't have enough money at the start.
After you make your initial projections and open your operation, Briskman recommends periodically adjusting for changes in the business to see if you need more capital than you originally thought. "It's kind of an awakening for [business owners]," Briskman said. "They see the business could be very different from what they planned."
Four tips for writing a business plan
1. Be concise.
A business plan can be from 10 to 30 pages, depending on the level of detail. If you're making one for your own use or to apply for financing, nine to 12 pages should suffice, Briskman said. "I suggest you don't get into a great level of detail other than the financial aspects of it," Briskman said.
Womack is also a proponent of concise business plans. Although she advises clients at the Louisiana Small Business Development Center to be thorough, she also says to be succinct. "I tell them to get rid of the fluff," Womack said.
2. Clean up your credit.
When you start a business, all of your financing is based on your personal credit before you build up business credit. Many LSBDC clients don't realize how big a role their own financial history will play in securing funds for the company, Womack said. "They don't realize the importance of having their credit straight," she said.
Before handing your business plan to potential investors or lenders, make sure your credit is in good shape. You could make improvements by paying down existing debts and ensuring you pay your bills on time.
3. Use local resources.
Turning to the LSBDC for guidance has helped Scott better understand his business, and he advises others to turn to the SBDC in their cities. Find your closest center here.
Since he started meeting every two weeks with Womack, Scott has refined his business goals. A pastor, he renovates flood-damaged churches and homes throughout Baton Rouge, La. Womack helped him better describe what his business and employees aim to accomplish within their community.
"It brought me out of the box, so to speak, that I was in," he said. "She would use different words to say what I intended to say, and the words she would use would not just say what I wanted to say but take it further."
4. Give yourself time.
Writing a business plan might take a couple of weeks, and questions can arise as you go through the process, Briskman said. "There's always things that come up that you really don't anticipate initially," Briskman said.
Surprises aside, it's important to take the time to craft a quality business plan that will benefit you as you grow your company, he said. "It helps you focus, more than anything else, in terms of the details of the business," Briskman said.