Bridge Financing Basics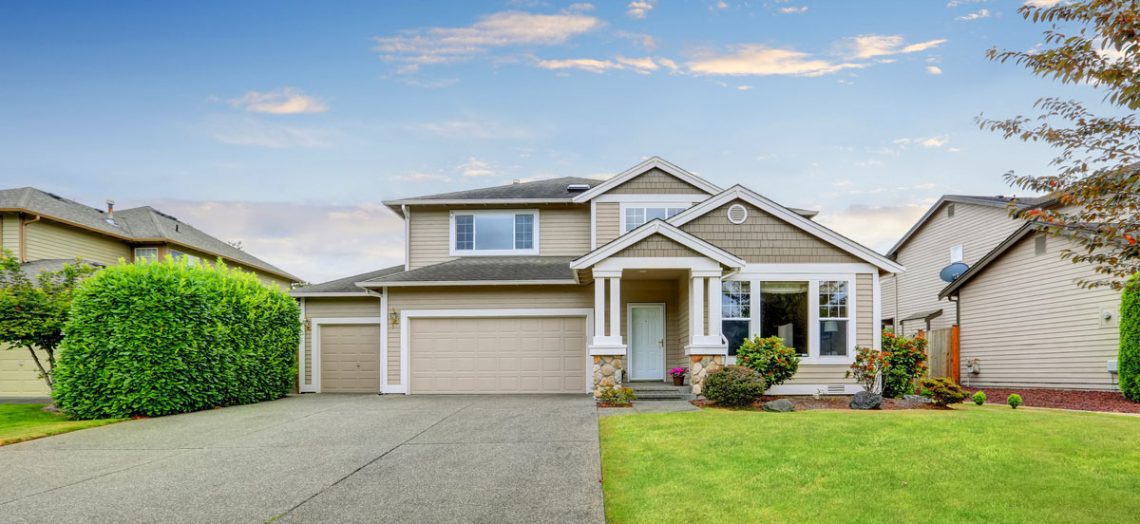 Buying a new house while selling an old house is a delicate balancing act for any homeowner, no matter how prepared they are. A bridge loan can ease the process because it allows people to buy a new house before their existing house sells.
But bridge loans often come at a high cost. Are they worthwhile? This article explains bridge financing basics including when to take one out.
What is bridge financing?
People typically use bridge loans to buy a new house before their existing house has sold. Typically, the loans terms last a year or less. Real estate investors, for example, may use bridge financing to rehab a building, or to buy a property when they don't qualify for long-term financing.
People who use bridge financing normally repay the loan within a few months using money from the sale of their old house to pay off the bridge loan. A common way real estate investors pay off the bridge loan is by refinancing the loan to a longer term.
In most cases, residential bridge loans are secured by a homeowner's equity in their current property. This means that the unsold property is at risk of foreclosure if the bridge loan isn't paid off. In markets where homes are selling quickly, bridge loans tend to present a low risk. Your house will likely sell in a few weeks or months, and you'll have plenty of money to pay off the existing mortgage and the bridge loan. However, in markets where real estate is slow, a bridge loan could easily lead to financial problems if the house doesn't sell within the year.
Terms on bridge financing vary by lender, and state laws governing home equity can influence the lending terms. Some bridge loans are interest-only loans. That means the monthly payment you make on the loans only cover the interest. Other bridge loans don't require any monthly payments. In those cases, the interest on the loan is added to the loan balance when you repay it. Whether you make payments or not, the balance of the loan is a "balloon" payment at the end of the loan term.

Who can take out a bridge loan?
Bridge loans may sound like a good option for your situation, but not everyone will qualify for one. In most cases, people taking out bridge loans need a high enough income to support their current mortgage plus their new mortgage payment. They may even need income to support payments for the bridge loan.
Rather than taking out bridge financing, Robbie Haynes, a real estate agent in Raleigh, N.C., explained that most of his clients try to sell their existing home before buying.
"Most people don't have the means to get qualified for two loans at once." Haynes told LendingTree. "Even if they can qualify, almost nobody wants to carry two mortgages at once."
It may come as a surprise that so few people have the financial means to take out a bridge loan. However, a bridge loan is generally a loan that you carry in addition to your existing mortgage and your new mortgage.
The total debt-to-income ratio on your existing mortgage and new mortgage combined cannot exceed 45% in most cases. That means, if your old mortgage payment is $1,000 per month and your new mortgage is $1,500 per month, your combined debt load would equal $2,500 per month. Add to that an interest-only payment of $125 per month on a bridge loan, and your total debt leads to $2,625. To qualify for the new mortgage, you would need an income of at least $5,833 per month.
On top of income needs, borrowers may need a significant amount of equity in their current home to qualify for a bridge loan. For example, some lenders require a combined 20% equity across both properties to qualify for a bridge loan. Bridge loans for real estate investors often require even more equity.
To get around issues surrounding home equity or income requirements, a few lenders offer bridge loans as a service to their borrowers. More advantageous bridge loans allow borrowers to eliminate their existing mortgage payment while they sell their house, and come with reasonable interest rates.  The bridge loan and interest on it is repaid when you sell the house.
Unfortunately, only a few lenders offer this style of a bridge loan. Unless you work with one of these lenders, you'll have to deal with two mortgages when you opt for bridge financing.

When to consider a bridge loan
Relocating. If you're moving for a new job, it can be tough to prepare your house to sell before buying in a new city. Taking out a bridge loan may allow you to buy a house in your new city before you put the old property on the market. This strategy allows you to avoid moving twice.
New construction. During the construction phase of a new build, a house is not yet eligible for permanent financing (like a traditional mortgage). People looking to custom-build a house will need to take out a form of temporary financing called a construction loan. Construction loans allow buyers to fund the building of the property until the property is complete, and the buyer can take out a conventional mortgage. A "single closing transaction" allows you to close on a construction loan and permanent financing at the same time.
Renovating investment properties. Renovating an investment property may allow you to increase the rents and the occupancy rate in the property. Unfortunately, most lenders only issue loans based on the existing income generated by the investment property (and the investor). A bridge loan gives investors time to complete renovations and collect raised rents before refinancing to a conventional financing option. Unfortunately for investors, bridge loans to rehab properties aren't readily available from many lenders. You may have to turn to a hard money lender to find a bridge loan that will fund the rehab costs. Even then, this form of bridge financing may only be available to investors with a successful investment record.
Buyer fell through. Many times, people that already own property put in an offer on a new property after they have an offer on their existing property. However, if the prospective buyer's offer falls through, it leaves the seller without cash to close on their new home. In these cases, a bridge loan could help the property owner to buy the new house while their current house stays on the market.
Buying a new house before selling. Buying a property before selling your current home gives you time to prepare your house for sale. It also eliminates the hassle of finding temporary housing. If you can afford the bridge financing, it provides a lot of convenience. Marc A. Stefanski, chairman and CEO of Third Federal Savings and Loan, believes that buying before selling is one of the most important reasons customers at his bank take out bridge loans. "With more and more people buying new homes before they sell their existing homes, bridge loans are making a big comeback," Stefanski told LendingTree.

Pros and cons of bridge financing
Bridge Financing
Pros
Cons
A bridge loan can help you buy a property before you've sold existing property.
Bridge loans have higher interest rates than conventional mortgages.
By buying before selling, you'll avoid the hassle of storing your things and moving twice.
You may have to pay an origination fee.
Can use the bridge loan to purchase with a 20% down payment. Buying with a 20% down payment allows the buyer to avoid paying PMI.
If you cannot sell your house within 12 months, you may not have the money to cover the balloon payment. This could put your unsold house at risk of foreclosure.
Bridge financing is a loan that you can take out while your house is up for sale, unlike a HELOC.
In many cases, people taking out bridge loans need a large income to support two mortgage payments.
A buyer can make a strong offer to buy without selling their house first.
Once you're making payments on two loans, you may become desperate to sell your existing home, even if you have to accept a lower offer.
How much will bridge financing cost?
Bridge financing may be more convenient than waiting to buy, but it can be expensive. In particular, loan origination fees can drive up the cost of borrowing. Taking out a $50,000 bridge loan for three months could cost as much as $2,400 if the loan has a 2% origination fee, an 8% interest rate and a $400 appraisal fee.
Of course, not all bridge financing options end up being this expensive. For example, the same loan could have no origination fee, a 1.99% interest rate, and $595 in miscellaneous fees. In this case, the total cost of the loan is just $840.
You'll have to work closely with your new mortgage lender to estimate costs for you. However, these are a few of the costs you can expect.
Interest rates. Interest rates on bridge financing are higher than rates on conventional mortgages. Right now rates range from 1.99% to 12% or even higher. The rate on your loan will depend on the terms of the loan, your leverage and your credit score.
Origination fees. Origination fees on bridge loans can range from 0% of the loan, all the way to 5.75% for investors. Borrowers need to work with the lender to understand how much this fee will cost.
Appraisal fees. Even though your house will soon be on the market, lenders may require an appraisal fee before issuing a bridge loan. The cost of appraisals vary by market, but this fee could run anywhere from $300 to $400 in most markets.
Other fees. The fees charged by lenders may differ, but you could expect to see fees including closing costs, title search fees, document prep fees, application fees or taxes. Taken together these fees could cost hundreds or even thousands of dollars.

Alternatives to bridge financing
When it comes to buying your next house, bridge financing isn't the only option. These are a few alternatives to consider.
Wait to buy. Many homebuyers will see the biggest benefit of waiting to buy a new house until they sell their old house. This option could require finding temporary housing and paying storage costs. Despite the hassle, it means you won't pay for two mortgages at one time.
Use contingent home offers. If your house is likely to sell as soon as you put it on the market, you could make purchase offers that become valid when you sell your home. This is called a contingent offer. In slow real estate markets, sellers may be eager to take your offer, even if it is contingent. However, in fast-moving real estate markets, contingent offers put homebuyers at a disadvantage. To make up for the weaker position, Haynes suggested, "Make the offer stronger in other areas. For example, you may need to offer a higher purchase price."
HELOC or Home Equity Loan. In some cases, you can take out a home equity line of credit (HELOC) or a home equity loan to fund a down payment. Haynes considers taking out a HELOC a reasonable solution to help clients avoid making contingent offers. However, taking out a HELOC to fund a down payment can be tricky. Generally, you need to take out a HELOC before putting a house on the market, but Haynes told LendingTree, "I've had a few situations where the lender is willing to extend a HELOC while the house in the market."
Borrowers who use the HELOC option need to have the income to support two mortgages and a monthly HELOC payment until their current home sells.
Borrow from family or friends. Borrowing money from friends or family members can result in financial and relationship problems, but it's still a common practice. Having a family member extend a bridge loan could be the lowest hassle in buying a new property while selling your current one. Just be confident that you can pay back your friends or family quickly.

Should you use bridge financing?
Bridge financing isn't for everyone. You may not have enough home equity or a high enough income to qualify for bridge financing. Even if you can qualify, bridge financing can be both expensive and risky. Before opting for a bridge loan, most people should consider a home equity line of credit, a home equity loan or selling before buying.
However, not all bridge loans have the same terms. If your lender offers generous terms and great interest rates, a bridge loan can be a huge convenience. For a modest cost, you can avoid the hassles of moving twice, and buy the house you want.
If you're interested in a bridge loan, work closely with your mortgage lender to find the best options available. Be sure to understand the risks and costs before deciding whether a bridge loan really makes sense for you.