How Do 80-10-10 Loans Work?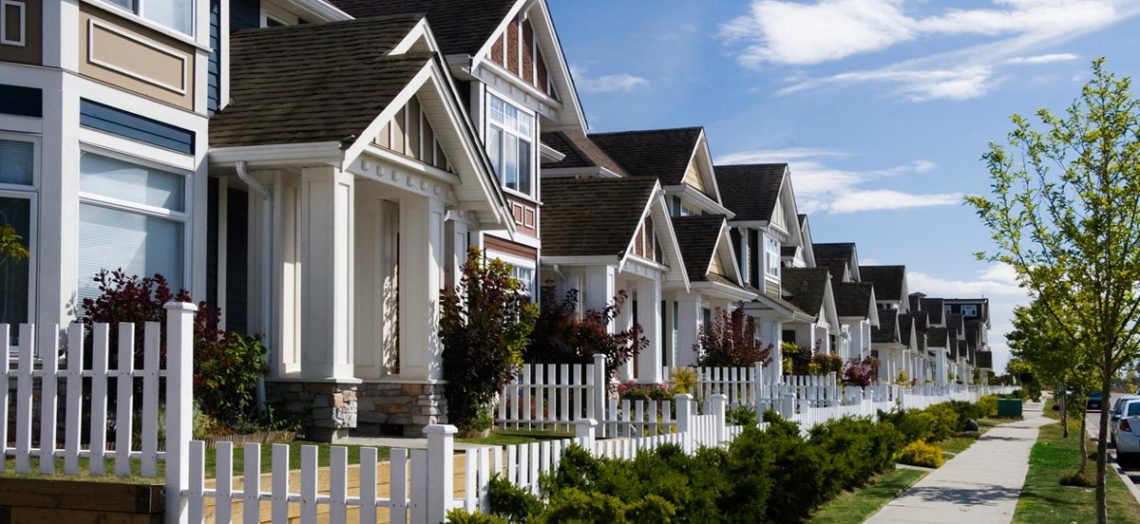 Coming up with a traditional 20% down payment for a house can be a tall order.
That's particularly true if you live in an area with a hot property market. Look at Los Angeles, where as of October 2018, the median price for a single-family home is $614,500 — that means a down payment of a whopping $122,900. But even if you live in, say, rural Iowa, 20% is still no joke. The average sale price for houses in Iowa was $153,000 in 2017 — making the down payment $30,600.
Saving that kind of money can be daunting, especially when you factor in other home buying costs, like closing fees, appraisals, taxes and other expenses.
Fortunately, there are ways of buying a home without the oft-cited 20% down payment. Both government and private sector programs allow for smaller down payments to help homebuyers get started. However, smaller down payments mean greater risk for lenders, so you'll generally have to pay some type of mortgage insurance on the loan.
Borrowers who are averse to the additional cost of mortgage insurance but are keen to buy a house without a 20% down payment have another option as well: an 80-10-10 loan, also known as a piggyback mortgage.
Here's a guide to the 80-10-10 loan and whether it might be right for you.
What is an 80-10-10 loan?
An 80-10-10 loan is essentially two mortgages combined into one package to help borrowers save money and avoid paying private mortgage insurance, or PMI.
The first loan is a traditional mortgage and covers 80% of the cost of the home.
The second is usually a home equity line of credit that covers another 10% of the cost, effectively serving as half of the down payment. In short, the HELOC "piggybacks" on the first mortgage.
Borrowers then pay the remaining 10% as a cash down payment.
Over the life of the loan, you'll make two monthly payments – one on the mortgage and the other on the HELOC.
How an 80-10-10 loan is structured
The first loan is typically a fixed-rate mortgage, while the second is a variable rate home equity product; however, specifics do often vary among lenders and borrowers have some choice.
Sometimes borrowers will opt to do an adjustable rate mortgage for the first loan, according to Erik Marquez, a loan officer and team manager at Wholesale Capital Corporation. That means they'll pay a fixed rate for a certain period of time, after which a variable interest rate will begin.
On the flip side, some lenders will offer a fixed-rate product for the second loan, Marquez said — but the rates on these will tend to be much higher and less competitive than taking out a HELOC. However, borrowers who prioritize stability may prefer to pay the higher costs to know what their payments will be for the duration of the loan.
The HELOC is often structured with interest-only payments for a certain period, Marquez said. In that case, borrowers should be aware that their monthly installments will increase significantly once that phase ends.
Comparing 80-10-10 with a Conentional Mortgage
$300,000 home
80-10-10 Mortgage with 10% down
Conventional Mortgage with 10% down
First mortgage total (30-year fixed)
$240,000
$270,000
Interest rate
4.250%
4.250%
Monthly first mortgage payment (excluding taxes, insurance and other fees)
$1,180.66
$1,468.86
Second mortgage
$30,000
N/A
Second mortgage interest rate
4.5%
N/A
Second mortgage monthly payment (interest only)
$4.50
N/A
Total
$1,185.16
$1,468.86
Who qualifies for an 80-10-10 mortgage?
The criteria for qualifying for an 80-10-10 mortgage will vary by lender, but can be more strict than for a conventional mortgage.
At Wholesale Capital Corporation, Marquez said borrowers typically need a credit score of 700 to qualify for 90% financing and a 680 score to qualify for 85% funding, which would require a 15% down payment. Marquez said that in the past, all 80-10-10 borrowers were required to have a score of 700 or above but that lenders relaxed the standards somewhat to accommodate more consumers. Borrowers need a debt-to-income ratio of 45% or less, he said. By comparison, Marquez said conventional loans at Wholesale Capital Corporation require a 620 FICO score and have a debt-to-income ratio limit of 49.99%, making them less stringent.
3 reasons to get an 80-10-10 mortgage
This type of loan is most often for keeping borrowers from needing to pay private mortgage insurance while maximizing their available cash, said Stephen Adamo, U.S. head of home loans at Santander Bank. "It's a very good loan," he said. However, it's not widely used.
As with any mortgage decision, you need to consider whether an 80-10-10 loan makes sense for your circumstances. Let's look at a few scenarios in which you might want to go this route:
If you can save money by not paying PMI. If you've determined that your monthly private mortgage insurance payment is likely to be steep, an 80-10-10 mortgage can get you into the house without incurring those costs. However, make sure you know what your monthly payments on your first and second loans might be long-term, especially if both have variable rate components. You'll want to understand the full scope of your commitment to make sure a piggyback mortgage is more cost-effective than paying PMI. Your lender will be able to help you determine those numbers.
If you want to buy in a high-cost market. You can usually only get a conventional mortgage up to a certain dollar amount, which in most areas will be $484,350 in 2019. An 80-10-10 loan can be a useful tool in places where those loan limits fall short of home prices.
Typically, borrowers who want to buy properties with values above conforming loan limits must take out jumbo loans, which usually require a 20% down payment — the 80-10-10 option helps them avoid that requirement and PMI at the same time. Marquez offered the example of borrowers in Orange County, Calif., where loan limits usually fall far short of home prices.
"It's really a good tool for that market," he said. "It's the only way people can get into these homes with a 10% down payment."
If you want to hold on to your cash. Piggyback loans can be attractive options even if you can afford to put 20% down. Marquez said some borrowers will opt for an 80-10-10 mortgage to keep more cash readily available. At the start, they avoid making a larger down payment, conserving cash. Then they might strategically pay down or spend more on the home equity line of credit as needed.
"It's kind of like a safety net where they can pull it, or pay down into it, and play with that line of credit responsibly,'" Marquez said.
3 reasons you might choose not to get an 80-10-10 mortgage
Piggyback loans aren't always the right choice. Here are some scenarios in which you might decide against this option:
If you want to avoid high-interest payments on the second loan. The home equity line of credit typically has a variable rate — and in a rising interest rate environment, this prospect may spook you out of looking at 80-10-10 products. If it doesn't, consider making larger monthly payments even if you're in an interest-only period, Marquez recommended. Paying that second loan down will directly impact your long-term monthly expenses, he said.
If you're worried about not being able to refinance in the future. The Consumer Financial Protection Bureau found that refinancing could be more difficult if you have loans with two different lenders, especially if you're struggling with repayments or if your home dropped in value. Marquez advised borrowers to work with lenders who offer 80-10-10 programs in-house so that you're only working with one company. But even then, it's worth asking about refinancing options and potential obstacles before you sign for the loans.
If the long-term costs don't outweigh the benefits. A piggyback loan won't always save you money, even if you're not paying PMI. You'll need to pay closing costs and interest on both loans, and the variable rate interest on the second loan may exceed what you'd pay in PMI. It's a good idea to ask your lender for estimates of what you'll pay on a single mortgage with PMI versus what you'll pay with an 80-10-10 so you can compare the two and clearly see which works best for your financial needs, according to the CFPB.
Pros and cons of an 80-10-10 mortgage
Pros
No private mortgage insurance. The number one reason to use a piggyback mortgage is to avoid PMI, which can run you an additional several hundred dollars per month, depending on your interest rate and how much you put down. Your PMI payments will be calculated according to several additional factors as well, including loan type and length, how much you're borrowing and your credit score.
Less money down. A lower down payment means you can purchase a home sooner, and you'll have more cash on hand for moving expenses, furnishing the home and other upfront property-related costs.
Tax benefits. When tax time comes, you can deduct the interest you pay on up to $750,000 of qualifying home loans (or on up to $375,000 if you are married and file taxes separately from your spouse). Qualifying loans include second mortgages and home equity loans and lines of credit.
Cons
More debt. A 20% down payment gets you that much closer to owning your home outright and shortens the life of your loan. Opting for a piggyback mortgage means you're signing on for more debt. The longer your repayment timeline and the more money you owe, the greater the risk that you'll run into repayment challenges.
Variable interest rates. Because the second loan is likely a variable rate product, you may find yourself paying more if interest rates rise – particularly if you make interest-only payments for a certain period and aren't bringing down the principal you owe.
Tax benefits may be better with PMI. PMI installments are also tax-deductible based on certain income standards, so find out whether you would qualify for that deduction. If you're eligible for those deductions and are choosing between PMI and a piggyback mortgage, work out exactly what you might save through each tax break. A large second loan might not make as much financial sense if you expect to pay more than $100,000 in interest, since anything above that point won't qualify.
Alternatives to an 80-10-10 mortgage
If you decide against an 80-10-10 loan, but are still unable to save the 20% down payment you might have hoped for, you still have options.
First, you can simply pay mortgage insurance. FHA loans let you put down as little as 3.5% and include a mortgage insurance premium that you'll pay monthly until your mortgage is paid off. Conventional mortgages with down payments of less than 20% are subject to private mortgage insurance, which is also paid monthly until the borrower reaches 20% equity in the home.
If you're dead-set on avoiding PMI, here are some other choices.
Buy a smaller property or one in a lower-cost area. This can reduce the amount you need to put down.
Find homeownership grants for first-time buyers. Many local and state organizations offer homebuyer support in the form of forgivable loans that can be used toward down payment costs. Program requirements vary and typically have criteria around minimum credit scores and maximum borrower of household incomes, so you'll need to do some research into which programs suit your circumstances.
The bottom line
An 80-10-10 loan can help you buy a home faster and with less money up front. However, it's important to consider the long-term costs associated with these loans to ensure that you're not ultimately spending more money than you would by just paying PMI for a time. Remember, you can cancel private mortgage insurance once your balance is under 80%, so it's important to work out all the potential costs before making a decision.