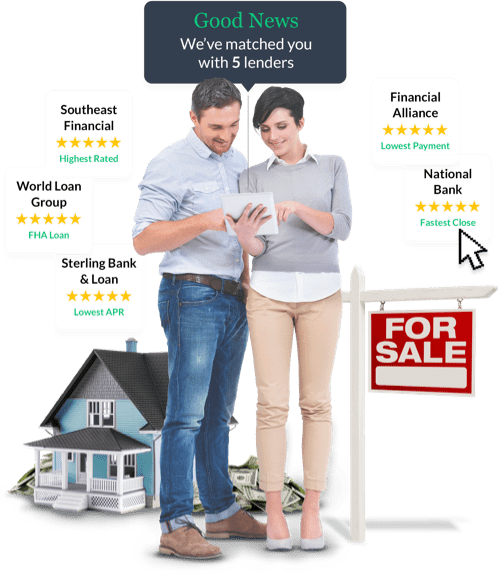 Getting multiple loan offers
The first step in making a loan comparison is to get multiple loan offers. This can be done in a variety of ways, the easiest being through LendingTree. At LendingTree, we'll provide you with up to 5 loan offers from multiple lenders for free, so you can comparison shop and make sure you're getting the best deal.
Other ways to shop home loans include talking to multiple lenders and getting quotes from each of them. You may also choose to work with a mortgage broker. A mortgage broker has relationships with multiple lenders, and can often get you a good deal on your mortgage by doing the comparison shopping for you. Just remember, the mortgage broker expects to make money too, so they're service isn't going to come free.
Compare Offers
Once you've gotten several loan offers, you'll want to compare them. Unfortunately, lenders don't make it easy. Comparing two loan offers is like comparing apples to oranges. You'll likely see that one lender has a lower rate, but perhaps has more fees. This is where the hard work comes in. It's your job to look at the rates, points, and fees associated with each loan, and determine which is the best.
To compare mortgage loans, consider interest rates, terms, characteristics and costs, and other factors that might apply to your individual situation, like if you get along with a particular lender, or have friends who've had positive dealings with a lender. In the end, your association with a lender is a relationship, and as such, you want to make sure you're working with someone you trust and feel comfortable with.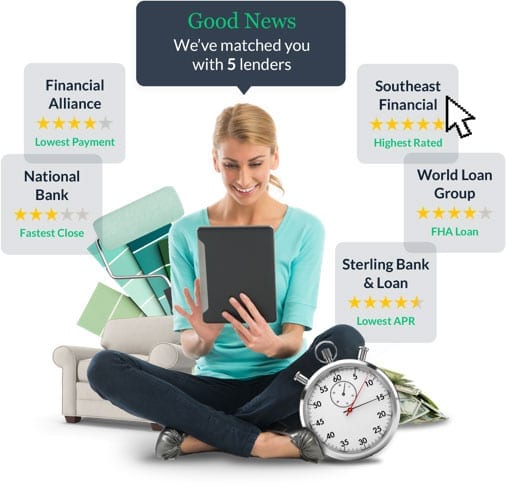 Compare Interest Rates
An interest rate is a percentage applied to a loan balance to determine how much the borrower will pay each month to borrow that sum of money.
A lower rate results in a lower payment for the same loan amount. For example, the monthly principal and interest payment for a $250,000 loan with a 4.5 percent interest rate is $1,267. The monthly payment for the same loan with a 5.0 percent interest rate is $1,342.
In addition to the stated rate, which is used to calculate your monthly payment, you'll want to carefully compare the annual percentage rate, or APR. The APR is a better indication of the true cost of borrowing. For example, if both the 4.5 percent loan and the 5.0 percent loan came with identical costs, the 4.5 percent loan is obviously the better deal. But what if the 5.0 percent loan costs nothing, while the 4.5 percent loan costs $15,000? In this case, the APR for the 5.0 percent loan is 5.0 percent. The APR for the 4.5 percent loan? It's 5.004 percent. APR allows you to compare loans with different rates and pricing.
You can compare current mortgage rates without having to provide any personal information using LendingTree's LoanExplorer. Just keep in mind that these rates will change based on your personal credit score and history. And, the interest rate isn't the whole picture when comparing mortgage loans. It's also important to compare other factors that might make a lower rate less attractive or a higher rate more appealing.
Compare Loan Terms
In addition to the mortgage rate, borrowers should compare home mortgage rate lock periods, repayment periods, mortgage insurance costs, prepayment penalties, discount points and other characteristics.
Rate Lock: A rate lock period refers to how much time the borrower has to close the loan and receive that rate after it has been locked. A longer lock period is more valuable than a shorter one because the longer lock allows the borrower more time to complete the loan process. A lock that expires can sometimes be extended (usually for a fee).

Mortgage Insurance: Mortgage insurance, or MI, is a policy borrowers pay for each month to reduce the lender's risk. If the borrower defaults (doesn't pay the mortgage), the insurer reimburses the lender. Mortgage insurance is required for most loans exceeding 80 percent of the purchase price (or property value, for a refinance). Without MI, many people would need a much larger down payment to buy a home.

Term: The repayment period (or term) is the number of years over which the loan must be repaid. A longer term comes with a lower payment but higher total interest costs over the life of the loan. A shorter term for the same loan involves a higher payment, but a faster payoff means less interest is paid. Most home loans have a 30-year or 15-year term.

Adjustments: Fixed rate mortgages (FRMs) have rates that do not change during the life of the loan. They make budgeting easier and are considered safer by many experts. If you plan to keep your loan for many years, an FRM may be less expensive. Adjustable rate mortgages (ARMs) come with lower interest rates upfront, but eventually, they adjust up or down, depending on the economy, at predetermined intervals. ARMs can be much cheaper, though, for those who don't plan to keep their mortgages for many years.

Prepayment Penalty: A prepayment penalty is an extra sum a borrower could be charged to pay off a loan early. "Hard" prepayment penalties are assessed if the loan is repaid ahead of time for any reason — for instance, selling the home. "Soft" prepayment penalties are assessed only if the loan is paid early by a refinance. A loan with a prepayment penalty almost always has a lower interest rate than the same loan without a penalty.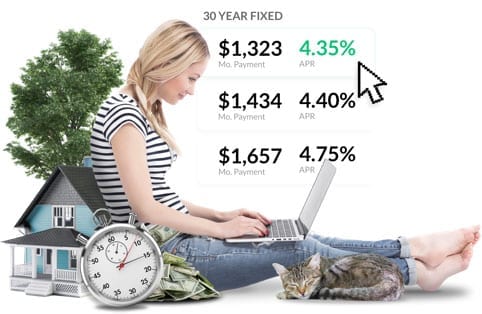 Compare Loan Costs
All mortgage loans involve fees and costs. Examples include loan origination fees, title search, and title insurance costs and appraisal fees.
Lenders are required by federal law to disclose most loan costs to the borrower on what's known as a Good Faith Estimate (GFE). This standardized form shows the estimated loan costs and explains which can change at closing and which can't.
Borrowers can use the GFE not only to compare mortgage loans and costs, but also to reconcile the estimated costs to the final costs, which are disclosed on another form known as the HUD-1 Settlement Statement. HUD refers to the U.S. Department of Housing and Urban Development, which designed the closing document.
The bottom line for you is that to compare mortgage loans, you should consider each loan's interest rate, characteristics and costs.
Negotiate!
In order to get the best deal on your loan, you must negotiate. Negotiate a better interest rate, as well as closing costs.
Don't be afraid to ask your lender or broker to waive or reduce fees, or agree to a lower interest rate or fewer points. Make sure the lender or broker isn't agreeing to lower one fee while raising another, or lowers your rate by increasing your points. You have nothing to lose by asking lenders or brokers if they will provide you with better terms than the original terms they quoted, or to compete with terms you found through other lenders or brokers.
To give you an idea of what you can negotiate, items on the Good Faith Estimate (GFE) you may negotiate include:
You should get a new GFE any time there's a "material" change to your loan application – if you switch programs, for example, or when you lock in your mortgage rate.
Charges that cannot be negotiated include: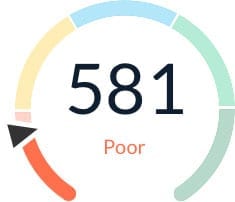 What to do about bad credit
If you suffer from bad credit, there's really two choices: Wait to buy a house and try to improve your credit score, or pay more for your mortgage. Your credit history and credit score are indicators to lenders and brokers of your worthiness to obtain credit. It's an indication to people who loan you money on whether or not you're likely to pay it back. Therefore, if you have poor credit, loaning you money for a mortgage is a riskier proposal than if you had good credit. In order to account for this risk, you may expect to pay a higher interest rate on the money you borrow.