VA Funding Fee: What, Why and How Much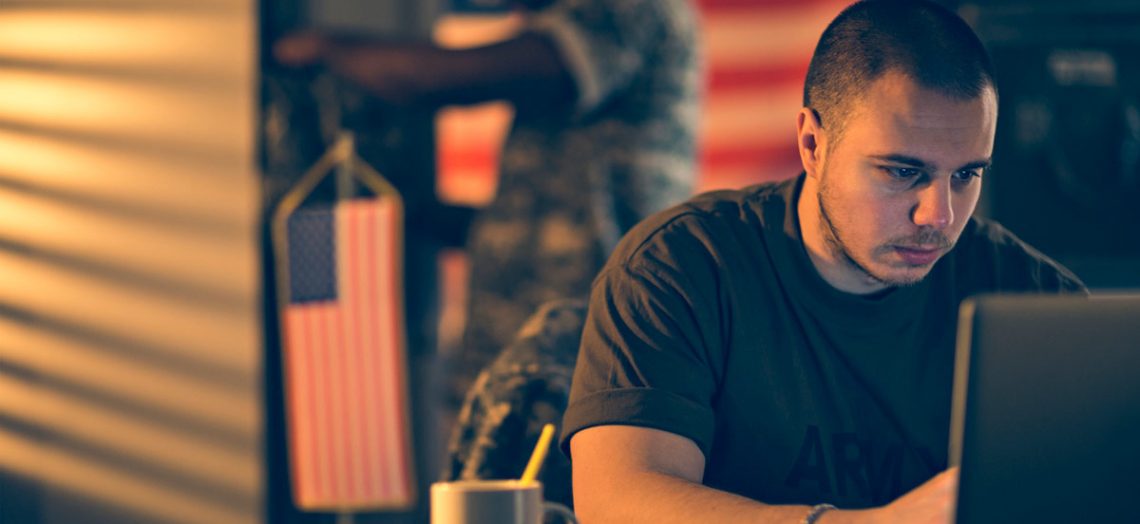 Like most closing costs associated with home loans, the details of VA funding fees can be tough to understand. The good news is VA loans were designed to provide credit support to veterans, allowing them to receive 100 percent home financing with no additional mortgage insurance costs. This means veterans can become homeowners with zero down payment (up to specified loan limits) and just a few minor fees, which we'll explain here.
What is the VA funding fee, and how much is it?
In addition to offering financing, the U.S. Department of Veteran Affairs also strictly limits how much lenders can charge borrowers. The remaining fees, also known as VA funding fees, are primarily used to offset the cost of the program to taxpayers.
The actual amount you'll end up paying in VA funding fees as a borrower depends on several factors, including whether or not it is your first time taking out a VA loan, the type of loan you're applying for, how much you put down (while you can get a no-down-payment VA loan, you can  make a down payment) and the military services you've performed.
With these stipulations in mind, you should expect to pay anywhere between 3 and 5 percent of your total VA mortgage in loan fees. Within this total is a mandatory fee paid directly to the VA, and for most borrowers this ends up being around 2.15 percent. The total also includes the maximum 1 percent of your loan value charged by lenders (as regulated by the government) and any additional third-party fees, which are also regulated and restricted to "reasonable" amounts, per the VA.
Here's a further breakdown of the current VA funding fees, valid through September 30, 2028:
Type of Veteran
Down Payment
First Time Use %
Subsequent Use %
Regular military
None
2.15%
3.3% *
Regular military
5% or more
1.50%
1.50%
Regular military
10% or more
1.25%
1.25%
Reserves or National Guard
None
2.4%
3.3% *
Reserves or National Guard
5% or more
1.75%
1.75%
Reserves or National Guard
10% or more
1.5%
1.5%
*The higher subsequent use fee does not apply if the veteran's only prior use was for a manufactured home loan. Source: VA.gov  
When you do and don't have to pay
Like all rules, there's an exception, and certain veterans may find themselves eligible for a VA funding fee exemption or able to obtain a refund later on. Exemption stipulations are in place for those who meet one of the following criteria:
Veterans who receive VA compensation for a service-related disability
Veterans who would receive compensation were they not receiving retirement or active- duty pay
Surviving spouses of veterans who died in service or due to a service-related injury
A common circumstance that would qualify an eligible veteran for a refund is if his or her disability status was pending at the beginning of the loan process and later approved. In this case, a refund would be issued as long as the effective date of eligibility occured before the loan was closed.
VA loan borrowers may often avoid paying the VA funding fee upfront by having it rolled over into the financing of the loan. While this is the preferred method for many borrowers, it's good to bear in mind the nature of debt when making these decisions. A relatively small fee can easily grow throughout the years of accumulating interest. As always, paying as much as you can upfront remains the best strategy to avoid excessive debt later on.
Other VA loan fees
Fees vary quite a bit depending on the type of loan for which you're applying. As an example, the fee for an Interest Rate Reduction Refinancing Loan (IRRRL) is different from the one used for a cash-out refinancing loan.
Here is the fee chart for some of these other VA loan types, valid through September 30, 2028.
Loan Type
Fee Percentage for All Veterans (for first-time and subsequent use)
IRRRLs
0.5%
Manufactured home loans (not permanently affixed)
1%
Loan assumptions
0.5%
Source: VA.gov
For a full listing of fees associated with various VA loan types, click here.
The bottom line
Although the government restricts how and what lenders and third parties can charge VA loan borrowers, it's good to remember the VA does not control mortgage rates, which are set by the lenders. As with any loan purchase, borrowers should shop around and compare quotes before choosing a lender. Be sure to understand all the fees involved with a VA loan and know if you are eligible for an exemption or refund.
You can check mortgage rates here.