Home Equity Loan Qualifications in 2019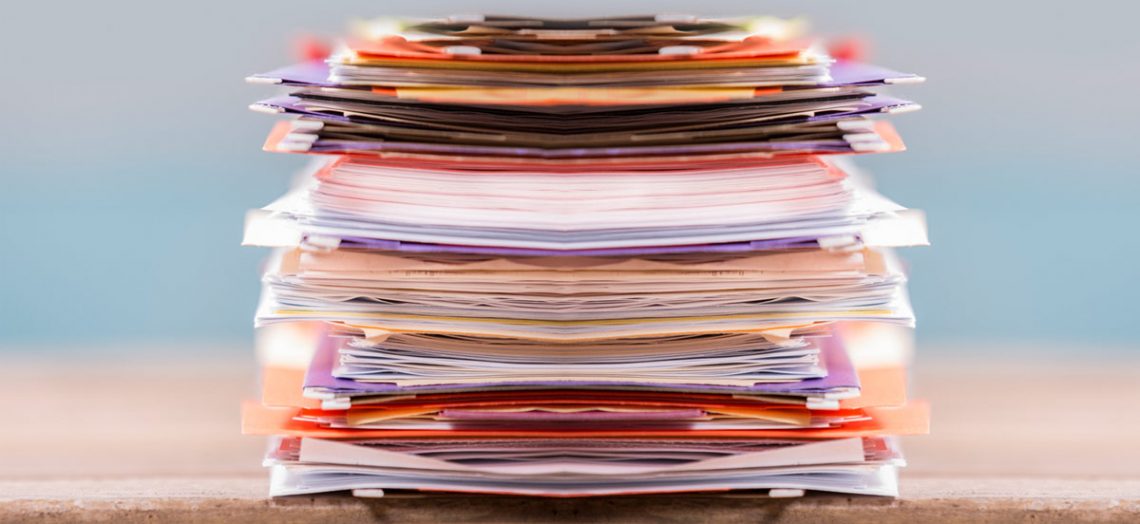 Thinking about borrowing against your home's equity? You've got company. Rather than buy a larger house, homeowners are expected to tap their equity at record levels this year to renovate and improve their homes, according to credit reporting bureau TransUnion.
If you're trying to determine whether you're eligible for a home equity loan, or get a better understanding of the benefits and drawbacks of borrowing against your equity, this article will help.
What is a home equity loan?
Your home equity is simply the difference between the amount you owe on your mortgage and your home's market value. A home equity loan allows you to borrow money using that value as a backstop. The loan is paid to you in a lump sum, and you're generally given both a fixed interest rate and fixed monthly payments as part of your agreement to repay the money.
You can use home equity loans to improve or remodel your home, cover college tuition costs or pay for medical or vacation expenses, to name a few examples. The money can be used for virtually anything, but if you want to use it for frivolous purposes, think twice. A home equity loan is backed by your property, so if you fail to make payments you could lose your home.
A home equity loan shouldn't be confused with a home equity line of credit, or HELOC. This is a line of credit, similar to a credit card. You only use the money you need, and you make monthly payments based on your outstanding balance.
Home Equity Loan Requirements
In order to qualify for a home equity loan in 2019, you'll need a few things.
Equity
Obviously, you'll need to have built equity in your home to borrow from it, but you won't be allowed to take a loan out for the full amount. You'll likely be limited to borrowing up to 85% of your available equity, according to the Federal Trade Commission. Each lender has different requirements, though, so check with your loan officer for specifics.
Credit score
Your credit score is vitally important to your ability to qualify for a home equity loan.
To access the best rates and terms, you'll likely need a score of 760 or higher. Lower scores, between 700 and 759, will generally involve higher interest rates.
Once you get below 700, lenders will typically start reducing the amount of equity you're able to borrow. People with credit scores between 620 and 699 will find some options, but the offerings won't be as generous as the ones made to people with higher scores.
Below 620, borrowers typically won't be able to qualify for a home equity loan.
Loan-to-value ratio
Lenders account for your outstanding mortgage balance when determining your eligibility for a home equity loan by calculating what your new loan-to-value (LTV) ratio would be if you borrowed. The LTV is calculated by taking your outstanding loan balance, adding it the amount you're looking to borrow and then dividing that figure by your home's market value. Shoot for a maximum LTV ratio of 80%, though you may still qualify with a slightly higher ratio.
As an example, let's say you're looking for a $10,000 home equity loan and you owe $50,000 on your mortgage. If your home is currently valued at $100,000, that would give you a potential LTV of 60%.
Current home value
Your home's market value will help determine how much equity you're eligible to borrow. In some cases, the lender may require an appraisal. You're also able to purchase your own appraisal, or use LendingTree's home value estimator to get a rough estimate of your home's value.
Income
You'll need to show you earn enough money to cover the cost of your current debts, plus the additional debt you'll be taking on. Having a low debt-to-income (DTI) ratio also matters. For example, with Chase and Wells Fargo, you'll need a DTI ratio less than 43% to qualify for a home equity loan. With TD Bank, the ratio ranges from 43% to 49% depending on your credit score.
Credit history
Lenders will evaluate you credit history, including the types of credit you have, how much you owe on those accounts and the length of years they've been open. Your payment history, whether on-time or late, will also be considered, as well as any accounts you have in collections.
Ability to repay
In addition to reviewing your credit history, a lender looks at your income, assets, employment and monthly expenses to determine your ability to repay. Lenders are required to put forth a good faith effort to determine whether you'll uphold your obligation to make payments on the money you borrow.
Benefits of tapping a home equity loan
Tax benefits
Interest paid is tax deductible on home equity loans if proceeds are used to buy, build or substantially improve the residence. You're not allowed to deduct interest if the loan was used for personal expenses, such as repaying your outstanding credit card debt
Under the 2017 Tax Cuts and Jobs Act, taxpayers are permitted to deduct interest paid on mortgages and home equity loans and lines up to a combined total of $750,000. The amount drops to $375,000 for married taxpayers filing separately. This may be a good reason to use your home equity loan for home renovations or as a down payment on a new home.
Low interest rates
Home equity loans typically have interest rates that are lower than rates on credit cards or personal loans. The average rate for a 15-year fixed-rate home equity loan currently sits at 5.76%, according to data from Value Penguin, a LendingTree-owned site.
Fixed monthly payments
Because it's an installment loan with a fixed rate over a set term, your home equity loan will have payments with the same fixed amount each month.
Compare Home Equity Loan Rates

Drawbacks to using a home equity loan
The biggest drawback to using a home equity loan is that it puts your house at risk. If you fail to repay your loan, the lender is entitled to force the sale of your home to satisfy your debt — because your home is used as collateral.
Another negative situation you may encounter is your home's value declining after you've borrowed against your home. Because the equity you borrowed against is no longer available, your lender may take you to court to get their money. Â There could be a loan modification option available, however, so check with your lender.
Home equity loans also come with closing costs and other fees you'll need to factor in before you commit.
Home equity loan alternatives
If you're still uncertain about a home equity loan, let's consider some other possible choices.
Cash-out refinance
This type of refinancing allows you to access your equity by essentially replacing your old mortgage with a new one and taking the difference between the two in cash. While choosing between a cash-out refi and a home equity loan can be tough, this article can help you decide what's right for you.
Pros:
You receive a lump sum payment
Interest rates are usually lower on first mortgages.
Cons:
Closing costs may be higher
You're canceling out past mortgage payments and starting a new loan
Downsize
Downsizing can allow you to access the money in your house. Essentially you sell a larger house for more than it will cost you to buy a smaller house. Then you can access the difference between the proceeds from selling your old house and the price of the new one to pay for whatever expenses you have.
Pros:
Less space can mean less home maintenance
You'll likely see lower utility bills
Cons:
There will be less space for you and your personal belongings
You may incur moving costs
Home equity line of credit
HELOCs are revolving credit lines and you only make payments based on the amount you've used. If you're able to pay off your loan in a shorter period of time, a HELOC may be a better choice. This is because the adjustable interest rates on the HELOC may provide you with a lower interest rate initially, but it's subject to increase as rates go up, which could expose you to increased costs in the future if you don't pay off your balance quickly.
Pros:
Adjustable rates are often initially lower than fixed rates
You only pay interest on the money you use .
Cons:
Unpredictable interest rates and monthly payments.
There may be a prepayment penalty or other fees.
Unsecured personal loan
Depending on your credit score and income, you may be able to take out an unsecured personal loan instead of borrowing from your home's equity. An unsecured loan doesn't require any collateral to secure the loan, but may come with a higher interest rate as a substitute.
Depending on the amount of equity you have in your home, you may not be able to borrow as much with a personal loan as you could with a home equity loan.
Pros:
Your home isn't used as collateral
There are virtually no limitations on how the money is used
Cons:
Interest rates are usually higher.
There's a limit to how much you can borrow.
Credit card
A credit card could be a quicker way to access the money you need. Similar to a HELOC, a credit card is a form of revolving debt and you only pay interest on the amount you owe against your credit limit. Carrying a balance on your credit card can pricey though, as credit cards usually have higher interest rates than many of the other alternatives discussed above.
Pros:
No new approval process once you already have an account
Funds can be used as you wish, provided you have available credit
Cons:
The bottom line
If you have enough equity in your home to get a home equity loan, it's one of the more cost-effective options to borrow money. Rates on home equity loans are competitive when compared with credit cards and personal loans. Using a home equity loan can be especially beneficial if your goal is to make improvements to your home, but if needed, you can always use the money to cover other sensible obligations, such as college tuition or medical expenses. Just be sure you can afford to pay the loan back, since your home is used as collateral.
This article contains links to ValuePenguin, a subsidiary of LendingTree.