Is Home Equity Loan Interest Tax Deductible?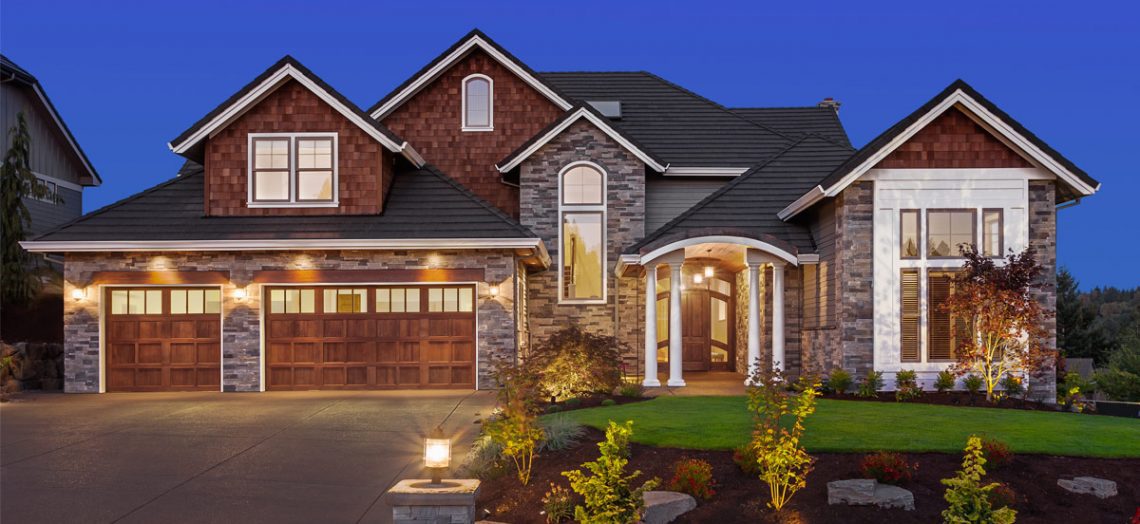 Since Congress passed sweeping tax reform changes at the end of 2017, some questions were left unsettled around the status of the home equity loan interest deductions — until now, thankfully.
The IRS put out a new guidance that answers the question left on so many homeowners' minds: Can you deduct interest from a home equity loan, HELOC or second mortgage in 2018?
Eligibility for deducting interest paid on these types of loans has always been a bit complicated. For example, the debt had to be secured to your house in order to qualify. The house always had to be a qualified residence (meaning it was either your first or second home).
Those things haven't changed with the tax law.
Here's what has changed: In 2018, interest paid on home equity lines of credit (HELOCs), home equity loans (HELs) and second mortgages is no longer deductible unless you used the loans to buy, build or substantially improve your home.
"What you call the loan doesn't have a whole lot do with whether the IRS thinks its deductible," Craig Cody, CPA and certified tax coach, tells LendingTree. "The IRS cares about whether it's secured by your home. And they want to know [whether you used] it to buy, build or substantially improve your home."
In plain English: If you used a home equity line of credit (HELOC), home equity loans (HELs) or second mortgage to buy, build or improve your home, the interest is likely deductible. If you used that loan to consolidate credit card debt, pay for college tuition or cover medical bills, you will not be able to claim the interest paid as a tax deduction.
Rules on deducting home equity loan, HELOC or second mortgage interest
How much you can deduct: So long as you meet the criteria mentioned above, you can deduct interest paid on debt up to $750,000 (for married couples) or $375,000 (individuals).
What types of loans qualify: Loans that are secured by your home go by several different names, such as a home equity loan, a home equity line of credit (HELOC), a second mortgage or a mortgage refinance. Additionally, a construction loan qualifies for interest deductions under the "build" criteria.
What's considered a substantial home improvement?
The murkiest part of the criteria is what is considered to be "substantial improvement" to a home. (Remember, you've got to prove you used the loan for a "substantial improvement" to your home to claim the interest deduction.)
According to the IRS, the funds must go to something that improves the value of the home, prolongs the life of the home or makes it adaptable for more uses. But the IRS doesn't lay down strict criteria beyond that.
"Common sense should prevail," Cody said. "If you have a 1970s kitchen, and you put in a new kitchen, that's substantial."
On the other hand, a loan used for a fresh coat of paint isn't considered substantial enough by the IRS' standards: "Repairs that maintain your home in good condition, such as repainting your home, aren't substantial improvements," the agency stated. "However, if you paint your home as part of a renovation that substantially improves your qualified home, you can include the painting costs in the cost of the improvements."
If you're not sure if your home improvement qualified, you may want to consult a CPA when you do your taxes in 2018.
What uses do NOT qualify for the deduction:
On the flip side, interest paid on home equity debt that wasn't used to buy, build or improve your home isn't deductible at all.
"In the past, a lot of people used a HELOC to pay for their kids' college. They could deduct interest on up to $100,000 for that loan," Cody said. "Now, you can't deduct that loan."
Congress isn't "grandfathering" in any existing home equity debt either. That means debt that wasn't used to buy, build or improve your home is no longer deductible.
What about refinances?
One common alternative to HELOCs and HELs is refinancing your home. Refinancing allows you to lower your payments through lower rates and extending your terms. Interest on traditional refinances is deductible as "acquisition indebtedness."
However, if you take cash out during your refinance, you may only be able to deduct part of the interest. Let's say you currently owe $300,000 on your home, but you refinance and take out a $350,000 mortgage.
If you take cash out to remodel your home, you can deduct interest on the entire $350,000.
On the other hand, if you use the extra $50,000 to buy a car, pay down debt or fund an educational opportunity, you can only deduct part of the interest. The exact amount you can deduct will depend upon IRS guidelines. Cody recommended, "If you've got mixed use loans, I would definitely consult a CPA. You'll need to take an allocation, which is complicated."
How much interest can I deduct?
You (and your spouse) can deduct interest on up to $750,000 of home loans. The $750,000 limit applies to the cumulative total of all loans (including HELOCs, HELs, and second mortgages) used to buy, build or improve your primary residence and a second home of your choosing. If you took on the debt before Dec. 15, 2017, and the debt was used as acquisition debt, you can still deduct interest on up to $1 million in debt.
If you're married and filing separately, you may claim interest on up to $375,000 worth of qualified loans (or $500,000 if the debt was acquired before Dec. 15, 2017).
Will it make sense to deduct my home equity interest?
Most people want to pay as little money in taxes as they legally can. For some people that means itemizing taxes (and claiming qualifying home equity debt interest). Many others will see a bigger advantage from claiming the standard deduction.
The tax reform bill raised the standard deduction to $12,000 for an individual, $18,000 for a head of household and $24,000 for married filing jointly.
For itemizing your taxes to make sense, you need to have enough deductible expenses to exceed the standard deduction. If you plan to itemize, be sure that home equity interest qualifies as acquisition indebtedness before you claim it.
Example 1: Chris and Anna are married filing jointly. They bought their house with a $450,000 mortgage, and they now owe $400,000 at 4.25%. They take out a $150,000 home equity loan at 3.75% for an addition to their home. After the addition is complete, the home is worth $700,000.
In this case, the interest from both the $400,000 mortgage and the $150,000 are deductible. Chris and Anna expect to spend $20,452 on interest this year. They will also spend $7,000 on property taxes and donate $5,000 to charity.
By itemizing, Chris and Anna can claim $32,452 rather than the $24,000 standard deduction. They should itemize deductions and claim their HELOC interest.
Example 2: Joyce and Darren are married filing jointly. They owe $150,000 on their first mortgage at 3.5%. They also owe $35,000 on a HELOC set at 2.5% — they used the proceeds to remodel their kitchen. They pay $2,200 in property taxes and donate $1,800 to charity.
They will pay $5,204 in mortgage interest, and they can deduct $2,200 in property taxes and $1,800 in charitable contributions. They can also deduct $875 in interest from the HELOC. By itemizing, they can claim $10,079, which is less than the standard deduction. Joyce and Darren should claim the standard deduction.
Example 3: Diane is a head of household filer with two qualifying children. She has a $500,000 mortgage at 4% and a $40,000 HELOC at 2.5% used to pay off credit card debt. Her property taxes are $6,200.
Diane can deduct $19,840 in mortgage interest and $6,200 in property taxes. She cannot deduct the interest from the HELOC. Her total itemized deductions are $26,040. This exceeds the $18,000 standard deduction granted to heads of household. Diane should itemize her deductions but not claim the HELOC interest.
How to claim the home equity interest deduction on your taxes
If your debt qualifies as acquisition debt, and itemizing your taxes makes sense, you'll need a few forms to help you claim the interest on Schedule A of your taxes.
The bank that owns your HELOC or home equity loan should send you a Form 1098. You'll also get a Form 1098 from your primary mortgage owner. Box 1 of this form shows how much interest you paid in the previous year.
You'll need the information on these forms to calculate how much interest you can deduct. For many people, the amount you can deduct is simply both interest amounts added together. However, some people will need to use the home interest calculator in Publication 936 to calculate the exact amount they owe. The calculator in Publication 936 helps people who are bumping into the limits of interest deductibility, or who have mixed-use loans. (Please note, Publication 936 has not been updated for 2018 yet).
Not sure you want to go through the work of hand-calculating the amount you owe? Most tax software packages will have built-in calculators to do the math for you.
Other tax breaks for homeowners
Losing the home equity interest deduction will hurt some people who planned to itemize. However, homeowners still have plenty of opportunities for tax breaks. Some of the most important breaks are listed below.
Mortgage interest
Any debt used to buy, build or improve your home can be deducted. This includes refinanced debt (up to the purchase price of the home).
Points
When you take out a mortgage, you may elect to pay "points" which is prepaid interest that reduces the ongoing interest rate on the mortgage. Points can be deducted as interest over the life of the loan, or the year you buy your primary home. You must itemize your taxes to claim this deduction.
Property tax
You can deduct up to $10,000 for state and local property taxes. This deduction applies to anyone itemizing their taxes.
Tax-free capital gains after home sales
If you're fortunate enough to sell your personal house for a profit, you can keep up to $250,000 ($500,000 for married filing jointly) without paying capital gains taxes. This massive benefit can help you grow your nest egg, upgrade your home or meet other financial goals after selling.