Tax Benefits of Buying a Home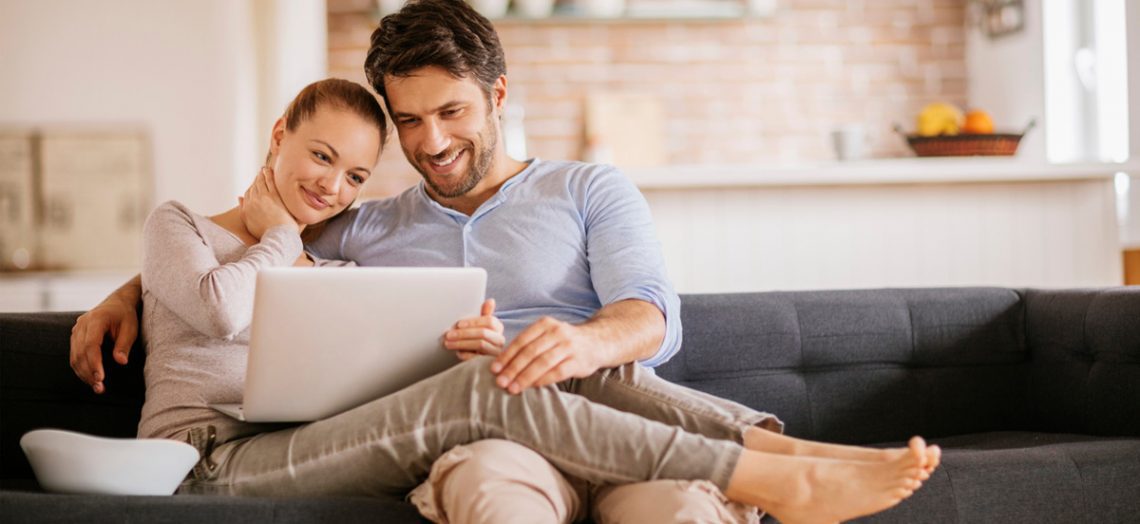 For decades, everyone from lawmakers to real estate professionals and tax experts have promoted the tax benefits of buying a home. But if you're planning on buying a home this year, the Tax Cuts and Jobs Act (TCJA) may have thrown a wrinkle into your plans. As the most substantial overhaul of our tax system in three decades, the TCJA changed how buying a home will affect your taxes.
Let's take a look at what's changed, what's staying the same and what you need to know about the tax benefits of buying a home.
Mortgage interest deduction
Many homeowners have long recognized the mortgage interest deduction as the biggest perk of homeownership.
Prior to the TCJA, taxpayers who itemized could deduct the interest paid on a mortgage for their main home and a second home. The deduction was limited to interest on home acquisition debt of up to $1 million, plus home equity debt of up to $100,000.
The new tax law lowered that limit, allowing taxpayers to deduct interest paid on no more than $750,000 of acquisition indebtedness – debt used to acquire, construct or substantially improve the taxpayer's residence. The new law took effect for mortgages taken out Dec. 15, 2017 and later. The $1 million limit still applies for mortgages taken out before that date.
The TCJA also suspended the deduction for interest on a home equity loan as of Jan. 1, 2018. That provision caused quite a bit of confusion among taxpayers and tax professionals who thought they would no longer be allowed to deduct interest on a home equity loan or home equity line of credit (HELOC).
However, the IRS issued a statement in February 2018 clarifying that interest paid on home equity loans and HELOCs is still deductible, as long as the proceeds of the loan were used to buy, build or substantially improve the home that secures the loan.
For instance, if you have a $300,000 mortgage and a $20,000 home equity loan that was used to remodel your kitchen, interest on both of the loans is still fully deductible because the total debt is under $750,000 and all loan proceeds were used to buy, build or substantially improve the home.
If the proceeds of a home equity loan were used for other purposes, such as to pay college tuition, pay off credit card debt, etc., the interest will not be deductible on your 2018 tax return.
Cari Weston, director of tax practice and ethics for the Association of International Certified Professional Accountants, says changes to the mortgage interest deduction are getting a lot of attention, but the dynamics haven't changed all that much.
"Many people don't understand the nuance of what's happening," Weston told LendingTree. "If you don't have a second mortgage and your mortgage is under $750,000, nothing really changes."
Where it gets tricky is if you took out a home equity loan or line and used some of the proceeds to improve your home and some for other purposes. In that case, you may need to do some work to establish how much of the interest is deductible.
Weston recommends getting the account statements from your line of credit or bank account to trace how the money was spent. "If you see a big purchase at Home Depot, that would likely be deductible," Weston said. "If you spent it at a car dealership, it's not."
She also recommends gathering the supporting documentation sooner rather than later. "If your tax return is under examination, you'll have to do it. It's better to start tracking it down now," Weston said.
Both the reduced limit for deductible mortgage interest and the suspension of the deduction for home equity debt are scheduled to expire after Dec. 31, 2025.
Increased standard deduction
Even if the deductibility of your mortgage didn't change due to the TCJA, you might find that you're better off claiming the standard deduction rather than itemizing deductions. As a reminder, taxpayers can choose to claim the standard deduction or add up deductible itemized deductions, whichever saves them the most money. Itemized deductions include home mortgage interest, state and local income taxes, property taxes, gifts to charity and medical expenses.
The TCJA increased the standard deduction for all taxpayers.
2017 vs 2018 Standard Deductions
Filing Status
2017 Standard Deduction
2018 Standard Deduction
Single
$6,350
$12,000
Married Filing Jointly
$12,700
$24,000
Head of Household
$9,350
$18,000
With the standard deduction nearly doubled for all tax filing statuses, it's less likely that taxpayers will see a benefit from itemizing. The Tax Policy Center estimated that the number of households claiming the home mortgage deduction will fall from 21% under the current law to just 4% under the TCJA.
The increased standard deduction applies to tax years 2018 through 2025.
Property tax deduction
Another tax perk for owning a home has been deducting property taxes. Prior to tax reform, taxpayers who itemized could deduct real estate taxes levied by any state, local or foreign government on real property. There was no limit on the amount you could deduct, although if you were subject to the alternative minimum tax, your property taxes would be added back to calculate your alternative minimum taxable income.
Under the TCJA, the deduction for state and local property taxes has been combined with state and local income taxes and limited to $10,000. Foreign property taxes are no longer deductible.
The changes to the real estate tax deduction apply from 2018 through 2025. So unless the law is changed again or extended, it will revert to the pre-TCJA rules on Jan. 1, 2026.
Mark Misselbeck, a CPA and tax principal in Waltham, Mass., says many taxpayers "went wild" prepaying their 2018 property taxes before the end of the year so they could claim the deduction on their 2017 tax return.
Just before year-end, the IRS released a ruling to clarify that taxpayers could claim a deduction for property taxes prepaid in 2017 as long as the taxes were assessed prior to 2018. State or local law determines when the property tax is assessed.
For example, Los Angeles County assesses property taxes on a fiscal year running from July 1 to June 30 of the following year. Property owners may pay their property taxes in two installments, the first installment due on November 1st and the second due on February 1st. A taxpayer in that Los Angeles County who prepaid their February 1st installment before the end of 2017 could deduct that payment on their 2017 tax return. However, they can't take a deduction for estimating and prepaying their 2018/2019 property taxes, as those have not yet been assessed.
"There was no downside to making the prepayment, as long as it fits within the ruling the treasury put out," Misselbeck said. Of course, that strategy ended with the 2017 year-end.
As mentioned above, many taxpayers will likely forgo claiming property taxes at all, as the increased standard deduction may be more valuable.
Tax-free profits
One of the most generous tax breaks homeowners are entitled to is the home sale exclusion. It allows homeowners who have used a home as their primary residence for at least two of the five years immediately preceding the sale of their home to avoid paying taxes on up to $250,000 of gains ($500,000 for a married couple).
To illustrate, say a married couple bought a home for $250,000. Over the next decade, they made improvements to the home totaling $100,000. They sold the house for $650,000, so their gain on the sale was $300,000. Because the home was their primary residence for the last two out of five years, the entire $300,000 gain on sale is not counted as taxable income.
If the homeowner had to sell their home before meeting the two out of five-year time frame, their deduction is prorated, as long as their failure to meet the requirements was due to changing jobs, health issues or other unforeseen circumstances. The exclusions cannot be claimed more than once during any two-year period.
Earlier House and Senate drafts of the TCJA proposed lengthening that time frame to five out of eight years or phasing out the deduction for taxpayers whose adjusted gross income (AGI) exceeds $250,000 ($500,000 for married couples filing jointly). However, the exclusion was left untouched in the final bill.
Moving expenses
When you buy or sell your home, the cost of moving your belongings can be a significant expense. Prior to the TCJA, some taxpayers could get a tax break for those costs.
However, the new law suspended the deduction for moving expense for tax years 2018 through 2025 for everyone except members of the Armed Forces on active duty who move pursuant to a military order.
Some employers reimbursed employees for their moving expenses. Prior to the TCJA, that reimbursement did not count toward the employee's taxable income. However, that exclusion was repealed by the TCJA. Now, if your employer reimburses your moving costs, that reimbursement is taxable income and will be included in the wages reported on your W-2. The repeal of the moving expense reimbursement does not apply to members of the Armed Forces as mentioned above.
"The unintended consequence of this provision may be to foster people staying in place or making it too expensive for an employer to hire someone from out of state," Misselbeck said. "Especially for people moving from a lower-cost to a higher-cost area. They can afford much less house in the new area and will need a greater wage base to carry the family."
The tax code allowed taxpayers to deduct moving expenses if their relocation related to starting a new job or transferring to a new location for their present employer. As an "above-the-line deduction," you could benefit from the tax break even if you didn't itemize deductions.
To qualify for the deduction, your move had to meet two tests:
Distance test. The distance between your new workplace and your former home had to be at least 50 miles farther than your previous workplace was from your former home. For example, if your previous commute to work was 10 miles each way, then the distance from your new job location to your old home must be at least 60 miles.
Time test. You must work full time for a minimum of 39 weeks during the 12-month period that begins once you arrive at your new location. The weeks don't have to be consecutive and can apply to multiple employers. This rule allows people to transfer to a new location even if they don't have a job lined up when they move but prevents unemployed people from claiming a deduction when they simply move for a change of scenery.
Members of the Armed Forces who move due to a military order and permanent change of station do not have to meet either the distance or time tests.
Deductible expenses include:
The cost of packing, storing and transporting your household goods and personal effects from your old home to your new home.
Transportation and lodging while traveling from your old home to your new home.
If you travel by car, you can deduct actual expenses of the trip, including the amount you pay for gas and oil for your car. Alternatively, you can forgo keeping detailed records of those expenses and claim a deduction based on the standard mileage rate of 17 cents per mile.
Bottom Line
For most people, the decision to buy a home won't be affected by changes to the tax code.
"These changes might translate to people asking, 'Why would I buy?'" Weston said. "But a good tax adviser will tell you never to make an investment based solely on tax benefits." People choose to buy or not buy a home for a number of reasons, including building wealth through home equity and appreciation in value over time. "Those aspects haven't changed," Weston said.
If you are considering buying a home in the near future, the rules on whether it's a good idea to buy haven't changed. Run the numbers and make sure you don't buy more home than you can afford.