Tax Benefits of Buying a Home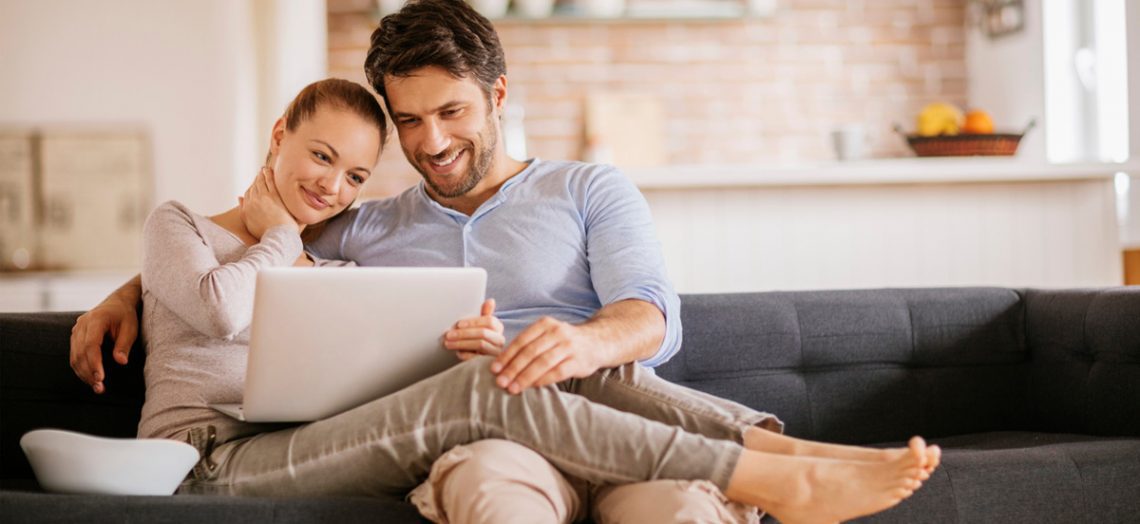 For many investors, buying a home has always had an almost magnetic pull. First, there's the promise of a possible long-term return once the house is sold. But homebuying also promises more immediate tax benefits, like deductions on mortgage interest or property tax payments that might help shave a year-end tax bill.
If you are thinking of buying a home soon, you should know some of the more readily available tax benefits of home ownership recently underwent significant changes because of the new federal Tax Cuts and Jobs Act (TCJA), which Congress enacted in December 2017. Unless it's extended, the law is expected to end on Dec. 31, 2025.
The TCJA swept in extensive tax reform, and in terms of paperwork alone, the IRS estimated it had to create or revise more than 400 taxpayer forms, instructions and publications for the 2019 tax filing season. This is more than double what a typical year requires.
For many consumers, buying a home still makes sense. But there's no question the new law has muddied the tax picture, and consumers will most likely need time catching up with both the breadth and details of the changes. Read on to see what you need to know about the new tax law now.
Mortgage-related deductions
One of the primary tax benefits of buying a home is the mortgage interest deduction, which means homeowners can deduct the interest they pay on a mortgage for debt related to buying, constructing, or improving either a primary or secondary home.
Before Dec. 15, 2017, the mortgage tax deduction was limited to interest paid on a maximum of $1 million debt on the property for married people filing a joint tax return, $500,000 for married couples filing separately, and $1 million for single filers. Now, however, the rules are different. For home mortgages taken out on or after Dec. 15, 2017, debt caps are lower: $750,000 in for married couples filing jointly; $375,000 for married couples filing separately; and $750,000 for individuals.

What do drops in debt limit mean for potential buyers?
Let's start by looking at a married couple filing jointly who just bought a home for $1.1 million, putting 20% down and whose mortgage is now $880,000. With the new cap, that couple can now deduct mortgage interest for only $750,000 of that debt.
If you bought your home before Dec.15, 2017, there's no need to worry: The new law is "grandfathered in" to protect you from the debt cap changes.
"If you bought your home in 2014 and you have a million dollars of debt on the books, this particular provision does not affect you," said Kevin Rose, a certified public accountant and certified financial planner, as well as partner at Market Street Partners in Chattanooga, Tenn.
Home equity line of credit changes
With the new tax law, there's now also a strong chance some homeowners might have less incentive to take on a home equity line of credit (HELOC), a type of second mortgage that is also a popular tool for using home equity as a way to potentially pay off both home — and non-home — expenses.
Before Dec. 15, 2017, homeowners could take out a HELOC and deduct interest on up to $100,000 in home equity debt, regardless of what the money was used for, even if it was used to pay for non-home expenses like college costs. Now, however, home equity loan interest is still deductible for up to $100,000, but only if it's used to purchase, build or improve a home. That almost certainly means consumers will now find HELOCs to be less attractive options for paying for personal expenses, and that may cut down on their use, said Rose.
Private mortgage insurance changes
With the new tax law, homeowners can also expect to see a change in the tax status of any private mortgage insurance (PMI) they have to pay. That's because private mortgage insurance (PMI) premiums are no longer tax deductible. That itemized deduction expired on Dec. 31, 2017, and it's unknown when — or if — it will be reinstated.
First-time homebuyers are typically required to buy private mortgage insurance if they put down less than 20% of the cost of a home. Meanwhile, PMI insurance is required for any mortgage obtained through the government-insured loan program offered by the Federal Housing Administration (FHA). With FHA loans, down payments can be as low 3.5%, but PMI costs can add up quickly. That's because an FHA loan now charges an upfront 1.75% PMI fee (as a percentage of the total cost of the loan), and annual charges are .85%.
The PMI deduction is one Congress wrestles with regularly. But Chris Hervochon, a certified public accountant and owner of SOAR — A Better Way CPA in Hilton Head, S.C., thinks the PMI tax deduction was done away with this time because the the larger standard tax deduction many taxpayers now claim is able to capture smaller itemized expenses like PMI, so eliminating the deduction actually makes it easier to prepare taxes.
Standard deduction changes
Anyone shopping for a home now needs to pay particular attention to the standard tax deduction allowed by the IRS. That means deciding whether it might be better to ultimately itemize deductions (and claim mortgage interest deductions as well), or just take the standard tax deduction the IRS allows.
Under the new law, the standard deductions allowed by the IRS increased; for example, for a married couple filing jointly, it went from $12,700 in 2017 to $24,000 in 2018. If a married couple had less than $24,000 in itemized deductions — including mortgage interest — then it might be financially smarter for them to go with the standard deduction.
There is a complicating factor: The new tax law now limits deductions of state and local taxes to just $10,000 for married couples and individuals and $5,000 for married couples filing separately. That means it also sets a cap on how much property tax can be deducted, a huge disadvantage for homeowners who live in states like New York, California, Florida and Texas, where property taxes often reach far more than $10,000 annually.
Here's an example of how this works: If you're a married homeowner in South Carolina who now pays $7,000 in state income taxes but your property taxes are $5,000, any property tax amount over $3,000 is not deductible under the new tax legislation.
"If you're thinking about (taking) a standard deduction of $24,000, it's kind of tough to get there because you're now limited to $10,000 of real estate tax and state and local income tax," Hervochon said.
Before the new tax law, Hervochon used to just ask clients whether they owned a home or rented.
"If they said 'own a home,' well, you're going to itemize," he said. "Now you can't get away with asking just that question."
Rose, for his part, said he started seeing clients trying to prepay their property taxes toward the end of 2017, and "going forward, that's a big change."
Tax-free profits
Even with the Tax Cut and Jobs Act, there is one significant tax benefit that is staying the same: the amount of capital gains that can go tax-free after a homeowner sells a house at a profit. For example, married homeowners may now retain up to $500,000 in tax-free profits from the sale of their home, and for single filers the number is $250,000.
To qualify for this exclusion, homeowners must have lived in and used the home as their primary residence for at least two years out of the five years before the sale date.
Moving expenses
Before December 2017, taxpayers could deduct moving expenses if they met certain requirements related to distance and time. But under the new tax law, all deductions for moving expenses have been suspended. The only exception is for members of the U.S. Armed Forces on active duty who relocate per a military order related to a permanent change of station.
Another new development: Employers who reimburse moving expenses for employees must now include those expenses as taxable income in employee wages. Before December 2017, those reimbursed moving expenses could be excluded from income.
The final word
It's still possible some of the tax benefits described above may reappear once the new tax law expires in 2025. But until then — or until Congress passes new tax legislation — buyers in the running will need to look more closely at the tax benefits of homebuying, including whether they're comfortable making do with potentially larger loads of debt and fewer allowable deductions.
"Sometimes [people] let the tax results affect their decision-making," Rose said. "They convince themselves it's a good tax move, but you don't want to pay a dollar to save 35 cents."
Before signing the dotted line, consult your accountant to determine if the tax benefits of buying a home make good financial sense for you.
---
Featured Articles