21 Home Business Tax Deductions You Can Take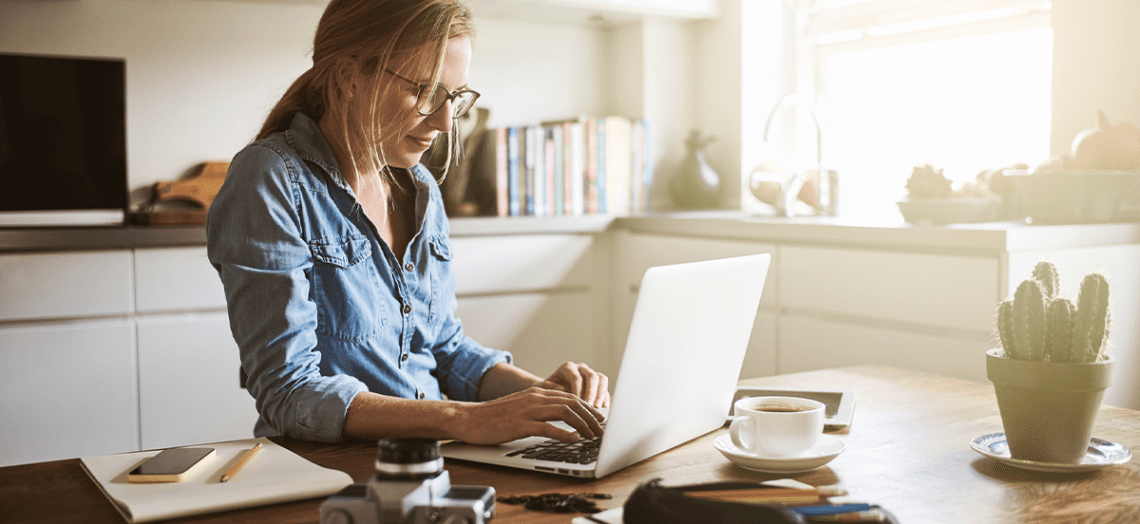 When you run your business from home, the associated tax deductions can go far beyond deducting the home office.
Common deductions for home businesses include things like supplies and materials, telephone, internet, education and training, meals with clients to discuss business, business conventions and meetings, computer and office-related expenses, dues and subscriptions, and various business licenses and requirements.
"The list can go on and on (and is not comprehensive)," said Brian Stoner, a California CPA who specializes in small business.
There are also some changes following the 2018 Tax Cuts and Jobs Act that will affect home businesses. "One main change is the 199A passthrough deduction of 20 percent of the income from the sole proprietorship — assuming a home-based business usually is a sole proprietorship," he said.
Until the 2018 tax law, the IRS allowed that 50 percent of ordinary and necessary entertainment expenses could be deducted. Under the plan, business-related entertainment expenses like concerts, plays and sporting events are no longer deductible. "No more deducting your season tickets to football or basketball," Stoner said.
While some deductions are common and well-known, others might be surprising. Educating yourself on some of these may leave a few more coins in your pocket this tax season. Just get an expense log and prepare to take a lot of notes.
Home business tax deductions
1. Advertising
In addition to obvious advertising costs like print, TV and radio ads, deductible advertising costs can also include print collateral like business cards and brochures, website hosting and other promotional efforts.
2. Automobile
When you deduct a car, the car doesn't have to be used exclusively for your business, but if it's not, you have to provide documentation to support the business use.
Deductions for the business use of vehicles include the business portion of miles driven at 54.5 cents per mile (the standard mileage rate deduction for 2018), gas and oil, maintenance and repairs, interest on an auto loan, insurance, registration fees, parking and tolls, garage rental and depreciation.
3. Financial fees
Deductible bank fees include ATM fees to any charges for opening accounts. Other fees that can be deducted include transaction fees for processing customers' credit cards and the annual fees your business credit card may charge to your business.
4. Cleaning
This is one of those deductions that tends to fly under the radar. You can deduct part of the cost of hiring a cleaner for your office, or if you do it yourself, you can deduct part of the cost of the supplies.
If any costs arise related to repairing or maintaining your office (and only the office part of the house), they can be deducted as well.
5. Conferences and conventions
Expenses associated with attending domestic conferences, conventions and trade shows are write-offs as long as the event is related to your business or your professional role in the company.
6. Depreciation
The Tax Cuts and Jobs Act also affected rules for deducting depreciation. It has an extra-generous first-year deduction of 100 percent for qualified assets like most computer software, heavy vehicles and vehicles used more than 50 percent for business.
7. Education
Classes and training for you or your employees can be deducted if they help maintain or gain necessary skills for conducting your business.
8. Gifts
Customer and client gifts are deductible from federal returns and up to $25 can be taken per gift.
9. Health insurance
When you're your own boss, you may have to provide your own health insurance, and the cost can be steep. All medical and dental expenses higher than 10 percent (7.5 percent if you or a spouse are over 65) of your gross adjusted income can be deducted.
10. HOA Fees
Some homes are part of a homeowners' association, which comes with certain fees to maintain neighborhoods and communities. If your home office is located in a residence with these fees, you might be able to take a deduction.
11. Home office
Business owners can deduct their home office, but only the portion of their home that is used regularly for business. Whether it's a formal office with a door, or a desk and a filing cabinet in the corner of a living room, the square footage must be used to calculate the annual cost of that space. The IRS allows two ways to calculate the deduction, a newer, simple way, and the regular method.
"A lot of people are nervous about taking the 'office in the home' expense as they are afraid of being audited," Stoner said. "This expense is not really an audit flag anymore, but people who are nervous [about calculating it the regular way] can take a straight $5 per square foot for their office as a safe harbor instead of calculating all their house expenses on a square footage basis."
Looking for business funding? Learn more about small business loans here. 
12. Homeowner's insurance
That home office entitles business owners to write off a proportionate amount of their homeowner's insurance on their taxes.
13. Memberships
You can deduct membership dues as long as they have a business purpose, such as professional associations associated with your industry or trade and small business associations. Memberships to social clubs and country clubs are not deductible.
14. Solo 401(k)
A personal 401(k) allows you to set up your own retirement savings and create your own employer match by contributing up to 25 percent of earnings annually, totaling a maximum of $55,000 for 2018.
"This is not as well-known as it should be," Stoner said. "It is a great way to contribute a large amount to retirement and get a deduction for it. If you have the income for it (it is a defined contribution plan so it is based on your income), you can contribute up to $55,000 a year into this plan. I have many clients in one-person S corporations that use this to make the maximum (or nearly the maximum) each year."
15. Mortgage interest
If you own your home, you can deduct mortgage interest on your business taxes, and if your lender requires mortgage insurance, part of that can be deducted as well.
16. Office supplies
Pens, paper and folders may not put much of a dent in a home business's budget in these digital times, but printer ink and other supplies can add up fast. Fortunately, all sorts of office supplies are deductible.
17. Professional services
Sure, home business owners do it all — to a point. In the course of business, at some point you are going to have to bring in some outside help. The good news is that in addition to getting their expert advice, you can deduct the costs of accountants, most legal advisors and other business consultants such as public relations or marketing professionals.
18. Shipping costs
Postage stamps and expenses associated with mailing packages and parcels can be written off, as can the cost of a business P.O. Box. This does not include mailing inventory to customers if the customer paid for shipping charges.
19. Subscriptions
Business-related newspaper and magazine subscriptions can be written off.
20. Travel costs
Home business owners can deduct all business-related travel expenses, such as airline tickets, hotels and other accommodations like, meals (deducted at a rate of 50%) and car rentals.
21. Utilities
You can deduct a portion of electricity, heat and hot water used by your home office if you are using the regular home office deduction.
Your business likely needs a phone and internet, but if you choose to use your personal phone for business and want to take this deduction, you have to keep track of business use versus personal use, and only deduct the time it was used for business. The same applies to internet use.