Year-End Tax Planning Strategies for Small Business Owners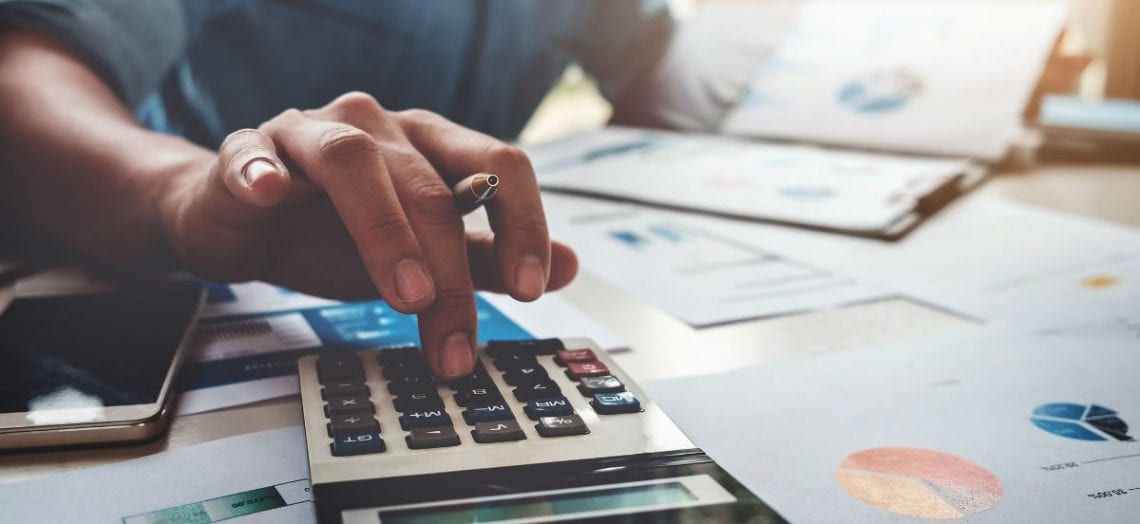 As the end of the year approaches, tax season inches closer. And with it, most business owners will see the first effects of last year's Tax Cuts and Jobs Act on their returns. Though Congress passed the sweeping changes in 2017, they went into effect in tax year 2018 — keep reading for more on 2019 tax filing deadlines.
Meanwhile, here's a recap of what's new:
100% bonus depreciation returns: Business owners can deduct the full cost of eligible business assets purchased after Sept. 27, 2017 and before Jan. 1, 2023; this is an increase from 50%. The maximum amount a business owner can expense for any qualifying new or used property or equipment instead of depreciating them is $1 million; the maximum deduction was previously $500,000. This rule also applies to certain property improvements.
Lowered corporate tax rate: The top corporate tax rate is now 21%. Of course, this wouldn't apply to your business unless it's a C Corp — keep reading to see if you should considering changing your business status in 2019.
Deductions for pass-through businesses: Owners of pass-through businesses, including partnerships, S corporations and sole proprietorships, can deduct up to 20% of their qualified business income when filing. These pass-through businesses don't pay corporate income tax — rather, owners report profits as their own personal income and pay individual tax rates. This deduction is a new provision, also known as Section 199A, and limits apply based on income and type of business.
Changes to net operating losses: Deductible net business losses are now limited to a threshold amount for the tax year that they are incurred. Net operating losses, or NOLs, can only be deducted to offset 80% of taxable income. Before, businesses could "carry back" expenses two years — that's generally prohibited now.
Limits on deducting meals and entertainment: Before, business owners could deduct 50% of the cost of, say, sports tickets for their employees and clients. Now, the deduction is eliminated for any expenses considered entertainment. Iffy is the issue of meals — business owners can continue to claim the deduction if they (or an employee) is present and the food or beverages are not lavish or extravagant.
The new tax law affects certain industries differently, said Mark Milton, a St. Louis-based tax attorney. Businesses that make tangible goods, such as manufacturing companies, are most likely to benefit from the business income deductions for pass-through businesses, Milton said, because the deductions are limited or nonexistent for service-based companies under the new law. A company must be a qualified trade or business to receive the new 20% deduction.
"There are limits to how much income they can earn before the flow-through deduction gets phased out entirely," Milton said of service-based businesses.
No matter your industry — or the changes to the tax laws — all business owners can set a strategy for tax season. There's still time for last-minute preparation before the end of 2018.
Steps to take before the year ends
Set up your 401(k). Self-employed business owners are responsible for their own retirement account, and contributing to a 401(k) can reduce your income tax. If you set up your 401(k) by the end of the year, you can qualify for the deduction when filing next year, said Chris Jackson, founder of Los Angeles-based financial planning firm Lionshare Partners. Depending on what type of 401(k) account you establish, you may not have to fund the account until sometime in 2019, he said.
"If you set it up now, you can use this 401(k) to drive your taxable income down," he said.
Business owners can contribute up to $18,500 into a Solo 401(k), or up to $24,500 if you're 50 years old or older. Employer contributions cannot exceed 25% of total compensation.
A Simplified Employee Pension plan is another way for business owners to set up a retirement fund. SEP contributions are made to an Individual Retirement Account, or IRA. A SEP-IRA follows the same investment and rollover rules as a traditional IRA, though the contribution limits are higher.
Purchase a new business vehicle. Business owners could qualify for the first-year bonus depreciation and deduct the full price of a new work vehicle if they make the purchase before the end of year.
"You can buy it December 30, put it in use for one mile and depreciate the whole thing," Jackson said.
The new depreciation rules also apply to luxury vehicles, which may be an incentive for you to buy a nicer work car, Jackson said.
Postpone income. A strategy for reducing income tax would be deferring any income for the rest of year, Jackson said, as income would be taxed in the year you receive it. You could wait to send invoices until the end of December to ensure payments don't come back until January. That way, you could avoid adding more income to your 2018 return, Jackson said.
On the other hand, if it's been a slow year, you could hurry and send invoices now to bring in more money before the year ends, Jackson said.
You may only want to defer income if you're confident you'll be in the same tax bracket next year. You wouldn't want additional income to push you into a higher bracket in 2019.
Accelerate large purchases. If you have bills due in 2019 that you could pay now, you may be able to deduct those expenses when filing your 2018 taxes, Jackson said. Paying your insurance bill early or purchasing new equipment by the end of the year could help you save money when it's time to file, he said.
You would only benefit from deductible expenses if you choose to itemize your deductions rather than take the standard deduction, Milton said. The standard deduction is $12,000 for individuals, $18,000 for heads of households, and $24,000 for married couples filing jointly. Before filing, you should calculate which option would get you the most money, Milton said.
Add employees to the payroll. Business owners may be able to claim a tax deduction for employee wages, which could be a reason to add workers to the payroll before the end of year, Jackson said. For instance, if your son or daughter plans to work at the family business while on winter break from school, you could make him or her an official employee, Jackson said.
But be careful of the tax burden you may place on your children — if they earn more than $10,400 in a year, they would need to file their own their own federal income tax return.
Need business funding? Learn more about small business loans here.
Dates to remember in 2019
Business owners may have several due dates to keep in mind outside of national Tax Day on April 15. Be sure to mark the following income tax return filing dates on your calendar. If you follow the fiscal year rather than the calendar year for tax purposes, your due dates may be different.
First quarter
Jan. 15: The final installment of estimated taxes for 2018 is due on Jan. 15. Self-employed owners of sole proprietorships, partnerships and S corporations generally must pay estimated taxes throughout the year if they expect to owe more than $1,000 when their return is filed. You could face a penalty if you don't pay enough in quarterly estimated taxes.
Employment tax: Employers must pay employment taxes by the 15th of each month, or on a semi-weekly schedule. You must determine your payment schedule before the start of each calendar year, and that would affect your filing deadlines to report employment taxes.
Jan. 31: If you choose not to make your final estimated tax payments, you may file your 2018 income tax return and pay any remaining taxes by Jan. 31. You must also send W-2 forms to all employees by Jan. 31.
March 15: 2018 income tax returns are due for partnerships and S corporations on March 15. You must disclose how much income each partner received throughout the year. If you do not operate as an S corporation but would like to be treated as an S corporation on your 2019 taxes, you can file Form 2553 by March 15 to change your status.
Second quarter
April 15: Income taxes are due for household employers, corporations and individuals who do not pay taxes through withholdings. If you pay estimated taxes as an individual or corporation, your first installment for 2019 is due on April 15.
June 17: The second installment of estimated taxes is due for individuals and corporations.
Third quarter
Sept. 16: Individuals and corporations must pay the third installment of 2019 estimated taxes. If you requested a six-month extension on your 2018 income tax return as a partnership or S corporation, it's due by Sept. 16.
Fourth quarter
Oct. 15: 2018 income tax returns are due for individuals and corporations that requested a six-month extension.
Dec. 16: The fourth installment of estimated taxes is due for corporations.
Tax planning strategies: 3 steps to take next year
Change your status. If you operate as a C corporation and would like to file as S corporation next year, you can file Form 2553 with the IRS after the start of 2019, Jackson said. The form must be submitted no later than March 15, two months and 15 days after the beginning of the tax year that you want the change to take place.
Filing taxes as an S corporation may allow more of your income to qualify for the 20% pass-through deduction, putting more money in your pocket, Jackson said.
"It allows you to pay yourself a small salary," he said.
Check your withholdings. If you pay your federal income tax through withholdings, you should periodically make sure you are withholding the correct amount, Jackson said. You could be charged a penalty for missing the mark.
You would also need to withhold money from any gains you've made outside of your salary, such as selling bitcoin, Jackson said. Take into account any income you've earned outside of work this year or plan to earn next year.
Establish a good bookkeeping system. Many business owners struggle with bookkeeping and accounting, Milton noted. The new year represents a fresh start and an opportunity for you to get your financials in order.
"It's important this time of year to spend some time planning what you want your financial picture to look like in years to come," Milton said.
You may want to set up meetings with a CPA or tax advisor to discuss financial decisions you want to make in 2019, Jackson said. An advisor could also make sure you're meeting all of your IRS requirements.
"You always want to meet with your tax advisor twice," Jackson said. "You meet to plan, and you meet to file."