The 7 Best Restaurant Business Loans for 2019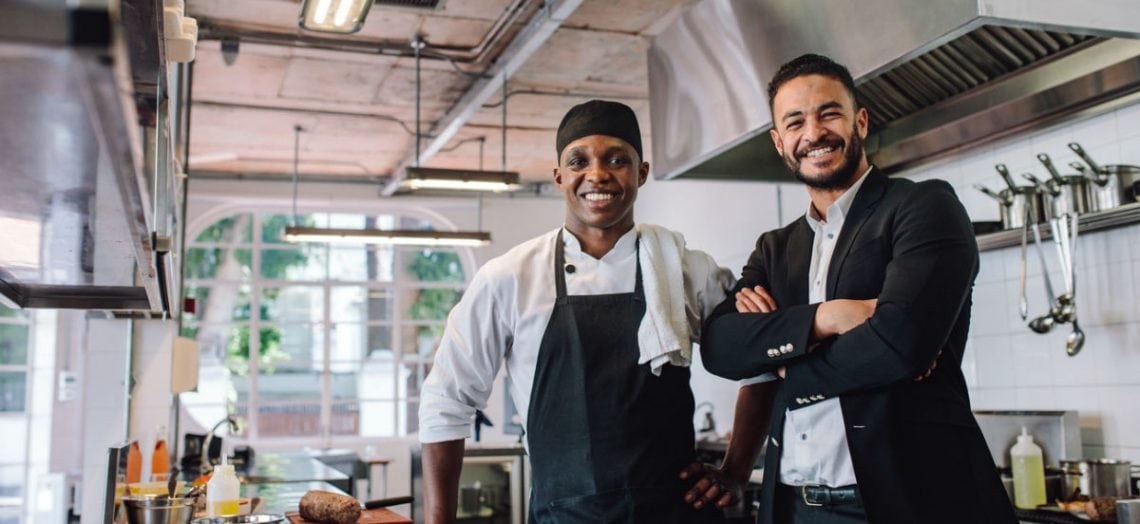 Disclosure : By clicking "See Offers" you'll be directed to our online form. You may or may not be matched with the specific lender you clicked on, but up to five different lenders based on your creditworthiness.
---
Rates as of May 2, 2019
Opening and operating a restaurant can be a costly venture. Fortunately, there are plenty of financing options for capable restaurateurs. Here are some of the best options for anyone hoping to get restaurant business loans.
Our top picks for the best restaurant business loans in 2019:
OnDeck Capital
Can Capital
Credibly
National Funding
Fora Financial
The Business Backer
BlueVine
Best companies for restaurant business loans
Start with LendingTree
LendingTree is a great place to compare small business loan options. The marketplace has you fill out one short form to get matched with up to five lenders. From there, you can compare each offer's terms and choose the best option for you. Note that there is never a fee for using LendingTree's service.
If you're looking for a lender, the following seven organizations offer different financing options for restaurateurs (rates as of May 2, 2019):
OnDeck Capital
OnDeck Capital offers both term loans and lines of credit, two of the most commonly offered forms of funding. Term loans of as large as $500,000 can be applied for and carry an assumed interest rate of 9.99%. Lines of credit can be applied for in a more limited amount of $100,000, with an annual percentage rate of 13.99%.
If you're interested in either a term loan or line of credit from OnDeck Capital, you can apply online or over the phone. After an evaluation, they can decide to extend you a contract. Afterward, you can receive your money within 24 hours.

CAN Capital
Just as with OnDeck Capital, CAN Capital also offers business loans. These loans are smaller, maxing out at $250,000. Typically, these loans need to be paid back within 18 months and come with a 3% origination fee. After applying, you can expect to have your money within a few business days.
However, CAN Capital offers an alternative option as well. It also offers a merchant cash advance of up to $250,000. These advances carry a $395 administrative fee. One advantage to an MCA is that it draws a percentage from daily credit card sales instead of requiring a fixed monthly payment.
Credibly
Credibly offers three options for restaurant owners. Its working capital loans come in sizes as large as $400,000, term lengths of up to 18 months, and factor rates as low as 1.15. There is a one-time origination fee of 2.5%, and automatic payments can be scheduled to occur daily or weekly. For restauranteurs hoping to expand their business, a business expansion loan can be taken out. Although the loan amount maxes out at $250,000, there is a longer term length of up to 24 months. Rates starting at 9.99% APR.
Credibly's third financing option is a merchant cash advance. A small advance of up to $400,000 is normally offered, with an expectation that the advance be paid back in up to 18 months. Credibly applications can be filled out online or by phone, and borrowers can expect approval in as little as 24 hours.


National Funding
National Funding offers restaurateurs business loans of between $5,000 and $500,000. These unsecured loans require no collateral. Unfortunately, National Funding doesn't list any potential fees or rates it charges on its loans. However, it claims it approves up to 60 percent of all small business loans and can approve an application as quickly as within 24 hours.
Business owners hoping to acquire new equipment can apply for National Funding's smaller equipment financing options. It issues up to $150,000 to finance or lease both new and pre-owned equipment. The requirements on these loans are also lower than on its larger loans, with restaurants having to have been in business for only six months to qualify.


National Funding Lender Review
Fora Financial
Fora Financial, like many other financial organizations, offers both loans and merchant cash advances. Fora Financial offers among the largest amount in small business loans for restaurants, extending up to $500,000 to qualified borrowers. Loans can be approved in as little as 72 hours and have term lengths of up to 15 months.
However, for anyone looking for additional flexibility in how they pay back what they've borrowed, Fora Financial also offers MCAs. These MCAs are similar to the loans it offers. Fora Financial can offer as little as $5,000 and up to $500,000. Borrowers who pay off their MCA early are also offered discounts on the amount they owe.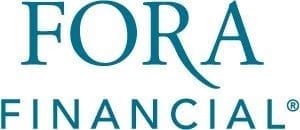 The Business Backer
The Business Backer offers some of the greatest numbers of choices when it comes to financing. It offers term loans of up to $350,000 that have to be paid back within three years. It also offers merchant cash advances of up to $200,000 with payment options that include daily, weekly or semi-monthly repayments.
Another option for restauranteurs includes credit lines of up to $150,000. These loans typically have to be paid back within a two-year period. The Business Backer also offers SBA loans of up to $350,000 and term lengths of up to 10 years.
While these are the four major options for business owners, The Business Backer also offers three other products. The first product it offers includes equipment financing of up to $500,000. Business owners also have the option of getting commercial real estate loans of up to $75 million that can be applied toward buying new property, perhaps for a new location. It also offers invoice factoring of up to 95%. Invoice factoring allows businesses to sell their accounts receivable to the financer and reinvest the cash into their business.

BlueVine
BlueVine offers restaurateurs two services. For those looking for lines of credit, BlueVine offers financing of up to $250,000. These loans include rates of as low as 4.8% APR, and borrowers can get approval in as fast as 20 minutes.
BlueVine can also help business owners turn their unpaid invoices into working capital through invoice factoring. Restaurateurs can get factoring lines of up to $5 million and interest rates of only 0.25%. Approval for this form of financing can happen in as quickly as in 24 hours.


Types of restaurant financing
There are a few common options available to business owners when it comes to financing help. Here are some of the most widely used:
Equipment loans
A loan made specifically to acquire equipment can come in a range of sizes. These loans can be applied toward buying anything from heavy-duty equipment to more general machinery. Banks often require that a business has existed for at least two years and generates about $250,000 in annual revenue to qualify.
Working capital loans
There are plenty of smaller loans available that can be used as general working capital. The Small Business Administration guarantees microloans of up to $50,000 that can be applied as working capital. Banks will occasionally offer more, up to $100,000, as part of an unsecured loan.
Inventory financing
A variety of loans can be applied toward financing. The SBA microloan can be put toward buying inventory and supplies. Banks also offer both unsecured lines of credit and secured term loans, both of which can be used to purchase inventory.
Lines of credit
Both unsecured and secured business lines of credit can be applied toward restaurant financing. An unsecured credit line often maxes out at $100,000 and can be acquired if a business has operated for at least two years. The business must also generate at least $100,000 in annual revenue. Larger lines of credit are available as secured credit lines. These credit lines begin at $25,000 but require that a business make at least $250,000 in annual revenue.
Invoice factoring
Invoice factoring allows business owners to take their outstanding invoices, due within 90 days, and convert them into on-hand cash that they can invest in their business. Lenders provide an advance to the business owner, take a cut for their own fees, and pay the rest owed to the borrower after the invoice is paid.
How to apply for restaurant business loans
When it comes to applying for restaurant business loans, each bank may require different information. The Small Business Administration maintains a checklist of information that it commonly asks for before it guarantees a loan. Although this checklist is offered by the SBA and is meant for SBA loans, much of the same information is required by banks and other financial organizations prior to offering a loan. Some of the documentation you may commonly be asked to provide includes:
A personal financial statement
Profit and loss statements
Balance sheets
Projected financial statements
Business certificates and licenses
Income tax returns
Loan application history
Resume
Business history
Business lease
Once again, it's important to note that not all organizations will ask for the same information. However, this is a list of some of the most common documents you will need to show.
Since every type of financing and every lender has its own requirements and qualifications, there are no hard standards that apply to every type of financing application. However, lenders will generally perform an appraisal of your creditworthiness. This process will include looking at how long your business has been in operation, how much your restaurant makes every year, and determining whether you can pay back the amount you're requesting within the term length of the loan. They may also look at whether you can manage your business effectively, how good your credit history is, and how much of your own money is at stake in the business.
Small business loans for restaurants: the bottom line
It's possible to get a loan to help your restaurant business from a variety of lenders. These restaurant business loans can be for only a few thousand dollars or as much as $500,000. When you contact a lender, you can apply for one of several different types of funding, from loan to merchant cash advances. As long as you have the appropriate paperwork and can show your business meets the appropriate requirements, you will likely be approved for some form of financing. You can then put that financing toward things like buying new equipment or stocking up on inventory.