SBA Loan Requirements: How to Get an SBA Loan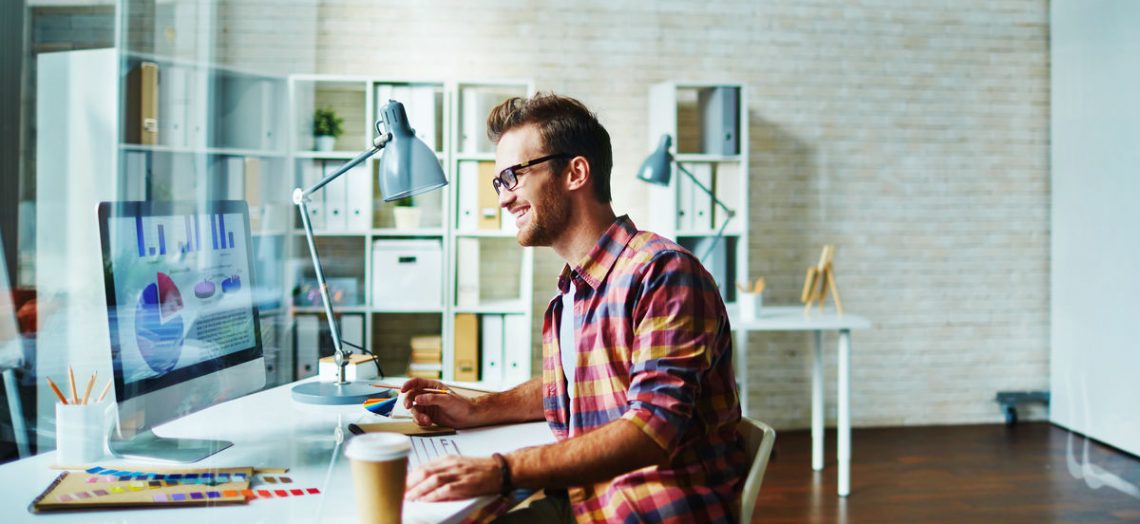 For many small businesses, obtaining a traditional small business loan from a bank can be a challenge. Enter the U.S. Small Business Administration (SBA). The SBA is a government agency that works with lenders, encouraging them to provide loans to small businesses by taking some of the risks out of the proposition. The SBA guarantees business loans of qualified applicants, which means, should the borrowing business default on its loan payments, the SBA will pay back a portion to the lender. But not all small businesses are eligible for an SBA loan. The more you know about SBA loan requirements, the better prepared you will be to apply, increasing your business' chances of landing an SBA loan.
Following these steps will put your business on its way towards a successful SBA loan application.
Step 1: Find Out If You Qualify
Though the SBA loan requirements for each of its specific programs vary slightly, in general, businesses must meet the following criteria to apply for an SBA loan:
Operates for profit
Meets the SBA's definition of "small"
Is engaged in or proposes to do business in the U.S. or its territories
Has invested equity in the company
Has exhausted other financial resources, including personal assets
Can demonstrate a need for financing
Intends to use the funds for something the SBA considers to be a "sound business purpose"
Has leadership with relevant management experience and "good character" determined by a personal background check and financial history
Does not have existing delinquent debt obligations to the U.S. government
Can repay the loan based on projected cash flow
Has a feasible business plan
The SBA will not allow companies engaged in certain types of businesses to participate in its loan program. These include:
Government-owned entities
Businesses located in foreign countries
Businesses in which the lender (or any of its associates) has an equity interest
Businesses engaged in lobbying or other political activities
Businesses involved in teaching specific religious beliefs
Businesses that sell presentations or depictions of an indecent sexual nature
Banks, finance companies, payday lenders, and leasing companies
Life insurance companies
Developers or landlords who do not actively use or occupy the assets to which the loan is applied
Businesses engaged in pyramid-style sales schemes
Businesses that derive more than one-third of their gross annual revenue from legal gambling
Private clubs and businesses that limit membership for reasons other than capacity
Consumer or marketing cooperatives
Speculative businesses
Step 2: Gather Documentation for the SBA Loan Application
Before beginning the SBA loan application process, round up all of the business documentation that is required. This may take a while, so it's best to give yourself plenty of time so you're not rushed once the application process is rolling. The things you'll need to get your hands on include:
Relevant business licenses and legal filings (e.g., certificate of incorporation, Employer Identification Number)
A list of subsidiaries and affiliates, including names and addresses
The most recent profit and loss (P&L) statement with supplementary statements from the last three fiscal years
A financial statement illustrating a one-year projection of income and finances
A cash flow analysis
Three years of past income tax returns for the business and principal owners
A thorough business plan, including the professional background of the management team, a summary of the business and its competitive differentiators, and a compelling explanation of how the loan proceeds will be applied
A copy of existing leases or paperwork demonstrating real estate ownership
A history of past loan applications
Step 3: Find an SBA-approved Lender
Though the SBA does not loan money directly to small businesses, its website is a good place to start when searching for a lender. The SBA website has a tool called Lender Match that helps connect small businesses with SBA-approved lenders.
The SBA also has offices spread across the country that can help connect your business with a lender that has experience with SBA loans. Find the closest location online here. Women's Business Centers, Small Business Development Centers, and Veterans Business Outreach Centers can also provide SBA lender resources. Or, if you have a nearby university with an entrepreneurship center, counselors there will likely be able to point you in the right direction
You can also find SBA loans by visiting local banks and credit unions or shopping the websites of alternative online lenders. Before settling on a lender, ask about their history with processing and servicing SBA loans. You'll want to work with a lender that has a proven successful track record with small businesses.
Once you find a lender, don't settle immediately. Do some more research and shop around. Different lenders have different policies and different rates. Make sure you find the lender that best meets the needs of your company. Know that your relationship with your lender will likely last many years, so it's important that you're comfortable with them and their values. Also, ask about other financial services they offer that might benefit your business.
Step 4: Apply for the SBA Loan
In addition to preparing the supporting documentation listed in Step 2, you will need to fill out three forms to apply for an SBA loan:
Borrower Information Form (1919): This is a form that asks basic information about your business (name, address, EIN, etc.) and a series of "yes or no" questions regarding its owners and the activities it is engaged in. There are also several pages detailing restrictions on the use of federal funds that you must read and sign.
Statement of Personal History (912): This is a short form that asks basic personal information about the business owner and authorizes the SBA to perform a criminal background check.
· Personal Financial Statement (413): This more in-depth form asks for the valuation of all the business owner's personal assets (e.g., stocks, life insurance, real estate, vehicles) and liabilities (e.g., unpaid taxes, installment accounts). Business owners must provide very specific information on this form, which might take a long time to compile.
Some lenders allow these forms and supporting documentation to be submitted online, while others request that a packet be delivered in person or via certified mail.
Step 5: Close on the SBA Loan
Once you've submitted your SBA loan application, it can take up to two weeks to hear back on whether or not it's been accepted. If a lender wants to move forward with your business, it will send you a letter of intent, which is an initial proposal outlining how much your business qualifies for and what rates and terms are offered. If these details are amenable, you will sign and return the letter of intent. Sometimes, lenders will also request a refundable deposit (around $2,000) to move forward with underwriting the loan.
Next, the lender begins to underwrite the loan. This process can take a few weeks. You can expect the lender to ask for more documents from you during the underwriting process, and you will probably have to make time for meetings and phone calls if the lender needs further clarification.
Once the underwriting is complete, the lender will provide you with a commitment letter that outlines the final loan terms and what else needs to take place before the loan closes. Often, this includes another refundable deposit of $5,000 or 5 percent of the loan total to prove that you are committed to closing.
When you've accepted the commitment letter and submitted the final deposit, the loan paperwork will be finalized. This can take a month or more depending on the complexity of your deal and work done by outside parties such as appraisals and other reviews. Finally, you'll sign the loan agreement, thereby closing the deal. At this point, you'll need to pay closing costs and then you'll receive the loan proceeds.
Though the small business loan application process can feel overwhelming, knowing the SBA loan requirements upfront can help your business better prepare, which will make a complex situation much more manageable.