How to Negotiate a Home Purchase in 2018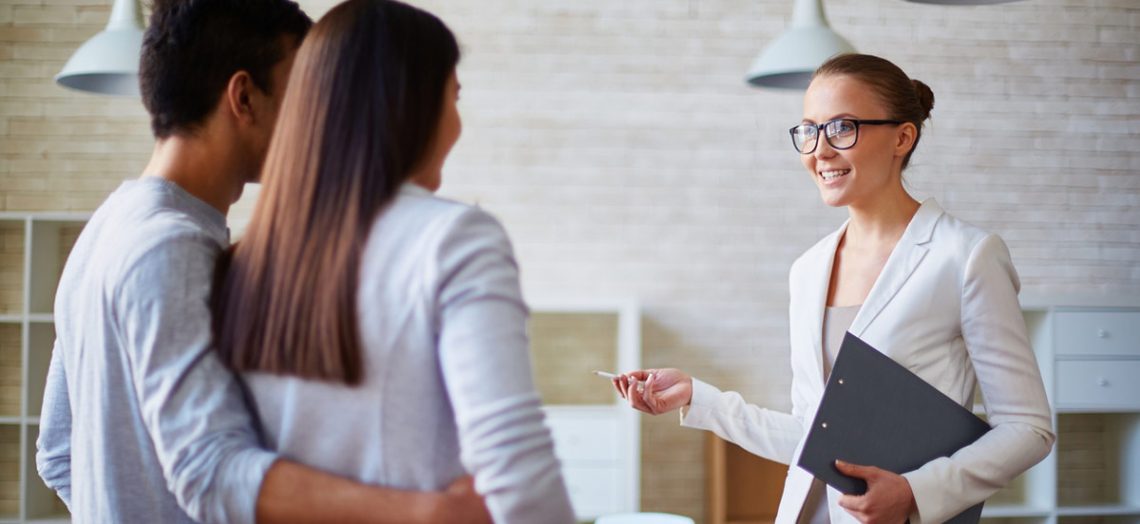 When you buy a home, the price you see isn't always what you'll pay in the end. Because real estate is only worth what a buyer is willing to pay for a home, you need to get comfortable with the concept of negotiating a price along with other terms of the sale.
According to real estate agents we spoke with, the negotiation process can run its course in several different ways. You may strike a deal quickly, or you may go back and forth negotiating the terms of your sale several times before you agree. You may even negotiate for a while only to realize you'll never reach an agreement you're comfortable with.
At the end of the day, negotiating is an inevitable part of the process — even if you wish it wasn't. That's why it's smart to learn how to negotiate a price on a home along with other terms early on.
Why is negotiation important?
Because you don't want to pay more than the house is worth — or you can afford. "If you're not planning ahead or strategizing your home purchase, you're basically setting yourself up to accept whatever the market or the seller says regarding sales price and other conditions," says Allen Johnson, a realtor who works for Keller Williams Realty in the Woodbridge region in Virginia.
"To play from a position of strength, you must be prepared," Johnson said.
Real estate prices fluctuate and change all the time, and some homes on the market may be overvalued or undervalued. By doing the upfront research required in terms of pricing and preparing to negotiate, you can ensure you don't overpay for your home.
Because negotiation isn't just about the price tag — it's about all the contingencies as well. "When you submit an offer to a seller, you are sending them a complex and comprehensive contract that will steer the home purchase process if and when it is accepted," said William Fastow, an associate broker from Appleton Properties Group in the Washington D.C., Virginia, and Maryland region.
In this offer, you and your agent may negotiate to include contingencies that allow the buyer to exit the contract without liability or damages, opportunities for potential renegotiation upon discovery of potential property defects or an appraisal that is below the offered price, guidelines for the holding of escrow funds and much more. In that sense, the negotiation process is an opportunity for the buyer to put forth a contract that best fulfills their real estate purchasing goals while protecting them from potential pitfalls.

Negotiating with a seller
Many times, you aren't negotiating with a bank or impartial outsider when you prepare to buy a home. You'll be negotiating with a seller who has lived in the home or someone with a financial interest in the property.
With that in mind, here are some of the most important factors you should consider when you're negotiating with a seller for the home you want:
Context. Fastow says it's helpful to know the reason the seller wants to get rid of their home. Are they underwater on the property? Are they downsizing? Moving up to a larger home? How long have they been in the property? All of these factors can influence how eager they could be to sell and strike a deal.
Demand. Is the open house packed? Where is the property located and how will the location influence its value? In a highly competitive market with many interested buyers, you'll have less room to negotiate because someone could potentially outbid you.
Comparable properties. According to Augusto Bittencourt, a luxury real estate agent for Town Residential in New York City, the next factor you'll want to explore is the selling price on comparable properties in the area within the last six months. "While all buyers want to negotiate, it's important to understand the comps when deciding an opening offer," he said. "Sometimes a property is priced to sell, in which case offering the full price is appropriate." On the other hand, a property may be priced way over what comparable homes are selling for, which is a sign you could come in with a lower offer.
Timeline. In addition to the sales price for comparable properties, you'll also want to consider how long the home you're considering has been on the market. Bittencourt says properties only on the market for a few weeks may not be ripe for too much negotiation. However, properties sitting on the market for a few months can have a lot more wiggle room when it comes to negotiating price and other terms.
Emotions and pride. Kris Lippi, a real estate broker for Get Listed Realty in Hartford, Conn., says you should also consider the seller's personal feelings about their property. "Everything about their home was a personal decision that reflects their style and you need to be careful not to offend them," said Lippi. To that effect, you should strive to get information about the seller that may help seal the deal, such as whether they lived in the home for decades or purchased the home as an investment. If someone raised their family in a home they are selling, they may have a lot of emotional attachment to the property and this could play a role in how you choose to negotiate.
Investment details. Was this property purchased and updated by an investor? If so, you may not have to worry about the seller getting overly sentimental about the home. "An investor usually can't be influenced with emotion," said Lippi, adding that "they have a bottom line and if you are below it then you will lose the deal."
The past. Has the home been listed before? Johnson says it's crucial to know whether a home has been unsuccessfully listed for sale in the past. If the seller has turned down a lower offer before, you could use that information to your advantage.
Potential repairs. Ralph DiBugnara, president of mortgage resource center Home Qualified, says you should also keep your eye on potential repairs you'll want to negotiate for later on. "Once an offer is accepted, a property inspection will have to be completed and an appraisal done," he said. "Keep in mind this will offer you two more chances to negotiate. You should save the negotiation on repairs until after you have concrete proof they are needed through the inspection report."
Know your price before you head into negotiations
While all of the factors listed above are important to consider when negotiating the price of a home, the biggest factor is still sales price. With that in mind, it's important to know what you can actually afford to pay before you dive into negotiations or even write an offer on a home.
Use a mortgage calculator. With a mortgage calculator that focuses on home affordability, you can plug in numbers like your income and down payment to come up with a realistic price range to shop in.
Compare pre-qualification offers. Don't be shy about getting pre-qualified for a loan from multiple lenders, which you can easily do using LendingTree's online marketplace. A lender may give you a ballpark estimate of how much you might get qualified for.
Your budget. Jared Barnett of Town Residential in NYC says this part of the equation is also about a lot more than what the bank is willing to lend you; it's about what you know you can afford. "A buyer needs to understand what the monthly payments will be," he said. Even if the bank says you can afford to borrow more, you have to set a firm limit you feel comfortable with. Try not to spend more than 30% of your monthly income on your housing expenses.

Knowing when to walk away
While you may have your heart set on your dream home at the beginning, that doesn't mean you will ultimately get what you want. The home negotiation process is fickle, and there are many factors that can influence buyers or sellers to walk away from negotiation and start over with another buyer or a different home.
Reasons you should consider walking away can vary depending on the home you're trying to buy, but they could include:
The seller is asking for more than their home is worth. Bittencourt says there are certain sellers who remain unrealistic about their home's value even after they are shown prices on comparable properties. "If a buyer makes an appropriate offer based on relevant comps and the seller will not counter it, they should walk away," he said. "It's very likely the property will sit on the market and, in time, the seller will need to reduce the price."
The seller doesn't want you to have a home inspection. If the house is older and maintenance has been deferred, be cautious of sellers who are insisting that you don't have an inspection contingency, says Fastow. This can be common in very competitive markets because sellers may feel they have enough interest in the home to get away without agreeing to an inspection, but it's a big gamble to purchase a home without one.
Your real estate agent warns you to reconsider the home you're interested in. Johnson says having a trusting relationship with your real estate agent is vital for any negotiations. "Give your agent permission to tell you if they think you should walk away from a home," he said. You also have to be prepared for your agent to tell you if you're being unreasonable in your negotiations as well.
The seller won't negotiate important repairs. If a home inspection has brought forth serious problems or the need for repairs and the seller won't budge, you may need to walk away from the home and find a different property.
How to add in extras
While the sales price of the home and repairs are always up for negotiation, many realtors note that it's possible to negotiate "extras" you may want from the home. This could include things like light fixtures that are not attached to the home as well as furniture, curtains, and décor. Anything in the home that you want could potentially be up for grabs if you ask for it and negotiate it into your contract.
It can be messy. Fastow says that many real estate agents hate this part of the process because it muddies the waters with regards to the sale of the home, but it's still possible. Most of the time, you can ask for the items you want when you make an offer on the home then establish a second contract for the purchase of the items. However, you can also draft an offer to purchase the home that includes the desired items within it, he says.
Fastow says he normally suggests creating a separate contract for items you want to buy. "Doing it this way keeps the two transactions separate and doesn't complicate the home sale negotiations," he said. "As a buyer, ask yourself if you really want to risk not getting a house because you want a specific piece of furniture or piece of art."

Negotiating with your lender
You want to negotiate the price of your home to ensure you're getting the best deal possible, but you should also negotiate terms and conditions with your lender. This part of the process starts when you actually shop for a home loan since the lender you choose will determine how much you pay for closing costs along with the interest rate you qualify for.
Before you shop for a home, you should get pre-qualified for a mortgage with a lender you trust. Also, make sure to compare several lenders to ensure you're getting a home loan with the lowest rate and best terms.
From there, you can still negotiate with the lender you decide to work with. While not all closing costs can be negotiated, certain ones can. Fees you may be able to negotiate down during the process include:
Origination, underwriting, or processing fee
Discount points
Commitment fee
Rate lock fee
Pest inspection
Survey fee
Title search
Settlement agent fee
Lender's title policy
Title – Insurance binder
By asking your lender to negotiate down or waive any of the fees above, you can reduce the closing costs on your loan and save money.

Best negotiation tips for home buyers
Buying a home is an exciting proposition, but it's important to keep your head in the game. If you approach the home negotiation process like a pro, you can save money and get the home you want. Consider these pro negotiating tips from realtors we interviewed:
Use your own agent. While you can write an offer with the agent who is representing a seller, you should hire your own agent to represent your best interests, says Fastow. Remember that the seller is paying the agent fee no matter what, so it doesn't cost you more to find an agent you feel comfortable with. By having your own agent, you're more likely to get impartial advice.
Keep emotions out of the process. "Try and stay as unemotional and pragmatic as possible," said Fastow. "You are buying a home and it is a personal decision and you obviously want a home you love, but try and see it as a transaction and leave the emotion out of the negotiating room." In other words, don't be willing to overpay or accept an unfair offer just because you fell in love with a home.
Get pre-qualified. Whether you're in a hot market or not, having a pre-qualification letter from a mortgage lender can help you secure a deal. When you're pre-qualified for a mortgage, this lets the seller know you are more likely to see the sales process from beginning to end.
Be willing to compromise. "Negotiations do not have to be adversarial and you should always try to see the other side's point of view," said Lippi. "You need to 'get to yes' and doing that means both sides need to give and take a little in the negotiation process."
Know the real value of the home you want to buy. No matter how much you're willing to pay for a home, you should only pay what it's worth. Having your real estate agent look at sales prices on comparable properties within the last six months is the best way to find the value of the home you want to buy.
Keep your cool. Buying a home can be both stressful and exhilarating, but you need to remain calm if you hope to get through the process with a fair deal and the home you want. The best way to do this is to hire a real estate agent you trust. With a qualified and experienced professional on your side, you'll get quality advice that can give you an edge throughout the negotiation process.