The Best Time for Selling Your House
Updated August 23rd, 2019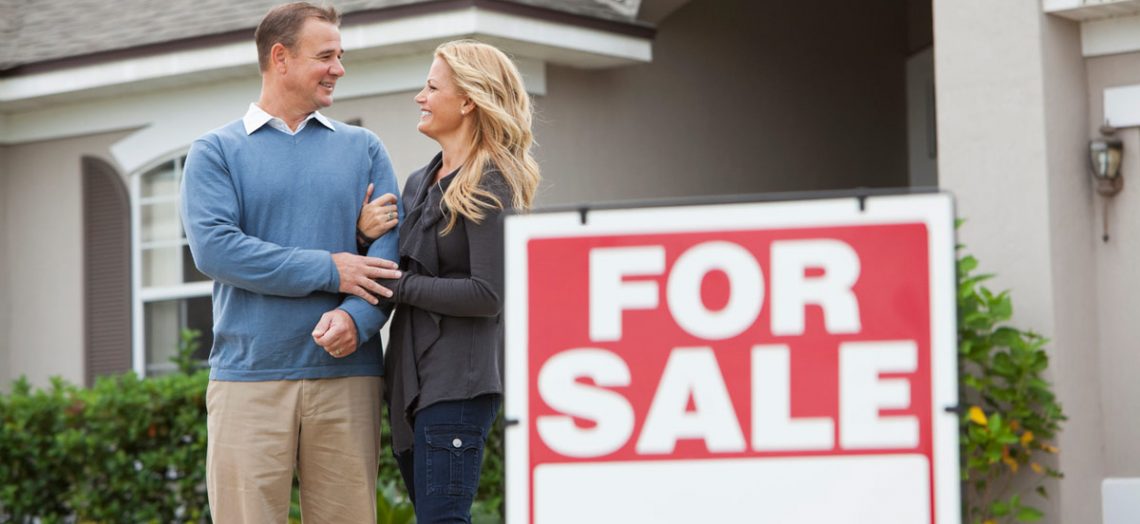 Home sales take place in all sorts of conditions, from a rainy day in June or a snowy one in December. But if you look at the data, sometimes of the year are busier for buying and selling than others. The number of new and existing home sales peaks in the spring and summer, according to data from the U.S. Census Bureau and National Association of Realtors.
The best season to sell: Spring or summer
"People shop more in the spring and the summer," said Tendayi Kapfidze, chief economist at LendingTree. Kapfidze said the major factors driving the bump are school schedules and the weather. Many people want to move in the late spring or summer, in between school years, and they prefer to look for new homes when the sun is shining and they don't have to deal with ice or snow.
The increase in home shoppers in the spring and summer translates to rising demand, which leads to a small increase in sale prices during those months, according to data that tracks sales. A month-by-month graph of the S&P/Case-Shiller U.S. National Home Price Index over the last 10 years shows how these seasonal peaks occur, even with the larger rises and falls in the housing market.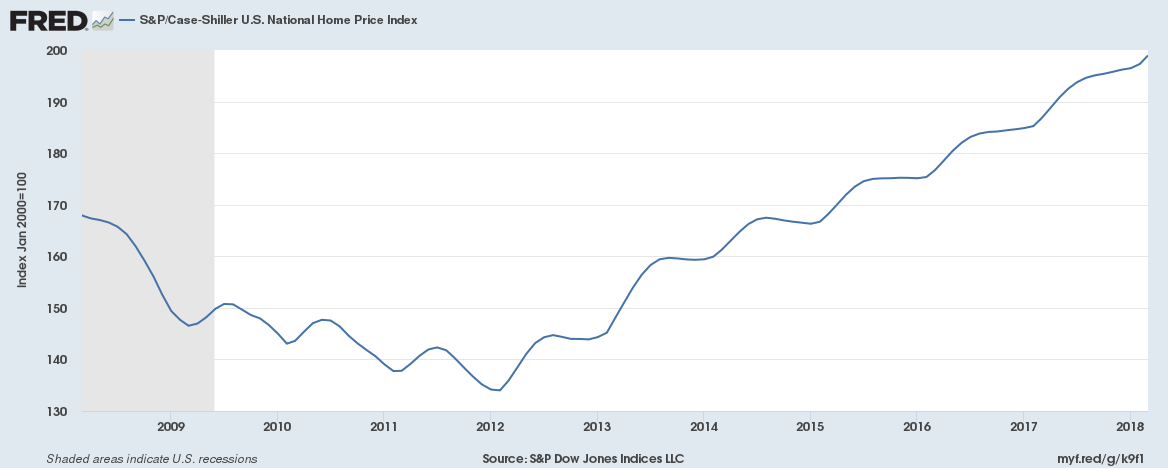 The best month to sell: May
ATTOM, a real estate data provider, recently crunched the numbers to find out which month netted the highest prices for sellers. Their analysis looked at 14.7 million home sales from 2011 to 2017. Their conclusion: May is the best month to sell, with homeowners receiving a price that was an average of 5.9% above the estimated market value. The next best months were June and August. You can see the full month-by-month table below.
2011 to 2017 Sales of Single Family Homes and Condos
Month
Seller Premium
May
5.9%
June
5.8%
August
4.2%
July
3.8%
February
3.4%
April
3.4%
September
3.2%
March
3.1%
November
2.6%
January
2.3%
October
1.6%
December
1.6%
All Months
2.9%
Source: ATTOM DATA SOLUTIONS
While the data shows consistent seasonal peaks and troughs in housing prices, these variations are not that large. A 2013 study in the Journal of Housing Research found that seasonal price changes vary from an average of -2.78% on the downside to 1.93% on the upside, so the overall range is less than 5%.
Aim to list your home in March or April
Daren Blomquist, ATTOM's senior vice president of communications recommended trying to list in March or early April since the people who list then get the first crack at the upsurge in spring buyers. That rising demand, combined with less competition from other sellers in early spring, is why he believes you see the highest prices in May. Those are usually houses that were listed in March/April and then closed one to two months later.
"It's probably not going to be the driving factor, but if you have flexibility about when you sell then why not take advantage of the market factor," Blomquist said.
Timing depends on location as well
Not every market follows the same seasonal patterns. For example, ATTOM's research found that in some of the Texas markets, like Dallas and Houston, the best time to sell is January. The same is true with Miami. In Phoenix, peak prices occur in November.
More research needs to be done into the exact cause of the regional variations, but Blomquist has a few theories.
"It's funny how there seems to be a connection to the weather for sure," he said.
He thinks one reason markets like Miami and Houston may peak in January is because they are popular with snowbirds who flee the Northeast in the winter and hunt for a home in a warmer climate. Another possible explanation, he suggested, is that it's just too hot to house hunt in late spring or summer in some places. So, for example, the bulk of buyers in Phoenix might choose to look in the fall.
The Journal of Housing Research study also made an attempt to explore the causes behind seasonal price patterns. The researchers' analysis pointed to regional weather patterns as a likely factor in pricing variation. Their study suggested one cause for unusual pricing patterns; Cities which are tourist destinations appeared to show less seasonal variation than others.
How do you apply this to your home selling strategy?
Experts at LendingTree said that while the added knowledge about seasonal buying trends can be helpful, it's important to keep the information in perspective.
Kapfidze said trying to time your sale around seasonal price trends is "not a game" he would suggest playing. The housing market can be unpredictable. He also points out that every month you are waiting to sell is probably costing you money, in terms of carrying costs and delayed future planning.
"Sell your house when it's best for whatever sort of life decision you are making," he said.
Gary Malin, president of New York real estate brokerage Citi Habitats, said sellers who target the spring and early summer months will have the best opportunity to sell at the pricing they want and to sell quickly since that's when the most people are shopping for homes
At the same time, he said you need to be realistic. "Your home's price is what it is," he said, and seasonality is not going to change that.
Not everyone has the flexibility to time their listing, but if possible, Malin recommends avoiding putting your house on sale in August and over the holidays, when the market is really slow and it may take a long time to sell. Sometimes a house that's been sitting on the market too long can provoke questions and doubts from buyers.
Tips for selling in an off-market
If you do have to sell in a less than ideal time, there are things you can do to help counter the seasonal impact.
Kapfidze believes the seasonal variation is such a small percent of the overall home price, it might just be something you can negotiate away.
Malin recommends those listing in the late summer or winter put extra effort into styling their home to attract the smaller number of shoppers.
Firstly, he suggested sellers declutter and eliminate excess personal items. They should also choose attractive, neutral furniture and design their home in a way that highlights its best qualities and make any minor renovations that are needed.
"If you need to show in a time when things aren't as vibrant, when there aren't as many people looking, you need to put your best foot forward," Malin said.
The takeaway
Data shows sale prices tend to peak slightly in the spring and summer months when more house hunters are looking to buy. There is no need to bend over backward to sell your home during a specific month, but it's useful information to incorporate into your planning.