Down Payment Requirements for Rental Property: What You Should to Know
Updated August 26th, 2019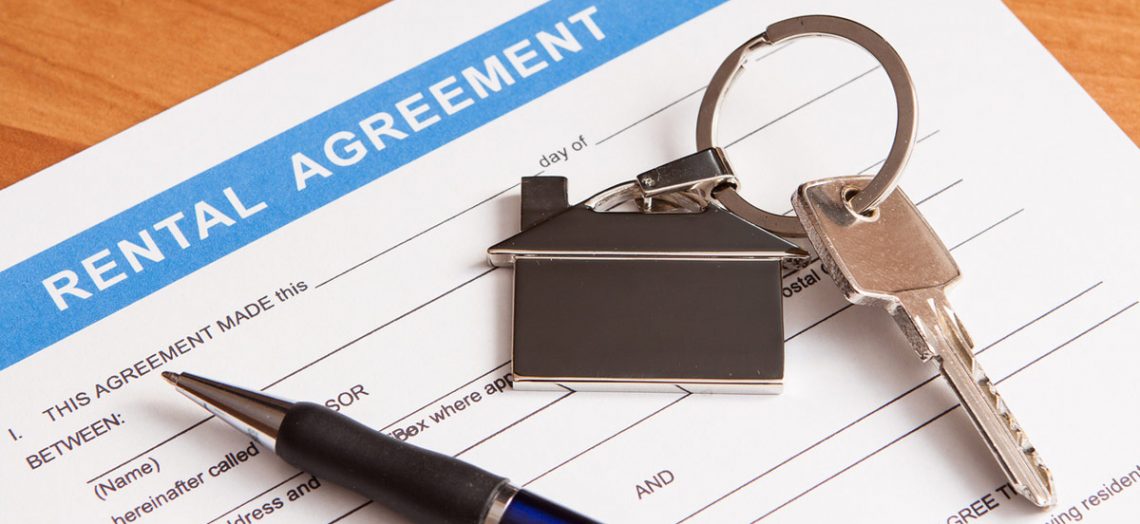 Buying rental property can be a smart way to diversify your investments and build long-term wealth. Not only are you investing in something separate from the stocks and bonds that likely make up your retirement fund, but you're buying into an investment that's much more real — an investment you can see and touch.
While being a landlord can be challenging, there are myriad benefits that come with owning an investment property. First off, you can build wealth as your property grows in value over time. As an added bonus, you get to build even more equity by having tenants pay your mortgage for you. Last but not least, you can also earn consistent rental income if you purchase a property that turns a profit.
While all these benefits are hard to ignore, there's a giant roadblock that stops some would-be real estate investors from getting started — the down payment requirements. Before you start searching for a property to buy as an investment, it's crucial to understand how much you'll need to put down, as well as credit and income requirements, so we asked a manager at a mortgage lender that originates loans for rental properties what borrowers need to know.
Down payment for investment property: How much do you need?
When it comes to buying investment property, the down payment you'll need is determined by several factors, including your credit score, income and debt-to-income ratio.
However, it also matters whether you plan to live in the investment property you want to buy. If you want to buy a duplex or a property with three or four units and live in one of those units, for example, you will likely be able to purchase your investment property with less money down upfront.
If you don't plan to live in your investment, you will typically need around 15% to 20% down payment for a single-family home. To qualify for the lower 15% down payment, you usually need a credit score of 720 or higher. For a multi-family unit you don't plan to live in, you will likely need to put down 25% of the purchase price.
If you plan to buy an investment property you can also live in, the rules can be a lot looser. With a conventional mortgage, you may be able to buy a two-unit primary residence with 15% down or a three or four-unit primary residence with 20% down.
If you are willing to borrow the money with a FHA loan, on the other hand, you can buy an investment property with up to four units with as little as 3.5% down, provided you are buying the investment as your primary home. FHA loans are only for owner-occupied units, so you cannot use this type of loan unless you're going to reside in the property.

How your credit score can impact your investment property down payment
While the rules listed above are a good rule of thumb, some mortgage lenders offer some leeway for investors who have exceptionally good credit and a solid history of income and employment.
Fannie Mae lists guidelines in its eligibility matrix that show how your credit score plays a role in the down payment you're required to make. For single family investment properties, for example, you can qualify for a home loan with a credit score of 640 if you have a down payment of 25% or more and a debt-to-income ratio (DTI) or 36% or less. If you have a debt-to-income ratio of 45% or less, you need a credit score of 700 to qualify for a down payment of less than 25% and a credit score of 660 to qualify with a minimum down payment of 25%. This all assumes you have six months of liquid financial reserves set aside.
The bottom line: It's always smart to build up the best credit score you can before you buy an investment property or a primary residence. Better credit can help you qualify for a lower down payment and a home loan with a lower interest rate and better terms. If you're unsure how your credit score looks, you can check it for free online.

Can you use a down payment assistance program to help with a rental property?
Generally speaking, you cannot get approved for a down payment assistance program when you are buying investment property, unless you also plan to live in it. That's because these programs were invented to help people get into their own homes — not to help people invest in real estate.
Further complicating the matter is the fact that the lenders require down payments to come from your own funds — as in, you typically cannot use a financial gift from a parent as a down payment when you buy an investment property.
Still, there are several strategies to consider that could help you pull together the down payment you need:
Save up. The most obvious way to secure a down payment for an investment property is to save up the cash you need over time — this may not be an easy feat. However, having the cash reserves to invest in real estate will help you prove to yourself and your lender that you are financially stable enough to become a landlord.
Take out a home equity loan or HELOC on your primary residence. If you have considerable equity in your primary residence, you could consider taking out a home equity line of credit (HELOC) or home equity loan to secure funds for a down payment on a rental property.
Consider buying a multi-family unit and living there. We already mentioned how you could put down as little as 3.5% on an investment property with up to four units with an FHA loan. If you are willing to live in your investment property, this could be a savvy financial move.
How much rental property can you afford?
When it comes to buying an investment or rental property, the requirements to qualify for the loan are very similar to those required for the purchase of a primary residence.
Generally speaking, you need to meet the following criteria to qualify:
Good or decent credit: While you could get a conventional mortgage on an investment property with as little as 15% down with a credit score of 720 or higher, you would typically need a credit score of at least 640 to buy an investment property you don't plan to live in, though some lenders may allow a slightly lower credit score.
Down payment funds: We already covered down payment requirements for investment property, but it's important to note that none of the down payment can be a gift — it all has to be your own funds.
Debt-to-income ratio requirements: You typically need a debt-to-income ratio of 43% or less to qualify for a mortgage. However, this is just a rule of thumb, since Fannie Mae asks for a debt-to-income ratio of 45% or less on loans that meet their guidelines.
You also need to be able to prove employment and enough income to qualify for the mortgage on an investment property. Fortunately, your lender will typically consider market rent on a property as part of the income requirement. This will let you count future rents as part of your income, thus making it easier to qualify for the loan.
It's also important to note that all of these rules may be bent or adjusted if a buyer comes to a lender with a really high credit score and a big down payment.
How will the financials on your rental property work out? The best way to find out is to take the time to run some very basic numbers. Start by coming up with a list of rental properties you might want to consider, along with the cost of buying them. From there, play around with a mortgage payment calculator to figure out how much your monthly payment would be, including principal and interest on your mortgage.
With a few rental properties in mind, you can search for comparable rentals to see how much they are renting for each month. Your local newspaper could be a good resource for this, as well as websites with rental listings such as craigslist.org or Rent.com.
Once you figure out how much you could potentially rent your property for, you'll want to tack on some funds to set aside for repairs and upkeep each month. Many real estate investors follow the rule of thumb of saving 10% of the rent for repairs, maintenance and upkeep. If your investment property could rent for $1,500 per month, for example, you would plan to set aside $150 per month for future expenses. In addition, make sure to consider other costs like property taxes and homeowners insurance. Your real estate agent or lender may be able to help you come up with estimates for these expenses based on their experience.
Finally, make sure you remember that buying a rental property is a lot more expensive than buying a primary residence. Not only will your interest rate be higher, but closing costs, appraisals and everything else that goes into the process will be more expensive because it's a higher risk loan.
Like we mentioned already, your mortgage lender will likely be willing to consider future rent from your property to offset the income requirement. This will be easy for them to do if the property was already an investment property, since they will have a rental history to look at. In the absence of a prior rental history, your lender can look at market rents in your area to come up with a reasonable expectation for the rent amount you'll be able to bring in.
Final thoughts
If you're in the market for a rental property, there are a few steps you can take now to improve your chances at qualifying for a loan. The first step you should take is finding out your credit score to see if it needs work. If your score is below 700, it won't hurt to take steps to improve your credit in the short-term. The easiest and quickest progress you can make usually comes from paying down debt to decrease your credit utilization, making sure all your monthly payments and bills are being paid on time and refraining from opening or closing new lines of credit while you prepare for your new investment.
Since a bigger down payment can make the investment property loan process smoother, you should also save as much as you can while you continue your search for an investment property that will help you meet your goals. While your credit score, income and debt-to-income ratio will play a role, your down payment — or lack thereof — can make or break your dream of becoming a landlord.