Understanding Mortgage Refinance Closing Costs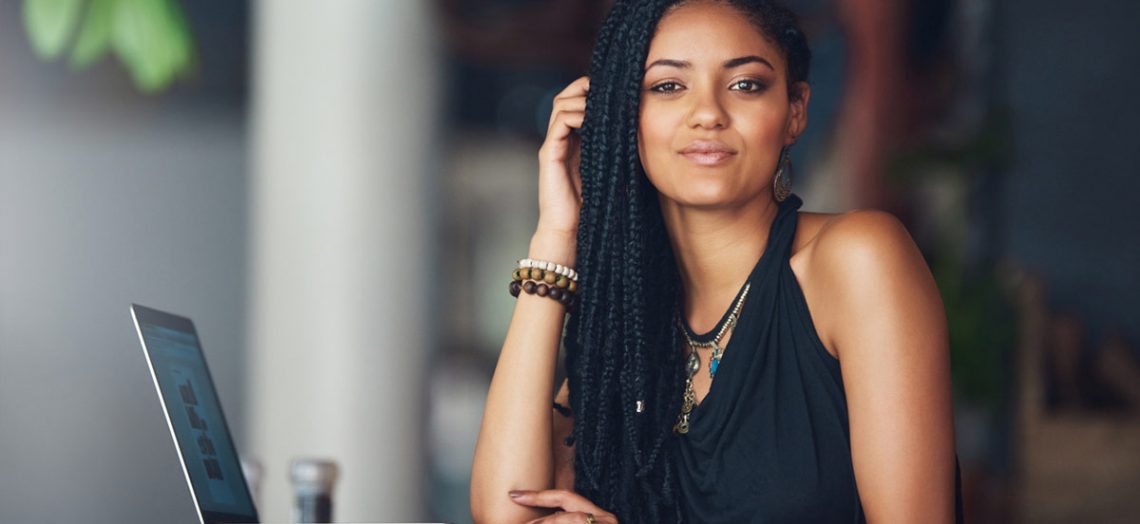 Are you planning on refinancing your existing mortgage with a new home loan that has a lower interest rate and better terms? If so, you need to make sure refinancing will save you money over the long term. Just locking in a lower rate doesn't necessarily save you money when you refinance — you also need to consider how much it will cost you at the closing table.
Keep reading to find out how much you can expect to pay on average in mortgage refinance closing costs, how lenders calculate closing costs and how you can reduce those costs. In addition, explore the most common fees you might have to pay during a refinance.
Calculate your mortgage refinance costs
You'll have to pay closing costs on a refinance, just like on an original mortgage. Don't let those pesky fees lenders tack on prevent you from refinancing your mortgage. The goal of refinancing is to lower your interest rate or cash out on some of your equity, so if a new loan makes sense, do it.
One of the problems with closing costs is that there's no standard method to calculate them. There typically are no fixed costs involved, so how much you pay in fees depends on the lender and your location. In most cases, the best way to calculate your refinance closing costs is to use a reliable refinance calculator. Not only will it give you an estimate of the closing costs you can expect to pay if you refinance, it can tell you how long it would take you to recoup those costs during the life of your loan.
How much are refinance closing costs?
A number of different factors determines how much you can expect to pay in refinance closing costs. For example, any tax-related fees you pay at closing will depend on where you live. Your credit score, loan type and how much equity you have in your home will also affect your closing costs.
Because you've already qualified for at least one mortgage (when you originally bought your home), you're probably not unfamiliar with closing costs. Generally speaking, you can expect to pay most of the same fees you did when you closed on your first mortgage. As you probably know, lenders don't charge a standard closing cost (whether it is a purchase or refinance transaction); instead, they charge you based on your circumstances and your location.  
On average, refinance closing costs range from 3 percent to 6 percent of your loan amount (again, depending on your location and your lender). On a national level, the average closing costs were $4,876 per transaction, according to data released on Oct. 24, 2017, by ClosingCorp, a leading provider of real estate data and technology for the mortgage industry. The average closing costs varied significantly by state and county.
The company compiled the median fee amount for several common closing costs, including settlement fees (origination, underwriting or application fees), title fees, taxes and home inspections. Because closing costs vary significantly by location, it's crucial you review the most common fees so you'll at least have an idea of what you can expect to pay.
Here is a breakdown of the most common closing costs in a mortgage refinance transaction:
Common Mortgage Refiannce Closing Costs
Common closing cost
Average cost
Loan application/origination fee
0 percent to 1.5 percent of the loan amount
Loan underwriting fee
1 percent of the loan amount
Home appraisal
$300 to $500 for a single-family home, $600 or more for a multifamily home, depending on location and property condition
Yield-spread premium
Approximately 0.25 percent to 1 percent of loan amount
Title insurance
$1,000, depending on where you live
Credit report fee
$30 to $100
Discount points
One point equals 1 percent of loan amount
Prepayment penalty
Varies by lender; typically one to six months worth of interest or a percentage of the remaining principal balance
VA funding fee
Cash-out refinances:

Regular military: 2.15 percent of the loan amount for first-time use, 3.3 percent for each additional use

Reserves/National Guard: 2.4 percent of the loan amount for first-time use; 3.3 percent for each additional use

Interest rate reduction loans (IRRRLs):

0.5 percent of the loan amount; 1 percent for manufactured homes
Loan application/origination fee. Lenders charge this fee to start the mortgage application process. The actual fee amount varies by lender, and some banks require you to pay it upfront. The application and loan origination process cost lenders money, so think of the fee as your way of telling the bank you "intend to proceed" with your application. Some lenders will waive the fee once the loan process is complete. Most lenders, however, won't refund the fee if they reject your application.
Loan underwriting fee. Lenders charge this fee to have a mortgage underwriter assess your ability to repay the new mortgage. The cost is generally 1 percent of the loan amount, depending on your situation. In some cases, lenders will combine the underwriting fee with the origination/application fee.
Home appraisal. Many lenders order a home appraisal whether you're purchasing a home or refinancing an existing mortgage. Banks can't determine how much you can borrow until they have an appraisal that lets them know your home's true market value. There are exceptions to this rule. For example, if you're refinancing an FHA loan into another FHA loan using the government agency's streamline refinance program, you typically don't need an appraisal.
If you're wondering why lenders can't use the appraisal from your first mortgage, chances are the value of your home has changed since you got your mortgage. Fannie Mae and Freddie Mac, the two government-sponsored enterprises that buy mortgages from lenders, recently started approving mortgage refinances without formal appraisals, according to The Washington Post.
Title insurance. All lenders require title insurance, which covers any ownership issues that might arise on your property's title during your loan term. Because you're refinancing your original loan, you've already bought a lender's and owner's policy. Once you've refinanced your mortgage, the original lender's policy is no longer valid and you must buy a new one.   
Yield-spread premium. The lender pays this fee to a mortgage broker and typically passes the charge on to you in the form of a closing cost. A yield-spread premium applies only if you use a mortgage broker who arranges the new financing between you and another lender.  
Credit report fee. It costs money to pull a copy of your credit report, and lenders want to see it before they proceed with your application. Keep in mind that lenders pull several different versions of your credit report, so prices will vary. All mortgage lenders, however, use credit-scoring models created by FICO.
Discount points. Also known as mortgage points, you pay discount points fee to your lender at closing for a reduced interest rate. Points equal 1 percent of the loan amount for every $100,000. For example, if you buy two points on a $100,000 mortgage, it will cost you an additional $2,000 at closing in exchange for a lower interest rate throughout the life of your home loan.
Prepayment penalty. If you pay off your mortgage early  — usually within three to five years — some lenders might charge a prepayment penalty. Check your original mortgage loan documents and look for any prepayment penalties that apply if you a pay off your loan early.
You could potentially end up paying more fees, depending on where you live and what lender you choose. Your lender might require you to pay additional property taxes if you don't currently have an escrow account. You also might also encounter smaller fees that can really add up, such as courier, recording, rate lock or prepaid interest charges.
Make sure you ask lenders for a loan estimate before you commit to anything. Formerly known as the good faith estimate, a loan estimate will detail what your closing costs might be at the end of the mortgage process.
Ways to reduce refinance closing costs
The fees lenders charge aren't simply a few "out-of-pocket" expenses you need to pay to process your loan. Closing costs can impact how much you will pay throughout the life of your loan, and those fees can also help you determine whether or not it's cost-effective to refinance your mortgage. With so much money at stake, you need to find ways to reduce closing costs. If you're not very good at haggling, here are some money-saving ideas to help you get started:
Ask the lender to waive the appraisal. Fannie Mae, one of the government-sponsored enterprises discussed earlier, began allowing lenders to waive appraisal requirements. If you are looking to save money on a limited, cash-out refinance, you might qualify for a waiver on a primary or secondary home with a loan-to-value ratio of up to 90 percent (75 percent on investment properties).
Cash-out refinances qualify for a waiver on primary or secondary residences with LTVs of up to 70 percent and 60 percent on investment properties. An appraisal waiver could knock $600 or more off your refinance closing costs.
Save money on title insurance. When you refinance your original mortgage, the lender's title insurance is no longer valid. Although you're not required to buy another owner's policy, you must buy another lender's policy. You can save money on a lender's policy by asking for a reissue rate, which is a discount rate you typically get when you buy a new lender's policy with the title insurance company you used for the original loan. You can save as much as 50 percent by qualifying for a reissue rate. Certain restrictions apply, so make sure you ask your lender about reissue rates.
The bottom line on lender charges. It doesn't matter what lenders or government-backed agencies choose to call closing costs. From settlement fees to attorney's fees, the bottom line is lenders must disclose what they charge in closing costs. What you should concern yourself with are the total closing costs, and there is nothing stopping you from negotiating the lowest possible total based on your creditworthiness as a borrower.
Be wary of "no closing cost" refinances
Many lenders today offer "no closing cost" or "zero closing cost" mortgages. Instead of requiring you to pay fees upfront, lenders pay most of the closing costs. That sounds pretty good, right? One of the goals of refinancing is to save money, so why not save money on fees by letting the lender pay them? Not so fast.
Think about your refinance in terms of what you hope to achieve. If you want to lower your monthly payments by reducing your interest rate, a "no closing cost" mortgage is probably not the right choice. Lenders don't just give money away — they might try to recoup some of those fees by giving you a higher interest rate on your mortgage refinance. If you're trying to lower your monthly payments by refinancing, a no closing cost mortgage might defeat the purpose.
The bottom line
With interest rates steadily rising in 2018 and many financial analysts expecting another target interest rate increase by the Federal Reserve, closing costs are critical — particularly if you plan on refinancing your mortgage. You've probably heard it a million times, but listen again because it's so important — before you sign on the dotted line, do your research and comparison shop for the very best deal you can get.
When you receive a loan estimate from a lender, don't just scan it. Check each fee carefully and don't just pay it because the lender is asking you to. Make sure you understand what each fee is and what it covers, and don't forget to ask the lender about any charges that seem unnecessarily high.