What Is Mortgage Forbearance?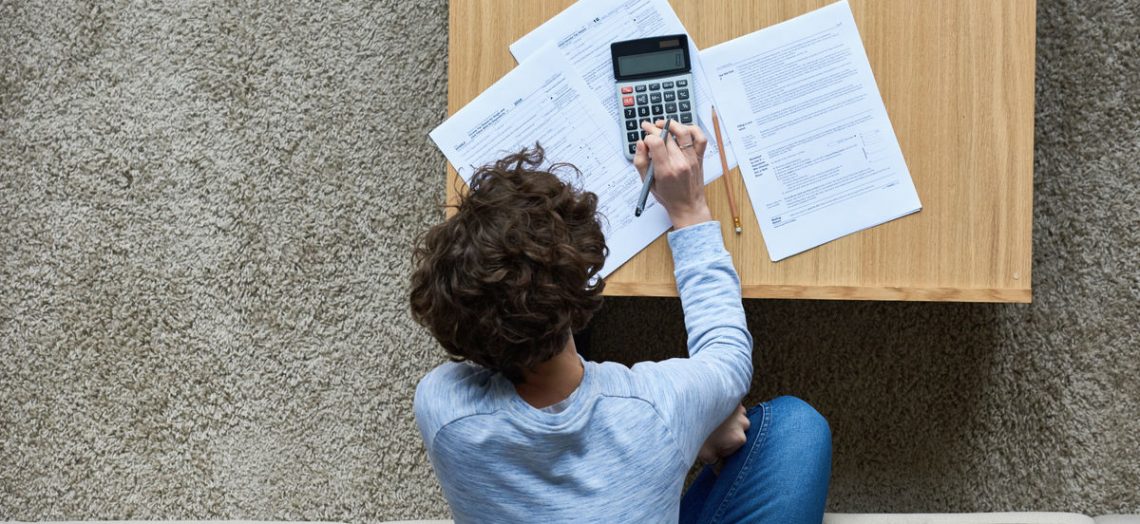 It can be frightening when you run into trouble paying your mortgage — and it can be daunting to figure out just what to do about it.
Fortunately, homeowners who face hardship and difficulty making their mortgage payments have multiple options. One of those options that may not be widely known is called mortgage forbearance.
What is mortgage forbearance?
Mortgage forbearance is when your lender agrees to temporarily suspend or reduce your mortgage payments for a specific amount of time.
This type of arrangement is meant to help homeowners navigate a temporary hardship, like if you were ill for an extended amount of time and had to miss work without receiving pay.
Mortgage forbearance is for consumers who anticipate a fairly quick end to their financial struggle and just need a little help until their situation improves. It is not intended for consumers who have difficulty affording their mortgage in general.
How mortgage forbearance works
Mortgage forbearance can last one month, a few months or even 12 months, depending on your situation, your mortgage and what your lender allows.
During the time your mortgage is in forbearance, the amount of your payment that was reduced or suspended will continue to accrue. When the forbearance period ends, you will be responsible for paying back the unpaid sum in addition to making your regular monthly payments.
Options for repaying the past-due amount include making a lump sum payment to bring the mortgage current or by entering a repayment plan where an additional amount is added onto your regular monthly payment until the unpaid balance, including interest, is satisfied.
Your lender may also offer additional options at the end of the forbearance period, such as a loan modification which permanently alters the terms of your mortgage.
How to get mortgage forbearance
The process for applying for mortgage forbearance varies by lender, but generally, you initiate it by contacting your bank or lending institution.
Bridgette Russell, managing director of the Homeownership Center at the Neighborhood Housing Services of New Haven, in Conn., said homeowners should contact their lender as soon as they encounter or suspect they'll have trouble paying their mortgage.
"I would say nine times out of 10, people are not coming until they are behind or they are being called by the lender," she said. But at that point, your options may be limited.
Once you contact your lender, you will need to supply some documentation of your situation. "Most lenders or servicers will have some sort of mortgage assistance package that you'll have to fill out," Russell said.
In addition to completing an application, lenders will typically request the following:
Proof of income. You will need to provide proof of all sources of income, benefits, or unemployment assistance as applicable.
Documentation of your hardship. Depending on the nature of your situation, you may need to provide a letter detailing your financial difficulty or supply proof as determined by your lender.
Details of household expenses. Prepare to provide the specifics of all your monthly bills.
Your lender may request additional information, such as tax returns or details of your assets.
You and your lender will discuss your options and the terms of the forbearance, including the amount you will be required to pay, how long your payments will be reduced or suspended and your repayment options once the forbearance ends.
Is mortgage forbearance right for you?
The terms of mortgage forbearance vary by lender, so before finalizing an agreement, be sure you understand exactly how it will work. You want to make sure that entering forbearance will be helpful to you in the long run and will not put you in a worse situation.
Consider what your payment will be once the forbearance ends, and make sure it will be manageable. Russell said she has seen many clients unable to keep up with the new payment after the forbearance period. "More often than not, if someone is already struggling, then making a payment and a half or a payment and a third is not sustainable," she told LendingTree.
Russell said she also advises clients to specifically ask how their account will be reported to credit bureaus during the forbearance period. "If it's a 12-month plan and you're being reported late every month, it's going to take a toll on your credit score," she cautioned.
Some lenders will agree not to report your account at all during the forbearance period, Russell said. Other lenders, such as Wells Fargo, may report the account as "paying under a partial or modified payment agreement."
Additionally, Russell said homeowners should ask if their account will accrue late fees. "These are all things that need to be negotiated, not assumed," she said.
Pros and cons of mortgage forbearance
While entering mortgage forbearance can provide relief, be sure you weigh both the positive and negative sides.
Pros
Allows you to stay in your home and avoid foreclosure.
Gives you time to address a temporary financial difficulty.
You may have a significantly reduced payment or no payment at all for a period of time.
Less of a hit to your credit than foreclosure or multiple late payments (if the lender agrees not to report the account as late).
Cons
The unpaid portion of your payments will continue to accrue.
You may still be charged late fees.
Your account may be reported to the credit bureaus as a modified payment agreement or as past due.
You may have a higher payment or will need to pay a lump sum after the forbearance.
You may still need to find another solution or face foreclosure if you are not back on your feet after the forbearance.
Will not help you if you are in a home you cannot afford.
Alternatives to mortgage forbearance
Mortgage forbearance is just one option homeowners have. Depending on your situation and whether or not the goal is to stay in your home, other solutions include:
Loan modification: A permanent change to the length of your mortgage, the interest rate or both, which results in a lower payment.
Mortgage refinance: If you have equity in your home, you may be able to refinance the terms of your mortgage to lower your payment.
Selling your home: If there is equity in your home, and you want to find a more affordable living arrangement, you may choose to sell your home.
Short sale: If your home is underwater, your lender may allow you to sell your home for less than what is owed on the mortgage.
Deed in lieu of foreclosure: Also called voluntary foreclosure, you may have the option to terminate your loan by giving up your home.
Each of these choices comes with their own pros and cons, so do your research and make sure you understand the terms of each. Again, if you expect you may have difficulty making your mortgage payment, reach out to your lender immediately.