How Does LendingTree Get Paid?
LendingTree is compensated by companies on this site and this compensation may impact how and where offers appear on this site (such as the order). LendingTree does not include all lenders, savings products, or loan options available in the marketplace.
Why You Should Refinance Your FHA Loan to a Conventional Mortgage
Updated on:
Content was accurate at the time of publication.
It's worth it to refinance an FHA loan to a conventional loan if you've built enough equity in your home and can get rid of costly monthly mortgage insurance. However, you'll need to determine if you can meet more stringent qualifying requirements before you trade your FHA loan for a conventional mortgage.
Can you refinance an FHA loan to a conventional loan?
Yes, as long as you qualify. In 2023, you'll need an even higher credit score and lower debt-to-income (DTI) ratio to get the best rate on a conventional loan versus one backed by the Federal Housing Administration (FHA). That's due to changes in fees that will affect conventional loans after May 2023. Watch for the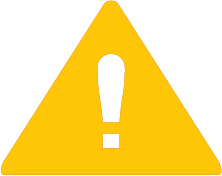 sign below for information about what's changing.
You may qualify to refinance an FHA loan to a conventional loan if:
Your credit score is higher. You'll need a minimum 620 credit score for conventional financing (compared to 500 for an FHA loan).

  Having a 740 credit score used to reward you with with the lowest conventional interest rates available — however, you'll need a score of 780 or higher when the conventional loan fee adjustments start in May.

You've paid off a lot of debt. Conventional lenders prefer that your total monthly debt makes up 50% or less of your income. If you've cleared out credit card balances or paid off a high-balance auto loan, a conventional mortgage may be an option for you.

  A DTI ratio above 40% will come with an extra cost that may increase your closing costs or conventional interest rate after Aug. 1, 2023.

You don't need a co-borrower anymore. If you're making more money since you bought your home, you may be able to remove a relative or parent from your loan if they cosigned to help you qualify for an FHA loan.
Your spouse has racked up extra debt. If you live in a community property state (Arizona, California, Idaho, Louisiana, Nevada, New Mexico, Texas, Washington or Wisconsin), your spouse's debt is counted against you with an FHA loan regardless of whether they're on the loan. You can leave your spouse and their debt off a conventional loan refinance, no matter where you live.
Pros and cons of refinancing from FHA to conventional
Pros
You may get rid of mortgage insurance. If you refinance an FHA loan to a conventional loan, you may be able to eliminate monthly mortgage insurance. Conventional loans don't require mortgage insurance if you have at least 20% equity in your home.
You won't pay lifetime FHA mortgage insurance. One of the drawbacks of FHA financing with a minimum down payment is you'll pay monthly FHA mortgage insurance for the life of the loan. With a conventional loan, you'll pay private mortgage insurance (PMI) if you don't have 20% equity, but it drops off automatically once you've paid your loan balance down to 78% of the original purchase price. You can also request PMI cancellation if you've made extra payments to bring your loan balance down to 80% of your home's original value.

Some good news about monthly FHA mortgage insurance in 2023
>
The Federal Housing Administration recently lowered the annual mortgage insurance premiums by 30 basis points, which will reduce your
monthly payment
. The new premium only applies to new FHA loans..
You can refinance sooner than you could with an FHA streamline
. There are no time limits on how soon you can refinance from FHA to conventional. As long as you qualify and there's a financial benefit, you don't have to wait to make the change. However, you'll need to make at least six payments on your current FHA loan to take advantage of the easy qualifying guidelines of an
FHA streamline
.
You can tap equity and avoid paying mortgage insurance again. You can borrow up to 80% of your home's value with both an FHA and conventional cash-out refinance. However, unlike an FHA cash-out refinance loan, a conventional cash-out loan doesn't require any mortgage insurance.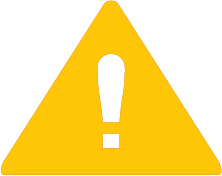 Conventional cash-out refinance rates and costs may be much more expensive after May 1, when Fannie Mae and Freddie Mac will assess fees that range between 0.375% and 5.125% of your loan amount.
You can borrow a higher loan amount than FHA loan limits allow. As of 2023, the conventional conforming loan limit is $726,200 for a single-family home in most parts of the country. The FHA loan limit is capped at $472,030 for one-unit homes in most U.S. counties.
Cons
You may not qualify if your credit scores haven't improved. Conventional loans can't be approved without a minimum 620 credit score.
You'll pay higher PMI with lower credit scores. Unlike FHA mortgage insurance, conventional PMI premiums are impacted by your credit scores.
Your DTI ratio needs to be lower. If you're carrying a lot of revolving debt or non-mortgage loans, you may not qualify for a conventional loan.
You'll pay a higher interest rate. Conventional interest rates are higher than FHA mortgage rates. However, check the annual percentage rate (APR) when you're comparing each option — FHA APRs tend to be higher because of the expensive mortgage insurance you pay.
You won't have access to any streamline refinance options. The FHA streamline allows you to qualify for a lower rate or better terms without income documentation or a home appraisal. While you might get an appraisal waiver on a conventional refinance, you'll have to document your income.
You may not qualify with a recent foreclosure or bankruptcy. At least seven years must have passed since a foreclosure — and four years since a bankruptcy — to get a conventional loan. That's significantly longer than the three-year foreclosure or two-year bankruptcy waiting requirement for FHA loans.
Alternatives to refinancing your FHA loan to a conventional loan
We've already covered the FHA streamline refinance, but you may also be eligible for VA refinance options if you've served in the military and are eligible for a loan backed by the U.S. Department of Veterans Affairs (VA). Both of the below options allow you to replace an FHA loan with a VA loan.
VA regular refinance
You can borrow up to 100% of your home's value with a VA refinance. No mortgage insurance is required, though you may be required to pay a VA funding fee if you aren't eligible for an exemption.
VA cash-out refinance
Homeowners can borrow up to 90% of their home's value with a VA cash-out refinance, which is 10% more than FHA and conventional cash-out refinance loans permit.