When Can I Refinance My Home? Mortgage Refinance Requirements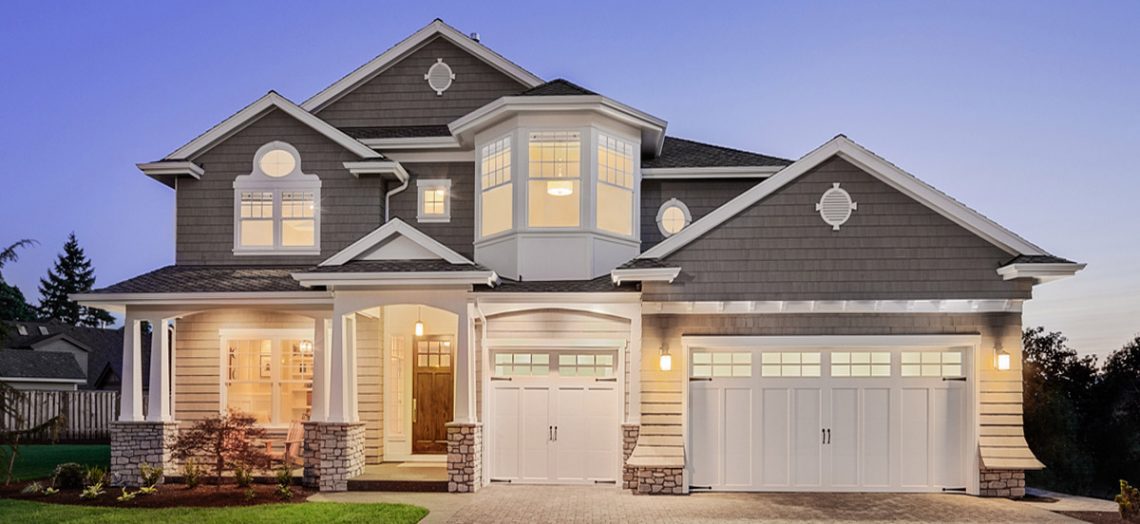 When you buy a home, you must meet minimum mortgage requirements to be approved for a loan. Similarly, if you're asking yourself, "Can I refinance my home?" be sure you can meet the minimum mortgage refinance requirements as well.  There are home refinance programs that make the approval process very easy with little paperwork — but first, you'll need to determine if you're eligible for them.
At the end of 2018, economists predicted mortgage rates would rise, but an unexpected trade war with China in the summer of 2019 shifted the direction of interest rates lower. Whether you want to lower your mortgage payment or take some cash out to consolidate debt or make home improvements, you'll need to know the refinance requirements for your mortgage.
In this guide, we'll cover:
Why do you want to refinance?
This is the most important question to answer before shopping for lenders or applying for home loans. The lending requirements will vary based on the purpose of your refinance. The following are some of the most common reasons to refinance.
Lower your monthly payment
If you currently have a mortgage and rates are dropping, you'll be inundated with advertising and phone calls suggesting you refinance. Contrary to some mortgage refinancing myths, there is no set amount interest rates need to drop for a refinance to make sense.
In lending terms, refinancing to lower your monthly payment is often called a "rate-and-term" refinance. Depending on the program you choose, you can pay for closing costs by increasing your loan amount or by taking a slightly higher rate and having the lender pay them.
Some rate-and-term refinance programs offer streamlined options that come with no income documentation or appraisal requirements. We'll cover those programs later in this article.
Get rid of monthly mortgage insurance
If you purchased a home with less than a 20% down payment or took out financing through a Federal Housing Administration (FHA) loan program, chances are you're paying monthly mortgage insurance. Mortgage insurance covers lenders if you default on a loan. On conventional mortgages, it's called private mortgage insurance (PMI), while it's referred to as mortgage insurance premium (MIP) on FHA loans.
If your home's value has risen, you may have enough equity to reduce or completely get rid of mortgage insurance while also taking advantage of lower interest rates. Although FHA mortgage insurance can last for the lifetime of your loan, you can refinance to a conventional loan to get rid of it.
Lower your payment without all the paperwork
Government loan programs offered by the FHA and VA offer streamlined loan options depending on how long you've had your current loan and how much you'll save with a refinance. They don't require any income documentation, and in most cases you won't need an appraisal.
Take cash out to consolidate debt or make home improvements
Each mortgage payment you make lowers your loan balance. The difference between your home's value and the remaining loan balance represents your home equity.
A cash-out refinance allows you to access that equity by borrowing more than your current loan balance and pocketing the difference as "cash out." You can use the cash-out funds to consolidate high-interest-rate debt, make home improvements to your home or do a little of both.
The amount of cash you can take out varies by loan program, with government loan programs usually allowing you to access more of your equity than conventional loan programs.
Pay your loan off faster with a shorter term
The best way to build equity in your home is to pay off your loan faster. The trade-off is you'll have a higher monthly payment. But when interest rates drop significantly, the payment difference may be more affordable, considering rates offered on 15-year, fixed mortgage loans are about 0.5 to 0.75 percentage points lower than 30-year, fixed loans.
Mortgage refinance requirements: rate-and-term
The table below shows the minimum mortgage refinance requirements under the different refinance types for rate and payment reductions. For the purposes of the example below, we're assuming you are refinancing your primary residence. We'll discuss some cash-out options for second homes and investment properties a little later in this article.
Refinance program
Credit score minimum
Maximum LTV
Maximum DTI
Assets required?
Income docs required?
Appraisal required?
Conventional rate and term
620
97%
45%-50%
To cover costs if  not rolled in
Yes
Yes, unless appraisal waived
FHA refinance
580
97.75% (as of Sept. 1, 2019)
43% recommended
To cover costs if not rolled in
Yes
Yes
FHA streamline
N/A, mortgage history only
N/A
N/A
To cover costs if not rolled in
No
No
VA IRRRL (interest rate reduction loan)
N/A, mortgage history only
N/A
N/A
To cover costs if not rolled in
No
No
Important details about rate-reduction refinances
When you are considering each option, there are some important factors to consider to determine if you are eligible and what options you have for paying closing costs.
Conventional rate-and-term refinances
You can borrow up to 97% of the value of your home on a conventional rate-and-term refinance. You'll need PMI, but if the rate is significantly lower than your current rate, it still may make sense to refinance. You'll need a minimum credit score of 620. However, the lower your credit score, the higher your PMI premium will be, so it may not be cost-effective to do a conventional refinance if your score is below 700.
In most cases, you'll need an appraisal, but in some cases, the automated underwriting system may offer an appraisal waiver (called a property inspection waiver or PIW for Fannie Mae loans). This can be a great way to save the $300 or more it can cost to have an appraisal completed for your refinance.
You can increase your interest rate to cover closing costs; or, if you have enough equity, they can be added to your loan amount.
FHA refinance types
You can do a traditional refinance with full documents if you want to roll in your closing costs or an FHA streamline refinance without income or credit documents. Either way, you'll get the benefit of more flexible qualifying guidelines than through conventional lending.
FHA refinance
A regular FHA refinance requires full documentation with a lower minimum credit score requirement of 580. You may be able to be approved for a score down to 500 if you have at least 10% equity in your home. You can also borrow up to 97.75% of the value of your home.
The primary benefit of doing a full qualifying FHA refinance is that you increase your loan amount to cover closing costs — something you can't do if you apply for the FHA streamline refinance. You'll have to provide full income documents and pay for an appraisal. There is no appraisal waiver option for a regular FHA refinance.
FHA streamline
The FHA streamline refinance allows you to refinance to a lower rate with no income, credit or appraisal requirements. You have to prove you've made your mortgage payment on time for the last 12 months. Although there is no credit score requirement, your rate will be based on your credit score, and the lower it is, the higher your rate will be.
LIke a regular FHA loan, you'll be required to pay two types of FHA mortgage insurance — an annual mortgage insurance premium (MIP) paid monthly and a lump sum upfront mortgage insurance premium, usually financed into your loan. FHA mortgage insurance is payable regardless of how much equity you have; but unlike PMI, credit scores have no effect on the premium you pay.
The only way to roll in costs is to increase your interest rate, unless you're willing to pay for an appraisal, in which case you can roll the costs in assuming the appraisal shows you have enough equity.
To be eligible for an FHA streamline, seven months must have elapsed since your first payment. The lender must also prove a "net tangible benefit," based on how long it takes you to cover the costs of the refinance compared to how much you are saving monthly. That's because the FHA doesn't want borrowers overcharged when refinancing their homes.
VA streamline refinance (interest rate reduction loan IRRRL)
As a veteran or active-duty member of the military, you may be eligible for Veterans Affairs (VA) home loan benefits. The VA offers a special interest rate reduction loan (IRRRL) for homeowners with current VA loans.
No income documentation or appraisal is needed, and there is no credit score minimum. Like the FHA streamline, seven months must have elapsed since the previous VA loan was closed, and all payments must have been made on time.
There is also a strict "cost recoupment" requirement of 36 months. This is calculated by dividing the total closing costs by the monthly savings. For example, if you are saving $150/month with a refinance, and the closing costs are $3,000, then the cost recoupment occurs in 20 months ($3,000 divided by $150/month = 20).
Mortgage refinance requirements: cash-out refinances
When it comes to cash-out refinances, be prepared to provide the same amount of documents as when you borrowed money to buy your home. You'll need full income and asset documents, and will need to pay for a full appraisal inspection to determine your home's value.
Just like rate-and-term refinances, the minimum requirements for cash-out refinances vary by loan type. The table below shows a side-by-side comparison of the important qualifying features.
Cash-out refinance program
Credit score minimum
Maximum LTV
Maximum DTI
Assets required?
Income docs required?
Appraisal required?
Conventional cash-out
620
80%
40%-50%
Not usually
Yes
Yes
FHA cash-out
580

500 if 90% or lower LTV

80% (as of Sept. 1, 2019)
Maximum 50%; 43% recommended
Not usually
Yes
Yes
VA cash-out
No minimum required
100% until Nov. 1, 2019;

90% after Nov. 1, 2019

41% recommended but may be exceeded
Not usually
Yes
Yes
Important details about cash-out refinances
Some important changes to FHA and VA cash-out refinances went into effect in September and additional changes will go into effect in November. The new guidelines mean homeowners with FHA and VA loans won't be able to access as much equity as they've been able to the last 10 years. We'll discuss some of the important details about how the new limits work for each cash-out program.
Conventional cash-out refinance
You may see information indicating conventional lenders allow up to 85% cash-out, but very few lenders, if any, currently offer cash-out above 80%. With a conventional loan, the more cash you borrow, the higher your rate will be.
One unique aspect about conventional cash-out refinancing guidelines is they don't just apply to the home you live in. You can take cash out of a second home and investment property, although you won't be able to borrow quite as much.
FHA cash-out refinances
Up until August 31, 2019, FHA lenders could approve cash-out refinances for up to 85% of your home's value. Now, the maximum cash out for FHA loans is 80% — the same as conventional loans.
The biggest advantage of cash-out refinancing under FHA guidelines is the flexibility for credit scores as low as 500. The drawback versus conventional loans is you'll pay mortgage insurance, both MIP and UFMIP, regardless of how much equity you have.
The same seven-month period applies to a cash-out refinance, so you won't be able to complete a cash-out refinance until you've reached that milestone if you recently took out FHA financing.
VA cash-out refinances
One of the most competitive features of VA cash-out refinances has been the ability to borrow 100% of your home's value. That changes after Nov. 1, 2019, as the VA will restrict cash-out to 90% of appraised value, cutting your borrowing power by a full 10%.
Eligible military borrowers can still enjoy the benefits of having no credit score minimums and very flexible DTI ratios, but they will have to provide full income documentation and pay for a VA appraisal to complete a cash-out refinance. And, like the VA IRRRL, seven months must have passed since the first payment was made to be eligible for a VA cash-out refinance.
Shopping for the best mortgage refinance rates
Once you decide why you want to refinance and pick the best program for your financial goals,  it's time to shop for the best rates possible. LendingTree has consistently shown that borrowers receive lower mortgage rates by shopping for lenders, and that's true for refinancing, too. Once you're ready to refinance, consider these guidelines:
Get a quote from your current lender. The easiest place to start the refinance process is with the lender you make payments to every month. They may offer you pricing discounts or a credit toward closing costs, and you'll at least have an idea of what they might be willing to do to keep your loan with them.
Get quotes from other lenders. You can apply with multiple lenders on a comparison rate site or by calling multiple lenders on the same day. Make sure you provide the same information to each lender about the purpose of your mortgage, your credit scores, loan amount, property type and the term of the loan you want.
Lock in your rate. Mortgage interest rates change constantly, and until you have requested a mortgage rate lock and received written confirmation, your interest rate is considered to be "floating" — that is, it can change based on market conditions. That's why it's important to lock in the best quote you receive as soon as possible. Make sure that you're locking the rate for the time period it will take for you to complete a refinance. Cash-out refinances usually take longer than rate-reduction refinances, so discuss the lock-in timeline with your loan officer to make sure you can get everything done before the lock expires — usually within 30 to 60 days.