Getting an FHA Construction Loan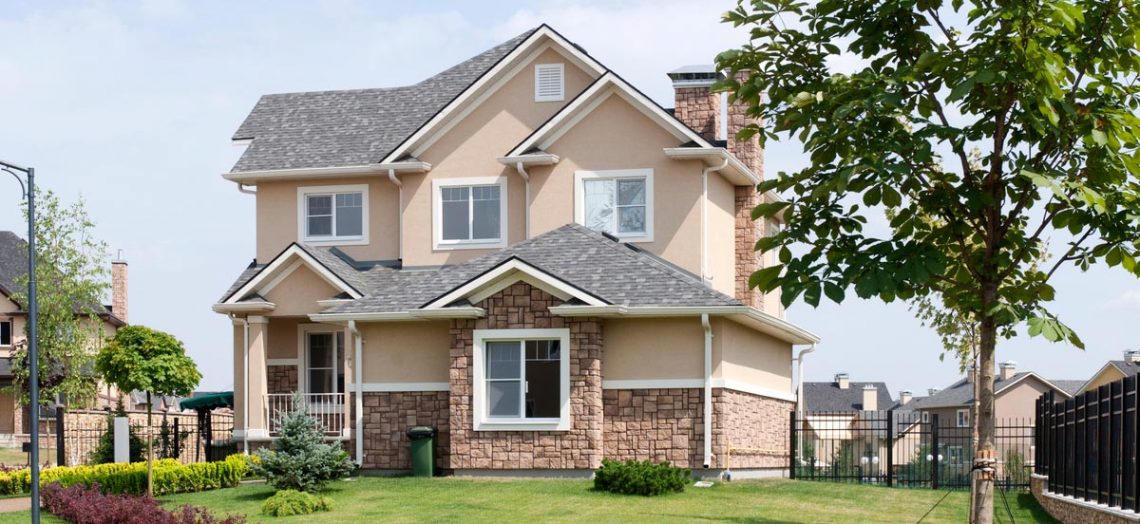 Congratulations! If you're in the market for an FHA construction loan, you're probably at an exciting stage of your life. Chances are, you're embarking on a major project that could see you in the sort of home that could transform how you live — and make you the envy of your family, friends, and neighbors.
But before you embark on that journey, you need first to decide which sort of FHA construction loan you need:
A Construction-Permanent Mortgage: You might need one of these if you're buying a fresh site, and want to build (or have contractors build) a new home from scratch.
A 203(k) Rehab Mortgage: One of these might suit you if you're buying or refinancing an existing home that requires repair, modernization, or even rebuilding. These come in two flavors, but more about those later.
Common Characteristics of These FHA Construction Loan Types
The key advantage of both these programs is that they wrap up purchase and construction costs in a single mortgage loan. So instead of borrowing once in the form of a short-term loan to buy a site or a run down home and carry out the required construction work, and then repaying that loan by borrowing again in the form of a standard mortgage, you effectively borrow just once. And that can mean less administrative work, less stress, and lower fees and other closing costs. However, a slightly higher rate may sometimes be payable.
By the way, "FHA" stands for Federal Housing Administration, which is part of the U.S. Department of Housing and Urban Development (HUD). It doesn't lend money itself, but it guarantees mortgage loans made by private lenders to qualified borrowers.
The same FHA eligibility rules generally apply to these loans as to other FHA-backed mortgages. These include loan-to-value ratios, borrowers' credit thresholds, and caps on the total amounts that may be borrowed.
Construction-Permanent Mortgage
In the words of HUD's website:
A Construction-Permanent mortgage combines the features of a construction loan, a short-term interim loan for financing the cost of construction, and the traditional long-term permanent residential mortgage.
When most people buy a new-build home, they don't need one of these, because the developer buys the land and pays for the construction. The home buyer then applies for a mortgage to purchase the property in the normal way. A construction-permanent mortgage is most commonly needed when a home buyer purchases a plot himself or herself and employs a contractor (or multiple contractors) to build the home. Where a site has been bought outright before a mortgage application is made, its value may be regarded as the equivalent of cash for down payment purposes.
Closing happens before construction starts, perhaps when the land purchase is finalized, and funds for the construction are placed in an escrow account. These are released as stage payments as various construction milestones are reached. This may involve multiple independent inspections to verify progress, and the FHA normally requires a final inspection or certificate of occupancy from the relevant local authority.
203(k) Rehab Mortgage
As mentioned before, there are two flavors of 203(k) mortgage:
A streamlined version provides up to $35,000 for improvements, repairs and upgrades. HUD suggests, "Home buyers can make their new home move-in ready by remodeling the kitchen, painting the interior or purchasing new carpet."
The standard version is for larger projects and can take the form of a purchase mortgage or a refinancing. Even a home that is to be completely demolished and rebuilt from the ground up may qualify for one of these.
There's a minimum budget for improvements of $5,000 for both these.
Finding an FHA Construction Loan
Both types of FHA construction loan add layers of complexity that many lenders don't like. In particular, construction-permanent mortgages are relatively rare, and loan officers have been known to deny they even exist. Whether that's because they really haven't heard of them or just prefer to avoid them depends on the individual.
Either way, finding a lender willing to offer one may prove challenging. But, as with most things in life, perseverance (probably) pays.