How Does LendingTree Get Paid?
LendingTree is compensated by companies on this site and this compensation may impact how and where offers appear on this site (such as the order). LendingTree does not include all lenders, savings products, or loan options available in the marketplace.
Are VA Loans Assumable?
Updated on: February 10th, 2023
Editorial Note: The content of this article is based on the author's opinions and recommendations alone. It may not have been reviewed, commissioned or otherwise endorsed by any of our network partners.
VA loans, backed by the U.S. Department of Veterans Affairs (VA), are a great option for military borrowers looking for a mortgage with no required down payment or mortgage insurance. Yet another benefit: VA loans are assumable.
A VA loan "assumption" is when a borrower takes over an existing mortgage, and it's possible even if the buyer isn't a military service member, veteran or eligible surviving spouse. This type of transaction can benefit both homebuyers and sellers.
What is an assumable loan?
When a prospective borrower wants to buy a house, in most cases, they apply for and take out a new mortgage to finance their purchase. This differs from a loan assumption.
Assuming a loan is a lending process under which a borrower takes over another borrower's current mortgage. The borrower assumes the loan's interest rate, outstanding balance, repayment term and other related items.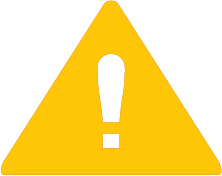 Note: If you're pursuing an assumable loan, you'll need backup financing to cover the difference between the home's value and the outstanding mortgage balance. Your options may include a
home equity loan
or
a home equity line of credit (HELOC)
.
Are VA loans assumable?
Yes, VA loans are assumable. If you currently have a VA loan and are considering a loan assumption as part of your home sale, it's crucial to first understand your rights and how this transaction can affect your VA loan entitlement.
As a buyer, it's smart to consult a VA-approved lender and do your due diligence before deciding whether assuming a VA home loan is the best option for you.
What VA loan assumption means for buyers
One of the main benefits of assuming a VA loan is you don't have to be a military borrower to take over a current VA homeowner's mortgage through assumption. You will, however, have to demonstrate your creditworthiness as a potential borrower and make it over these hurdles:
VA loan requirements
In order to assume a VA loan, you should expect to meet the following general VA loan requirements:
Minimum credit score: 620
→  While the VA itself doesn't set a minimum credit score requirement, lenders do. The exact bottom limit will vary from lender to lender, but 620 is common.
Maximum debt-to-income (DTI) ratio: 41%
→  Your DTI ratio represents the amount of debt you pay each month compared to how much money you earn.
Residual income: Enough for your family size, according to VA requirements.
→  Residual income is the amount of money your family has left over each month after paying for housing and existing debts.
The VA funding fee
Within 15 days of assuming the loan, you're required to pay a VA funding fee directly to the VA that's equal to 0.5% of the loan.
You may qualify for a VA funding fee exemption if:
You're receiving compensation for a disability that resulted from your military service
You're entitled to receive disability compensation but instead receive active-duty or retirement pay
You have received a Purple Heart and are still on active duty
You're a surviving spouse of a veteran who died in service or from a service-related disability
Processing fees
The VA allows the buyer to pay processing fees of up to $300 plus the cost of a credit report, but this may be capped even lower depending on the laws in your state.
What VA loan assumption means for sellers
Like buyers, home sellers also have to meet certain requirements to qualify for a VA loan assumption.
VA loan requirements for sellers
Credit profile
You must be current on mortgage payments by the time the transaction takes place.
Closing costs and fees
With a VA loan, the question of who pays closing costs can be confusing because the VA prohibits buyers from paying certain fees that buyers often pay with other loan types, like conventional loans. Any fees the buyer can't pay, the seller is likely going to have to pay. These may include:
→ Attorney's fees. Lenders can't charge buyers for attorney's fees, but one thing to note is that this doesn't include reasonable title services.
→ Brokerage fees. If there are any real estate agent or broker fees, the seller will have to pay them because a buyer isn't permitted to.
How selling through assumption impacts your VA loan entitlement
In cases where a nonmilitary borrower is assuming your loan, the VA won't restore your loan entitlement until the home is sold and the loan is paid in full.
The good news is you may still qualify for another VA loan if the buyer assuming your loan is also an eligible military borrower. When asking for an ownership transfer, you can also request that the VA restores your entitlement so you can reuse your VA loan benefits to buy a new home.
You'll also want to ensure your lender releases you from liability on the loan as part of the mortgage assumption process. Otherwise, your credit reports and scores will be negatively affected if the assuming borrower makes late mortgage payments.
Pros and cons of VA loan assumption
Pros
  You don't have to be an active-duty military service member, veteran or surviving spouse to qualify for VA loan assumption.
  You'll have a lower VA funding fee and fewer closing costs than if you were applying for a new loan.
  You could get a low mortgage rate, especially if rates are higher than they were on the loan's origination date.
  You won't be charged a fee for paying off the loan early since VA regulations prevent lenders from charging these fees on VA loans.
Cons
  You'll still need to meet general credit and income eligibility requirements.
  You may need a down payment to cover the gap between the home price and loan balance.
  The seller is locked out of getting another VA loan until the assumed loan is paid in full — unless the buyer is able to sub in their own VA entitlement.