Assuming a Mortgage with a VA Loan When You Buy or Sell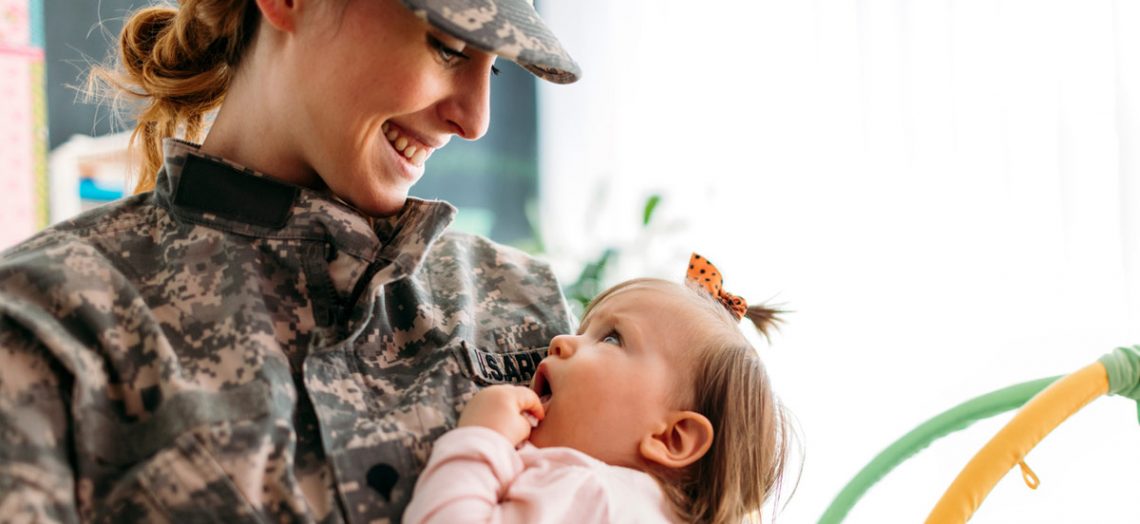 What's an assumable mortgage worth?
Assuming a mortgage with a VA loan is of little concern when mortgage rates are on their way down. However, once rates head back up, this benefit is prized – when the current market rate for mortgages is six percent, a home that comes with a four percent assumable mortgage is considerably more valuable than its competition.
Supposed that you refinance your home today with a four percent VA mortgage. If you owe $331,685, and you decide to sell your home five years from now, you owe $300,000. Imagine that rates have increased from four percent to six percent by then. A buyer trying to decide between buying your home and your neighbor's (both priced at $360,000) might make this comparison, using a loan calculator.
Buying your neighbor's home:
Down payment at 20 %: $60,000
Closing costs at 3%: $9,000
Monthly payment at 6 % rate: $1,798.65
Total paid over life of loan, including down payment and closing costs: $716,515.
Buying your home with its assumable loan:
Down Payment (this goes to you): $60,000
Closing costs at 1.5%: $4,500
Monthly payment at 4% rate: $1,583.51
Total paid over life of loan, including down payment and closing costs: $539,554.
This means you may be able to ask a higher price for your home, sell it faster, or both.
What's involved with assuming a VA mortgage?
The VA (or the loan's servicer, if it has automatic authority) must approve the assumption before the sale can take place. If the property is sold "subject to" the VA home loan without approval, the servicer or the VA may choose to foreclose. In that case, the seller would be liable for any claims paid and the costs of foreclosure.
In order for a sale and mortgage assumption to take place, the following conditions must be met:
The loan must be current. If it isn't, past-due amounts must be paid at closing.
The buyer must be creditworthy, as defined by VA's underwriting guidelines.
The buyer must assume all of the mortgage obligations, including repayment to the VA if the loan goes into default and the agency has to pay the lender.
A processing fee may be collected in advance, including a reasonable estimate for the cost of the credit report. The maximum fee for processing a request for assumption approval and changing the loan records is the lesser of:
300 plus the actual cost of a credit report for servicers with automatic authority;
$250 plus the actual cost of a credit report for servicers without automatic authority; or
Maximum allowed by state law.
A lender with automatic authority has 30 days to underwrite the application and notify the seller of its decision. Without automatic authority, the lender has to package up the application and documents and submit everything to the VA within 21 days; then, it may take up to an additional 21 days to underwrite the loan and notify all participants. Once the sale's been approved, the servicer calculates the new loan balance, including the .5% funding fee, draws up the paperwork, and the transfer takes place.
Special cases
Sometimes, an assumption may be approved even if the buyer isn't creditworthy. This is more likely to happen if:
The seller is willing to remain obligated by the mortgage even after the sale; or
The seller can't pay the mortgage and an assumption is needed to prevent default; and
The seller has tried to find a qualified buyer and been unsuccessful.
Other special circumstances involve divorces in which one party takes over a VA mortgage and the other is released. In assumptions due to divorce, no funding fee is charged.
Entitlement
Normally, you can use your entitlement, sell the home (paying off the loan), restore your entitlement, and reuse it for another home purchase. However, when someone assumes your VA mortgage, it isn't paid off, and your entitlement can't be restored until it is. Only when VA loans are assumed by buyers with their own entitlement, and they agree to substitute their entitlement for that of the sellers, can an assumption take place without loss of entitlement.
Maximizing savings
The value of assuming your VA refinance or new home loan depends on mortgage rates at the time you sell (which you have no control over), but also on what rate you get when you buy or refinance with VA. So the better your rate today, the more your mortgage assumability is worth tomorrow. Shopping for your VA mortgage online is a free and easy way to compare a lot of interest rate quotes and be confident that you get a great deal. It can really pay off when you sell.