How Does LendingTree Get Paid?
LendingTree is compensated by companies on this site and this compensation may impact how and where offers appear on this site (such as the order). LendingTree does not include all lenders, savings products, or loan options available in the marketplace.
How to Refinance a Rental Property
Updated on: March 14th, 2023
Why use LendingTree?
We are committed to providing accurate content that helps you make informed money decisions. Our partners have not commissioned or endorsed this content. Read our .
If you want to refinance your rental property, you'll need to jump through some extra hoops to get approved for the best investment property refinance rates. However, the extra effort will be worth it to reduce your monthly payment and pocket more rental income.
Decide why you want to refinance your rental property
Before you start shopping for rates, take some time to decide what your financial goal is. Like any refinance, you'll pay closing costs, and outlining the dollars and cents of the refinance will ensure you get the most benefits from it. Common reasons to refinance include:
Lowering your rate. A lower investment property mortgage rate equals a lower payment. That gives you extra rental income to pay for small repairs and improvements, or to start paying off your mortgage early.
Shortening your loan term. Switching from a 30-year term to a 15-year term may be a good strategy if you earn rents from two- to four-unit properties and want to use the tenants' rent payments to build equity more quickly. Just be sure you can afford the higher payment if you have a vacancy in one or more of the units.
Tapping equity for improvements. If you've built equity in your properties, you may qualify for a cash-out refinance, which involves borrowing more than you owe and keeping the cash difference. The extra funds can be used to upgrade appliances, spruce up landscaping or update countertops and flooring in an older property.
Paying off a hard money loan used to buy the home. If you were stuck with a high-interest-rate hard money loan to buy a fixer-upper property, you can pay it off with a lower-rate investment refinance loan.
Increasing your rental income. Successful real estate investors regularly check for ways to improve their return on investment. When you refinance a rental property you can boost your rental income by:

Charging higher rents after fixing up or upgrading a property
Paying off smaller rental property mortgages faster so you're earning only rental income
THINGS YOU SHOULD KNOW If you recently purchased a rental property (within the last six months) with cash, you may be eligible for a "delayed financing exception." This is a type of cash-out refinance that allows you to borrow money to replenish cash accounts you used to purchase a home, using the property's current value instead of what you paid for it. The delayed refinance program comes in handy if you're trying to build an investment portfolio with limited resources.
Know the requirements to refinance a rental home
When hard financial times hit the housing market, data shows rental home defaults and foreclosure rates tend to rise. To offset that risk, Fannie Mae and Freddie Mac, the government-sponsored enterprises that fuel the housing market, set stricter standards that lenders must follow to approve a rental home refinance.
To qualify for a refinance of your rental home you'll typically need:
At least 20% equity. Fannie Mae guidelines only require 15% equity to refinance an investment home, but most lenders default to a 20% minimum. If you own an underwater investment property (which means the home is worth less than the loan balance) ask your loan officer if they offer special refinance programs.
A lower debt-to-income (DTI) than primary residences require. Lenders usually set the limit on the ratio of your debt payments compared to gross monthly income — known as a DTI ratio — at 43%. This requirement is less than the 50% DTI ratio maximum for primary residences.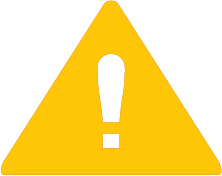 Higher rates for DTI ratios above 40% after May 1, 2023
. Fannie Mae sets the guidelines for conventional mortgages, and recently announced higher charges for borrowers with a DTI ratio higher than 40%. This is especially important if you're increasing your
monthly payment
with a shorter term.
Higher minimum credit scores. Fannie Mae announced major changes to how credit scores will impact your mortgage rate. The minimum score to refinance a rental property is now set at 620, but the following changes will go into effect May 1, 2023:

780 is the new benchmark to get the best possible rates
680 to 779 scores will be slightly more expensive under the new pricing changes
640 to 680 scores will be cheaper under the new pricing changes

Proof of extra cash reserves. To ensure you have extra money to cover vacancies when you're in between tenants, lenders require you have "liquid" assets, which are accounts that can be converted to cash easily, equal to up to six months' worth of mortgage payments. The mortgage reserve rule applies to each rental property you own — for example, if you have four investment properties, you'll need to document enough cash to meet the reserve requirement for all four homes.
Check the chart below to see how many months' worth of mortgage reserves you'll need based on the number of financed properties you own:
| Number of financed properties owned | Percentage of unpaid mortgage balances required for reserves |
| --- | --- |
| One to four | 2% |
| Five to six | 4% |
| Seven to 10 | 6% |
An appraisal to verify the home's value and market rent. Besides assessing your home's value, lenders are required to evaluate whether the rent you're collecting is reasonable for the area you live in. You'll typically pay an extra fee for a "comparable rent schedule" to cover the extra legwork the appraiser does to compare other nearby investment homes.
Title work showing the home in your name. Mortgage lenders will only lend on your property if title is held in your name. Investors who form LLCs or partnerships to limit their liability may have to transfer title into their individual names to complete an investment property refinance.
Confirmation of how many financed properties you own. Fannie Mae guidelines limit you to 10 financed properties, including your primary residence.
Qualifying tip for refinancing a rental property with a government-backed loan
Loans backed by the Federal Housing Administration (FHA), U.S. Department of Veterans Affairs (VA) and U.S. Department of Agriculture (USDA) are designed for borrowers to buy primary residences only. However, if you bought a two- to four-unit home with an FHA or VA loan and still live in one unit, you may be eligible to refinance the home as a primary residence, even if you collect rents on the other units.
THINGS YOU SHOULD KNOW Government refinance loans are usually restricted to a primary residence, unless you qualify for an FHA streamline or VA interest rate reduction refinance loan. You must have a current FHA or VA loan and no appraisal or income documentation are generally required.
Compare refinance rates and pick your lender
You should check with at least three to five different lenders to get the best rental property refinance rates at the lowest closing costs. Not all lenders offer investment property refinance rates; some only offer rate-reduction refinances but not cash-out options. When you're comparing rental refinance rates you can expect:
Higher rates than primary residences. Investment property refinance mortgage rates typically run 50 to 87.5 basis points higher than primary home refinance rates. For example, if current primary residence rates are averaging 6%, you could expect to pay 6.5% to 6.875% for a 30-year fixed-rate investment property refinance.
❕Good news for investment property mortgage rates in 2023: You may find a better rate if you shop for a refinance rate on your investment property after May 1, 2023. Fannie Mae is significantly reducing lender charges on rental property rates if you have 30% to 40% equity in your property.
Slightly lower rates for multifamily investment properties in 2023. Upcoming changes to Fannie Mae guidelines will also reduce the costs associated with multifamily rental homes with two to four units.
Higher appraisal fees. You'll pay more for an investment property appraisal to cover the cost of extra reports about your home's rental income compared to other rentals in the area.
Get your rental refinance documents ready
In addition to standard income documents like paystubs and W-2s, you'll need to make sure you have the following documents handy for a rental property refinance:
All pages of the most recent two years of your personal federal tax returns. Lenders analyze your Schedule E to determine how much rental income you earn after expenses.
Mortgage statements. You'll need monthly mortgage statements for the property being refinanced and any other homes you own to confirm the monthly payments.
Current leases. Lenders will accept a current lease instead of tax returns if you recently purchased the property or it wasn't rented due to renovations or repairs. If the property was rented within the past few months, the lender may also ask for proof of the security deposit and first month's rent.
Two months' worth of recent bank statements. Lenders review your bank statements to make sure you meet the cash reserve requirements based on how many financed properties you own. Lenders may also count a portion of funds you keep in a retirement account, 401(k) or other similar account, as long as there are no restrictions on your access to the funds in an emergency.
Explanation of major one-time repairs and losses. If you had a property that was trashed by a tenant or that required major repairs, the lender may not count them against you if you can prove they aren't likely to occur again.
Closing statements for recently purchased property. To participate in the delayed financing program, you'll need a copy of the closing statement to verify the property purchase date. You'll also need documentation of the source of the funds you used to buy the property in cash — the loan proceeds can only be used to replenish those funds.
Qualifying tip for large, one-time rental repair or renovation expenses
If you're refinancing a home that was extensively renovated, your tax returns may show a large loss the first year. If you can document and explain that the loss was related to fixing up the home, the lender may not count the loss against you, making it easier to qualify for the refinance.
Close your rental refinance
Although the basic process is the same as a regular refinance, an underwriter may need extra time to review your tax returns and other documents to make sure you meet all of the guidelines. The home appraisal may take longer to complete because the appraiser has to provide extra information about the financial condition of the home.
One time-saving feature of investment property refinances: The three-day "right of rescission" waiting period required with primary residence refinances doesn't apply, so sometimes you can even close the same day you sign your final paperwork. This makes it especially important to verify that the refinance makes financial sense when you review the closing disclosure the lender provides three business days before you sign.
THINGS YOU SHOULD KNOW: RENTAL REFINANCE CLOSING COSTS
While you may pay 2% to 6% of your loan toward closing costs on a primary residence refinance, you may be charged additional discount points to refinance a rental property if you have a lower credit score. The extra points don't necessarily lead to a lower rate, however — they're meant to pay the lender upfront for the added risk you might default on an investment property versus a primary residence.
Pros and cons of refinancing a rental property
| Pros | Cons |
| --- | --- |
| You could lower your monthly payment | You'll typically pay a higher rate than a refi on a primary residence |
| You can tap equity to renovate the property | You'll be limited to a lower cash-out refinance loan-to-value (LTV) ratio maximum |
| You can use the extra cash flow to build equity faster | You'll have to provide more documents and meet more stringent qualifying standards |