How Does LendingTree Get Paid?
LendingTree is compensated by companies on this site and this compensation may impact how and where offers appear on this site (such as the order). LendingTree does not include all lenders, savings products, or loan options available in the marketplace.
Best Online Mortgage Lenders of September 2023
Updated on: September 6th, 2023
Why use LendingTree?
We are committed to providing accurate content that helps you make informed money decisions. Our partners have not commissioned or endorsed this content. Read our .
If you know what to look for, you may be a few clicks away from getting a mortgage from one of the best online mortgage lenders. Despite faster closing times and less paperwork, not all borrowers prefer online lending, though. Understanding how online mortgages work can help you decide if this loan type is a good fit for you.
Summary: Best online mortgage lenders of 2023

  Read more about how we chose our best online mortgage lenders list
Best online lender for FHA loans: Flagstar Bank

Flagstar is the 8th largest residential mortgage originator in the U.S. and provides a stellar online experience for
FHA loan
borrowers. Flagstar's website features
FHA interest rates
, helpful product information and resources about mortgage lending and a convenient online application. Flagstar was established in 1987 and offers mortgages in all 50 states.
Best online lender for VA loans: Veterans United

Military borrowers will find mortgage products tailored to meet their needs at Veterans United, with more than 90% of its customers applying specifically for a loan backed by the U.S. Department of Veterans Affairs (
VA
). The website provides daily updates for a wide variety of
VA interest rates
, and even includes information about
VA funding fees
.
Best online lender for jumbo loans: Ally Bank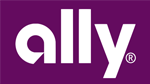 Ally is an online-only lender offering jumbo purchase and refinance loans in 46 states. Ally's website provides a wealth of rate and product information with a quick online
preapproval
process. The loan process is entirely digital, and detailed
jumbo rate
information is easy to find on the bank's website. Fixed-rate and ARM loan options can be customized based on your location, credit score, property type and more.
Best traditional bank online lending experience: Chase Mortgage

JP Morgan Chase may be one of the oldest financial institutions in the United States, but their online
mortgage
information is anything but old-fashioned. Chase offers a combination of online product information, home loan financing articles and daily rate updates.
Best online lender for rate information: Zillow Home Loans

Zillow's brand is a familiar name for
house hunting
, but the launch of Zillow Home Loans in 2018 put the company on the map as a competitive mortgage lender. Zillow outperforms the competition when it comes to rate transparency, publishing daily rate updates for 16 different
refinance
and purchase programs — far more than the closest competitor we surveyed. Consumers can check FHA and VA rates, and even
adjustable-rate mortgage
(ARM) programs with initial teaser rates lasting seven or 10 years.
How we chose our picks for the best online mortgage lenders of 2023
We reviewed data collected from 35 lender reviews completed by the LendingTree editorial staff for 2023 to determine the best online mortgage lenders in each category chosen in this roundup. It includes winners in best overall categories awarded to lenders in our FHA, VA, refinance and jumbo "best of" articles.
Each lender is given a score between zero and five stars based on several features including digital application processes, available loan products and the accessibility of product and lending information.
To be included in the "best of" roundup, lenders must offer mortgages in at least 35 states and have at least a four-star lender review rating from LendingTree.
How to compare and choose online mortgage lenders
Regardless of how low online rate quotes look, shop with at least three different companies before you choose one. Ask for written loan estimates with lender fee breakdowns, and don't be afraid to haggle to get the best rate at the lowest costs.
Be upfront and honest about any income or credit issues — your rate quote is only as good as the information you provide. Online lenders vet your finances to ensure you can repay the loan, and any discrepancies could cause delays or even a loan denial.
Pros and cons of getting an online mortgage
| Pros | Cons |
| --- | --- |
| Faster approval  | Cookie-cutter approval standards |
| Online status checks | Electronic communication delays |
| Electronic signings | Security and privacy risks |
| Less paperwork | Lack of in-person contact options |
Digital lending may reduce discrimination
A recent
study
by the National Bureau of Economic Research found that online lending reduced discrimination by 40%, compared to in-person options.
Frequently asked questions
An online mortgage is a home loan that can be completed electronically from loan application to closing. Technology takes care of most of the loan process. With your permission, some lenders can access your bank and tax records directly, saving you the hassle of digging up pay stubs, W-2s and bank statements. Others offer options to sign closing documents, including the promissory note, digitally.
The basic process for digital home loans is the same as a standard mortgage, though lenders can often mix and match the level of digital contact to your personal preferences.
The following steps are common for most online mortgage applications:
Shop around online. Check mortgage rates online and choose your top three lenders. Or you can use an online rate comparison marketplace, and lenders will contact you with their best offers.
Complete an online application. Most lenders offer a secure option for you to apply on their website. If you're asked to fill out a contact form, a loan officer will call you to gather your information over the phone.
Choose what information you want to provide digitally. This is where your online privacy and security comfort comes into play: You can choose whether to let your lender pull up your IRS tax information and view your banking information.
Download a tracking app, if the lender offers one. Mortgage apps are popular, and if the lender offers one, you can track the status of your loan through the app.
Upload documents if requested. If you opt out of electronically uploading your earnings and banking info, you can generally upload PDF copies of income, asset and purchase documents.
Pay upfront fees online. If you need an appraisal or the lender charges an application fee, you'll receive a payment link to cover the cost with a credit or debit card.
Electronically sign your initial documents. Once your mortgage rate is locked, you'll receive a package with documents including a loan estimate detailing all your fees. Once you've e-signed it, the lender can submit your loan for final approval.
Upload the final documents and sign your closing disclosure. Once your loan is approved, you may need a few more odds and ends to upload including homeowners insurance and picture IDs. Your closing disclosure must be digitally signed before you can start your official countdown to closing.
Complete your e-closing. Most lenders offer a "hybrid" closing, which means you can digitally sign some documents. However, the promissory note and deed of trust usually require an old-fashioned autograph using a pen.
Not necessarily. Although digital lenders may avoid the overhead costs of your neighborhood bank, they may or may not pass those savings on to you. Automated underwriting systems are often a better fit for borrowers with high credit scores and stable income; computer algorithms can't make judgment calls for rough patches in your job or credit history.
Ask the lender how you'll communicate during the mortgage process. The automated systems may cost you a bit of your sanity if you can't talk to a human being or are subjected to rigid electronic turn times for every question.