How Does LendingTree Get Paid?
LendingTree is compensated by companies on this site and this compensation may impact how and where offers appear on this site (such as the order). LendingTree does not include all lenders, savings products, or loan options available in the marketplace.
| Advertising Disclosure
LendingTree is an advertising-supported comparison service. The site features products from our partners as well as institutions which are not advertising partners. While we make an effort to include the best deals available to the general public, we make no warranty that such information represents all available products.
How to Build Credit With a Credit Card
Updated on: September 25th, 2020
Editorial Note: The content of this article is based on the author's opinions and recommendations alone. It may not have been reviewed, approved or otherwise endorsed by the credit card issuer. This site may be compensated through a credit card issuer partnership.
Credit cards can be used to earn cash back or travel rewards, take advantage of introductory 0% APR offers and simplify expenses — but they're also one of the best ways to build your credit history and scores.
Here are some credit building tips to follow that can help you along the way.
Click below to learn more:
Building a respectable credit profile can help down the line if you want to take out a loan or apply for a mortgage, since those products tend to reserve the best terms for people with good or excellent credit scores.
Just as easily, however, credit cards can drag your credit scores down if you don't use them wisely.
How to build credit with a credit card
Building a solid credit history takes time and discipline, but there are a few basic steps that, if followed, can help you create an excellent credit score using credit cards.
Step 1. Pay on time and in full
Payment history is the most important factor in building good credit, accounting for 35% of your FICO® Score (the scoring method most commonly used by lenders). Plus, paying on time allows you to avoid any late fees and penalty interest rates issuers will levy if you fall behind. Finally, paying in full also typically allows you to avoid paying any interest you'd be charged for carrying a balance.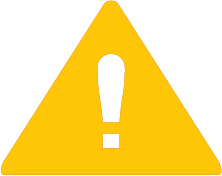 Tip: Most credit cards allow you to have autopay, which can help avoid missed payments. If autopay isn't for you, set up alerts on your calendar or with your issuer to remind you of your payment due date.
Step 2. Charge small purchases
There's no need to spend big on your credit card to secure a solid credit score. Putting a small recurring charge on your credit card and paying it in full every month is sufficient, while maxing out your card will actually hurt your credit score.
However, we understand you may need to charge more than a monthly subscription, so a good rule of thumb is to spend no more than you can afford to pay when your bill is due. And if you want to take it a step further, spend no more than you can afford to pay at the time of purchase.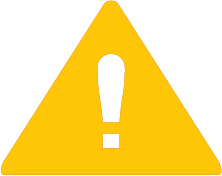 Tip: Small charges like a Netflix or Spotify subscription are great to add to your credit card.
Step 3. Keep utilization low
Your utilization rate, or amounts owed, accounts for 30% of your credit score — making it the second most important factor in building good credit. Put simply, utilization is how much of your credit limit you're using.
For example, if you have a balance of $250 on a card with a $500 credit limit, your credit utilization rate is 50%. Most personal finance experts recommend using less than 30% of your available credit. So, on a card with a $500 credit limit, keep your balance below $150 each month.
Note that utilization is considered both per individual card and across all your credit cards.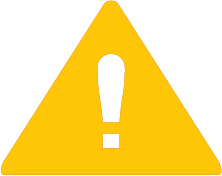 Tip: Many issuers let you set up alerts for when your balance hits a certain amount. Take advantage of this feature so you can be notified if you spend more than 30% of your credit limit.
Step 4. Apply for credit sparingly
If you're wondering how many credit cards you should have, there's no one-size-fits-all answer. The average American has four credit cards, according to 2019 data from the credit bureau Experian. Depending on your financial situation and how responsible you are with managing credit, the ideal number of credit cards for you may be more or less than the average.
However, it's best to apply for new credit sparingly. New credit makes up 10% of your FICO Score and if you apply for too much credit in a short period of time, that signals to lenders that you may be in financial trouble.
Plus, most credit card applications generate a hard inquiry, which will ding your score 5 to 10 points for a year and stay on your credit reports for two years. Finally, every new card you open reduces your average age of accounts, and length of credit history makes up 15% of your credit score.
Best credit cards for building credit
Any credit card can be used to build credit as long as it reports to the three major credit bureaus — Equifax, Experian and TransUnion. However, through a review of cards available on LendingTree and from top issuers, we've selected cards with fair terms and helpful features for those looking to begin their credit journey.
Build credit with a secured card
Discover it® Secured Credit Card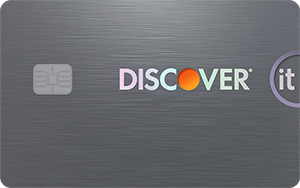 on Discover's secure site
2% cash back at Gas Stations and Restaurants on up to $1,000
No Annual Fee, earn cash back, and build your credit with responsible use.
Using your secured credit card helps build a credit history with the three major credit bureaus. Generally, prepaid and debit cards can't do that.
Establish your credit line with your tax return by providing a refundable security deposit of at least $200. Bank information must be provided when submitting your deposit.
Automatic reviews starting at 7 months to see if we can transition you to an unsecured line of credit and return your deposit.*
Earn 2% cash back at Gas Stations and Restaurants on up to $1,000 in combined purchases each quarter. Plus, earn unlimited 1% cash back on all other purchases – automatically.
Discover is accepted nationwide by 99% of the places that take credit cards.
Get 100% U.S. based customer service & get your free Credit Scorecard with your FICO® Credit Score.
INTRO OFFER: Unlimited Cashback Match – only from Discover. Discover will automatically match all the cash back you've earned at the end of your first year! There's no minimum spending or maximum rewards. Just a dollar-for-dollar match.
Get an alert if we find your Social Security number on any of thousands of Dark Web sites.* Activate for free.
Click "APPLY NOW" to see rewards, FICO® Credit Score terms, Cashback Match™ details & other information.
Secured credit cards require the consumer to submit a security deposit in the amount of the desired credit limit. If the consumer defaults on what has been charged to the card, the deposit protects the issuer. Secured cards are good for people who have no credit or those who are working to repair bad credit. One secured card with much to offer is the Discover it® Secured Credit Card.
The Discover it® Secured Credit Card card offers cash back, which is unusual for a secured card. Earn 2% cash back at Gas Stations and Restaurants on up to $1,000 in combined purchases each quarter, 1% unlimited cash back on all other purchases - automatically. The annual fee is $0, and the deposit can range from $200 to $2,500. The APR is 22.99% Variable APR.
While most secured cards will return your deposit if you pay the card off in full and close the account, the Discover it® Secured Credit Card has an even better opportunity. After 7 months with the card, Discover begins monthly reviews of your account to see if you qualify to get your deposit back and graduate to an unsecured card.
Note that you're not guaranteed the upgrade, and Discover considers your behavior across all credit products, even from other issuers.
Build credit with a student card
Some credit cards are specifically designed to help college students build credit history. By law, you must be at least 18 years old and have a source of income to get a credit card.
One card that stands out is the Bank of America® Customized Cash Rewards Credit Card for Students, which will help you build credit while allowing you to earn cashback rewards. The cash back you earn can be easily redeemed for a statement credit to offset the cost of your bill, among other options.
Cardholders can 3% cash back in the category of your choice and 2% cash back at grocery stores and wholesale clubs, up to $2,500 in combined purchases each quarter, and 1% back on all other purchases.. For the 3% category, you can choose from six options and change your choice monthly if desired:
Gas
Online shopping
Dining
Travel
Drug stores
Home improvement/furnishings
The card's annual fee is $0 and the APR is 13.99% to 23.99%.
Build credit with a starter card
Pay no annual fee
Be automatically considered for a higher credit line in as little as 6 months
Fraud coverage if your card is lost or stolen
Use online banking to access your account, even from your smartphone, with our mobile app
Check out quickly and securely with a contactless card, without touching a terminal or handing your card to a cashier. Just hover your card over a contactless reader, wait for the confirmation, and you're all set
Pay by check, online or at a local branch, all with no fee - and pick the monthly due date that works best for you
Get access to your account 24 hours a day, 7 days a week
Help build your credit through responsible use of a card like this
If you can't put down money for a security deposit and don't qualify for a student card, there are cards meant to help people who are new to credit to start building credit history.
One card aimed at consumers with average/fair/limited credit is the Capital One Platinum Credit Card. It doesn't earn rewards, but it's a solid card you can use to feed positive payment history to the credit bureaus. In time, you may be able to request a product change to a card that earns cash back or miles.
The Capital One Platinum Credit Card's annual fee is $0 and the APR is 26.99% (variable).
How to build credit without applying for a credit card
Using a credit card wisely is one of the fastest ways to build credit  — however, it's not the only option. If you're making payments on a student or car loan, that account and payment history will be reported to the credit bureaus. We'll also examine a couple other ways to build a credit profile.
Become an authorized user
If you can't qualify for a credit card of your own, but you have a family member or close friend who manages their finances responsibly, you might ask to be added to one of their cards as an authorized user.
With many cards, balances and payment history get added to the credit reports of both the primary cardholder and the authorized user. That means if your family member or friend is using the card, you're essentially "borrowing" their history with that account even if you never use the card yourself.
Not all credit cards report information for authorized users. If you're unsure, ask the primary cardholder to call the number on the back of their card and check with the issuer.
Legally, the primary cardholder is ultimately responsible for what's charged to the card, even if it was an authorized user who made the purchase. However, to avoid conflict with family or friends, ensure you've worked out the details of how to pay back any purchases you make on the card.
After a year or so of being an authorized user, you may be able to qualify for a card of your own. Just keep tabs on your credit score to check your progress.
Sign up for Experian Boost
For those with low credit scores or thin credit files, the credit bureau Experian offers a free online tool called Experian Boost. With Experian Boost, payments that wouldn't normally count toward your credit score (such as bills for your phone, utilities or Netflix subscription) may be able to be counted.
To use Experian Boost, you must register and link a bank account. The tool will scan your account for qualifying bill payments and, if you give permission, add the payments to your credit file.
The average user of Experian Boost received a 13-point credit score increase, according to the credit bureau. This is based on the FICO Score 8 model using Experian credit report data.
Check your credit score for free
To make sure that the steps you're taking to build credit are working properly, it's smart to check on your credit scores regularly. Luckily, there are numerous ways to check your score for free.
One way to see your FICO Score is with Experian Boost, mentioned above. You can also get your FICO Score for free from Discover through the Discover Credit Scorecard, even without having a Discover credit card. To see your VantageScore, another commonly used scoring model, you can sign up for the LendingTree app or CreditWise from Capital One. It isn't necessary to have a Capital One credit card in order to sign up for CreditWise.
Know that there may be slight variations between scores, but that's no cause for concern. However, if you do see a big drop, you should further investigate by checking your credit reports for possible fraud or errors.
FAQs about building credit with a card
Do you need a credit card to build credit? No, you don't. It's possible to build credit in other ways, such as making on-time payments on a loan. However, using a credit card responsibly will improve your credit mix, since a credit card is considered revolving credit — unlike student loans, auto loans and mortgages, which are considered installment credit.
Having a diverse mix of credit products accounts for 10% of your credit score.
Does adding a credit card improve your credit score? Getting a new credit card can temporarily hurt your credit score, but can improve it in the long run as long as you use the card wisely. The short-term harm comes from credit card applications typically adding a hard inquiry to your credit report, which dings your score by 5 to 10 points. Plus, new credit makes up 10% of your credit score, and too many applications in a short span of time are bad for your score.
However, adding a new credit card also increases your overall credit limit and decreases your credit utilization ratio if you're carrying balances, as long as you don't increase your spending after getting the new card. Because utilization accounts for 30% of your credit score, this means over time, your score should rise as long as your balances stay low.
Can you build credit quickly using a credit card? Building credit takes time, there's no way around it — but using a credit card responsibly is one of the fastest ways to build credit. In some circumstances, it may be possible to increase your credit score by as much as 100 points within 30 days. The key is to keep balances low and pay on time, every time. If you're starting from no credit, know that it could take between three and six months to build credit from scratch.