How to Compare Student Loans and Find the Best Option for You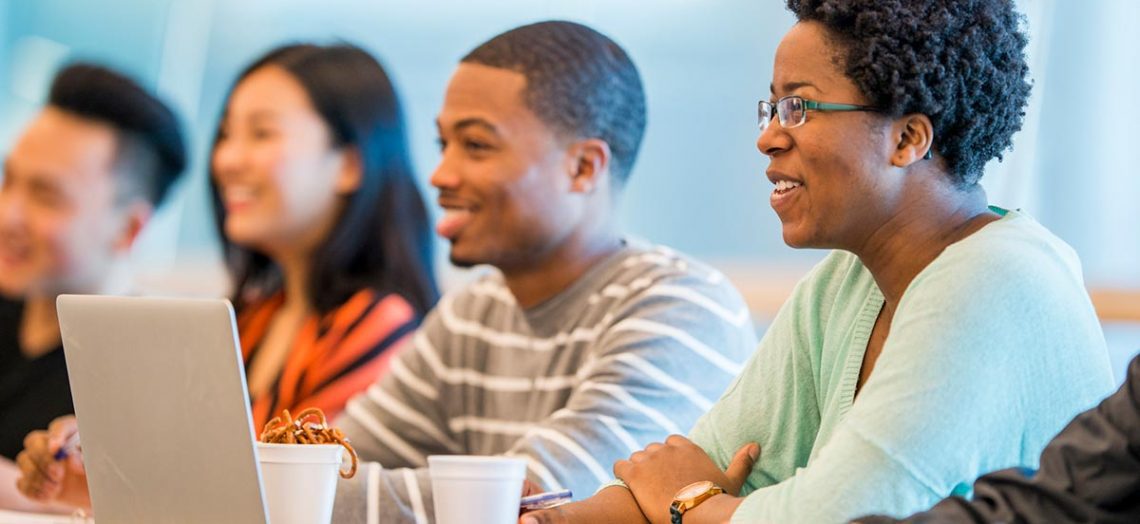 While heading to college is an exciting event for students, paying for school isn't always easy. Financial aid comes in a variety of forms, and all the different options may seem overwhelming when you start comparing student loans. The best student loan for you may depend on a variety of factors, including which ones you're eligible for, as well as the cost of borrowing money to fund your education. Here's a quick primer on where to start when you start to compare student loans.
Grants and Scholarships
Regardless of your financial situation, and whether this is your first degree or your third, the best student loan for everyone is the one that doesn't have to be repaid – a grant, scholarship, or bursary. The criteria to qualify for these forms of financial aid vary. If you have good grades, research merit-based scholarships in your area, or for the school you wish to attend. Other free and non-repayable student aid may be granted based on your financial situation, special talents, your parents' jobs, or because you belong to a certain group of people (for example, women or military personnel).
To find student grants, bursaries, or scholarships best suited for your situation, try the U.S. Department of Labor's Scholarship Search Tool. Or visit your state Department of Education site to find out what's available locally.
Federal Loans
Both Perkins Loans and the Direct Loan Program are federal student loans. If you qualify due to exceptional financial need, and the school you will attend offers them, a Perkins Loan could be your best option. Perkins Loans come with a set interest rate of 5 percent for the duration of the loan and the government subsidizes your interest payments while you're enrolled in school.
Direct Federal Loans
Federal loans such as Direct Loans are often the best student loan option when you're heading to college for three reasons. One, according to the Consumer Financial Protection Bureau, almost all students are eligible, so they're easy to qualify for. Two, they have low interest rates. For example, undergraduate and graduate students receiving subsidized or unsubsidized Direct Federal Loans for the first time after July 1, 2015 will pay them back at a rate of 4.29 percent, while graduate or professional students receive a rate of 5.84 percent. Three, in some cases, the government will even subsidize your loan by making the interest payments while you're a student. This is the largest loan program by far.
The first step is to fill out a FAFSA to determine your eligibility for grants and direct subsidized loans. Direct subsidized loans are for undergraduate students who are enrolled in college at least part-time. They are needs-based. With a subsidized loan, no interest is charged to your loan balance as long as you remain in school. However, as soon as your graduate or stop attending school, interest will start accruing as you'll be expected to start making payments. With an unsubsidized loan, interest is charged right away from the time you take out the loan and it continues to accrue while you're in school. Unsubsidized loans are not needs-based loans.
Direct PLUS Loans
Are your parents in a position to help you get a federal student loan? Or are you a graduate or professional student with a good credit history? If so, a Direct PLUS loan could be your best bet. These are loans that parents can take out for their dependent, undergraduate students. While the parent is responsible for paying back the loan, interest will start accruing the moment the funds are disbursed. They do require a credit check, and come with a rate of 6.84 percent as of July 1, 2015, but if you've exhausted your grant, scholarship, and other federal loan options this could help cover the cost of your college attendance, less any other financial assistance. There is also a direct PLUS loan option for graduate students, as well.
If this is the first time you're applying for a student loan, start with a federal loan application using FAFSA on the Web.
Debt Consolidation Loans
If you are looking to consolidate your student loans into one loan, you may be interested in this type of loan that will help you simplify your balance and possibly lower your interest rate.
Private Loans
Private loans are another popular type of student loan. If you don't qualify for a federal loan, or if you've already received the maximum loan amount, filling out an application with a private lender may be the best student loan option for you. With private loans, you generally borrow from a bank or credit union and abide by their interest rate and repayment terms. You may be able to get a larger loan than the federal government offers, but keep in mind that private lenders are often banks, and will review your credit record as part of your application. Also, private student loan interest rates may be higher than federal student loan rates and are often variable (meaning the rates can change during the loan), and there may be stricter repayment rules.
While there are many financial aid options for students heading to college, take the time to research which options best suit you before accepting any of them, as well as the process for how to get a student loan. Doing so could save you money and hassles in repayment down the road.
Some popular private student loan lenders include:
Sallie Mae
College Ave
Wells Fargo
Discontinued Loan Programs
If you graduated several years ago, you could have student loans from a discontinued program. Health Education Assistance Loan (HEAL) was a program that provided loans for lenders who were eligible graduate students in medical and health-related fields. The program was discontinued in 1998.
Federal Family Education Loan Program (FFELP), which was discontinued in 2010, offered Stafford loans for undergraduate and graduate students and PLUS loans for parents of undergraduates and graduate students, along with consolidation loans.
Check with Your Lender
Knowing what type of student loans you have is a must. You can always contact your lender or check your credit report to confirm what type of loans you have so you can keep track of your interest rate and repayment guidelines. Federal borrowers can check the NSLDS for information about their loans, too.