7 Ways to Make Extra Cash to Pay Down Your Debt Sooner
Published on: February 19th, 2019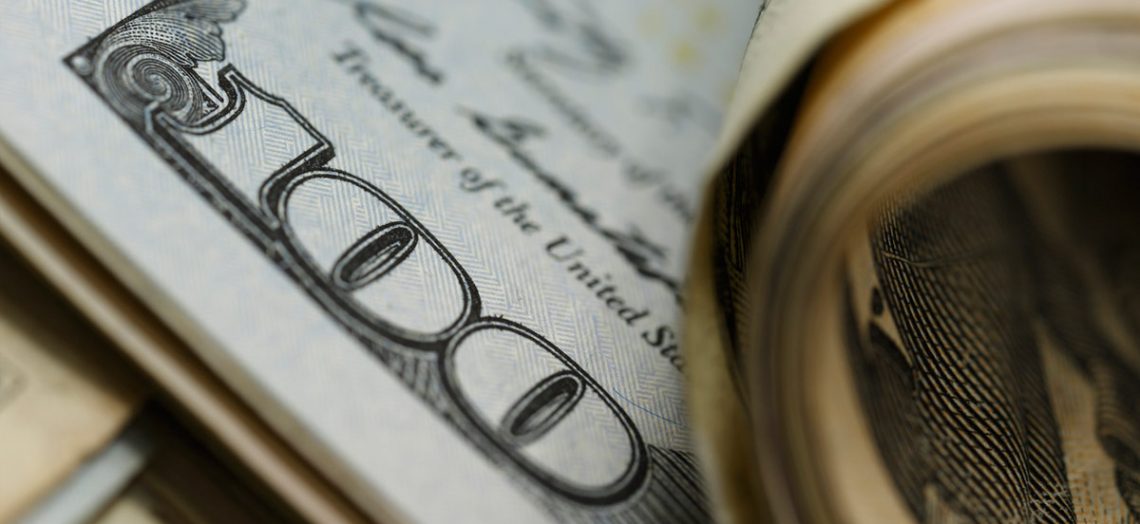 Your car breaks down. Your child needs an urgent medical procedure. Your computer crashes. These are only some of the common reasons why you might need to dip into your emergency savings fund. But what happens if you don't have one?
If you don't have an emergency savings fund, you're not alone. In fact, more than half of Americans don't have enough in savings to cover a $1,000 emergency. On top of that, one-third of Americans are in debt due to an emergency expense they couldn't cover.
If you're in significant debt, you're preventing yourself from ever being able to create an emergency savings fund. And in the event of a true emergency, you want to be able to breathe easily knowing that, financially, you can handle whatever is thrown your way.
Below, we've explored different ways you can make extra money to get out of debt once and for all.
7 ways to make money to pay down your debt
There are myriad ways you can make extra money to pay down your debt. You can take on a side gig, like driving for Uber or selling handmade items on Etsy. You can also reassess your budget and even sell old, unwanted items online.
Whatever your circumstances may be, there are likely one, two or even three things you can do to make extra cash here and there. Below are some of the most efficient ways to make extra money to pay down your debt.
Sell unwanted items on eBay, Poshmark or Facebook Marketplace
Perhaps you had a designer purse phase. Or maybe you have a dusty old baseball card collection sitting in the attic. Whatever the case may be, there are countless ways you can sell old items to make extra money.
With Poshmark, you can sell new or gently used pieces of clothing, shoes, purses and other accessories that have been sitting in your closet for years. (Just know Poshmark usually takes a 20% fee.) With eBay, you can sell almost anything, especially collectables. And with Facebook Marketplace, you can sell items based on your geographic location. There are also "Buy, Sell and Trade" groups for specific items (i.e., baseball cards) and brands (i.e., Anthropologie) on Facebook.
Consolidate your debt
If you hold significant debt across multiple channels, you might want to consider consolidating it. Consolidation involves combining all your debt and taking out a personal loan to make one monthly payment toward that debt.
"In most cases, you're probably going to be able to get an interest rate that's better than what you're paying individually on all of these different loans or credit card balances," said Beverly Harzog, a credit card expert and consumer finance analyst for U.S. News & World Report.
The most important thing you can do when pursuing a debt consolidation loan is shop around. "Go online and get some information and compare rates to get the best deal for yourself," Harzog said.
Teach on Udemy
Tens of thousands of people in the U.S. make extra money by driving for Uber and Lyft or delivering food for DoorDash and Favor. Although these are decent ways to pocket extra cash, they don't require any special skills. That's where Udemy comes into play. Udemy is an online learning platform that allows users to teach others in areas in which they specialize.
"Everybody has something special about them that they could probably sell," Harzog said. "Just think really hard about it. It might be that you're an organic gardener — that's a great thing to teach online. You don't have to be an astrophysicist to do this."
To figure out if you have an area of expertise that would be a good fit on Udemy, browse some of the course offerings.
Become a virtual assistant
Perhaps you have a full-time job and a family to raise, which could make it difficult to take on a second job. Harzog said you can always consider becoming a part-time virtual assistant. Doing so will allow you to make some extra cash from the comfort of your own home on a schedule that works for you.
To get started, take a look at some of the most popular virtual assistant companies, including Belay, Delegate Solutions and Equivity.
Get a roommate or rent your spare bedroom on Airbnb
If you have an empty bedroom, consider renting it out on Airbnb to pocket some extra cash. If you travel often, you can even consider renting your entire home while you're gone.
Another way to save money is by getting a roommate for a year or two. Getting a roommate is an easy way to make extra money, though it could be difficult if you have a family. Harzog said the key to making it work is reminding your family of the benefits it can provide.
"If you put it to your family like, 'We're going to do this for one year and pay off debt and then we can go on a family vacation again sometime,' I think everybody would probably be on board," Harzog said. "If you're going to do something like that and other people are involved, whether it's just a spouse or kids, you have to sell them on this so they buy in and work hard to help make it happen."
Reassess your subscriptions and memberships
From makeup to less-than-perfect produce, there's a subscription for everything these days. Cutting back on popular subscriptions and memberships — such as streaming services like Spotify and exercises plans like ClassPass — could be a way to put a decent amount of money toward your debt each month.
If you spend a significant amount of money on a boutique fitness studio or fancy gym membership each month, consider taking some time off.
"When I was in debt, I had this expensive gym membership I did not need, so I downsized that expense and just went to a local gym right down the street from where I lived," Harzog said. "So I cut down on gas expenses as well by doing that."
If you spend money each month on a music service like Spotify, consider taking a year off and opting for a free option like Pandora instead. Or, if you spend a decent chunk of change on cable, consider taking a break and signing up for Hulu, which has plans as low as $7.99 a month.
Go through your budget with a fine-toothed comb
Perhaps your schedule is packed to the brim with a full-time job, children to raise and other weekly commitments. You just don't have the bandwidth to take on an extra job.
Luckily, there are still ways you can save extra money each month to pay off your debt. Harzog recommends going through your budget very closely.
"Look at every line item in your budget and see where you can cut," she said. "Just because your food budget is your food budget doesn't mean you can't cut expenses." This could mean buying generic items for a year or taking your lunch to work each day instead of eating out.
"There are so many ways to get out of debt that don't involve having to work 80 hours a week," Harzog said. "You just have to get a little creative."