How Does LendingTree Get Paid?
LendingTree is compensated by companies on this site and this compensation may impact how and where offers appear on this site (such as the order). LendingTree does not include all lenders, savings products, or loan options available in the marketplace.
The Standard Repayment Plan for Student Loans: Is It Right for You?
Updated on: March 31st, 2023
Why use LendingTree?
We are committed to providing accurate content that helps you make informed money decisions. Our partners have not commissioned or endorsed this content. Read our .
If you take out federal student loans to pay for college, they will automatically be placed on the standard repayment plan, at least to begin with.
A standard plan offers fixed monthly payments over 10 years. Using this plan, you'll pay less interest over time and get out of debt faster, but the monthly payments can be difficult for some borrowers.
Standard repayment plan overview
Qualifying loans: All Direct/Stafford Loans, and Federal Family Education Loan (FFEL) programs
Term: 10 years
Total payment count: 120
Monthly payment: Same amount for each payment
Let's look at some of the details, so you can decide whether the standard repayment plan is right for you.
What is the standard repayment plan for student loans?
If you don't specifically choose another plan, your federal student loans are automatically placed on the standard repayment plan and will remain there unless or until you switch to another plan. The standard plan is designed to pay off your loans in 120 fixed payments over 10 years.
While the monthly payments on this plan are generally higher than on some other repayment plans, getting out of debt in 10 years could lower the overall interest you pay.
Standard repayment plan eligibility
All borrowers with the following loans are eligible for the standard repayment plan:
Direct subsidized loans
Direct unsubsidized loans
Direct PLUS loans
Direct consolidation loans
Subsidized federal Stafford loans
Unsubsidized federal Stafford loans
FFEL PLUS loans
FFEL consolidation loans
Private student loans are not eligible for federal repayment plans, such as standard repayment, although most also come with a 10-year repayment plan option.
What are the pros and cons of the standard repayment plan?
Now let's run through the benefits and drawbacks of sticking with your standard-issue 10-year repayment schedule.
Pros
There are three key benefits to sticking with the standard plan:
  You'll be in student debt for a shorter period. After 10 years, you can free up cash toward other financial goals, such as buying property, saving for retirement or traveling. With many other federal repayment options, by contrast, your repayment might stretch to 20 or 25 years.
  You'll save on interest charges. The longer you have an unpaid loan balance, the more interest you'll pay. Since the standard plan is among the shortest repayment terms offered by the Department of Education, you'll have fewer interest charges overall.
  You can always switch plans later. If your financial situation changes, you're not stuck with the standard repayment plan. At any time, you can enroll in an alternate plan that suits your budget and goals.
Cons
The standard repayment plan really just has one major drawback, but it can be very significant, depending on your financial situation:
  Your monthly payments will likely be higher than with other federal options. If you can swing it financially, and you're not pursuing a federal loan forgiveness program, the standard plan might be ideal for you. But saving money over the life of the loan won't do you any favors if you're barely scraping by today. Instead, you may want to consider some of the alternatives that come with far lower monthly payments.
What are the alternatives to the standard repayment plan?
True or false, federal loans have only one repayment option? You've probably already caught on to the answer: false.
Two important numbers in student loan repayment are your monthly payment amounts and your total amount paid. Ideally, you want a monthly payment you can afford, while also paying down your debt with the least amount of interest overall.
The standard repayment plan is generally a good balance of both. But if the standard plan isn't right for you, you have other repayment options. Here's a list of the plans currently in operation:
Graduated repayment plan: You're on a 10-year plan (10- or 30-year plan for consolidated loans), but your monthly payment starts out low and gets higher over time, increasing every two years.
Extended repayment plan: Your monthly payments are either fixed or graduated, but the loan term runs up to 25 years, making those monthly bills generally lower than with the regular graduated or standard plans.
Revised Pay As You Earn Repayment (REPAYE): Your monthly payment is capped at 10% of your discretionary income. Any remaining balance you have is forgiven after 20 years for undergraduate loans or after 25 years for graduate loans.
Pay As You Earn Repayment (PAYE): Your monthly payment is capped at 10% of your discretionary income and must be less than you pay under standard repayment. Any remaining balance is forgiven after 20 years.
Income-Based Repayment (IBR): If you were a new borrower on or after July 1, 2014, your payments are capped at 10% of your discretionary income, and your debt is forgiven after 20 years. Otherwise, your payment cap is 15% of your discretionary income, with forgiveness after 25 years.
Income-Contingent Repayment (ICR): Your monthly payment is whichever is lower: 20% of your discretionary income, or what your monthly payment would have been over a 12-year, fixed payment period. Any remaining balance is forgiven after 25 years.
Income-Sensitive Repayment: You pay a fixed monthly amount based on your annual income for a period of up to 10 years. This plan is only available for those who have a Federal Family Education Loan (FFEL).
There are a lot of similarities between these plans — check out our guide to choosing an income-driven repayment plan for more details. Note that with many of these plans, you might need to provide documentation of your income throughout your loan's repayment period. You can also crunch the numbers yourself with our student loan repayment calculator.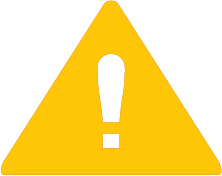 Important: Possible changes are in the works. In January 2023, the Department of Education proposed changes to income-driven repayment that could offer borrowers enhanced benefits, such as no monthly payments for any individual making roughly less than $30,600. Before switching plans, discuss your options with your student loan servicer.
All in all, the standard repayment plan can save you money in interest, making it a good option for those who feel comfortable financially and can maintain the payments without a struggle.
On the other hand, if your finances are strained, and you're comfortable accruing more interest over time in exchange for a lower monthly payment today, consider alternative repayment plan options. For example, refinancing student loans is an option that can be great for those with private student debt, but it doesn't usually make sense for federal loans.