The Ins and Outs of Commercial Truck Financing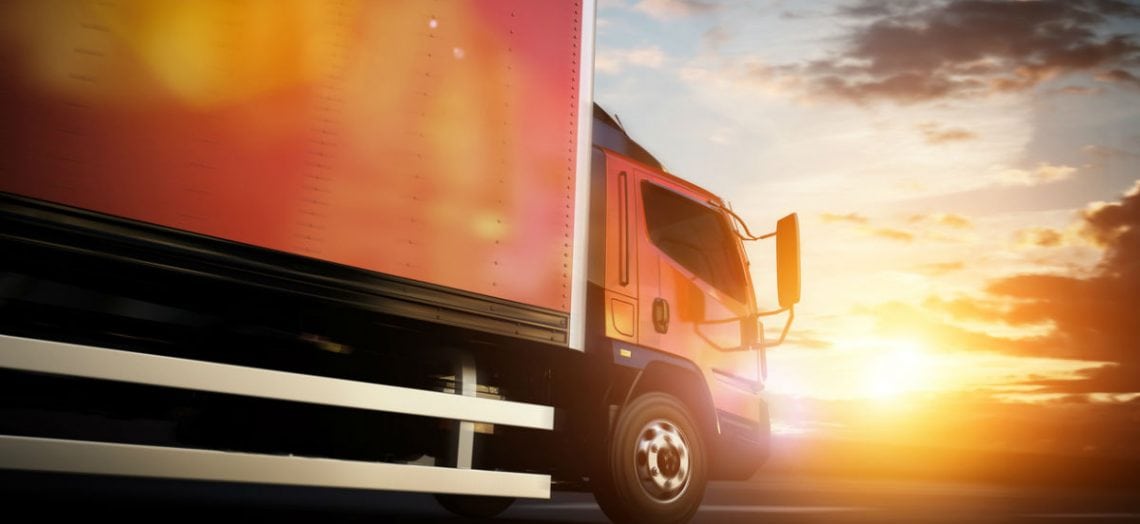 Transportation can be a key component of your small business. You may need to make deliveries or transport materials, which could require a semi-truck to haul a large amount of goods.
One truck may suffice, or you may want to establish your own small fleet of vehicles. And if you can't buy those trucks outright, you would likely need to turn to commercial truck financing.
After finding a truck suitable for your business, you could apply for financing to help with the purchase. The process is similar to obtaining a car loan, but you will put a lot more money on the line. We'll help you better understand commercial truck financing so you can finance the truck you need with terms that work for you.
What is commercial truck financing?
Commercial truck financing is when a business owner uses their commercial truck as collateral for a loan, which reduces the risk for the lender.
You could seek financing for one truck or a fleet of 25 trucks or more, explained Keith Kirby, SVP and relationship manager of First Tennessee Bank's asset-based lending department.
Depending on how much business financial history is available, small business owners or new businesses may have to provide a personal guarantee or personal financial statement when applying for commercial truck financing, Kirby said.
How does it work?
Similar to a car loan, the lender holds the title of your truck until you pay off your debt they could seize the vehicle if you fail to meet your loan requirements
Traditional banks–including community and regional banks–and alternative lending companies offer commercial truck financing. Alternative lending companies would likely offer the path of least resistance when looking for a commercial truck loan because the application and approval processes are more simplified than with a traditional bank. However, these lenders typically charge higher interest rates and require a high down payment, Kirby said.
"They're getting paid to make things a little more convenient. You're going to get the best terms from a traditional bank," he said. "If we're talking about a company with five to 25 trucks, smaller community banks would be a good place to visit."
Commercial truck loans typically have terms of about five years, which usually covers the full useful life of a truck, Kirby said. The useful life of a truck is generally capped at 1 million miles.
Interest rates for commercial truck loans can be all over the board, depending on the credit quality of the borrower. Small business owners with no credit problems could expect to see fixed interest rates in the range of 5 to 6% to finance a commercial truck.
Leases vs. loans
Leases and loans are available for business owners needing truck financing. Business owners can finance the purchase of a commercial truck with a lease or loan, which can be obtained from a traditional bank or a lending company specializing in commercial vehicle financing. Truck companies may also offer financing options.
Most leasing options allow you to purchase the truck for residual value at the end of the lease. A loan, on the other hand, automatically gives you full ownership of the truck at the end of the term. A lease may provide lower monthly payments than a loan, but leases have embedded interest rates, which increase the overall price of the lease.
"At the end of the day, they're virtually the same when it comes to what a business owner will pay," Kirby said.
If you have mediocre credit and you don't want to make a large down payment, you may want to lease your truck, said Todd Amen, founder and CEO of ATBS, a tax preparation and accounting firm for truckers.
A down payment for a truck loan would be between 10 and 25%, while a down payment for a lease would be less than 10%, Amen said. A lease would also be ideal if you're a first-timer in commercial trucking and you're not committed to building a fleet of trucks, he said.
Here are some advantages of leasing a commercial truck:
Low credit requirements
Affordable monthly payments and down payment
Leased vehicles don't depreciate
You can easily trade and upgrade your vehicle
Some leases include maintenance-related services
Do you qualify?
Much like any small business loan, a good credit score would give you a better chance of qualifying for a commercial truck loan. A credit score of 600 or higher would be ideal, but you may be able to add a cosigner to your loan if your credit is poor.
If your business is a corporation or a limited liability company, you would appear less risky to lenders than if you were a sole proprietor. Having more time in business will also help because lenders may be hesitant to approve new business owners.
When leasing, lenders are going to consider the condition and quality of your vehicle because it is used as the collateral on the loan. "As an asset lender, they want to know if things go bad, are we going to have equity in that truck," Amen said.
You should aim to finance either a new truck or a used truck that's no more than 10 years old and has 350,000 to 500,000 miles.
Who will have a hard time qualifying?
Credit is a major factor when applying for commercial truck financing and poor credit history may prevent you from qualifying. Red flags such as tax liens or outstanding child support payments would impact your chances of approval. You'll also have a hard time qualifying if you don't have enough capital to cover the down payment. "A lot of that would knock you out," Amen said.
Lack of experience could also stop a lender from approving your request for financing, Amen said. You may need to show that you have some experience or familiarity with the trucking industry.
Pros and cons of commercial truck financing
Pros
Financing helps preserve working capital. Making monthly payments toward a loan or a lease would allow you to pay for a commercial truck without making a big dent in your cash reserves.
Loan terms match the useful life of the truck. Lenders typically issue loans that are equal to the length of time you expect to use the truck, which means your payments won't exceed the useful life of the vehicle.
Cons
If you fail to make payments, you could lose your truck. Just like with any loan, the lender has the right to seize certain assets if you don't meet the conditions of the loan. In this case, the lender could take your truck if you don't make payments.
Down payment required. Both a lease and a loan would require you to make a down payment. However, new trucks typically require the lowest down payment and large transportation companies may be able to secure 100% financing.
How they stack up
There are other alternatives available if you're unable to obtain commercial truck financing. You should always weigh your options and choose the best solution for your business needs.
Equipment financing
Equipment lenders finance hard business assets, which often include commercial trucks. Equipment financing helps you pay for items that you plan to use for a long time, and the loan terms generally match the useful life of the equipment. To qualify for equipment financing, you will need good business credit and cash to cover a down payment. You can obtain equipment financing from traditional banks, credit unions and online lenders.
Home equity loan
If you have equity in your home, you could exchange part of the equity for cash. A home equity loan would allow you to obtain a lump sum of cash, which you may be able to use to purchase a commercial truck. You would then make fixed monthly payments, including interest, toward your home equity loan. On the other hand, a home equity line of credit provides you with a revolving line of credit based on your home equity. You would only pay interest on the amount you spend.
Shopping for commercial truck financing
Traditional banks would likely offer the best rates and terms for commercial truck loans, but the application process may be cumbersome. Online lenders have a simplified application process, potentially higher approval rates, but may also charge higher interest rates.
If you're considering an online lender, choose one that's been in business for a while, specifically providing commercial truck financing. Kirby suggests looking for a lender with a lot of experience because they know the ups and downs of the industry.
It's important to select a credible lender with industry knowledge, Amen said. Be sure to read reviews or talk to colleagues to make sure you're choosing a reputable financing company. Once you've picked a lender, you still have time to review your loan agreement before making a commitment.
"It's a contract, so it doesn't hurt to have a lawyer review the documents that you're signing," Amen said. "You wouldn't want to get yourself in a horrible deal by signing something that's awful."
Here are some red flags you should look for:
Cash up front: A lender should not ask you for any payment prior to approval, including any application fees.
No early payoff: You should have the option to pay off your debt early in case you need to trade in your truck or suffer a total insurance loss on the vehicle.
Double sales tax: If you're leasing and ready to purchase your truck at the end of your lease, watch out for sales tax charged on your monthly payments and the purchase price of the truck.
How to apply
The application process for commercial truck financing is similar to applying for other business-related financing, Kirby said. The lender will analyze your business' financial health to make sure it could support monthly payments on a lease or a loan.
Required documents:
Three years' worth of financial statements
Tax returns
Business owners' personal financial statements
Commercial driver's license
Proof of insurance on the truck
You'll have to make a down payment whether you secure a lease or a loan. You could expect a down payment between 10 and 25% for a loan and 10% or less for a lease, Amen said.
The price of a used truck could range from $50,000 to $60,000 and a new truck could cost $150,000. You could also expect to pay a documentation fee upon signing your lease or loan, which could be around $500, Amen said. There may be a small loan fee as well.
"In the end you have to be smart enough to look at the whole picture and understand the money," Amen said.
Bottom line
Commercial truck financing is almost the same as car financing, except that the vehicle costs more money.
When applying for a commercial truck loan, the lender will look at your business financials instead of your personal income because your business is what would support your ability to make payments, Amen said.
"I would encourage all businesses to always be mindful of the company's cash flow," Kirby said. "A business is just like a person. It needs to take care of itself. It needs to stay fit and it needs to stay healthy."