How Does LendingTree Get Paid?
LendingTree is compensated by companies on this site and this compensation may impact how and where offers appear on this site (such as the order). LendingTree does not include all lenders, savings products, or loan options available in the marketplace.
The Credit Card Dispute Process
Updated on: February 25th, 2019
Editorial Note: The content of this article is based on the author's opinions and recommendations alone. It may not have been reviewed, approved or otherwise endorsed by the credit card issuer. This site may be compensated through a credit card issuer partnership.
If you see an unauthorized charge on your credit card account, a billing mistake or you've never received merchandise you ordered, you can often file a dispute with your credit card issuer. The Federal Trade Commission (FTC) set laws that provide protections for credit cardholders in these situations and can protect you if incorrect charges appear on your statement or if a merchant declines to refund goods and services.
We'll review the credit card dispute process and how you can dispute fraudulent charges, billing errors, and issues with goods or services.
How to dispute a credit card charge
Unauthorized or fraudulent transactions
If you notice a charge on your statement that's unfamiliar, you may be the victim of credit card fraud. Many credit card issuers make it simple to report fraud, whether it's online by clicking "dispute this transaction" next to the charge or by calling customer service from the telephone number on the back of your card.
While federal law limits your responsibility for unauthorized charges to $50, most credit card issuers offer $0 fraud liability. Zero fraud liability means you won't be held liable for any unauthorized charges, and will be protected if your card is lost, stolen, or fraudulently used. So, if you spot credit card fraud, you should be covered for the cost of any charges you didn't initiate.
It's important to report fraud as soon as possible so your card can be cancelled, therefore preventing new charges, and an investigation can begin. Most credit card issuers will provide a provisional credit for the disputed charge after you contact them. If the investigation concludes the charges were indeed fraudulent, the credit will become permanent.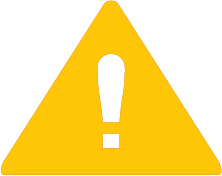 Tip: Before you dispute a charge, make sure you're 100% sure the charge was unauthorized. Sometimes merchants are listed under a different name on your statement, so you may not initially recognize a charge. Also, consider if you have an authorized user on your account or if a family member has used your card. Unfortunately, those charges aren't typically considered fraudulent.
Billing errors
The FTC's website states you can dispute select billing errors on your credit card account, including:
Charges that list the wrong date or amount.
Charges for goods and services you didn't accept or that weren't delivered as agreed.
Math errors.
Failure to post payments and other credits, like returns.
Failure to send bills to your current address — assuming the creditor has your change of address, in writing, at least 20 days before the billing period ends.
Charges for which you ask for an explanation or written proof of purchase, along with a claimed error or request for clarification.
Before you file a dispute with your creditor, it is strongly encouraged to try to resolve the issue with the merchant first. Most reputable merchants will try to work with you. If they are unresponsive or refuse to work with you, then file a credit card dispute with your credit card issuer.
While you can certainly call the issuer as soon as you discover a billing error, it is highly recommended that you submit a dispute letter to your creditor (sample below). The FTC provides specific guidelines for filing a dispute. You must mail a letter to the creditor's address for "billing inquiries," not payments, and include your name, address, account number, a description of the billing error, and copies of receipts or other supporting documents. In addition, the letter will need to reach the creditor within 60 days after the first bill with the error was mailed to you. It can be a good idea to send your letter via certified mail so you have proof your dispute letter was received.
Creditors must acknowledge a claim via written communication within 30 days from receiving it. Then, the creditor is required to provide a written resolution within two billing cycles (and no later than 90 days) from the original date they received a claim.
During the time between when you submit a claim and when the creditor provides a resolution, you won't be required to pay the disputed amount, but will be responsible for all other charges on your account. During the investigation, you won't have to pay finance charges (interest or fees) related to the unpaid disputed amount, but your creditor may reduce your credit limit by the amount. This process won't affect your credit score or hinder any future credit applications.
Regardless of the results of the investigation, you'll be informed in writing whether the disputed charge is approved or not. If the charge was incorrect, your creditor will provide the corrections that will be made to your account and remove all finance charges related to the error. If the charge was deemed accurate, your creditor will explain why and tell you how much is owed, which may include fees and interest charges that accumulate during the investigation.
However, if you disagree, you can write back to the creditor within 10 days after receiving the results of the investigation to inform them you refuse to pay the disputed amount. Then, the creditor may begin collection procedures, which may result in the creditor reporting you as delinquent to the credit bureaus (Experian, Equifax and TransUnion). If they do, the report must state you don't think you owe the money and inform you which bureaus they sent this information to. If there later is a resolution, the creditor must promptly report the result to the bureaus.
Just know, this law applies to "open end" credit accounts, such as credit cards and revolving charge accounts, like department store accounts. It doesn't cover loans or extensions of credit you repay on a fixed schedule, such as installment contracts.
Issues with quality of goods and services
If you receive goods that don't meet the expectations set at time of purchase, or if a service you paid for is not rendered or is performed poorly, you may be able to submit a dispute. For example, if you purchased a couch and it's delivered to your home with a tear in the cushion, you may be able to file a claim if the manufacturer refuses to either fix the damage or replace the cushion or entire couch. Or, if you put a deposit down for a mechanic to install a dishwasher, but they were a no-show, you can potentially dispute the charge.
The Fair Credit Billing Act sets requirements that must be met prior to filing a dispute regarding quality of goods and services:
The transaction must exceed $50
You "made a good faith attempt to obtain satisfactory resolution" of the issue
The transaction was made in the same state you reside, or within 100 miles of your home
Online purchases made with a credit or charge card are protected
Again, most card issuers will recommend you try to resolve the issue with the merchant before you file a dispute. If all resolution attempts fail, then proceed to submit a claim with your creditor. The dispute can often be filled out online, or you can mail a letter to your creditor within 60 days from the date the purchase appeared on your statement. When you file a claim, include your name, address, account number, a description of the issue, and copies of receipts or other supporting documents. If you mail a claim, we recommend sending it certified.
The creditor is required to send written communication that the claim was received within 30 days and again when there's a resolution, no later than two billing cycles (maximum of 90 days) from initial receipt of the claim.
Similar to disputing billing errors, you won't be responsible for the disputed amount or any fees and interest it may typically incur while your claim is investigated. However, you still need to pay at least the minimum payment on your bill to keep the account current and active. Know that your credit limit might be reduced by the disputed amount until the case is resolved.
If you have other satisfaction and quality issues with purchases, your credit card may offer purchase protection, which protects against items that are stolen or damaged. Many cards also offer extended warranty protection that can potentially extend a product's warranty by up to two years.
Mailing addresses for major credit card issuers
American Express
American Express
Attn: Billing Inquiries
P.O.Box 981535
El Paso, TX 79998-1535
Bank of America
Bank of America
Attn: Billing Inquiries
PO Box 982234
El Paso, TX 79998-2234
Capital One
Capital One
Attn: Disputes
P.O. Box 30279
Salt Lake City, UT 84130-0279
Chase
Card Services
Attn: Billing Inquiries
P.O. Box 15299
Wilmington, DE 19850
Citibank
Citibank Customer Service
Attn: Billing Inquiries
P.O. Box 65000
Sioux Falls, SD 57117
Discover
Discover Bank
Attn: Billing Inquiries
P.O. Box 30945
Salt Lake City, UT 84130
FTC sample letter for disputing billing errors
[Date]
[Your Name]
[Your Address]
[Your City, State, Zip Code]
[Your Account Number]
[Name of Creditor]
[Billing Inquiries]
[Address]
[City, State, Zip Code]
Dear Sir or Madam:
I am writing to dispute a billing error in the amount of [ $______] on my account. The amount is inaccurate because [describe the problem]. I am requesting that the error be corrected, that any finance and other charges related to the disputed amount be credited as well, and that I receive an accurate statement.
Enclosed are copies of [use this sentence to describe any information you are enclosing, like sales slips or payment records] supporting my position. Please investigate this matter and correct the billing error as soon as possible.
Sincerely,
[Your name]
Enclosures: [List the enclosures]