How Does LendingTree Get Paid?
LendingTree is compensated by companies on this site and this compensation may impact how and where offers appear on this site (such as the order). LendingTree does not include all lenders, savings products, or loan options available in the marketplace.
What Happens When You Close a Credit Card Account?
Updated on: December 22nd, 2022
The content of this article is based on the author's opinions and recommendations alone. It may not have been reviewed, approved or otherwise endorsed by the credit card issuer. This site may be compensated through a credit card issuer partnership.
Wondering what to do with that old credit card gathering dust in the back of your wallet? Before you call your issuer to shut it down, you should know that there can be drawbacks to closing a credit card account. When you close a credit card, you can no longer use the card for purchases. You may also see changes to your debt-to-income (DTI) ratio, and the average length of your credit history may decrease overnight.
You may see a negative impact to your credit score in the short term when you close an account, but the negative effects are unlikely to be significant or long-lasting if you don't take on new debt. After all, your payment history is the most important of the factors that determine your credit score, and other factors like new credit and your credit mix also play a role.
How your credit score is affected when you close a card
Closing a credit card can decrease your credit score by increasing your credit utilization ratio and decreasing your average age of accounts. The impact on your credit score can depend on factors like how much debt you have, how many other credit cards you have and how long you have been building credit history.
Here's a rundown of what happens when you close a credit card, including potential impacts on your credit score.
1. Your credit utilization ratio increases
Credit utilization is the total amount of debt you're carrying divided by the amount of credit that's available to you across all credit card accounts as well as individual accounts. Closing a credit card decreases your available credit, so your utilization rate would rise if you are carrying balances on any other cards.
Let's take an example where you spend $600 a month across two credit cards:
Card A: $400 balance and $800 credit limit = 50% utilization
Card B: $200 balance and $1,000 credit limit = 20% utilization
To find your total utilization, add the balances from both cards ($400 + $200) and divide by the cards' total credit limit ($800 + $1,000). So, you would divide $600 by $1,800 and get 33%. If you closed Card A, and still spent $600 a month (but now only on Card B), your utilization would increase to 60%. Credit scoring experts recommend having a credit utilization ratio of less than 30% to achieve a high credit score.
2. Your average length of credit history decreases
The average amount of time you've had credit makes up 15% of your credit score. While not the most important factor, it's key to have a lengthy credit history. A long credit history coupled with responsible credit use helps your score. When you close an old credit card, your average length of credit history will decrease. Those who are newer to using credit will suffer more than those who've been borrowing and repaying for decades.
For example, if you have a card that was opened 10 years ago and another that was opened five years ago, your average length of credit is 7.5 years. Closing your oldest card would decrease your average length of credit history to five years.
What happens to rewards when you close a card?
What happens to points, miles or cash back rewards when you close your account varies by issuer, so you should refer to your cardmember agreement. Depending on the card you have, rewards may be immediately forfeited, such as American Express Membership Rewards® cards, or credited to the account as a statement credit if a balance remains or a check, like Discover cards.
If you have a co-branded card with an airline or hotel chain, the points you've earned typically will be stored with that brand's loyalty program rather than managed by your card issuer. Points or miles you earn on an airline or hotel co-branded card are transferred from your card issuer to the airline or hotel program. If you close your card, the rewards you've earned should still be available through the airline or hotel program and subject to their rewards terms. The only exception may be points and miles that may have been earned, but have yet to be transferred to the airline or hotel program.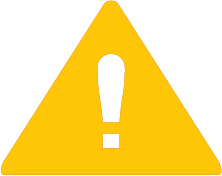 To be safe, redeem or transfer any points, miles, or cash back you've earned prior to closing a card so you don't risk losing them.
What happens when you close a credit card with a balance?
It's possible to close a credit card account when you still owe a balance, but there are several important details to keep in mind before you do. First, you should know that you'll continue receiving statements until your balance is paid off, and that interest will continue accruing on your revolving debt.
You'll be required to pay at least the minimum payment on your closed credit card each month until the card is paid off. Assuming you keep your payments up to date and pay off your closed card over time, the account will still appear favorably on your credit reports and help you build credit over time.
That said, a closed credit card account can negatively impact you if you fail to make monthly payments or wind up paying your bill after its due date. If you decide to close a credit card account with a balance, you'll still want to ensure your monthly payment is made on time each month.
What happens when you close a secured credit card?
A secured credit card requires an upfront cash deposit as collateral, in exchange for better approval odds for applicants with low credit scores. With that in mind, you may be wondering what happens to your security deposit when you close a secured credit card. Do you get it back?
Fortunately, as long as your account is in good standing and paid off, you will get your security deposit back. For example, closing the Discover it® Secured Credit Card after paying your balance in full means you'll get your security deposit back within two billing cycles plus 10 days, according to the card issuer.
Some secured cards might also automatically upgrade you to an unsecured card and refund your deposit if you use them responsibly and make enough on-time payments. In that case, you can keep the account open or close it — it's your choice.
When to close a credit card
While keeping a credit card account open can be advantageous when it comes to your credit, there are still scenarios where it can make sense to close an account:
Avoiding fees: While you can sometimes downgrade a credit card to a no-annual-fee option, closing an account can get you off the hook for paying annual fees when downgrading isn't an option. Consumers often close credit card accounts with high fees when they aren't getting enough value out of a card's perks or rewards enough to warrant an annual fee.
Avoiding temptation: If you have a hard time keeping a credit card without overspending on it, it may be a good idea to close the account.
Limiting your risk: Maybe you broke up with an ex who frequently used your card number to make online purchases, or perhaps you know that several of your family members have your credit card details. Or, you may worry about your details being stolen by a random thief and used to make fraudulent purchases. In any case, closing an account means any new purchases will be denied.
Getting a fresh start: Maybe you have credit cards from old relationships or periods of your life you want to move on from. In that case, closing old cards and applying for new ones could make it easier to start over.
Better options than closing a credit card
Keep your card open, but use it sparingly
Maybe you've stopped using your credit card because your spending habits have changed or you've opened a better card. If your credit history is sparse, consider keeping the card open and using it for a regular monthly bill to keep it active. That way you won't run the risk of the issuer closing it for inactivity, and you'll protect your credit score from falling by keeping that line of credit open.
Downgrade an annual fee card to a no-annual-fee card
If you have a high annual fee card that you want to cancel, consider calling your card issuer and ask to be downgraded to a no-annual-fee card instead. Many issuers are willing to work with you, especially if you have a good relationship. Downgrading your card is a great way to prevent the negative effects of closing a card. Just remember to keep the account active by making a purchase (and paying it off) every month.
Open a new card before closing your old one
If you're still set on getting rid of a card you no longer want or use, you could consider applying for a new card that will better suit your needs — perhaps one with no annual fee or rewards that you may covet. Before your credit score takes a hit by closing the old card, apply for a new card first. Yes, the hard inquiry will knock a few points off your score for a little while, but you'll get a new credit line that will protect that all-important credit utilization ratio. Then, once you have the new card in your wallet, you can go ahead and cancel the old card.