How Does LendingTree Get Paid?
LendingTree is compensated by companies on this site and this compensation may impact how and where offers appear on this site (such as the order). LendingTree does not include all lenders, savings products, or loan options available in the marketplace.
One Year After the Equifax Breach, 9 in 10 Americans Stepped Up Fight Against Identity Theft
Updated on: August 30th, 2018
Why use LendingTree?
We are committed to providing accurate content that helps you make informed money decisions. The content on this page has not been reviewed, approved or otherwise endorsed by any credit card issuer. We do maintain partnerships with some issuers, and our site may be compensated through those partnerships. Read our .
In the year since the announcement of the Equifax data breach, which exposed the personal information of some 148 million Americans, 91% of consumers said they took some sort of action to protect themselves from identity theft, according to a new survey from LendingTree.
Equifax publicly announced the data breach on September 7, 2017. As the one-year anniversary of that announcement neared, LendingTree commissioned Qualtrics to ask 1,037 Americans with a credit card or debit card if they had taken any of 10 actions aimed at detecting, preventing or protecting themselves from identity theft. More than 9 out of 10 respondents said they had done at least one, and the average respondent had done three.
Common actions taken
The most common actions taken were:
65% started looking at online bank and credit card statements more often in the past year
51% looked at their credit score
50% set up alerts to be notified when charges appear on their credit card
37% reviewed their credit report
"People have clearly been spurred to action, and that's great news," said Matt Schulz, chief credit analyst for LendingTree. "Whether they're reacting to the Equifax breach or any of the other myriad data breaches we've seen recently, Americans are taking concrete steps to protect themselves and their money."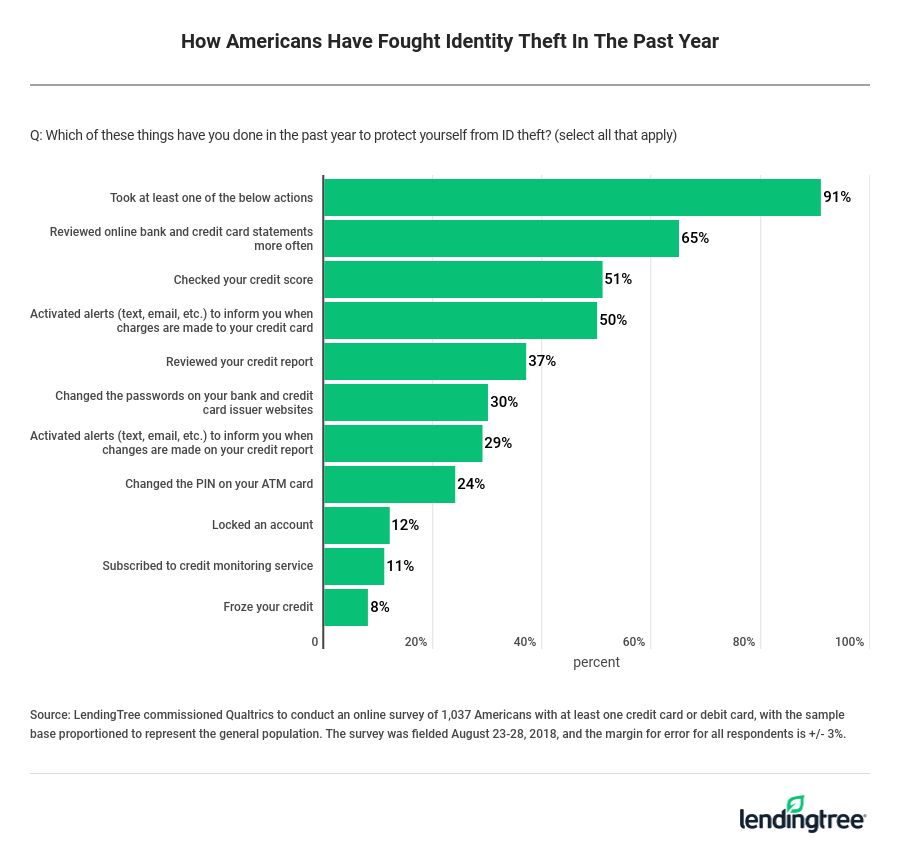 More than 8 in 10 Americans (81%) said they are being more diligent about looking for signs of identity theft than they were a year ago. That includes 41% who are being "much more" diligent. Those most likely to say they're much more diligent include parents with children under 18 and consumers with household incomes at least $100,000.
Two-thirds of respondents (67%) said they always check their credit card and bank statements every month to make sure that the charges are accurate. Older and more educated Americans are generally more likely to say they do so. On the other hand, 13% of those who make less than $25,000 said they never check their bank and credit card statements — that's at least triple the percentage seen for any other income level.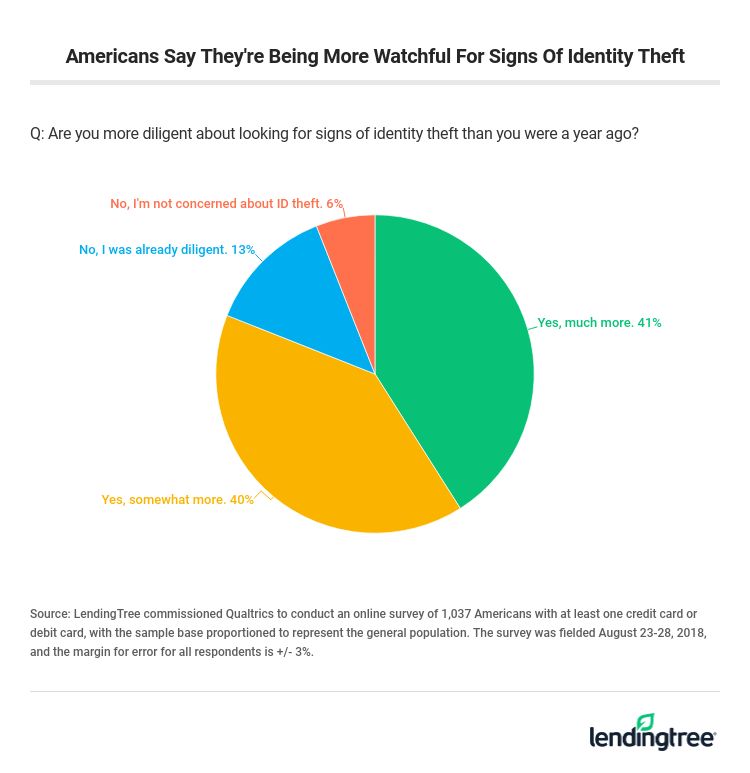 "That's troubling," Schulz said. "Lower-income folks have so little margin for error that even the smallest mistake or fraud can make a really big difference."
Despite all of the actions being taken against fraud, it's also clear that the next big breach might not be as impactful. More than half of Americans (52%) say they're less bothered by data breaches now because they assume their information is already out there.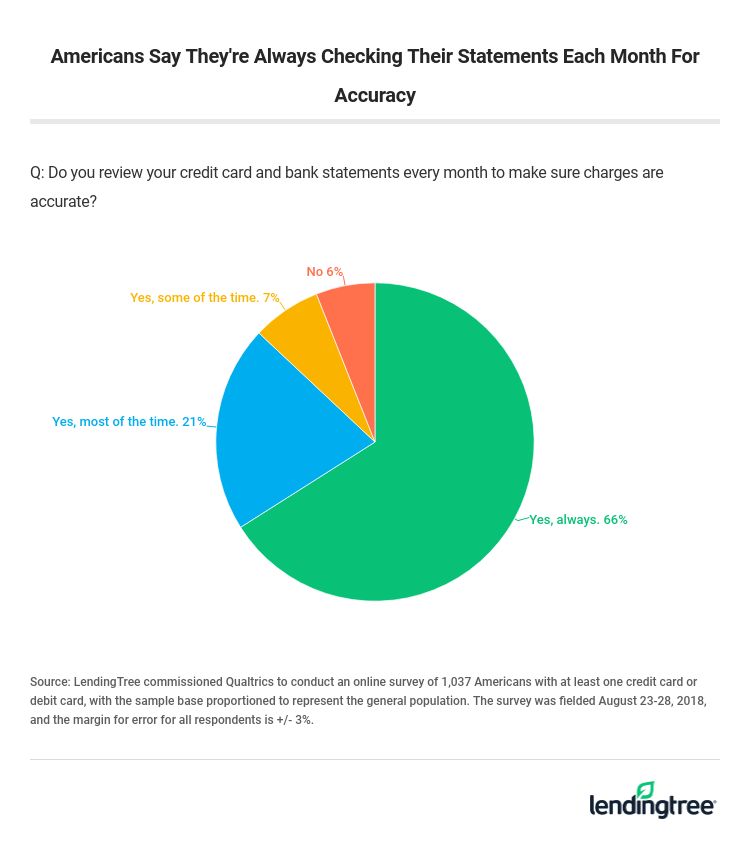 Other key findings include:
40% of Americans said they had fraudulent charges on an account in the past year. The wealthier and more educated you are, the more likely you are to have said you were a victim. (The same percentage said they were notified their information had been exposed in a breach.)
30% have ever frozen or locked their credit, and half of those who said they froze their account also said the freezes or locks are still active today. In general, parents with kids under 18 are more than twice as likely as non-parents to have an active freeze or lock.
The most common reasons for not locking or freezing credit:

They didn't know they could (29%)
They aren't that concerned with fraud (28%)
They didn't know how to do it (22%)

Nearly 1 in 4 (23%) said they were notified that their personal information had been exposed on the "dark web." Republicans, men and the wealthy are the most likely to have said this happened to them.
Fifty percent of Americans changed their PIN on their ATM card in the past year, but 1 in 4 Americans say they've never done it. Meanwhile 30% of Americans said they have changed their passwords on their bank or credit card issuer's website in the past year.
Tips for dealing with identity theft and data breaches
Build identity theft detection into your regular financial routine
You should make it a habit to review your bank account information often so you verify your information is accurate and detect potential fraud early. Schulz recommends checking your online bank and credit card statements once a week, checking your credit score once a month and reviewing your credit report from all three credit bureaus at least once a year. The latter can be done for free via annualcreditreport.com. These actions don't take very long, but they're very important.
Take added precautions: Lock or freeze your credit report
In addition to reviewing your bank and credit card statements, credit score and credit report, you can also lock or freeze your credit report. Both latter options restrict access to your credit report by preventing the opening of new accounts in your name. Overall, locking your credit report is simpler and quicker than placing a credit freeze, and we'll explain the differences between the two actions below.
A credit lock vs. a credit freeze:
A credit lock puts you in primary control of your credit report. You decide when to lock or unlock your report with a simple tap, click or swipe via the credit bureaus' app or website. And, a credit lock is free to use for two of the three bureaus — Equifax and TransUnion.
That's in comparison with a credit freeze, where you receive a PIN that is necessary to lift or remove your freeze. Currently, freezes may cost you each time you temporarily lift or permanently remove your freeze, depending on your state. However, beginning September 21, 2018, a new law takes effect that makes all credit freezes free. As of now, Experian is the only bureau to charge for access to their credit lock service, but they do not charge to place, lift or remove credit freezes.
It's also key to note that credit freezes are mandated by law — they have to be available to consumers, while credit locks do not. As a result, if something goes wrong, a freeze may provide more recourse than a lock.
Ultimately, the decision to lock or freeze your credit is up to you, but we recommend sticking with a credit lock since it's a more convenient way to safeguard your data than a credit freeze and you can easily control your credit in real time without a PIN.
Here's how to lock your credit report and the cost (if any):
Here's how to freeze your credit report and the cost (if any):
*No fees beginning September 21, 2018.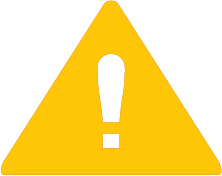 Take note: While a credit lock or freeze can make it harder for fraudsters to open new accounts, it doesn't protect against all types of fraud.
If you see something, say something
If you spot a charge on your account that doesn't look right, call your credit card issuer and if you see a new account on your credit report that you didn't authorize, report it to a credit bureau. "Don't wait. Quick action can head off other issues," Schulz said.
Don't let your guard down
Bad guys are smart, and they can be patient. Schulz stated, "Just because a breach recedes from the headline and you haven't had any incidents, that doesn't mean that you're in the clear. Once your information is out there, it's out there forever." Therefore, you should continue to review your account information regularly, whether there was a recent breach or not.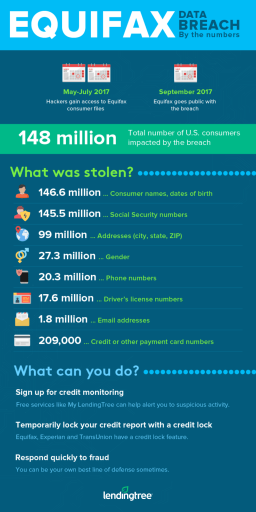 Methodology
LendingTree commissioned Qualtrics to conduct an online survey of 1,037 Americans with at least one credit card or debit card, with the sample base proportioned to represent the general population. The survey was fielded August 23-28, 2018 and the margin for error for all respondents is +/- 3%.