How To Dispute Credit Report Errors
Published on: April 13th, 2018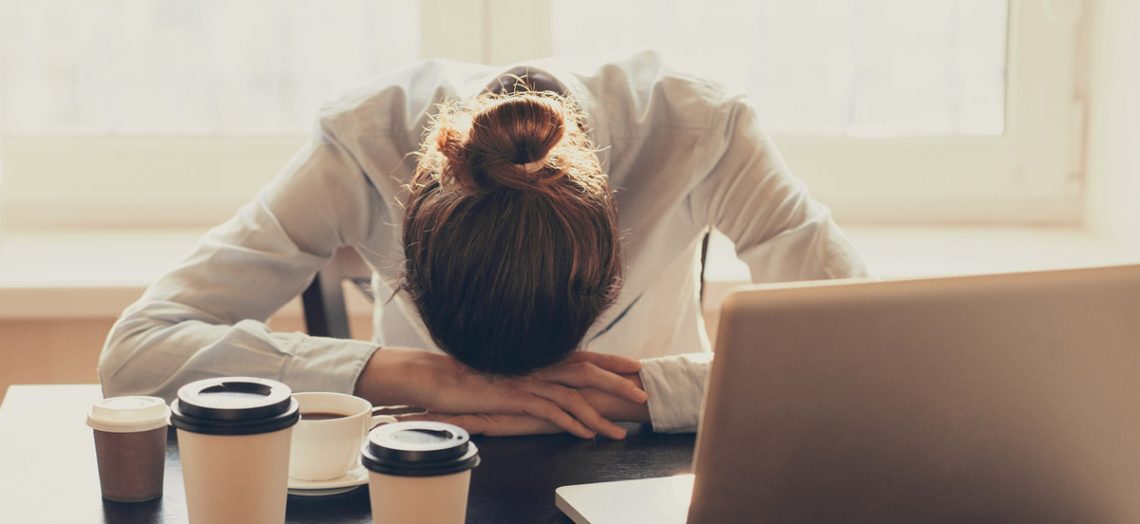 Like it or not, your credit reports and scores could determine your next job or home.
Employers may review your reports as part of the hiring process, and landlords could look them over before agreeing to rent you a home.
A low credit score, which could be due to credit report errors, may result in getting turned down for loan applications or getting stuck with a high-interest rate. Utility and telecom providers may require a deposit if you have poor credit, and in some states, a low credit score could lead to higher home insurance premiums.
An error on one of your credit reports can be a frustrating, and costly, mistake. The burden to find errors and request that they are corrected, in many cases, falls on your shoulders.
Experian, TransUnion and Equifax create and sell credit reports for millions of people, and sometimes there is an error on one or more of your reports.
What is a credit report error?
An error on your credit report is any information that is incorrect, incomplete or unverifiable. Outdated information, such as an older, closed account that should have been removed from your reports, is another example of a credit report error.
Errors can appear for different reasons. There may be a human element when a typo or misreading of paperwork results in incorrect information getting sent to the credit bureaus. Sometimes, the error could be due to fraud. If someone uses your personal information to open a credit account, that account could appear on your credit reports.
In rare cases, your credit report could get mixed up with someone else's who has similar identifying information such as name, address or Social Security number. For example, when parents and children share the same name (perhaps with a Jr. or Sr. suffix), they'll also often have matching addresses on their credit reports.
Common credit report errors to watch out for
Not all errors are created equal. The errors could appear in different sections of your credit report and may have varying impacts on your credit score.
For example, although you'll want to clear up an incorrect prior address, alias or former employer, those errors don't impact your credit score.
Other common credit report errors might impact your score, including:
A credit card or loan is on your report, but you didn't open the account.
An account that was closed more than 10 years ago (seven years in some cases) and is still on your report.
An account that has a higher or lower balance or credit limit than it should.
Incorrect late payments or other negative marks on one of your accounts.
Previously corrected accounts appearing on your credit reports again.
Incorrect dates on an account, such as the date it was opened, past due or closed.
Public records, such as a foreclosure, bankruptcy or lien that never happened.
Multiple open accounts for a single debt.
Missing or seemingly incorrect information isn't always an error. Creditors aren't required to report your payments to the three credit bureaus and may report payments to one or two of them. Or, they might not report your payments at all. As a result, differences in your reports or lack of information may not be an error.
If you see closed and paid-off accounts on your reports, those aren't necessarily errors either. Accounts that never had a late payment stay on your credit report for up to 10 years. If there was a late payment or the account was sent to collections, the credit bureaus aren't required to remove the account until seven years after the first late payment on the account. This can be the case even if the account was closed, you paid off the balance with the original creditor or you paid off the debt with a collection agency.
How to dispute errors on your credit report
The Fair Credit Reporting Act (FCRA), a federal law, governs what information can and cannot be in your credit reports. By law, your credit reports should only have correct, complete, timely and verifiable information.
The FCRA also gives you the right to dispute information that you believe is incorrect or incomplete. Filing a dispute is free, and the credit bureaus must investigate your claim and either verify, correct or delete the information within 30 to 45 days.
Templates for disputing errors.
If you believe there's an error on your credit report, file a dispute with the credit bureau, the data furnisher (the company that sent the data to the credit bureau) or both. The Consumer Financial Protection Bureau has guides for filing disputes with the credit bureaus and data furnishers that include templates that you can download, fill in, print and mail.
In either case, you may want to submit a copy of the credit report, or at least the part that contains the error, and highlight the information that you believe is inaccurate. You may also have to share or include:
Your name, date of birth, Social Security number and recent home addresses.
A copy of a government-issued identification.
A copy of a recent bill or financial statement.
A list of the credit report errors and details about the related accounts.
Filing a dispute with the credit bureau
Filing a dispute by mail is one way, but you may also file a dispute online or by phone. If you want to keep copies of the information you send and a record of when you submitted the dispute, online or mail might be the best options.
Here's a link to each bureau's online dispute site, their numbers if you want to file a dispute by phone and the form and address for mailing a dispute. Before you stick on that stamp, double-check mailing addresses as those may change. You can find up-to-date information on each of the bureau's websites.
Experian
Call 1-866-200-6020 or the number on your credit report
Mail a dispute request form to:
Experian
P.O. Box 4500
Allen, TX 75013
—
TransUnion
Call 1-800-916-8800 or the number on your credit report
Mail a dispute request form to:
Transunion Consumer Solutions
P.O. Box 2000
Chester, PA 19016
—
Equifax
Call 1-866-349-5191 or the number on your credit report
Mail a dispute request form to:
Equifax Information Services, LLC
P.O. Box 740256
Atlanta, GA 30374
Filing a dispute with a data furnisher
You can also file a dispute with the data furnisher that sent the incorrect information to the credit bureau. Data furnishers may include lenders, banks, credit card issuers, landlords, collections agencies or any other organization that sends data to one or more of the credit bureaus.
The FCRA requires credit data furnishers to investigate and verify, correct or delete the data they send to the credit bureaus.
The dispute process may vary depending on the organization, and you might be able to file a dispute online or over the phone. If you're filing a dispute by mail, your credit report could have an address for the company. Or, you might need to contact the company to find the correct address and then mail your dispute.
Is one approach better than the other?
The choice is yours in filing a dispute with the credit bureau or with the data furnisher (or both), but filing a dispute with the data furnisher has one advantage. If the company agrees there was an error, it has to send updated and corrected data to all the credit bureaus it works with. As a result, all of your credit reports will be up-to-date. However, if you filed a dispute with one of the credit bureaus, you may need to file additional disputes with the other credit bureaus to get the same mistake removed from your other reports.
Which option is the fastest?
No matter your dispute method, the bureau or furnisher usually has 30 days to investigate and respond to your dispute. However, credit bureaus may receive an additional 15 days if you send them additional information after you start the dispute process. If a bureau believes the claim is frivolous, it has five business days in which to inform you of this conclusion. Because all three credit bureaus let you quickly file a dispute online, that may be an easy way to start.
When you send a dispute to a credit bureau, the bureau will investigate your claim. As part of that process, it may contact the original data furnisher, forwarding copies of information you submitted as proof of a credit report error. The data furnisher will then review your claim and send the results of its investigation back to the credit bureau.
If you file a dispute with a bureau that results in a correction or deletion of an error in your credit report, the bureau must send you a free copy of your corrected credit report at the end of the process. If the credit bureau investigating your dispute doesn't find the information to be incorrect or untimely, you may want to continue the dispute process by filing a dispute directly with the data furnisher.
One caveat.
Data furnishers may not be required to investigate disputes if they're related to the personal identification sections of your credit reports. You may also need to dispute public records information, such as an incorrect foreclosure or bankruptcy, with the bureaus because the bureaus collect that data (as opposed to it being furnished by the courts).
What else do I need to do after disputing my credit error?
You may be able to check the progress and results of your dispute online at the credit bureaus' websites.
If all else fails.
In some cases, the bureau or data furnisher may investigate your claim and conclude that there aren't any mistakes or errors. While your credit report won't change, you'll be able to add a note saying that you believe the information is incorrect.
Other options include filing another dispute with additional information or contacting an attorney who specializes in Fair Credit Reporting Act (FCRA) cases. Although a lawsuit may not be an ideal first step, it could get your credit reports corrected, and you may receive compensation with the opposing side paying your lawyer's fees.
What if the error was due to fraud?
If the error on your credit reports is an account that you didn't open or a credit card balance due to purchases you didn't make, you could be the victim of identity theft. You may want to start by contacting the creditor and letting them know the account was fraudulently opened so they can close or freeze the account.
You can then add fraud alerts to your credit reports, which could make it more difficult for someone else to open another account in your name. Once you add an alert to one of your credit reports, that bureau must contact the other two bureaus which will then add alerts to all of your reports. The alerts will last for 90 days.
In addition to working with the creditor and credit bureaus, you could file a police report and report the identity theft to the Federal Trade Commission. Doing so allows you to request the bureaus add an extended fraud alert to your credit reports, lasting seven years.
Continue to monitor your credit reports
Credit report errors can be small typos that don't impact your creditworthiness or credit score, or they could be major mistakes with ramifications you feel throughout your personal and financial life. Although you may not be able to prevent a mistake from appearing on your credit reports, you can make a habit of checking your credit reports and disputing errors that you may find.
If you or someone you know is dealing with bad credit and are looking for ways to repair credit – click here
Learn more about your credit score!