Why Partner with LendingTree?
You'll close more loans
Partner with us and instantly expand your reach. You'll connect with our network of 30 million borrowers, giving you access to high intent leads you won't see anywhere else. No matter what business you're in, it's like adding an entire marketing department to your company – overnight.
Your customers know us
We invented online mortgage marketing and nearly 75% of your audience already know us. We have successfully built a trusted brand that converts information-seekers into genuine prospects. Great consumer experiences are more important than ever today. And that's exactly what you'll be able to give your customers every time.
Whether your loan business is focused in Mortgage, Home Equity, Refinance, Auto, Personal, Small Business, Credit Cards or more, it is our aim to be the one-stop consumer shop for all types of loans.
Don't take our word for it
LeadsCouncil LEADER Awards
Gold, Best 3rd Party Lead Generator
Gold, Most Innovative Company
What our customers are saying

MID America Mortgage
"Our company considers it a privilege working with LendingTree. They always provide the highest quality leads on the internet resulting in great contact and conversion ratios. We are committed to serving our customers and exceeding their needs and expectations, and our partnership with LendingTree plays an integral role in accomplishing that goal. LendingTree is best out there by far."

National Bank Of Kansas City
"National Bank of Kansas City has had a strong relationship with LendingTree for 15 years. Throughout that time, we have grown in size and lived through several different market environments. One constant in that time has been LendingTree's partnership. With the exceptional account management and consistent high quality lead they produce, we can count on them to be a partner with NBKC for the next 15 years."
Features and Support
Lender Features
State-of-the-art Filters

Target the exact type of borrowers you want while filtering out those you don't. Just select the campaigns specifically designed to your underwriting guidelines.

Canopy

Make solid lead-buying decisions utilizing analytics through our lender portal. Also, view real-time data for effective capacity planning and lead management.

Market-based Pricing

LendingTree's pricing model is based on market demand. Please talk to your representative for comprehensive details about our products and pricing.

Certified Lender & Loan Officer Programs

Make a name for yourself. Easily differentiate yourself from your competition through Certified Lender & Loan Officer Programs.
Consumer Features
Rating and Reviews

Be the best. Showcase your organization's strengths in products, services and awards to future prospects and allow recent borrowers to rate their experience working with your team.

LO Directory

Loan Officers leverage the power of the LendingTree brand to build instant rapport with customers by promoting their customized, professional profile and personal consumer reviews.

My LendingTree

My LendingTree is a secure, personalized homepage which helps consumers simplify the loan selection process and boosts lender conversion rates by streamlining the process in one place.

Offer Standards

We use established rules and guidelines to ensure borrowers understand the offers rendered and allow lenders to market to consumers fairly.
Hands-On Lender Support & Training
Account Management
Receive ongoing support and expertise from a LendingTree account manager to help your business grow and succeed.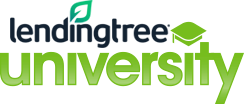 LendingTree University
Our university offers Sales and Leadership training courses built on a practical, proven systematic approach to the sales and management process as well as consulting services to your individual business.
How does LendingTree work?
Step 1: User clicks the ad
User clicks ad and is immediately directed to the website.
Step 2: Goes to LendingTree.com
Once at LendingTree.com, user can choose from a variety of financial products.
Step 3: Fills out Qualification Form
Based on user preference, users will be directed to a relevant Qualification Form (QF)
Step 4: Views Loan Offers
After they complete the form, they may view up to 5 Loan Offers
Step 5: Joins My LendingTree
To complete the full LendingTree experience, user is directed to join My LendingTree
Step 6: Encourages decision
Follow-up emails encourage the consumer to make a decision
‹
›
Our products
Purchase

On average, LendingTree home purchase customers have credit scores that exceed 720 and seek loan amounts over $200,000. LendingTree features purchase offerings including conforming prime, jumbo, FHA, VA, low loan amounts, non-prime, mobile and modular housing available by state. Lenders can target specific customer segments through flexible filter attributes such as found home.

Contact Center

LendingTree has the right technology and resource team in place to identify and reach consumers seeking finance products. This allows us to deliver qualified consumers to your loan officers via phone so they can focus on what they do best: closing loans.

Home Equity

The number of borrowers who quality for home equity loans is increasing significantly as home prices continue to rise. Net homeowner equity in the US was up by 43% in 2013. LendingTree is well-positioned to capture this growth and is seeking to grow market share. Qualified leads from LendingTree should be part of your winning high-volume approach.

Loan Explorer (Rate Table)

LoanExplorer is your source for the highest-intent mortgage consumers. Leveraging a unique real-time rate marketplace to deliver top-quality consumers, LoanExplorer gives lenders the ability to increase their reach using multiple channels including clicks, data leads and calls. This is a no-risk, must-have channel for every lender.

Refinance

Refinances made up about 52 percent of single-family home loan originations in 2014 and many people have taken advantage of locking in low interest rates. LendingTree refinance customers seek average loan amounts exceeding $225,000 (conforming refinance) and $675,000 (jumbo refinance), with average credit scores exceeding 730. Lenders receive extensive data sets for each consumer through the time they've invested via individual loan requests on LendingTree.com and are validated by third party.

Reverse Mortgage

Reverse mortgages have not always been well marketed by lenders or understood by borrowers. But, today, 41% of people aged 55 to 64 don't have any retirement savings at all and may be looking to take equity from their home to sustain them in their retirement years. LendingTree has built a solid reputation with homeowners and home buyers as a trusted resource for overall real estate financing and advice. Reverse mortgage is no different and you can help them get the loan they need so they can enjoy supplemental income for the rest of their lives.
Personal Loans

Personal loans are very popular today - many people take out loans for medical expenses, home remodeling, or consolidating high interest credit card debt and more. LendingTree lenders can align themselves with consumers as rated, reputable and accountable lenders. Take advantage of high close rates and the short time to close LendingTree leads.

Local Introductions

With most purchase transactions completed locally, Local Introductions is LendingTree's targeted solution for lenders with multiple locations - giving network lenders an opportunity to work with LendingTree consumers in their own backyard.

Business Loans

Business lending is a complex industry. LendingTree uses its time-tested platform to connect qualified business consumers to appropriate business loan or alternative financing solutions. Leveraging its nationally recognized brand, LendingTree offers unique value to lenders by providing reliable and scalable volume while maintaining an emphasis on quality.

Credit Card

With thousands of cards out there, LendingTree provides consumers the ability to compare cards and find the right credit card for their needs. Issuers may leverage the LendingTree brand to efficiently increase their card base and reach more consumers.

Student Lending

As educational costs rise and student debt increases, many are seeking solutions to simplify their finances and increase their savings. In response, LendingTree has created a tool that allows our partners to customize their filter criteria - enabling consumers to compare lenders and rates for which they are eligible - resulting in more highly qualified consumers and higher loan originations for our partners.

Auto

LendingTree empowers consumers to comparison shop their loan options to purchase a new or used vehicle, refinance their existing vehicle or to purchase their currently leased vehicle. For cars, light trucks, motorcycles, RVs, marine craft, or power sports, our targeted marketing solution can help you promote your brand to consumers before they even enter the dealership as well as grow loan originations for your portfolio.