The Best Boat Financing Companies
Published on: June 13th, 2018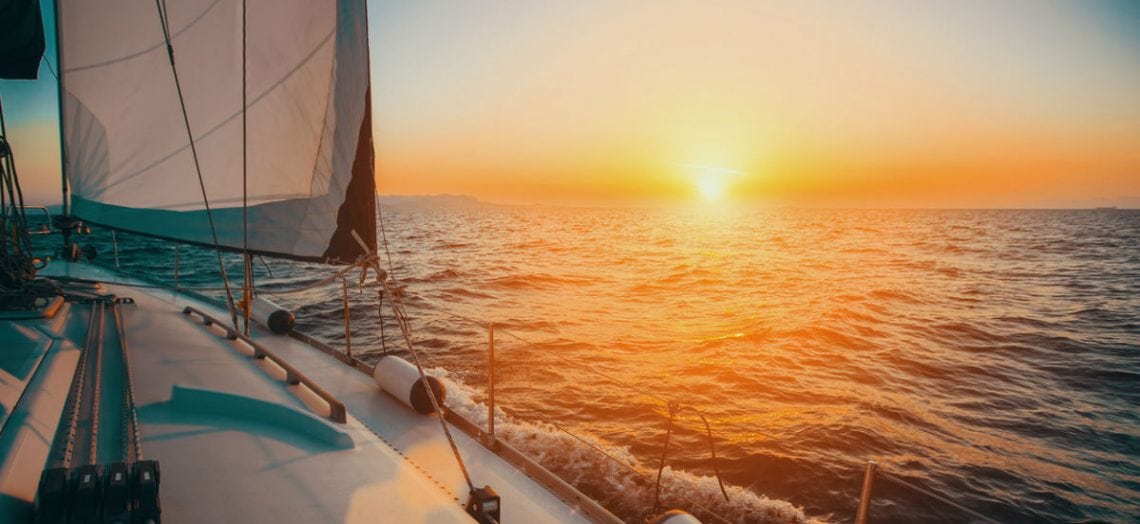 If you're thinking of getting a boat, you probably want to spend your money on that awesome watercraft, not on the loan you may need to get it. So LendingTree crunched some data, interviewed some experts and came up with two of the best boat financing companies.
Places to look for boat loans
Our top picks for boat financing options
Essex Credit
Lightstream
Is boat financing right for you?
Alternatives to boat loans
Places to look for boat loans
It's usually best to start your search close to home. Check out what your current lender, bank or credit union offers. Some financial institutions don't offer boat loans, while others categorize it as a secured personal loan.
If a lender does offer boat loans, find out the terms and APR, and then do comparison shopping online. This way you'll know what you can get when you walk in the door of the marine dealer. You should also ask the dealer about financing and see if they can beat the deal you already have.
Our top picks for boat financing options
How we chose them
We compiled LendingTree boat loan data, which included more than 17,000 applications spanning across six different boat lenders. We analyzed, compared and selected the top two lenders that 1. consumers chose most often and 2. offered the lowest average APR.
Essex Credit
Essex Credit is a division of Bank of the West. It offers financing and refinancing on new and used boats purchased from dealers and private sellers with rates as low as 4.99% APR. The minimum loan amount is $10,000 for a pleasure use craft, or $25,000 if the boat is claimed as a residence. The maximum loan amount is $5 million. Terms range from 48 months to 240 months (2 to 20 years).
Essex Credit can finance all types of boats that are model year 1998 or newer, but there are rate increases for specific types of boats and older models.
Pros. There is no application free and no prepayment penalty. Anyone residing in the U.S. can apply and Essex works with lenders in all 50 states, plus Washington, D.C., and Puerto Rico. It advertises convenience, in that Essex takes care of everything from title procurement to documentation with the Coast Guard.
Cons. Essex doesn't provide pre-approval, so you'll have to know exactly what boat you want, and their credit decision and funding times can be longer than competitors'. Essex reaches a credit decision within 2 to 3 business days and loan funding can take up to two weeks, depending on documentation required. Borrowers must have a minimum FICO credit score of 690 for Essex to consider them for approval of its advertised rates.
Who it's best for. Essex is best for people with high credit scores looking to finance a large amount for a long term and who don't need the loan immediately.
How to apply. Have the boat's make and model year, along with your driver's license, residential and employment information ready when you fill out a form on their website. If applicable, Essex might ask for a copy of the purchase agreement and proof of deposit.
Lightstream
Lightstream is a division of SunTrust Bank and may finance or refinance any boat with rates as low as 4.04% APR. Boat financing amounts can range from $5,000 to $100,000 and terms can range from 24 months to 84 months (2 to 7 years).
Pros. Lightstream offers low APRs and same-day funding. Its minimum term and minimum qualifying amounts are low. There are no fees or prepayment penalties.
Cons. Lightstream doesn't offer pre-approval, which makes it hard to see loan terms for different boats. The maximum loan amount only goes up to $100,000 and the terms only go up to 84 months. For the advertised APRs, Lightstream assumes you have excellent credit, use autopay and finance $10,000 to $24,999 for one to two years.
Who it's best for. Lightstream is good for people with good to excellent credit looking for smaller loan amounts and shorter loan terms.
How to apply. Fill out the online application. You should know before you start how much you want to borrow for how long and if you're applying individually or with a cosigner. For each person applying, you should have the following information ready: personal information including contact details, Social Security number, income, monthly housing costs and how much you have in assets, such as home equity, savings, stocks, bonds and retirement funds.
If you're approved, Lightstream will ask for a Visa or Mastercard credit card as an extra verification (not to charge you).
Is boat financing right for you?
As consumer rates continue to increase, the cost of boat financing has gone up as well. Here we'll cover what you should consider when determining whether to buy outright or finance a boat.
Will buying outright get you the boat you want? Financing often allows people to afford things they otherwise couldn't at the time. By financing, you may be able to get a bigger or better boat than you could by buying outright.
Do you need to maintain a cash reserve? Balancing your assets and maintaining a cash reserve could be important to you. Depending on your cash flow, it might make more sense to finance, rather than spend your cash on a boat.
Do you have a good credit score? A "good credit score" generally falls between 670 and 739. Different lenders have varying requirements and not everything is determined by your credit score. However, it is important to check your credit score before applying; many lenders, including Essex Credit, have minimum credit score requirements for you to qualify for certain APRs.
Can you withdraw cash without incurring penalties? If you're considering withdrawing the money needed to buy the boat outright from pension or investment accounts, make sure you're aware of any penalties there might be. Depending on the asset type, there may be tax penalties and fees from the investment company. It may make more sense to pay the interest rate on a loan rather than the penalties on an investment withdrawal.
When to consider marine financing
If you can't get your dream boat with cash. Financing may allow you to get that boat with a bigger engine and more room for guests.
If buying outright sacks profitable investments. You may want to consider financing if you planned to make the purchase by cashing out investments and the market looks good. As Bernard Kiely, CPA and CFP from Morristown, N.J., told LendingTree, "If you withdraw cash for a large purchase and the market goes up 5%, you're going to kick yourself."
If you're on the fence about it, he advised paying half in cash and financing the other half — "If you go half way, you're right no matter what happens."
If penalties for withdrawing funds cost more than loan interest. Withdrawing cash from investment funds may be expensive. Add up any penalties there may be from the IRS and the investment company to see if taking out a loan would be cheaper. You might have to pay a capital gains tax on investment earnings, and you could be pushed up into the next income tax bracket as the total amount you withdraw counts as income.
Also consider which accounts you would be using. "As a general rule, don't use your retirement account as a piggy bank," Kiely said. "You'll have to pay the income tax on it, plus a 10% penalty, unless you're older than 59 ½ years."
If the boat qualifies for a tax interest deduction. There are two ways you could get a tax deduction on the loan interest; both require that the boat is able to be claimed as a residence. The first way is that the IRS Code 163 allows for a loan interest deduction if the boat has cooking, sleeping and toilet facilities. The second way is to finance the boat with a home equity loan, Kiely explained. "Under the new tax law [for taking out a home equity loan up to $100,000] you can only deduct the interest if you are buying a second home or improving your primary or secondary home."
Under the old tax law, home equity loan borrowers could use the loan for any purpose and deduct the interest, but now you have to use it toward buying or bettering a residence. So if you leverage your home equity to buy a boat that could serve as a second home, you may be able to deduct the interest on the home equity loan. If you use a home equity loan to buy a boat that doesn't have sleeping, cooking or toilet facilities, you won't be able to deduct the loan interest.
When to avoid marine financing
If loan interest costs more than other options. Once you've added up any financial penalties you may have from investment cashouts, compare that to the cost of a loan. Don't forget to consider loan fees in addition to the interest rate.
If you have less-than-great credit. Your ability to be approved for a boat loan and the APR charged to you may highly depend on your credit score and credit history.
If you have plenty of cash. Don't pay to finance a boat when you can buy exactly what you want outright with no worries. And if you're leveraged already for a mortgage or other debits, you might not qualify for the best APR, so paying cash can be preferable.
Alternatives to boat loans
Thinking outside of the box, here are a couple ways you may be able to get money cheaper than with traditional boat financing.
Reverse mortgage. Eric McClain, a CFP in Vestavia, Ala., recommended a reverse mortgage as a consideration for people 62 and older. For this type of loan, you can either take out a one-time loan against the value of your home, or you can receive monthly payouts. "The key feature of a reverse mortgage is that no payments are required," McClain said. It can cost more overall than a home equity loan, but the money you borrow doesn't have to be repaid until you sell the home.
Home equity loans. Real estate generally holds its value better than vehicles and because of this, you'll usually get a lower APR on a home equity loan than a traditional financing loan. "You can definitely use a home equity loan to buy a vehicle, but don't wait to pay it off in 30 years," Kiely recommended. "Make your purchase and pay it off within a normal time frame for that type of purchase."
Personal loans. With higher interest rates than boat-specific loans, personal loans are not usually the best option for a large purchase. If you're deciding between a personal loan and a home equity loan, you can read more here.
Brokerage loans. Like a personal loan, these types of loans generally have high interest rates, but may be better than taking out retirement funds. In lieu of incurring penalties and taxes by taking a retirement distribution, these allow you to borrow against other investments. "Borrowing doesn't count as income, while selling securities or withdrawing from retirement accounts likely will," McClain said.
Retirement distributions. If you're older than 59½, you won't have to pay a 10% penalty for withdrawing taxable pension funds, though you will still have to pay tax according to your tax bracket. If you do decide to go this route, McClain stressed it's preferable to not withdraw from Roth accounts —  "Because you have tax-free withdrawals on future growth, it's better to leave them invested."