Boat Financing: Learn How To Finance A Boat
Published on: November 5th, 2015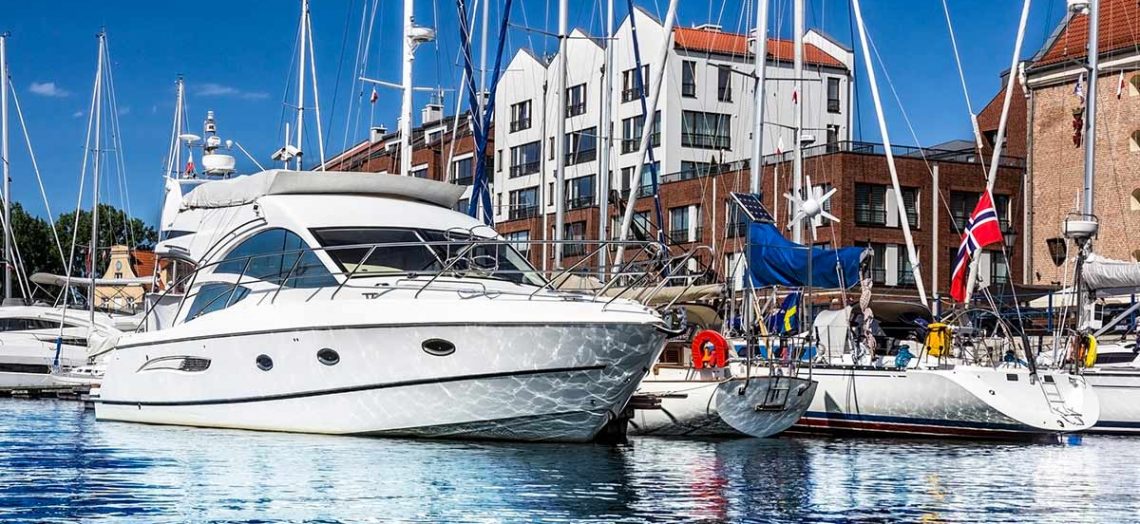 The happiest day in a boat owner's life is when they're holding a flaming mortgage document in the ocean breeze. The second happiest day is when they get a price offer and loan approved for the boat they've been eyeing for months or years. What happens between the two days is up to the owner and how the boat is financed. Successfully landing a loan and buying an affordable boat depends on two pivotal initial steps:
Determining how much boat you can afford.
Finding an affordable boat in your financial range.
Shopping for a Boat
The first step is to shop for a specific KIND of boat. The one you want. It's too early to settle. Unless the consumer is using a suitcase full of cash to pay for the boat (not recommended), they'll need some amount of financing. The main categories of financed vessels are cruising boats, fishing boats, and watersports vessels. Lenders offer loans with varying terms and rates for craft that include:
Sailboats
Ski Boats
Bass Boats
Aluminum Boats
Pontoons
Houseboats are financed like homes, but points, terms and rates in this niche come with their own twist. Consumers looking to finance a floating home (or converted live-aboard boat) can learn about houseboat mortgages at LendingTree.
Once the consumer knows the reason they want a PWC and how they plan to spend their time in it, they're ready to round up ballpark estimates for the craft that meets their needs (and wants, if they can afford them). A realistic spread of price and feature options can help narrow the range, as can deciding whether to purchase and finance a new or used watercraft. Buyers should continue shopping for boats, narrowing their selections as they begin the pre-qualifiying process. Both steps can actually be taken simultaneously.
Shopping for a Pre-Approved Financing
How much boat can you afford? One of the most optimal ways to round up boat financing is to get pre-qualified for a loan based on a target amount. The lender runs the numbers and the applicant knows realistically how much they can spend/borrow. When a borrower receives a pre-approval on a loan, they can go boat shopping knowing that the financing and rate is already arranged. That means they won't be haggling with the seller, allowing them to focus on the deal toward a number they know they can afford without worrying about interest rates or dealer financing markups. While awaiting loan pre-approval, buyers can continue shopping for boat deals now that they know their price ceiling.
Shopping for a Loan
Banks, credit unions and financial services companies make loans on all kinds of boats. Some banks and financial service companies maintain alliances with the National Marine Lenders Association designating themselves as boat loan specialists. National and regional banks and community credit unions may offer special loans, especially with continuing customers. Some divide the types and pricing of loans (small boat, pleasure craft, etc.) by the length of the watercraft.
Types and Terms for Boat Loans
The most common loans are the fixed and variable rate loans and balloon-payment loans. Variable rate loans may have enticing introductory interest rates that are "re-set" after the initial period. These loans and balloon-payment loans may be attractive to buyers who do not intend to remain in the boat very long. Many buyers prefer the stability of financing with a fixed-rate and fixed-term simple interest loan that comes with a predictable monthly bill until the lucky day when the owner barbecues the mortgage document at sea.
The loans can be made as a collateral boat loan, using the vessel as equity, with financing up to 90 percent of the total purchase price (including taxes, warranties, and boat registrations). If the boat is equipped with a kitchen, head, and sleeping areas, owners may be able to deduct interest on federal taxes claiming the boat as a second home (check with your financial adviser).
There are also home equity loans for financing boat purchases that can require a house appraisal and charge closing costs. These loans carry lower caps than collateral-based boat loans, approximately limited to 80 percent for the total amount.
Terms can vary dramatically by the total amount financed (not the value of the boat) and the age of the PWC. Loans above the $100,000-range can come with 20-year terms, while loans under that amount typically are capped at 15-year terms. Because of the many variables, buyers should compare new, used and refinance boat loan offers at LendingTree to find the best financing for their vessel.
The Down Payment
Each lender may address their own conditions regarding financing and down payments. Typically lenders are looking for 15 to 20 percent down on a new boat, 10 to 20 percent down on a used watercraft, and 15 to 20 percent on high-performance boats and yachts costing more than $100,000.
The Boat Loan Application Process
Borrowers shopping for pre-approval do not need a boat contract in-hand in order to go through the process. That's beneficial for those who want to know what they can afford before shopping for a boat by type, features, location and other factors. Prospective lenders will want to know the:
Boat make and year (choose one of the boats under consideration)
Estimated purchase price
Social Security number
Depending on the lender, applicants may also need to provide:
Income verification (tax returns, etc.)
Electronics add-ons or equipment upgrades if financing a used boat
A marine survey
List and proof of assets (owning a home as collateral or as proof of credit worthiness can put buyers in favorable light with lenders and sellers)
Income and credit history play a large role in determining how much boat the lender will finance. That's why consumers need to check their credit reports for errors and avoid opening other credit inquiries during the loan application process. Income and outstanding debt verification helps underwriters determine the applicant's debt-to-income ratio and, subsequently, their credit risk and loan ceiling. To get the best deals, applicants will need to provide underwriters with their credit scores (get your free credit score here at LendingTree) and a satisfactory credit history without red flags (late payments, delinquencies, foreclosures). There are "subprime" and "bad credit boat loans", but they come with high interest rates anchored to the keel.
A cautionary note: When considering an "affordable" boat, borrowers should also know that they will need to pay for insurance (lenders require it), upkeep, fuel, moorage, title and licensing, and other costs. Not surprising, they will also pay sales tax on the boat. Remember, some insurance companies determine that live-aboard vessels have high risks associated with full-time residency and they subsequently pass along higher premiums to those owners.
Shopping for the Boat
Having a price ceiling well in-hand, the buyer is ready to find the ideal PWC that marries the price with affordable financing. The lenders do their homework in researching the loan, particularly of the boat's market value and selling price, the condition of the craft, and pricing of comparable vessels. For those financing used vessels, lenders may call for a National Association of Marine Surveyors or Society of Accredited Marine Surveyors-accredited professional to inspect the craft from stem to stern. While the dealer or broker may offer their in-house surveyor, it can be beneficial for the buyer to use an independent professional to look things over.
Even so, it's up to the consumer to flush every head, pull every line, and take the boat out for a test spin. Only compare makes, models and features that fit within the budget. If the buyer uses a marine surveyor, this is a good time to look over the results. What needs fixing? What is the severity of damage and cost to repair it? Are there deal-breakers when it comes to staying within financial limits? As this process comes to a likely end with the ideal not perfect boat within reach, it can be the best time to make a counter offer to the seller, the surveyor's report in hand.
Other Boat Financing
Consumers can also apply to refinance existing boat loans or pay for needed upgrades and improvements. For refinancing, consumers should consider loan offers with rates at least 3/4 of a point lower than on their current loan as a starting point in looking at potential savings.